Asian Chicken Wings Recipe
An Asian Chicken Wings Recipe You'll Dream About For Weeks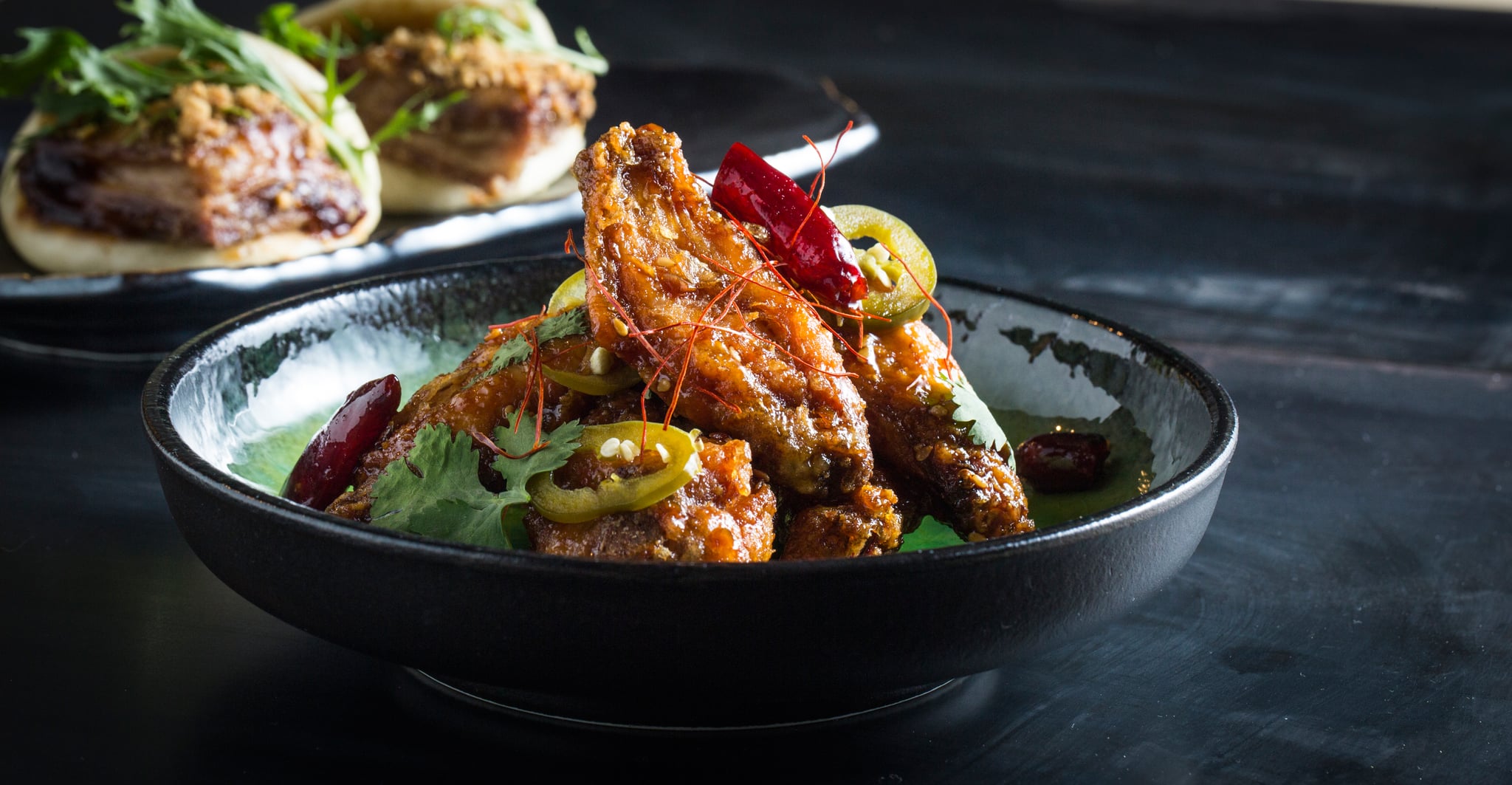 You know those times when you eat something and can't stop thinking about it for weeks? That was the case with the Asian chicken wings from Dirty Habit in San Francisco, which our editors got to try at a preview of the restaurant's new menu. Spicy, sweet, sticky, and crunchy, these offer everything we want in a chicken wing and more.
This recipe is courtesy of Executive Chef Thomas Weibull, whose "cuisine is considered modern American, yet he draws influence from around the world, notably northern Europe and Asia, while working closely with local and artisan purveyors and farms," according to a Dirty Habit representative. The Southeast Asian chicken wings have been a staple menu item at Dirty Habit since the restaurant's opening and are not one of the newer Asian-inspired menu items, like the Dungeness Crab Dumplings and Korean Short Ribs.
We hope this standout staple remains on the menu forever, and if you're unable to make a trip to downtown San Francisco for yourself, you can do yourself a favor by making the recipe below. Warning: they won't last long.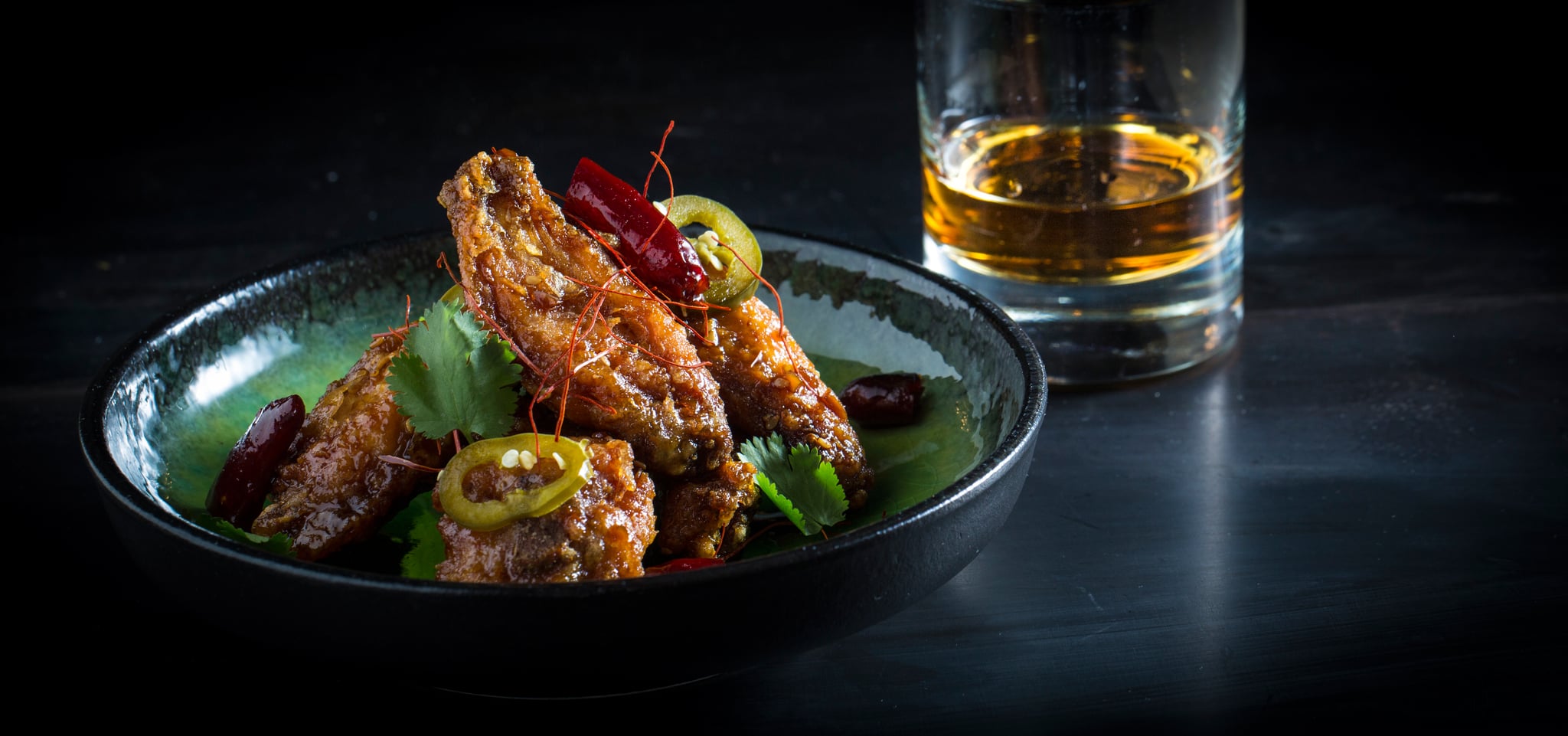 Southeast Asian Wings
From Executive Chef Thomas Weibull, Dirty Habit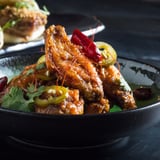 Ingredients
For the sauce:
4 cloves garlic, minced
1 whole serrano chili pepper with seeds, minced
1/4 cups soy sauce
1/3 cups rice syrup
2 tablespoon fish sauce
3 tablespoons lime juice
1 tablespoon brown sugar
2 teaspoons ketchup
2 teaspoons sriracha hot sauce
For the dry mix:
1 pound chicken wings
1/2 cup corn starch
1/2 cup all-purpose flour
1/2 teaspoon baking powder
1 teaspoon salt
For the slurry:
1/2 cup cornstarch
1/2 cup all-purpose flour
1/2 teaspoon baking powder
1 teaspoon salt
1 cup of ice cold water
Refined peanut oil or canola oil, for frying
Directions
Saute minced garlic and serrano peppers in a saucepan over on medium high-heat until fragrant, about 10 seconds.
Add soy sauce, rice syrup, fish sauce, and lime juice, and whisk together. Heat mixture until it begins to foam, and immediately whisk in the brown sugar, ketchup, and sriracha. Let mixture foam up again and place on the side until ready to use.
Rinse wings in water and pat dry. Coat wings in dry mix and shake off excess dry mix.
Heat about 3 inches of oil in a heavy pot to 375°F.
Dip coated wings in slurry mix, and fry till golden brown and cooked through, 5 to 7 minutes, frying in batches if necessary. Drain on paper towels, toss with sauce, and serve.
Information
Category

Meats, Appetizers

Cuisine

Chinese