As POPSUGAR editors, we independently select and write about stuff we love and think you'll like too. If you buy a product we have recommended, we may receive affiliate commission, which in turn supports our work.
I have to admit, I've always been a sucker for plastic bags. From leftovers to half-cut fruits, they're just so convenient to use. But I made it one of my goals to reduce the amount of plastic I use in my household. Then, a friend of mine told me about these Stasher Reusable Bags ($9, originally $13). Honestly, the thought of washing every bag I ever used really turned me off, so I just bought one to give it a try.
That was four months ago, and now I own several. It only took a few uses to convince me I needed more in my life. The quality is by far much more durable than I expected, and they don't feel like they will rip or tear easily. They are truly some of the best investments I've made in a long time. I use all of them on a daily basis. I have a large half-gallon-size one I love to use to marinate food and leave overnight. I most often use the sandwich size to store fruits and veggies that I've already cut up. I even use one to keep an open can of cat food. Plus, they go beyond just the kitchen. I've used mine on a few occasions for storing toiletries on trips while traveling. They come in handy in so many more ways than I thought they would.
My fear of cleaning them was quickly debunked when I tossed my first one in my nightly dishwasher run. I simply pulled it out the next morning and it was ready to go again. If you're also sold and want to try a few for yourself, keep reading to shop all its cool options.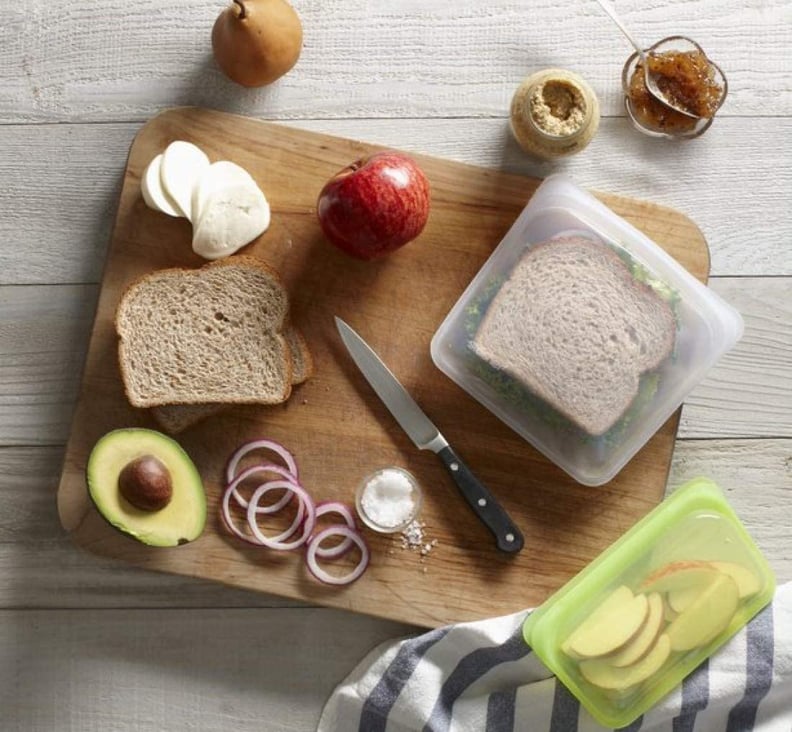 Stasher 100% Silicone Reusable Bag, Sandwich Size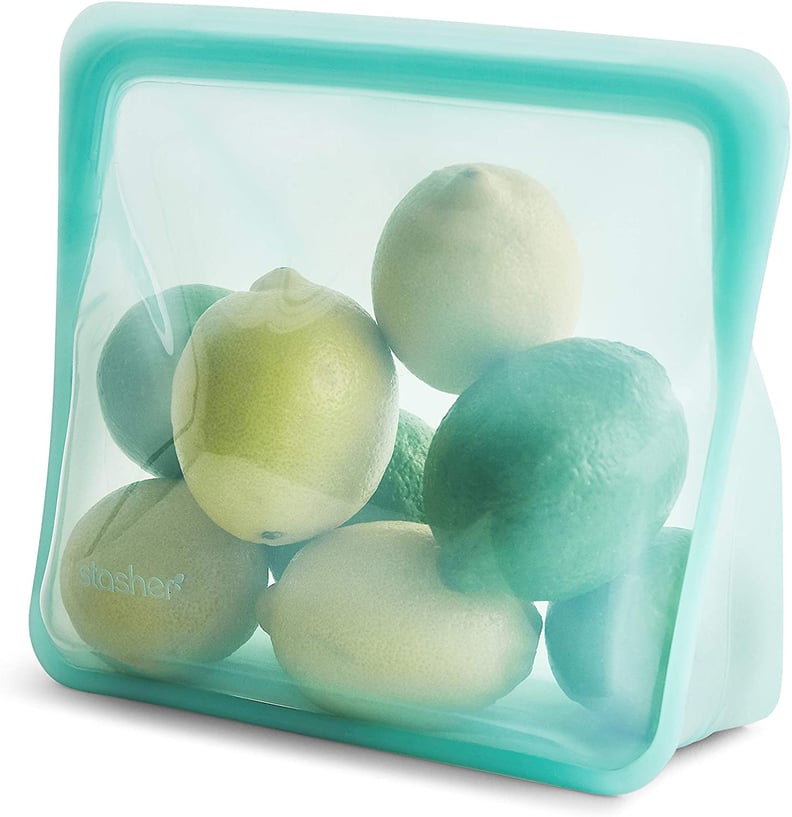 Stasher Stand-Up 100% Silicone Reusable Bag, Stand-Up Size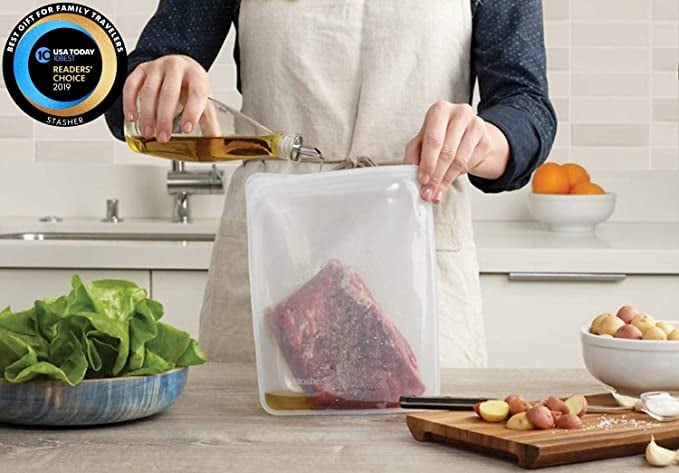 Stasher 100% Silicone Reusable Bag, Gallon Size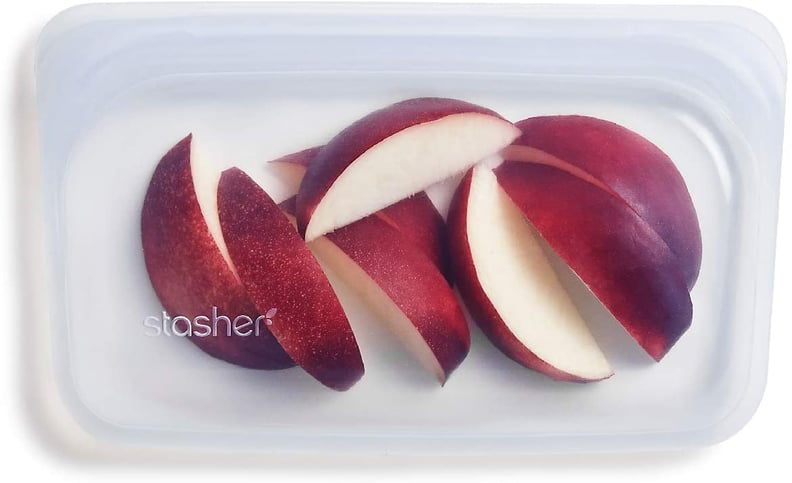 Stasher 100% Silicone Reusable Food Bag, Snack Size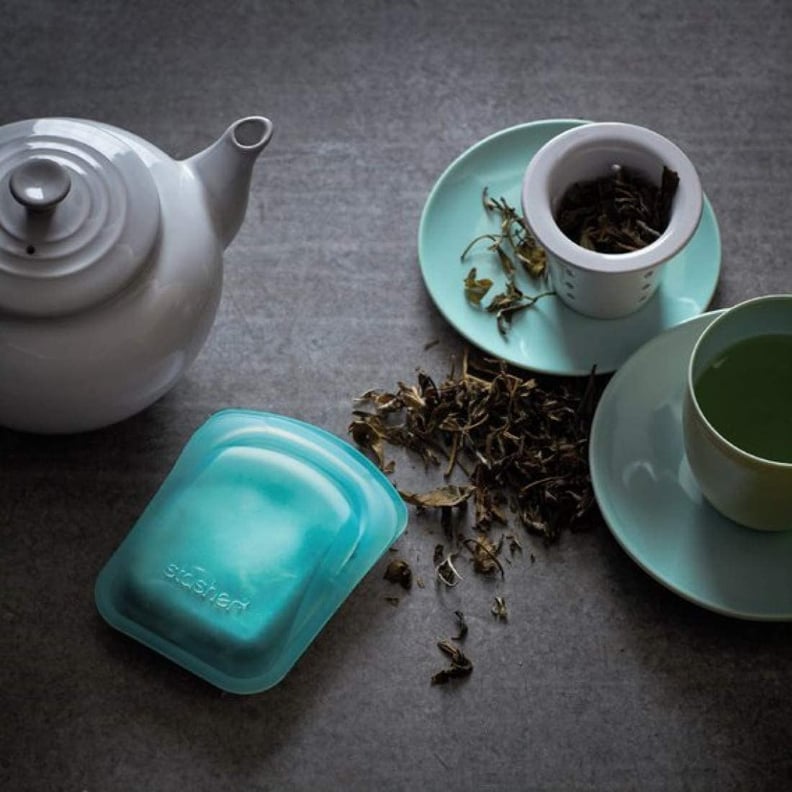 Stasher 100% Silicone Reusable Bags, Pocket Size