Authentic Italian Alfredo Recipe
The Authentic Italian Way to Make Alfredo Pasta Is the Opposite of What You Think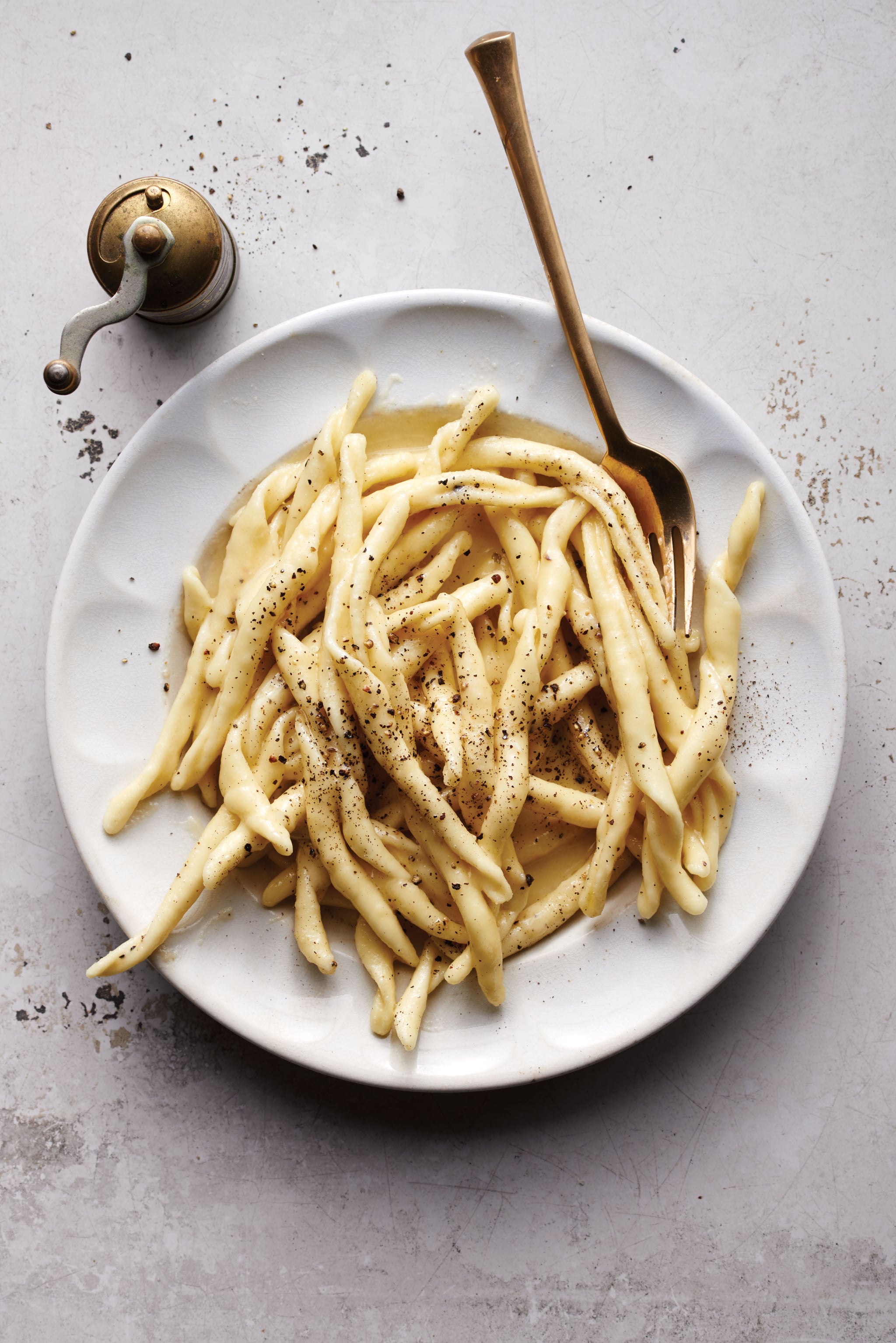 When you think of alfredo pasta, you might think of using heavy cream, milk, flour, and cheese. And you'd be doing it wrong. Allow me to introduce you to Colu Henry's recipe for Fusilli Alfredo from her new and highly anticipated cookbook, Back Pocket Pasta: Inspired Dinners to Cook on the Fly. The recipe comes Colu's close friend Carla Lalli Music, food director of Bon Appétit magazine, where the cookbook author used to work as well. The five-ingredient recipe is a reminder that true alfredo — as in, the alfredo Italians actually make in Italy — is nothing more than the harmonious marriage of starchy pasta water, plenty of butter, freshly grated parmesan cheese, salt, and freshly ground pepper. It's simple, classic perfection, and once you make it for yourself, you'll be eating it straight from the pot.
Among all the gorgeous pasta recipes in Back Pocket Pasta, from BLT Pasta to Tuscan Kale Caesar Pasta, this back-to-basics recipe is first on our list. Get the recipe below, and discover the alfredo pasta you've been missing your entire life.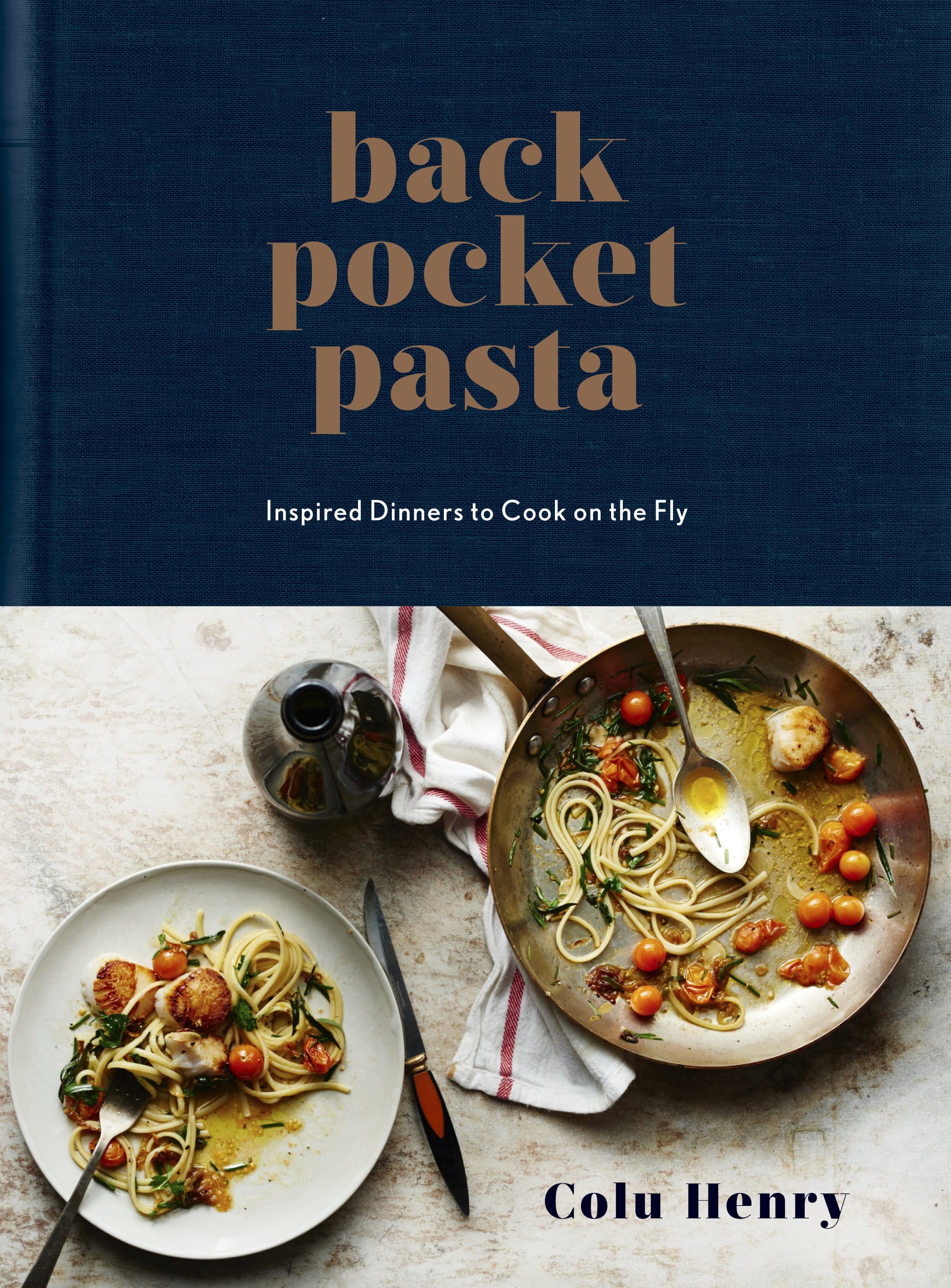 Notes
This recipe comes from one of my dearest friends, Carla Lalli Music. We met while working together and discovered that her family also hails from Avellino, a small province outside of Naples, so we developed an immediate kinship. Alfredo is her favorite back pocket pasta. "My mom cooked this for me most Saturday nights when I was growing up, and I used to throw my body over the bowl to keep my dad from eating half of it out of my plate (then I'd yell at him to stop eating it straight out of the pot)," Carla told me. Her recipe is a true Alfredo, which means no cream, milk, or flour. The sauce is a glossy emulsion of butter and starchy pasta water, which she finishes with lots of black pepper, like you would a carbonara. "Whoever you make this for will know instantly that you love them very much. At least, that's what it tastes like to me." Spoken in true Carla fashion.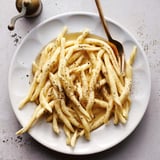 Ingredients
Kosher salt
3/4 pound fusilli pasta
8 tablespoons (1 stick) unsalted butter, cut into a few pieces
3/4 cup finely grated Parmesan cheese (but not Microplaned), plus more for serving
Freshly ground black pepper
Directions
Bring a large pot of water to a boil. Add 2 tablespoons of the salt and return to a rolling boil. Add the pasta and cook until al dente according to package directions. Reserving 1 1/2 cups of the pasta cooking liquid, drain the pasta and let sit in a colander while you prepare the sauce. (I know I usually don't drain the pasta, but in this one case I make an exception because it's Carla's recipe and I trust her implicitly when it comes to cooking.)
Return the pasta pot to medium heat and add the pasta cooking liquid. When it comes to a simmer, gradually whisk the butter into the pasta water, one piece at a time, waiting until one piece melts before adding another. Once you've added all of the butter, the sauce should look creamy and glossy, not greasy and broken. (It will seem pretty thin, and you might worry that it is too loose, but fear not.)
Gradually whisk in the Parmesan, adding it by the handful and making sure it has melted before adding more. Return the pasta to the pot and toss rapidly until all the noodles are coated and the sauce has thickened somewhat.
Plate in bowls topped with a few grinds of black pepper and more Parmesan cheese, if desired.
Source: Reprinted from Back Pocket Pasta. Copyright © 2017 by Colu Henry. Photographs copyright © 2017 by Peden + Munk. Published by Clarkson Potter/Publishers, an imprint of Penguin Random House LLC.
Information
Category

Pasta, Main Dishes

Cuisine

Italian

Yield

4 servings