Balsamic-Glazed Strawberries and Brie Appetizer
The 1 Cheesy Appetizer You Need to Make This Spring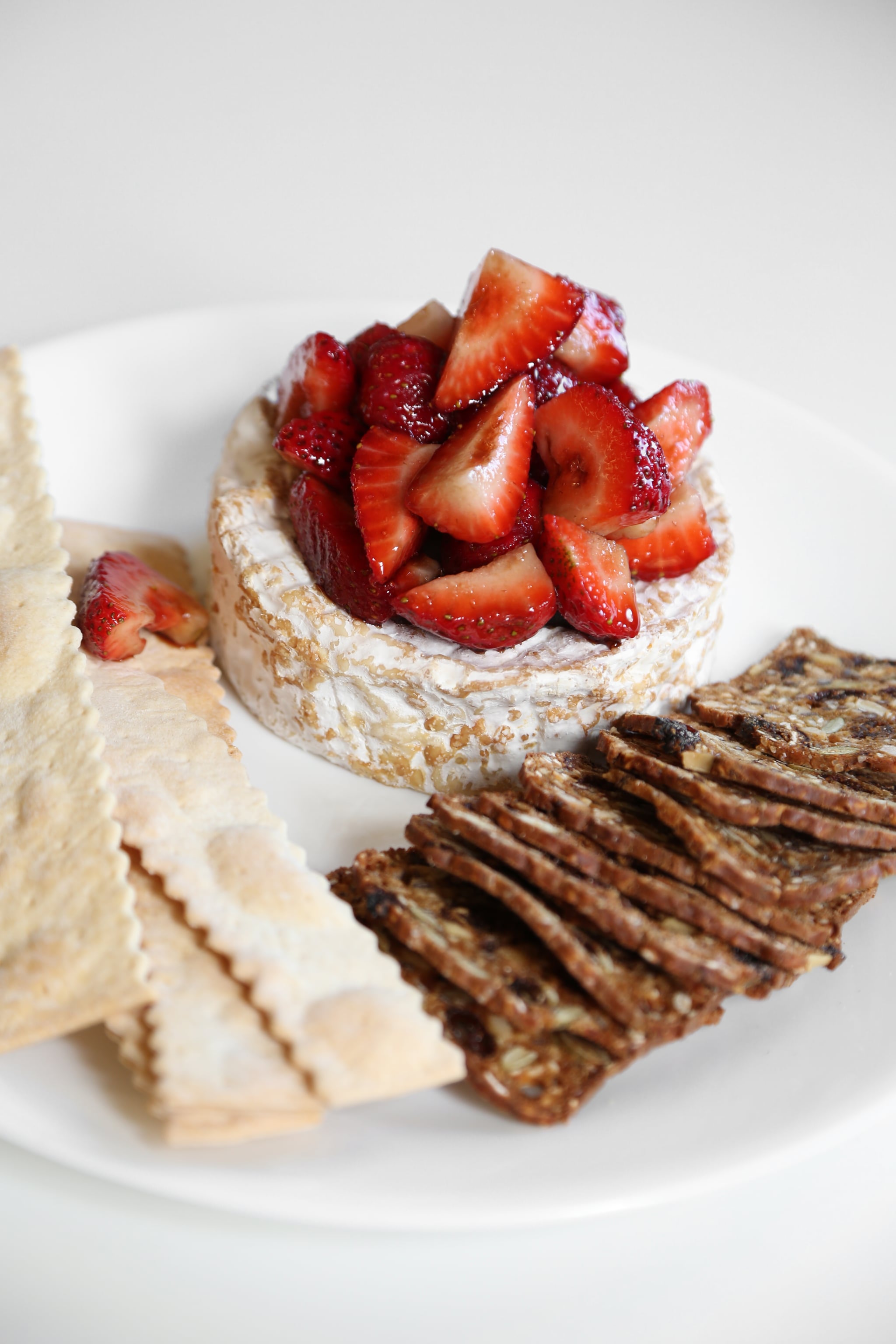 Brie cheese hardly needs any adornment, and the same can be said of a perfectly ripe strawberry. Sure, jellies are excellent on top of brie cheese, but when in-season berries are sweet and tender, they can act as an appropriate topper, particularly when coated in a balsamic glaze.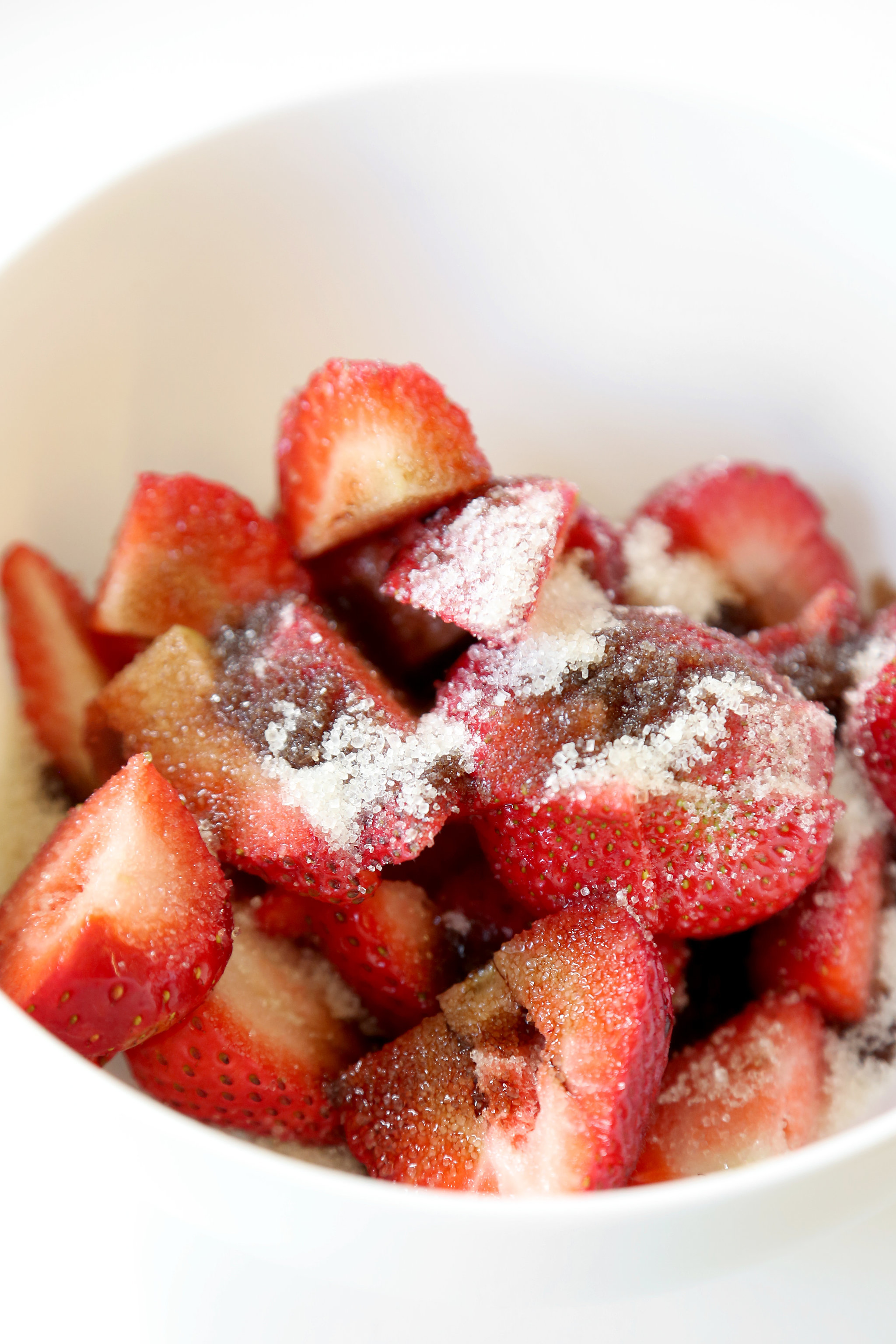 When I was working at Greens Restaurant in San Francisco, I learned a great trick for transforming tart strawberries into syrupy-sweet ones: sprinkle a little granulated sugar on top of them, stir, and allow the acids in the berries to dissolve the sugar. We used to serve them like this on cheese plates, and it's an intoxicatingly tasty combination. Even if the berries are sweet, the sugar breaks down the berries a bit so they simultaneously tenderize and coat themselves in a natural glaze. It's lovely. I added balsamic to the mix for an extrabold flavor that cuts through the creaminess of the brie.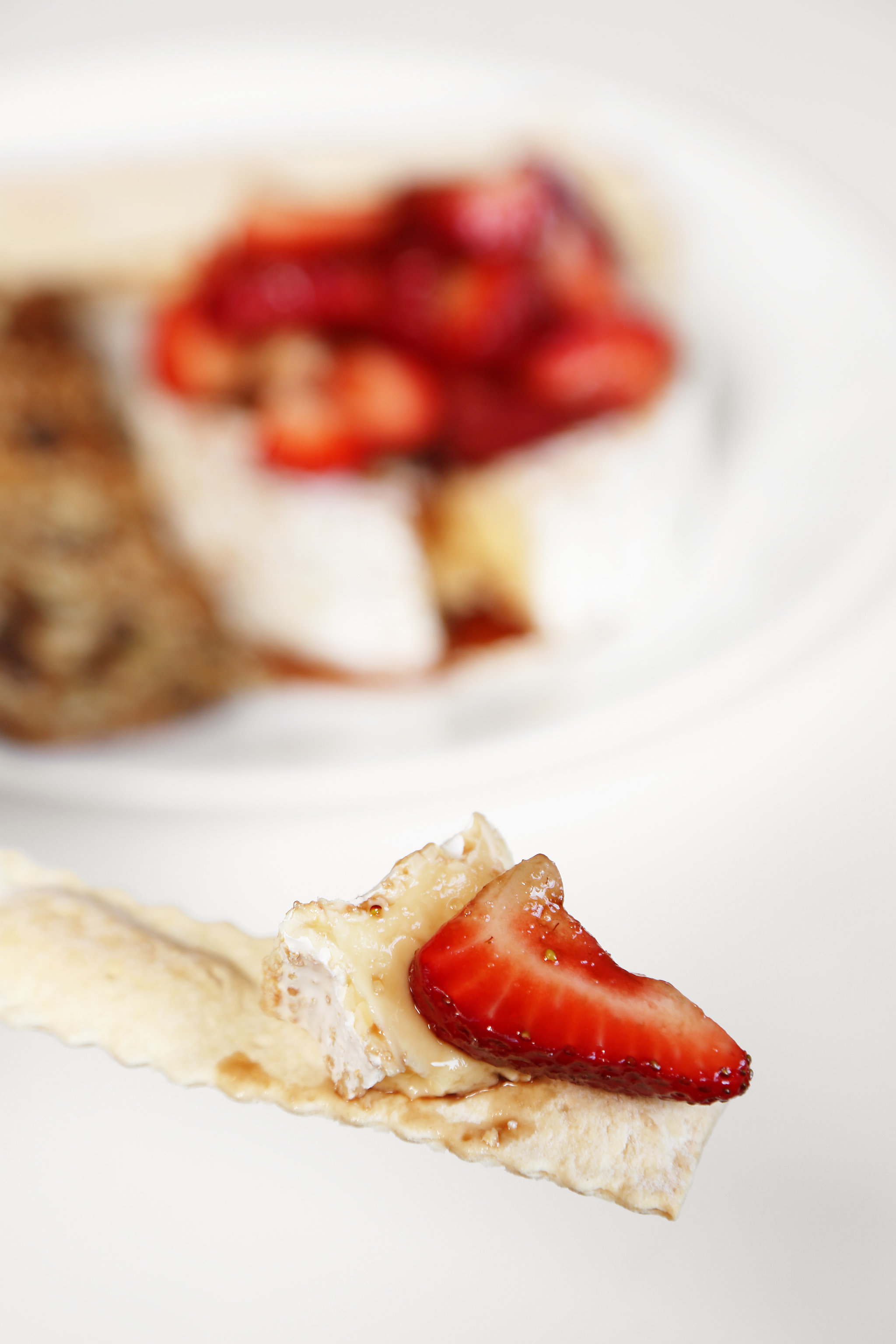 I think the vessel for the cheese is just as important as the cheese itself. Preferably, I would serve this appetizer with a crusty baguette to soak up all the balsamic glaze goodness; however, if that's not an option, go with some high-quality crackers. I always put a bland cracker on one side of the plate and a nutty, dried-fruit-filled cracker on the other side.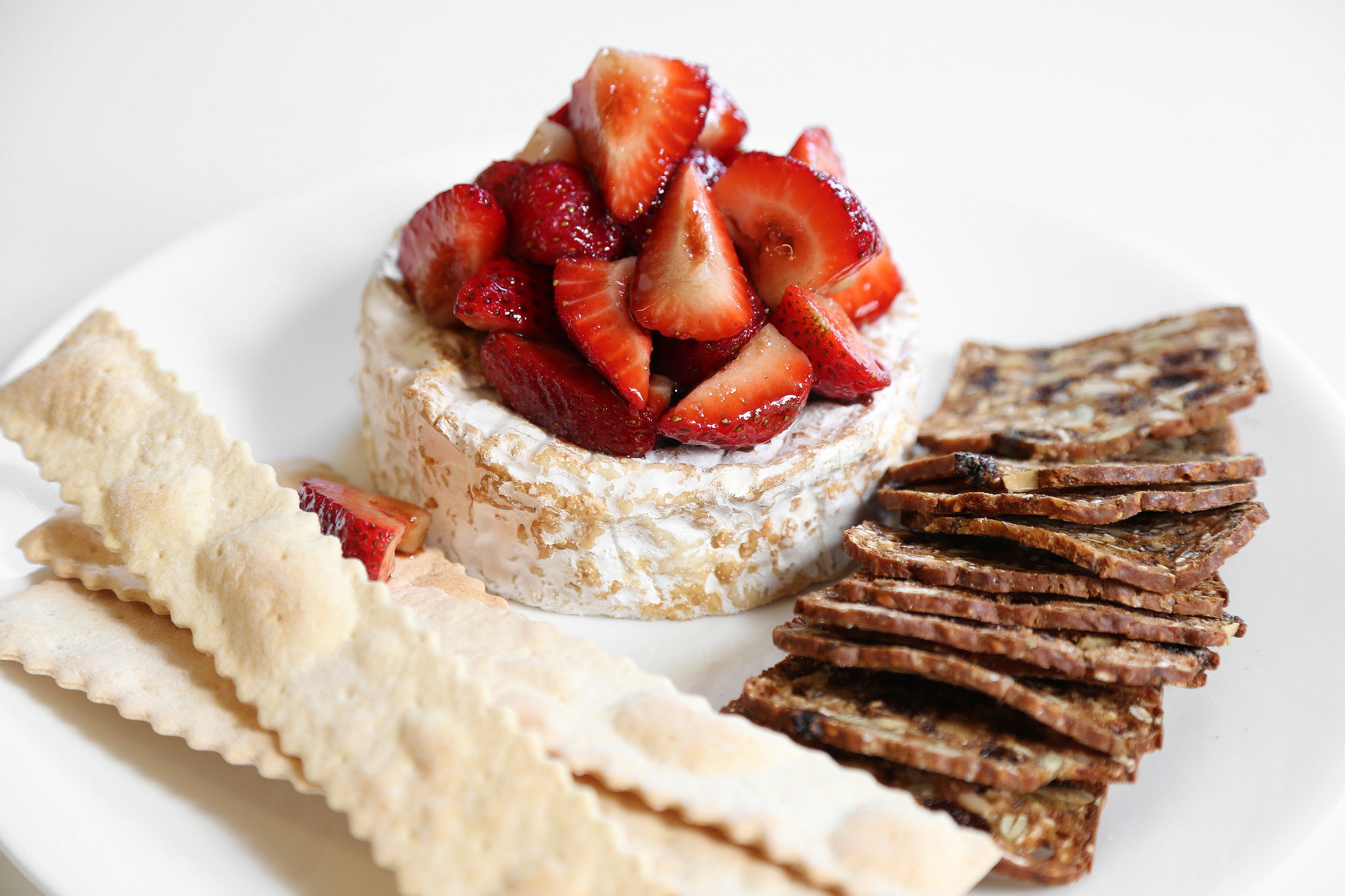 Balsamic-Glazed Strawberries on Brie
From Anna Monette Roberts, POPSUGAR Food
Notes
Cream cheese would also be a great substitute for brie, if you are looking for a budget option.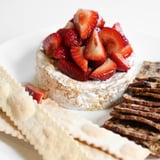 Ingredients
8 large strawberries, hulled and quartered
1 tablespoon sugar, plus more if needed
1 1/2 teaspoons balsamic vinegar, plus more if needed
1 wheel brie (or camembert) cheese
Crackers, for serving
Directions
In a bowl, combine strawberries, sugar, and balsamic vinegar. Stir occasionally and allow to set until sugar dissolves, about 5 minutes. Adjust with more sugar and balsamic if necessary.
On a plate, arrange cheese and crackers. Top cheese with balsamic-glazed strawberries. Serve immediately.
Information
Category

Appetizers, Finger Foods

Cuisine

North American

Yield

Serves 8-10

Total Time

9 minutes, 59 seconds
Image Source: POPSUGAR Photography / Anna Monette Roberts