Broccoli Cauliflower Gratin Recipe
Daphne Oz's Cheesy, Garlicky, Breadcrumb-y Broccoli-Cauliflower Gratin
POPSUGAR is bringing you an exclusive look at Thanksgiving recipes from famous lifestyle influencers. We're excited to present the first online look at this broccoli cauliflower gratin recipe from Daphne Oz's The Happy Cook cookbook.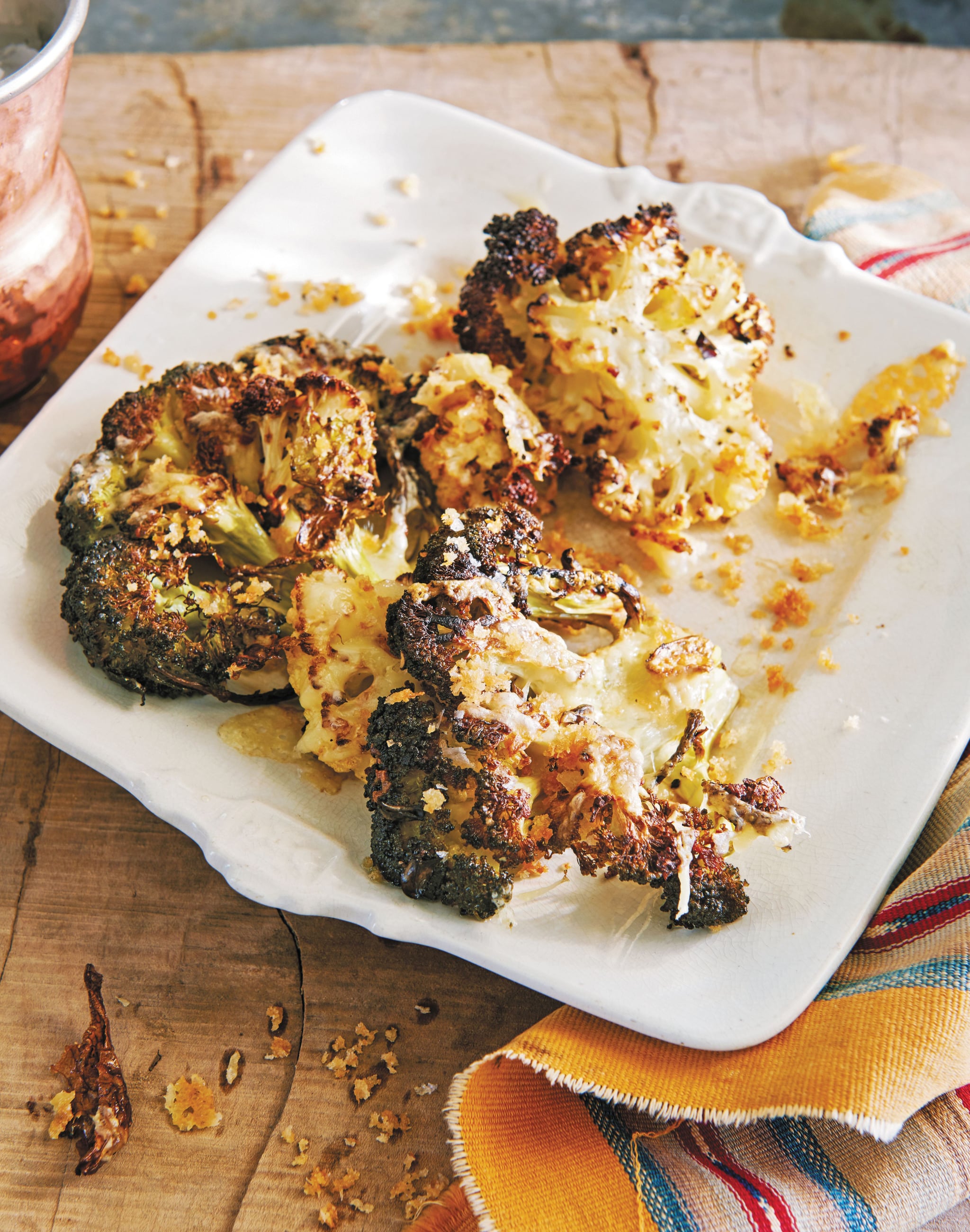 This is a perfect side dish or veggie main if your family does Meatless Mondays — which I hope you do! Hunks of roasted cauliflower and broccoli bathed in an herbed garlic oil, topped with melting cheese and a sprinkle of toasty breadcrumbs — ooh, come to mama. While many people throw the broccoli stems away, they're great peeled and thinly sliced into a salad (sort of like a radish), and they're excellent roasted in this preparation because they retain so much texture. If you want to try a variation, slabs of butternut squash also are quite delicious with this technique. And if you don't feel like cutting veggie steaks, simple florets of broccoli and cauliflower work just as well.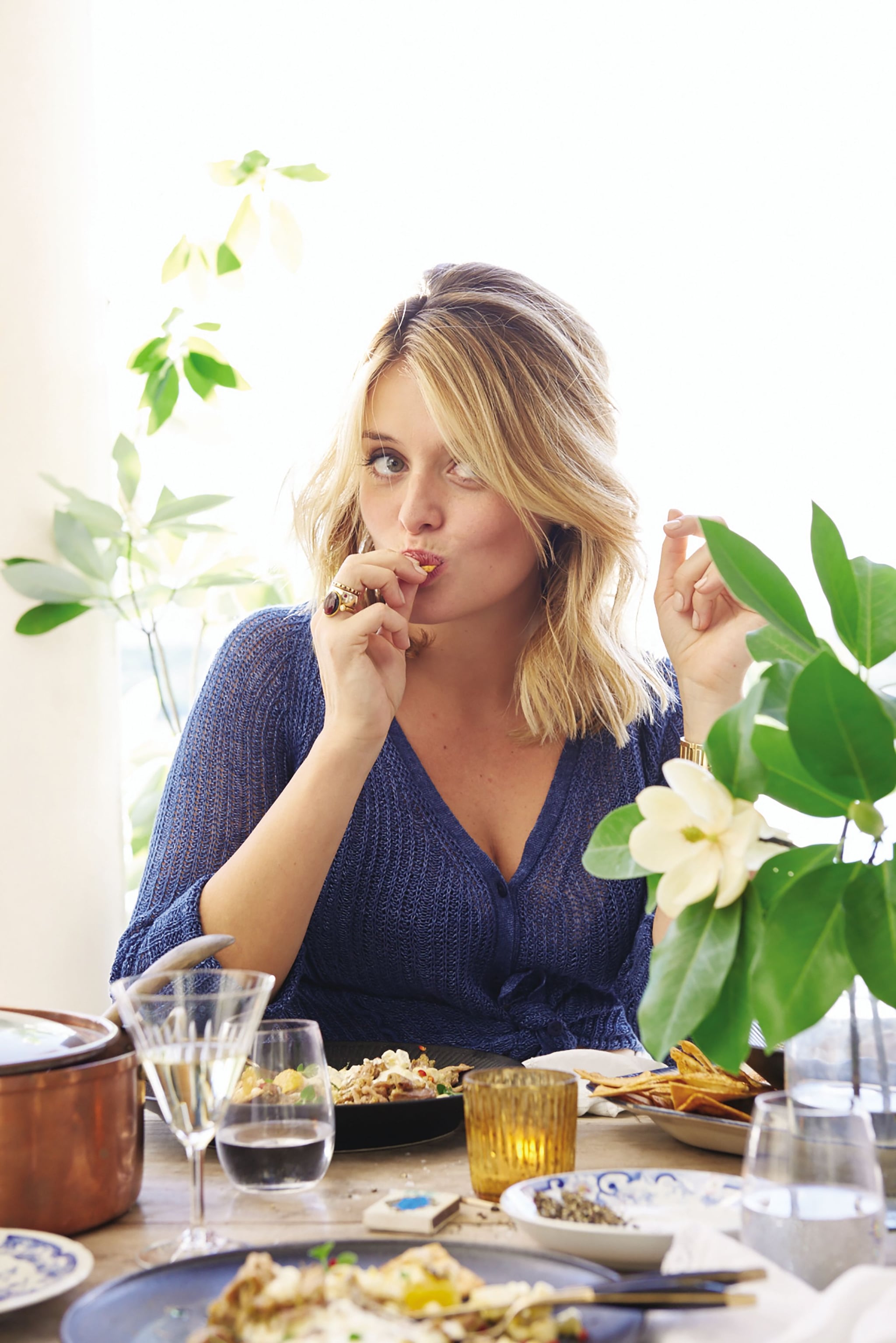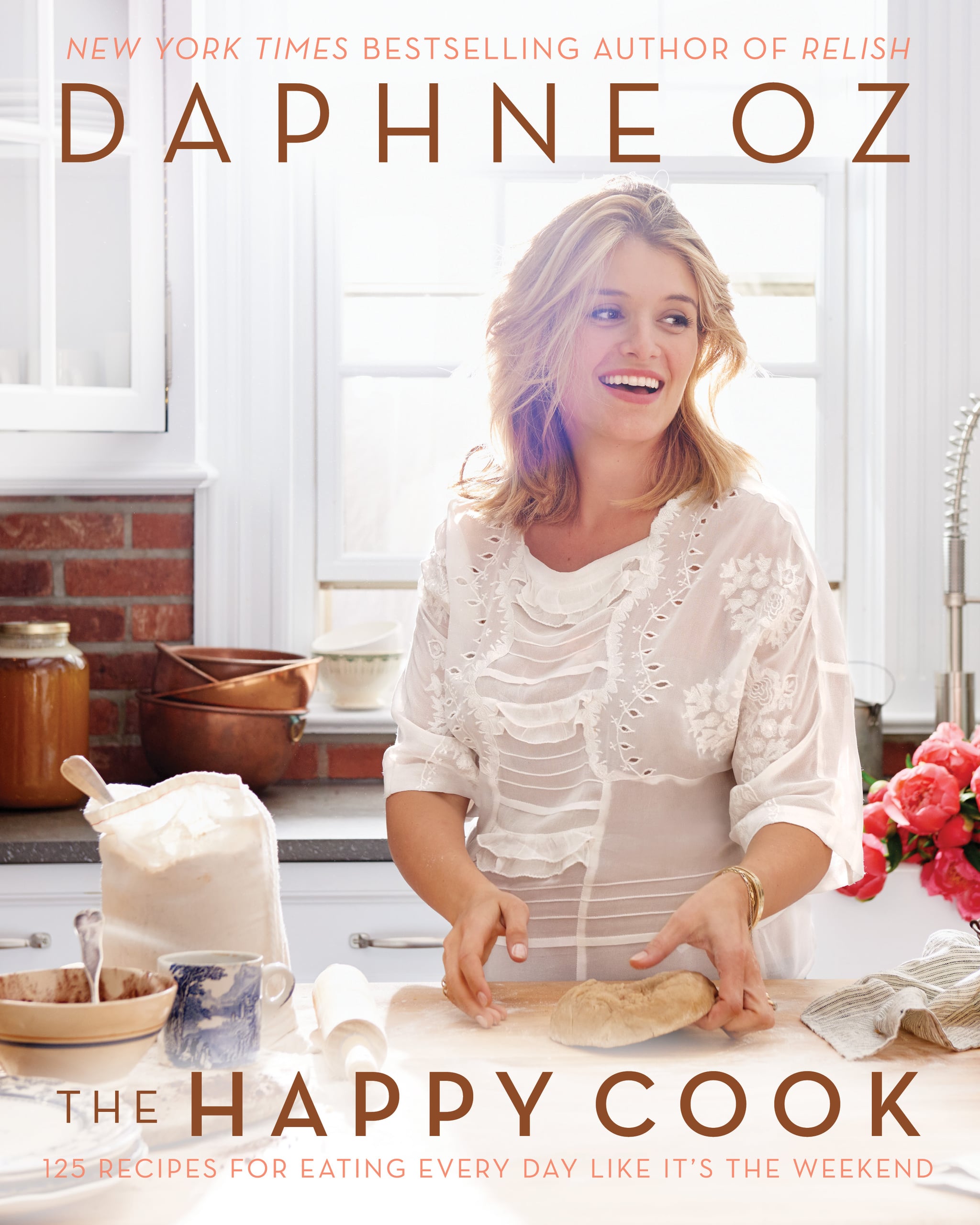 Notes
If you want to gussy this dish up for a dinner party, boost the breadcrumbs with some tasty additions. In a small bowl, use your fingers to blend together 1/2 cup finely chopped parsley stems and leaves, 1 tablespoon finely chopped fresh mint, and 2 tablespoons golden raisins. Add to the breadcrumbs and toss to combine. Rain this mix all over the top of a pile of the broccoli and cauliflower hot out of the oven.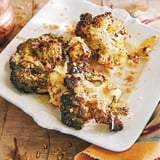 Ingredients
1 tablespoon unsalted butter
1/4 cup whole-wheat panko breadcrumbs
1 1/2 teaspoons kosher salt
3 tablespoons extra-virgin olive oil
4 medium garlic cloves, minced or pressed
1/4 teaspoon crushed chile flakes (optional)
2 1/2 pounds cauliflower (1 medium head), cut crosswise into 1- to 1 1/4-inch-thick slabs
1 1/4 pounds broccoli (2 or 3 stalks), stems peeled and broccoli halved lengthwise
1 cup grated sharp cheddar cheese or gruyère
1 cup grated gouda cheese
Freshly cracked black pepper
Directions
Preheat the oven to 425°F. Set a rimmed baking sheet on the middle rack while the oven preheats.
In a medium skillet, melt the butter over medium-high heat. Add the panko and toast, stirring often, until fragrant and deeply golden brown, 2 to 3 minutes. Transfer to a bowl, sprinkle with 1/2 teaspoon of the salt, and stir to combine.
In a large bowl, whisk together the olive oil, garlic, the remaining salt, and the chile flakes (if using). Add the cauliflower and broccoli and toss to combine, making sure the garlic oil gets into all the crevices of the vegetables.
Pull the baking sheet out of the oven and pour the veggie mixture out onto it. Roast for 15 to 20 minutes, until the veggies start to brown but aren't totally tender, turning them over midway through cooking so both sides brown evenly. Remove the pan from the oven, sprinkle the veggies with the cheeses, and roast for 5 minutes, or until the cheese is nicely melted.
Transfer to a platter and serve sprinkled with the toasted breadcrumbs and additional salt and pepper to taste.
From
The Happy Cook
by Daphne Oz. Copyright © 2016 by Daphne Oz. Reprinted by permission of William Morrow, an imprint of HarperCollins Publishers.
Information
Category

Side Dishes

Cuisine

North American

Yield

4 servings