Caramelized Baked French Toast
Caramel-Topped Baked French Toast Needs No Adornment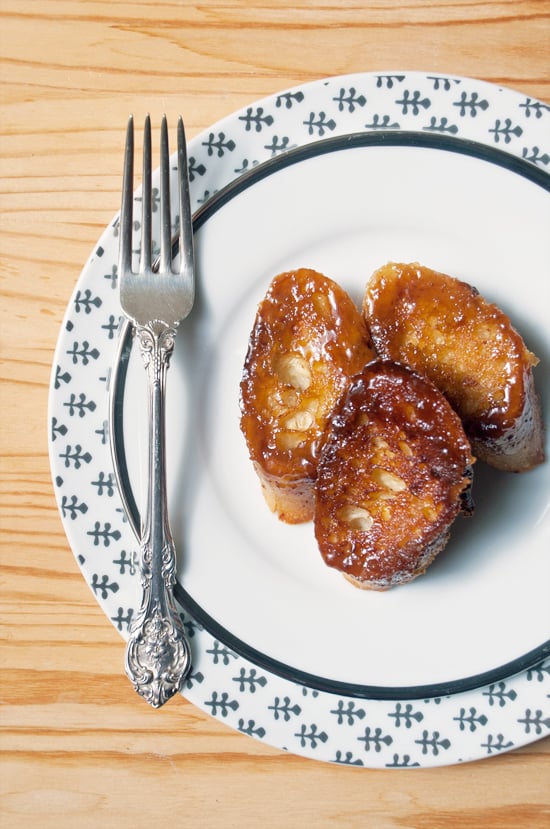 To be quite honest, my dad's not much of a cook, but that which he does make he does with great enthusiasm (and to delectable effect). Trays of meaty lasagna are at the center of his annual Super Bowl party, and Summer hasn't officially started 'til his tangy marinated chicken hits the grill, but it's his french toast, waffles, and pancakes that he is best known for in our family. Now, this recipe isn't his go-to — his is a classic stove-top affair — but I choose to take the lazy lady's route and pop mine in the oven to avoid flipping slice after slice.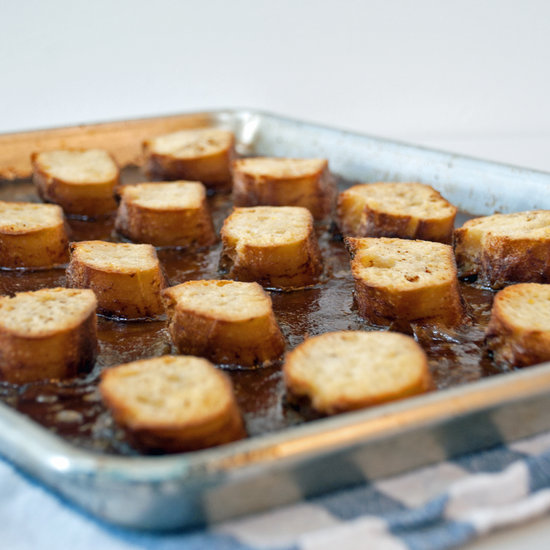 Now I'm loathe to knock my dad's breakfast routine — I'll happily devour anything he cooks up given the opportunity — but this recipe is not only less labor-intensive and thus perfect for bleary-eyed mornings and group entertaining, but something truly magical happens as the sugar and butter bubble up in the oven. Tender like bread pudding in the center but with a crisp caramel-topped lid, this is, and will continue to be, my go-to recipe for the classic brunch and breakfast staple. I encourage you to follow suit.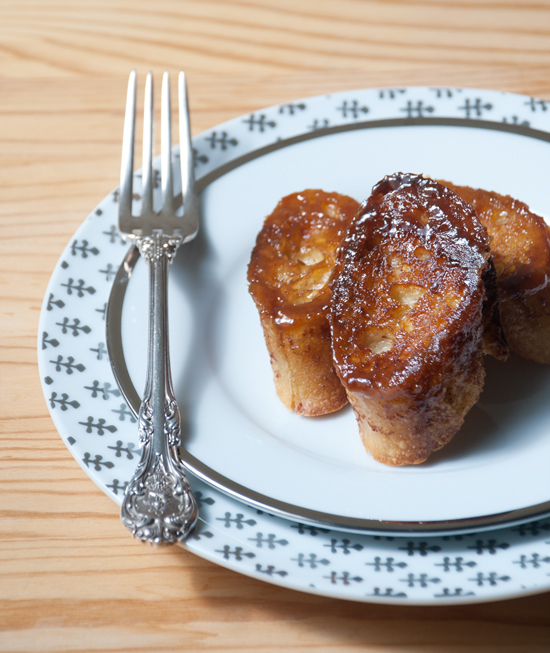 Notes
An offset spatula aids immensely in spreading the brown sugar and butter mixture into an even layer on the half-sheet pan, though a silicone spatula will work in a pinch.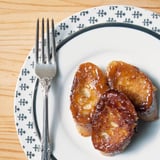 Ingredients
1 cup (8 ounces) packed light brown sugar
8 tablespoons unsalted butter, melted and still warm
2 large eggs
1-1/2 cups milk
2 tablespoons freshly squeezed orange juice
2 teaspoons orange-flower water
1 teaspoon vanilla extract
1/4 teaspoon kosher salt
1 (10-ounce) baguette, sliced diagonally, 1-inch thick (about 20 slices)
Directions
Preheat the oven to 375°F.
In a medium bowl, whisk together the brown sugar and butter until the sugar is completely dissolved. Pour the mixture into a half-sheet pan and spread it out into an even layer.
Whisk together the eggs, milk, orange juice, orange-flower water, vanilla, and salt in a large liquid measuring cup and pour it into a pie plate or other shallow dish. Coat both sides of the bread in the egg mixture, letting the bread soak up the custard for at least 20 minutes (flip halfway through).
Place the custard-soaked toast on the prepared half-sheet pan over the brown sugar mixture. Bake for 25 to 30 minutes, or until the tops of the bread are golden brown and the sugar is bubbling.
Serve immediately while still hot, with the crunchy brown sugar side up, spooning more of the caramelized pan syrup over the tops.
Information
Category

Breakfast/Brunch, French Toast

Cuisine

North American

Yield

Serves 4 to 6