Chicken Parmesan Meatballs Recipe
Chicken Parm Meatballs Combine 2 Comforting Italian-American Classics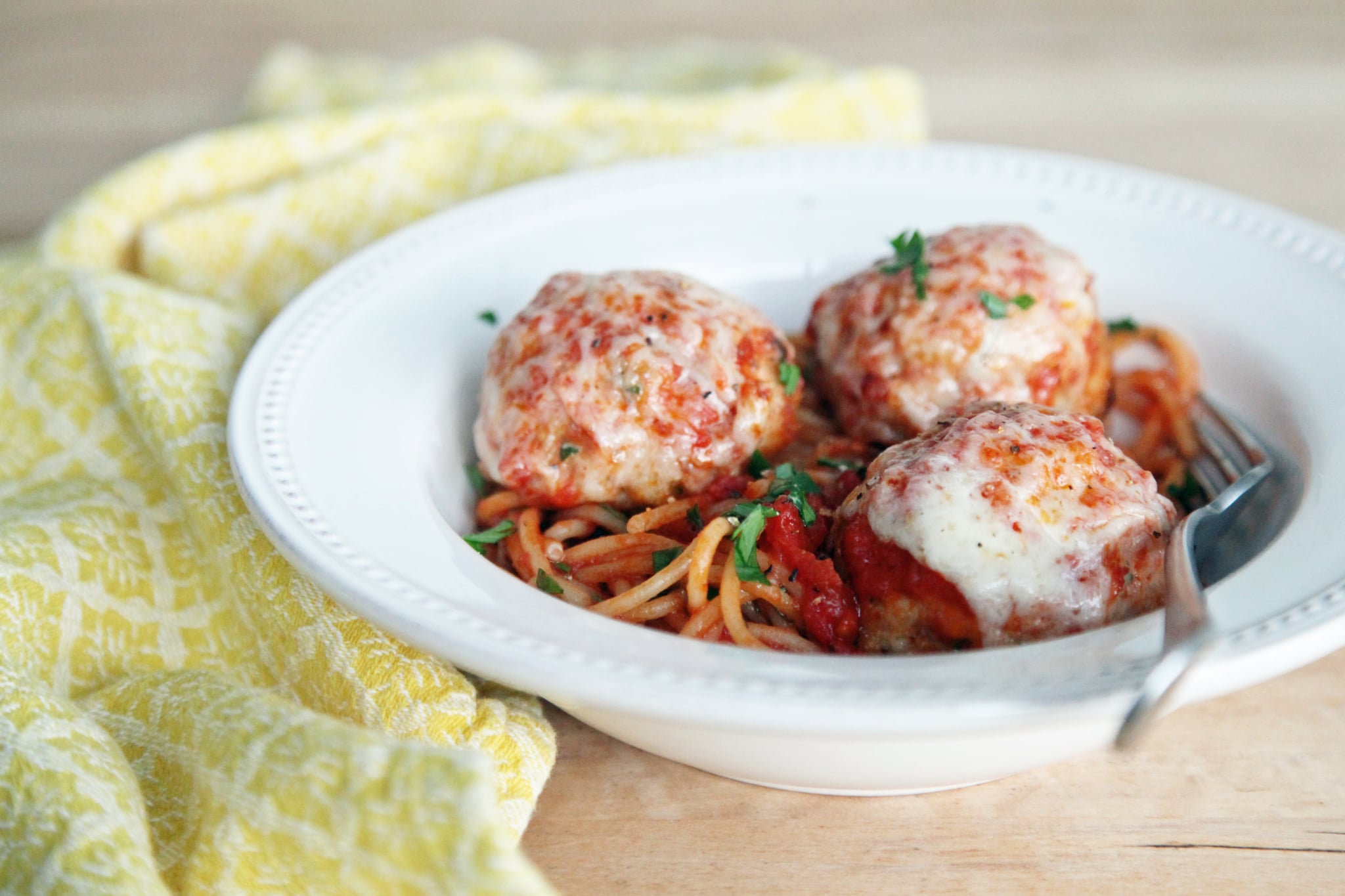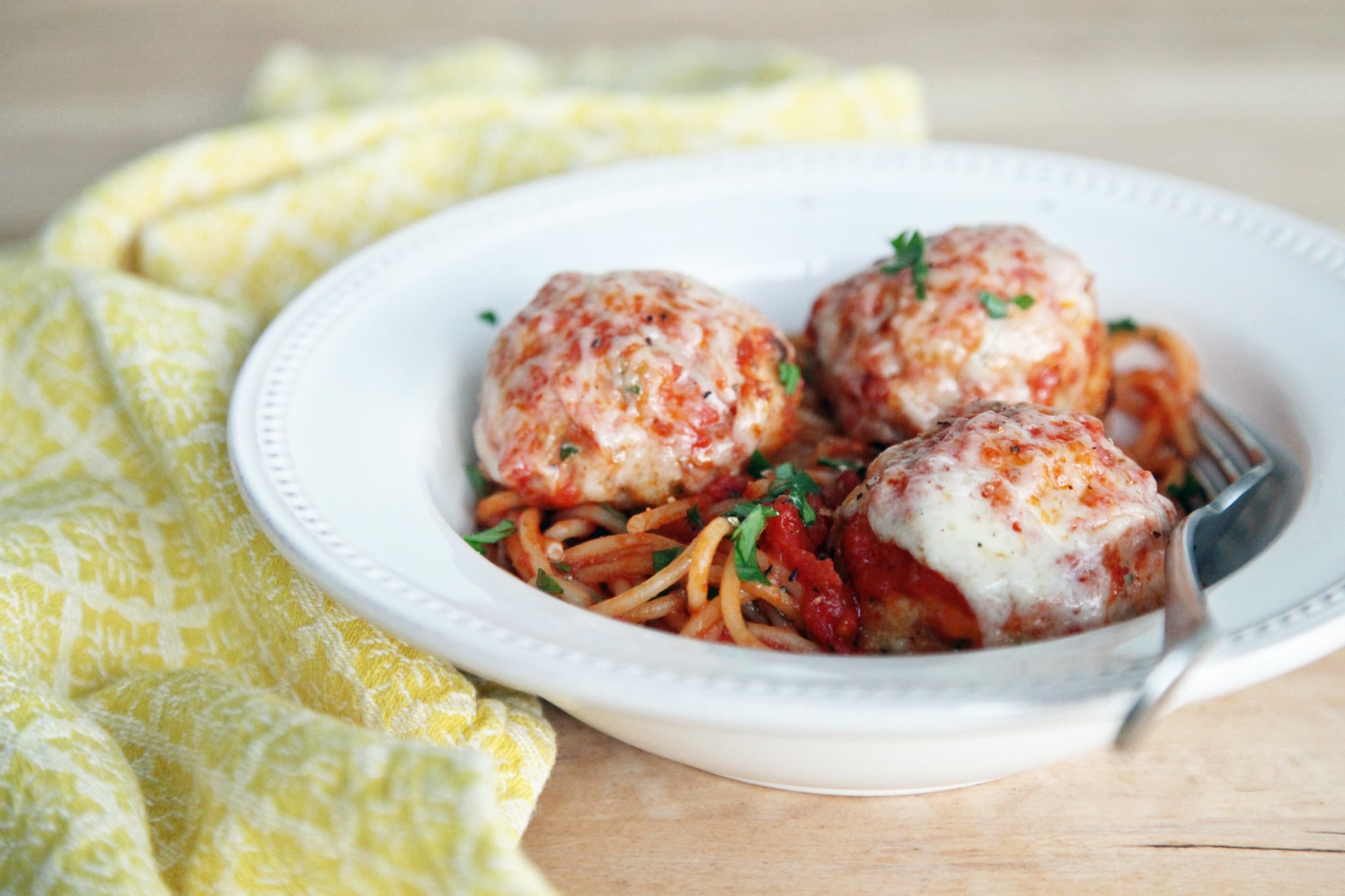 San Francisco is indisputably one of the best restaurant cities in this country, but I'd argue it's lacking in one category: red sauce Italian-American restaurants, like the type that are plentiful in New York, New Jersey, and elsewhere on the East Coast. Sure, there are plenty of stellar spots that specialize in pizza or regional Italian food, as well as Italian-American restaurants in the California cuisine-vein. (For the record, my favorites are Piccino, Cotogna, Locanda, La Ciccia, Pizzeria Delfina, Acquerello, and SPQR.) Tosca Cafe almost fits the bill — everything about it feels very New York — and it's absolutely fantastic in its own right, but sometimes a girl wants a plate of chicken parmesan and some garlic bread, neither of which is the sort of thing Tosca typically serves.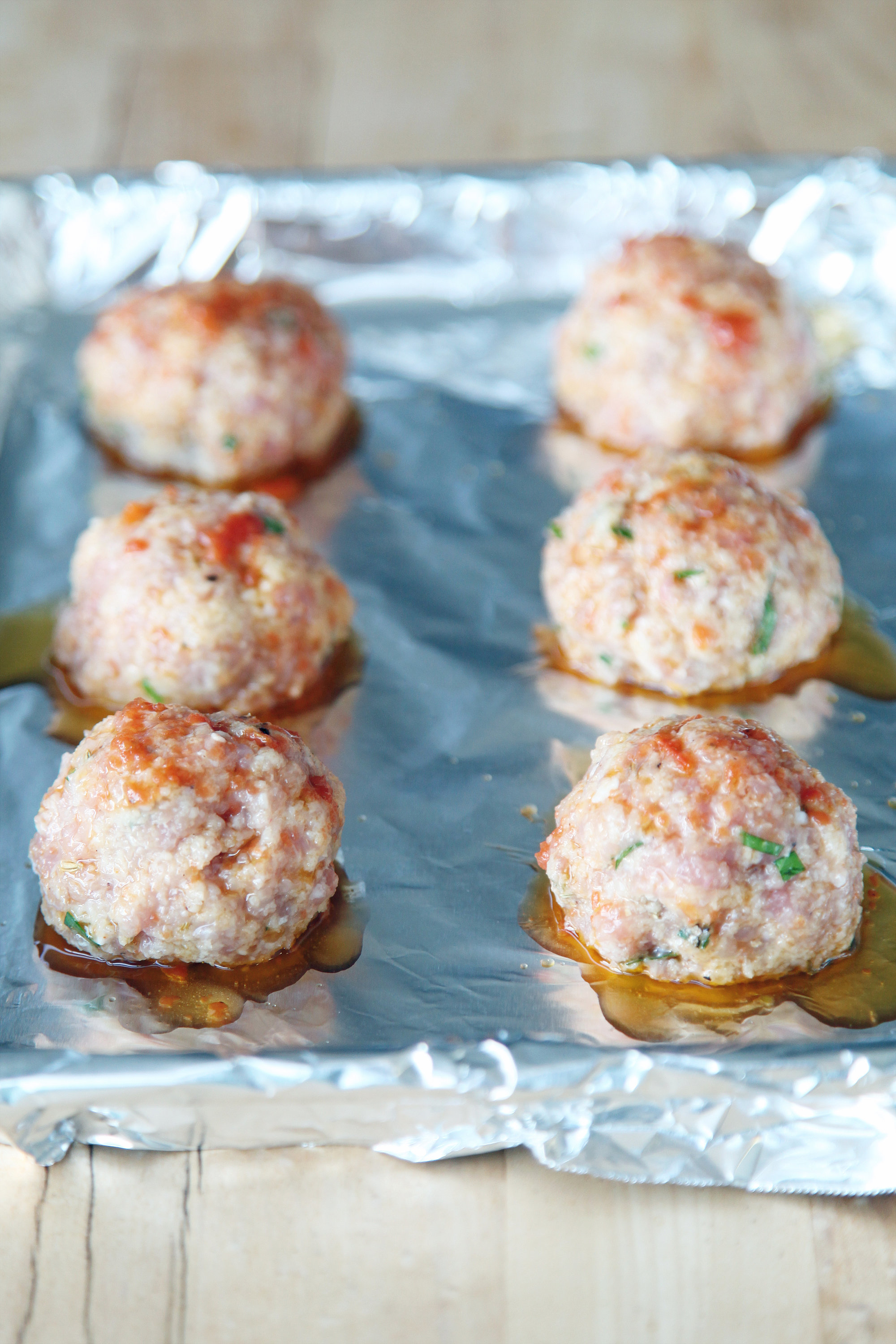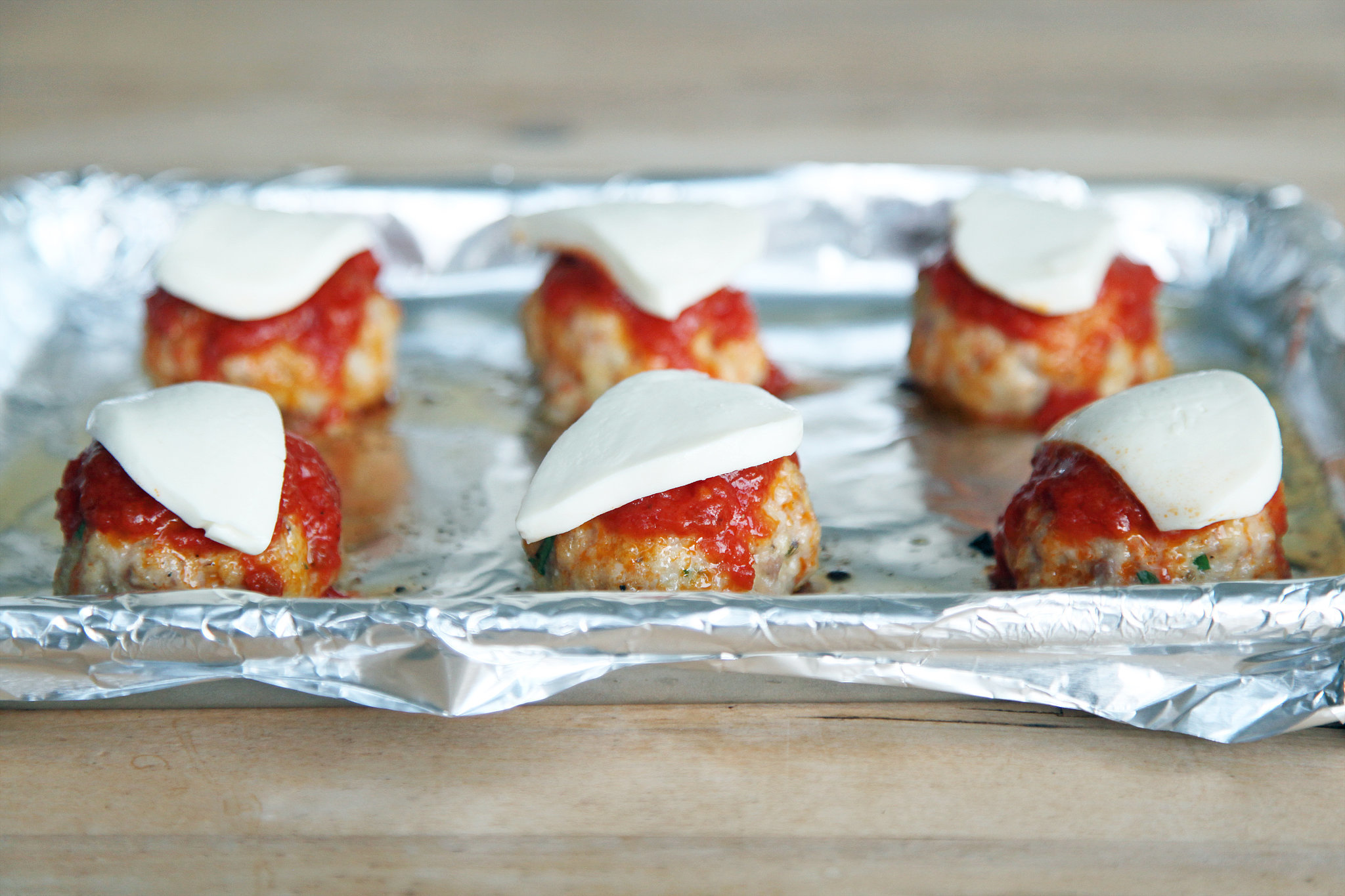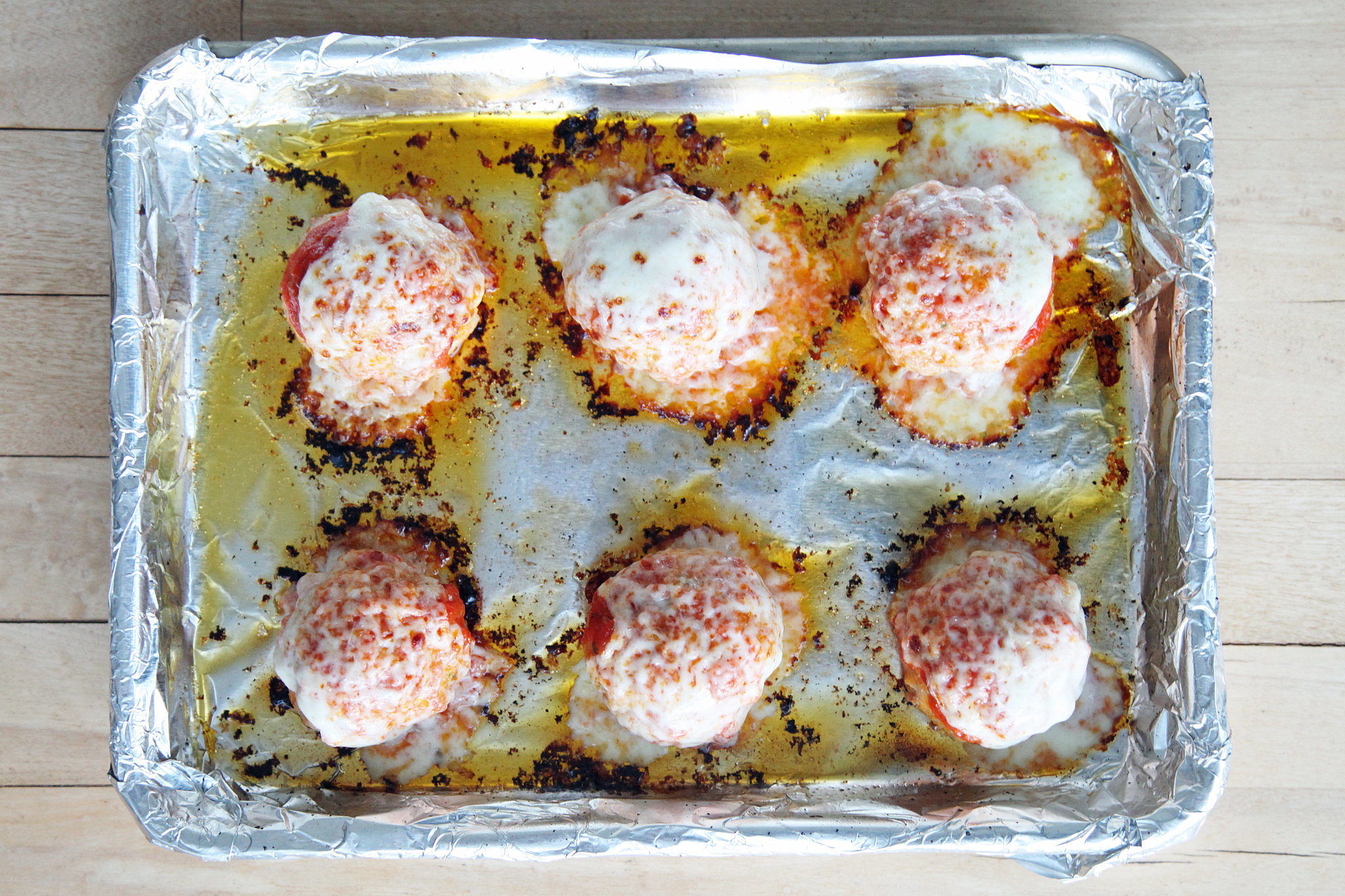 Aside from occasional trips out east, I'm left to take matters into my own hands. Chicken parmesan is a particular obsession of mine; as a kid, it was my absolute favorite savory food. And while my tastes have broadened over the years, it still holds a tender place in my heart. So, naturally, I've bookmarked and tried out quite a few recipes. While I still haven't found the perfect classic recipe, this recipe that combines chicken parm with my other favorite Italian dish — meatballs — is notable.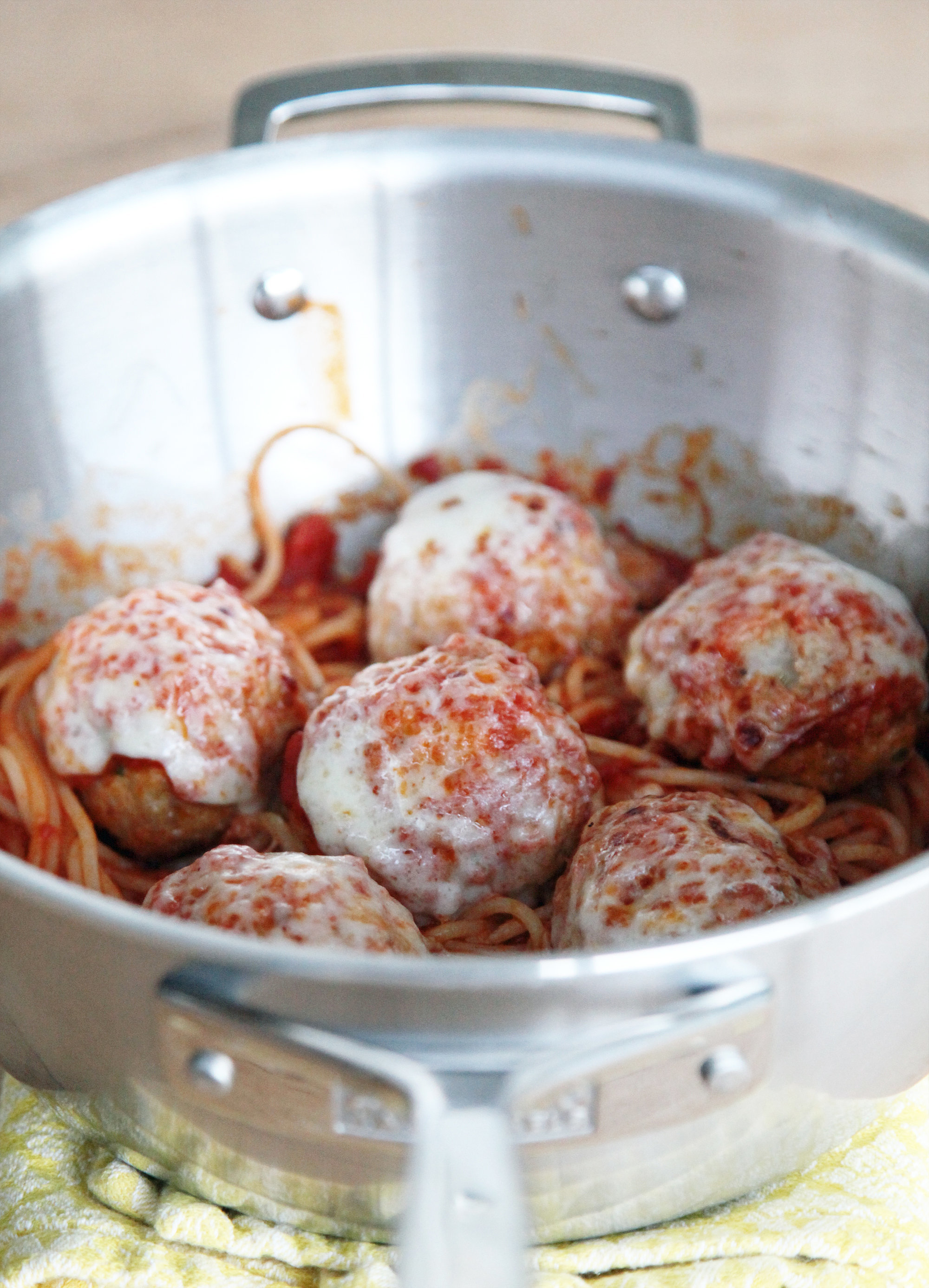 Not only does it satisfy two cravings at once, but it's far tastier as leftovers than traditional chicken parm, as there's no breading to get soggy, and chicken thighs take to reheating better than chicken breasts. (Seriously, don't even think of subbing ground chicken breasts in this recipe; I've tried it, and the resulting meatballs were dry, bland, and just not worth it.)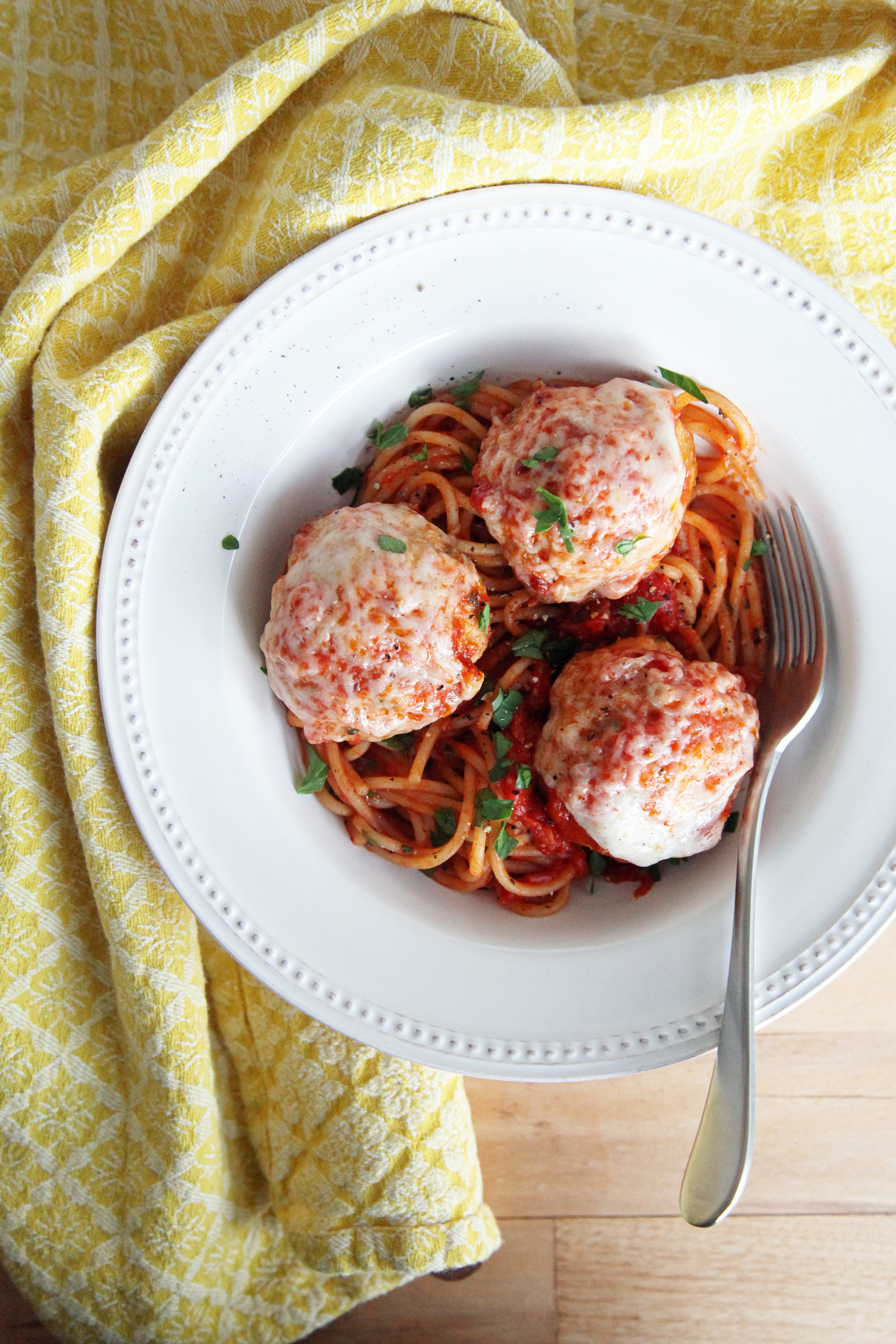 Notes
Don't be tempted to substitute ground chicken breast for the ground chicken thigh; it's far too lean and will result in tough, dry meatballs. If ground chicken thigh isn't sold at your market, ask the butcher counter to do it for you.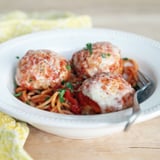 Ingredients
Scant 1/2 teaspoon fennel seeds
Scant 1 teaspoon kosher salt
Heaping 1/2 pound ground chicken thigh
1/2 cup panko
1/2 cup Pecorino Romano (or parmesan cheese)
1 egg, whisked; discard half
1 tablespoon chopped parsley, plus more for garnish
1/2 clove small clove garlic, minced
Freshly cracked black pepper, to taste
1/2 cup lukewarm water
About 7 ounces store-bought marinara sauce
1 1/2 tablespoons olive oil
4 ounces spaghetti
About 2 ounces fresh mozzarella, cut into 6 thin slices
Directions
Preheat oven to 400°F, setting rack to upper third part of oven. Line a rimmed sheet pan with foil.
Put the fennel seeds and salt on a cutting board, and use a chefs knife to roughly chop the fennel seeds. (The salt helps anchor the seeds to the cutting board.)
Add the chicken, panko, Pecorino Romano, egg, parsley, garlic, fennel seed and salt, pepper, and about half of the water to a large mixing bowl. Use your hands to gently mix everything together. The meatballs should be quite moist; if they aren't, add more of the water until they are. Shape into 6 equal-sized meatballs (they'll be roughly lacrosse-ball sized) and place a few inches from each other on the sheet pan.
In a small bowl, mix one spoonful of your marinara sauce with olive oil. Brush this mixture on top of each meatball. Bake for 15 minutes.
Meanwhile, bring a large pot of salted water to a boil and cook the spaghetti according to the package's instructions, until almost al dente.
Remove meatballs from oven, spoon some sauce on top of each meatball, and cover each with a slice of cheese. Broil another 3 to 5 minutes until cheese is bubbly and golden.
Heat remaining sauce in a small saucepan. Add the slightly undercooked pasta to the tomato sauce, toss to coat, and continue cooking for about 1 minute, or until the pasta is al dente.
Garnish the spaghetti and meatballs with chopped parsley.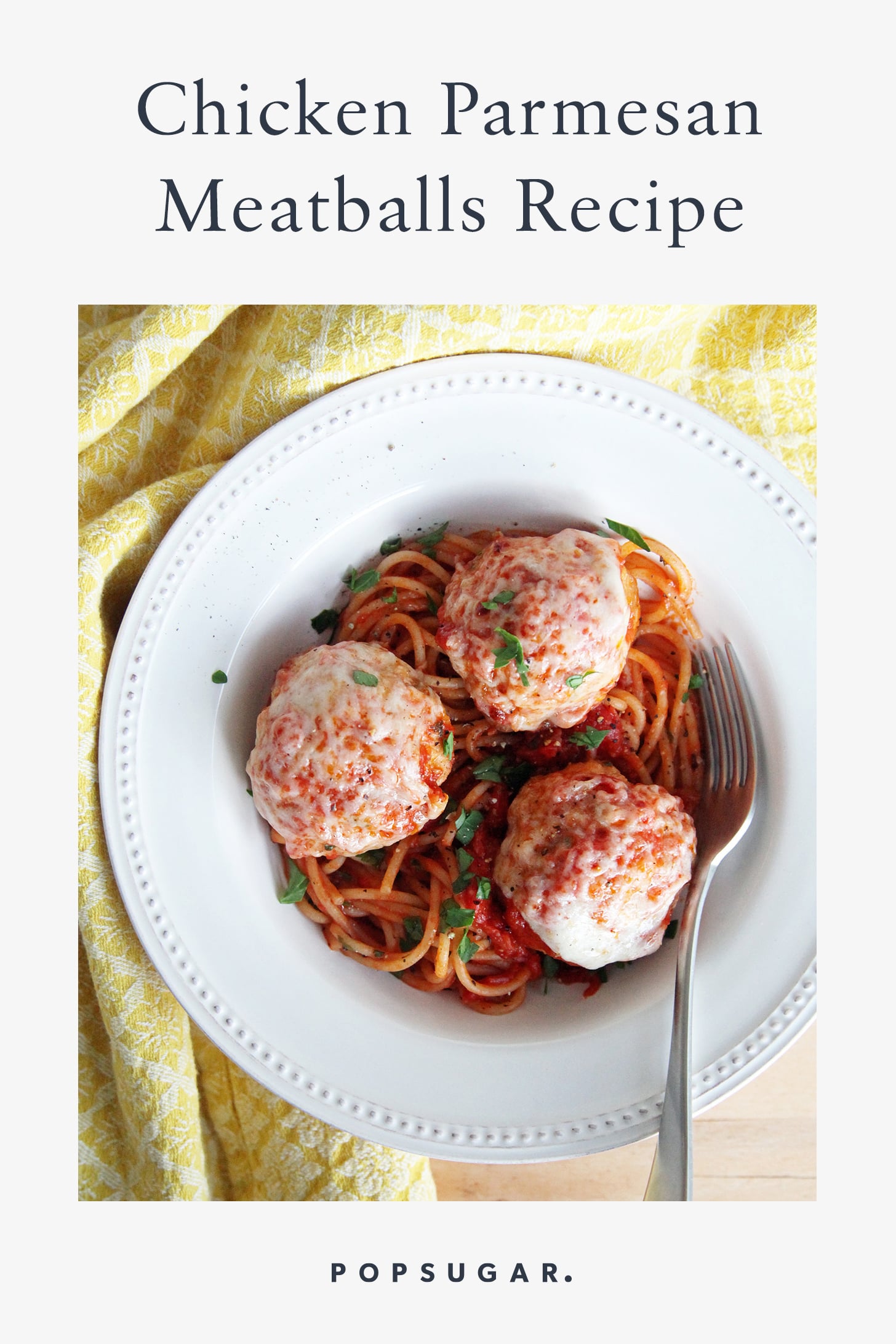 Information
Category

Pasta, Main Dishes

Cuisine

North American

Yield

Serves 2
Image Source: POPSUGAR Photography / Nicole Perry