Chocolate Matzo Toffee
This Is Arguably the Best Thing to Ever Happen to Matzo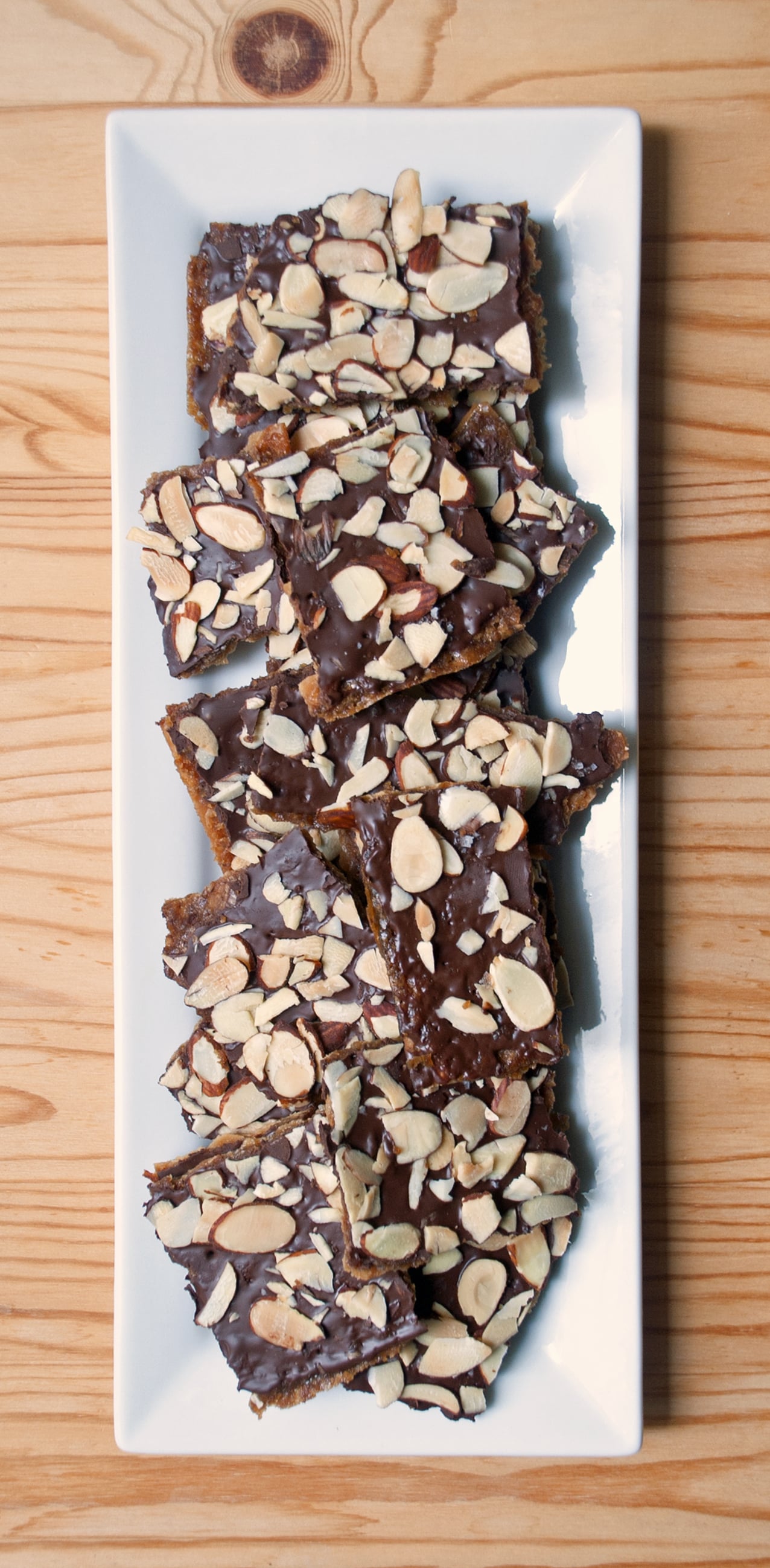 This salty-sweet, Passover-friendly treat is colloquially referred to as chocolate matzo crack and for good reason. In the process of making this batch, my roommates and I kept coming back for bite after indulgent, snappy bite, despite our best intentions toward moderation. Delighted as they were to share in this addictive toffee, by round four of "just one more bite," they were cursing my name.
Dangerously buttery, salty, sweet, and crisp, this candy requires no candy thermometer or other special equipment, unlike the majority of toffee- and brittle-like creations. Yet somehow it magically mimics the best toffee, thanks to the light texture and snap the matzo imparts. Proceed with the recipe at your own risk: you've been warned.
Notes
Saltines can be substituted for matzo. To make this treat kosher for Passover, substitute margarine for the butter, and source kosher-certified vanilla extract.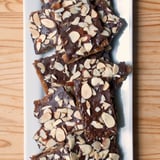 Ingredients
4 to 6 unsalted matzo crackers
16 tablespoons (8 ounces) unsalted butter
1 cup (8 ounces) firmly packed dark brown sugar
Flaky sea salt
1/2 teaspoon vanilla extract
1 cup (6 ounces) bittersweet chocolate, coarsely chopped (or chips)
1 cup (3 ounces) slivered almonds, toasted
Directions
Preheat the oven to 375°F. Completely line a half-sheet pan with foil, extending the foil beyond the edges of the pan; line the foil layer with parchment paper or a silicone baking mat. Arrange the matzo to cover the entire pan, breaking extra pieces of matzo, as required, to cover the pan as evenly as possible.
Combine the butter, brown sugar, and a large pinch of salt in a heavy-bottomed three-quart saucepan. Cook over medium heat, stirring occasionally, until the mixture comes to a boil. Continue cooking three more minutes, stirring occasionally. Remove from the heat, mix in the vanilla, and spoon or pour over the matzo; use a silicone spatula to spread it evenly to the edges.
Transfer the half-sheet pan to the oven, reduce the heat to 350°F, and bake for 15 minutes, checking every few minutes to make sure that it is not burning.
Remove from the oven and immediately sprinkle with the chopped chocolate. Let stand for five minutes, then spread the melted chocolate over the matzo with an offset spatula. Sprinkle generously with salt and the slivered almonds.
Allow to cool until the chocolate has hardened, then break into pieces before serving.
Information
Category

Desserts, Candy

Cuisine

Jewish

Yield

About 30 pieces
Image Source: POPSUGAR Photography / Nicole Perry