Chocolate Tahini Fudge Recipe
Oh Fudge! Flake Salt and Tahini Dress Up This Beloved Candy Recipe
Easily made in large batches and in a short amount of time, fudge is one of those classic, crowd-pleasing desserts. And while little is better than a piece of chocolate fudge melting in your mouth, there comes a time when upping the ante on the flavor profile is necessary. This chocolate tahini fudge, from Desserts ($35) by the editors of Food & Wine, does just that. The creaminess of the chocolate is complemented by a roasted sesame flavor, which feels a bit luxurious. Topped with sea salt, this may become your new go-to dessert.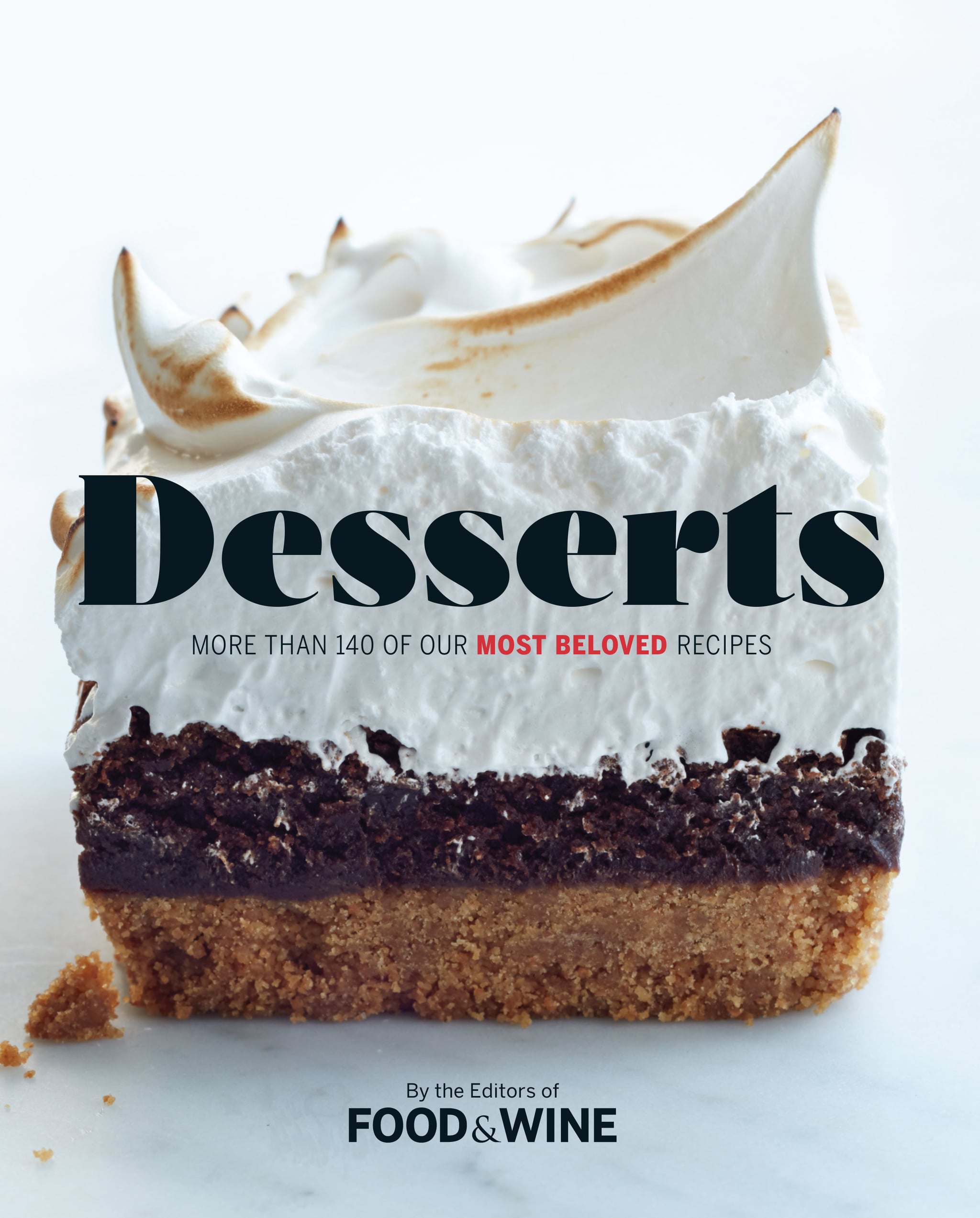 Chocolate Tahini Fudge
From Desserts by the editors of Food & Wine
Notes
At the end of a meal, Boston pastry chef John daSilva loves to pass around tiny squares of this luscious fudge, enriched with the earthy flavor of sesame paste.
"I never met a fudge I liked until this one. Tahini and a sprinkle of salt on top save it from getting cloying, which is the tragic downfall of most fudges. The creamy, nutty squares are best cold. I keep mine in the freezer so they don't get too melty." — Susan Choung, books editor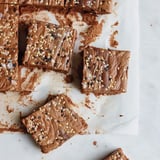 Ingredients
3/4 cup whole milk
6 tablespoons unsalted butter
3 cups sugar
12 ounces dark chocolate (70%), finely chopped
1/4 cup tahini
2 tablespoons toasted sesame oil
1 tablespoon hot water (optional)
2 cups (8 ounces) Marshmallow Fluff
1 1/2 teaspoons pure vanilla extract
2 tablespoons lightly toasted sesame seeds
Flaky sea salt
Directions
Line a 9-inch square baking pan with parchment paper. In a medium saucepan, combine the milk and butter and cook over moderate heat until the milk is hot and the butter is melted. Whisk in the sugar and cook, stirring occasionally, until the mixture reaches 240°F on a candy thermometer, which should take about 5 minutes.
Remove the saucepan from the heat. Add the chocolate, tahini and sesame oil and stir until the chocolate is completely melted. If the mixture separates, whisk in the hot water until it is smooth again. Add the Fluff and vanilla and stir vigorously until the Fluff is completely incorporated.
Scrape the fudge into the prepared pan and smooth the surface. Sprinkle with the toasted sesame seeds and let cool, then refrigerate until cold, about 2 hours. Cut into 1-inch squares, sprinkle with sea salt and serve.
Reprinted from Desserts: More Than 140 of Our Most Beloved Recipes. Copyright © 2017 by Food & Wine. Published by Oxmoor House, an imprint of Time Inc. Books.
Information
Category

Desserts, Pastries

Cuisine

North American

Yield

80 pieces

Total Time

44 minutes, 59 seconds
Image Source: Con Poulos