Cookies and Cream M&M's
Cookies & "Scream" M&M's Are Here to Make This Halloween the Best Yet!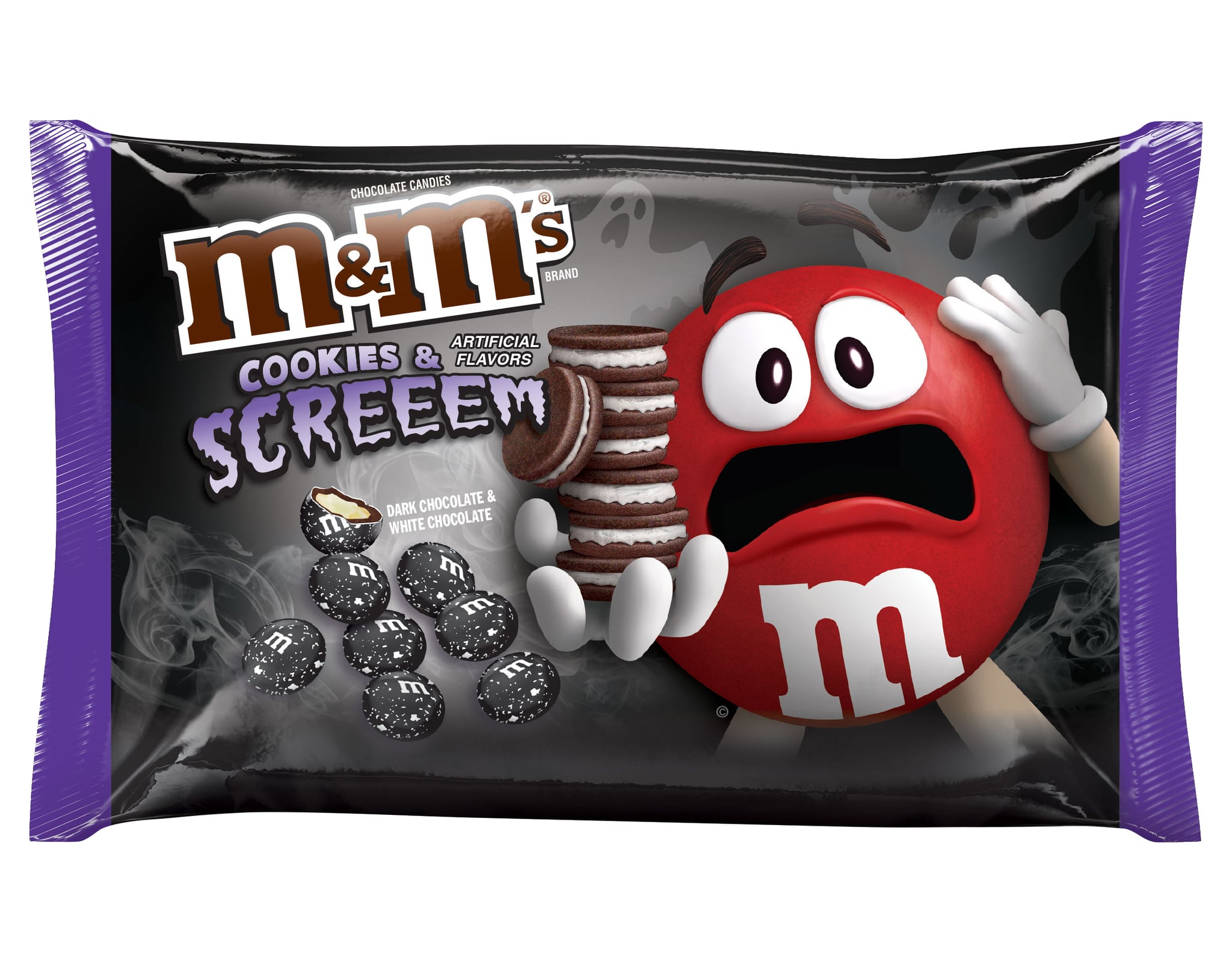 Can it be Halloween already? We're ready to stock up on these new M&M's! We first learned of the new Cookies & Screeem M&M's when Instagram user Junkbanter, the snack connoisseur we follow for all things junk-food news, shared a snap of the candy, which was found at Target. These Halloween-inspired cookies and creme M&M's have a dark chocolate shell, a white chocolate filling, and a white speckled exterior, and OMG, we're going to need to find these immediately. This new flavor is sort of like a mashup between M&M's and Oreos, and it honestly doesn't get much better than that.
POPSUGAR confirmed with a Target representative that Cookies & Screeem M&M's are exclusive to Target and are available now for $3 per bag. The Instagram user noted in his caption, "This is all spooky foreplay for the Triple Chocolate M&M's coming this Winter," and while we're equally as excited for those, we have a feeling these festive M&M's are going to be the star of Halloween candy this year.