Cranberry Apple Baked Oatmeal
Streamline Your Morning Routine With Cranberry-Apple Baked Oatmeal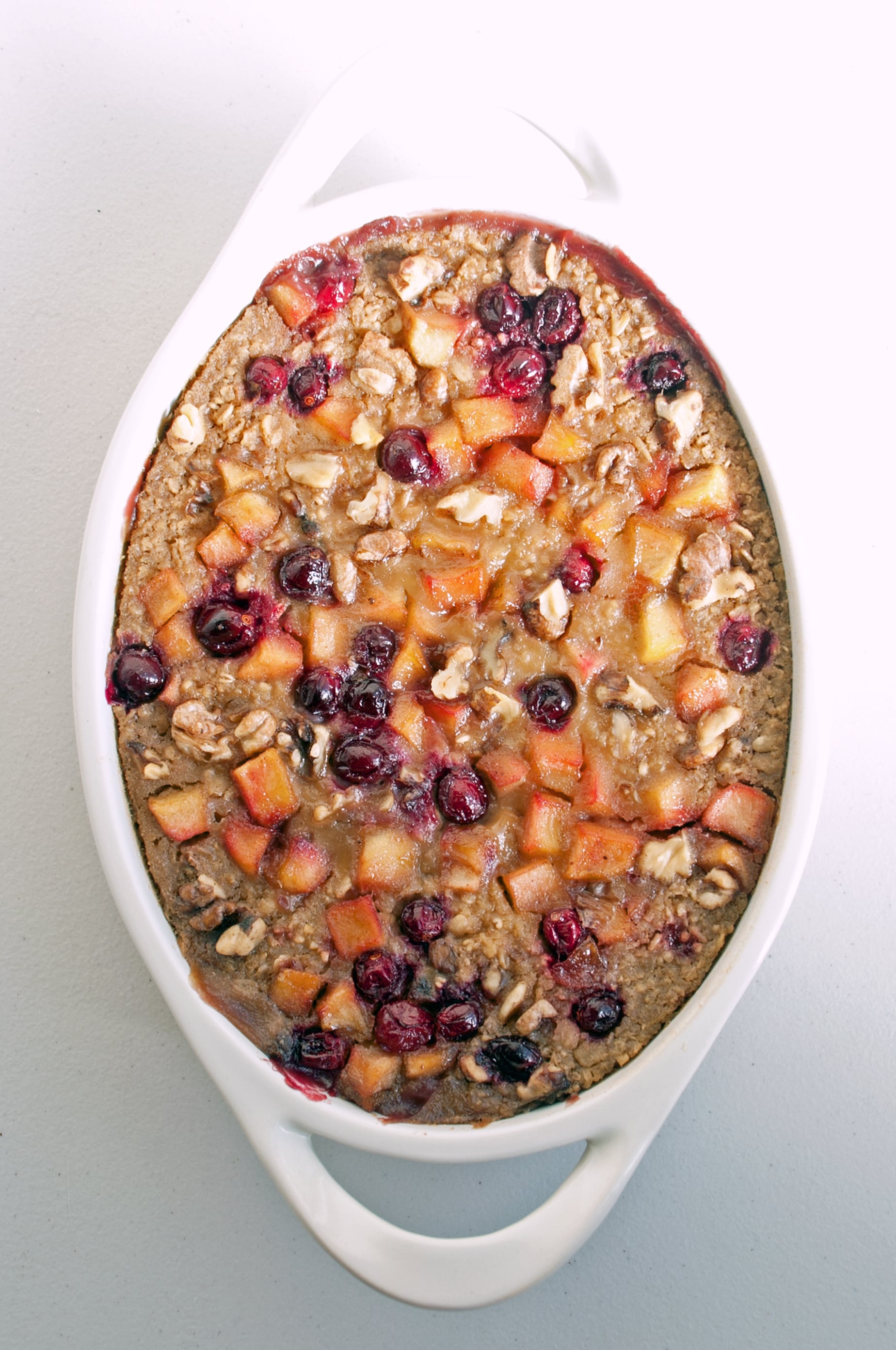 Getting to work on time is an ongoing struggle of mine, so I'm constantly on the lookout for ways to streamline my morning routine. Sometimes this means a quickly blitzed banana-almond smoothie, but most days I can't bear to part with my comfort food of choice, which puts me in a conundrum: how do I fit in the time to both simmer up and dig into a piping-hot bowl of oatmeal before I run out the door?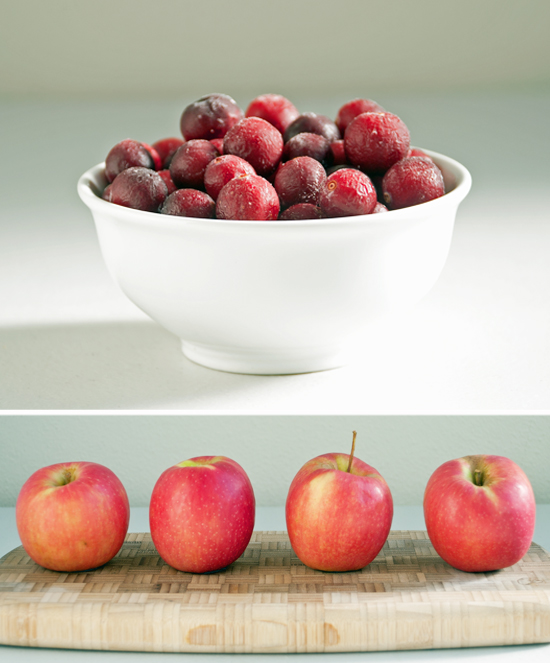 The solution quickly became apparent after my first taste of baked oatmeal. Don't get me wrong; it's not an exact analogue to a creamy bowl of traditional oaten porridge. It does, however, tick many of the same boxes: it's nearly infinitely adaptable, keeps tummy grumbles at bay for hours, and is, most importantly, delicious. Even better, it can be made ahead and doled out into a to-go container to enjoy at my desk cold, at room temperature, or piping hot, depending on my mood. All in all, a win!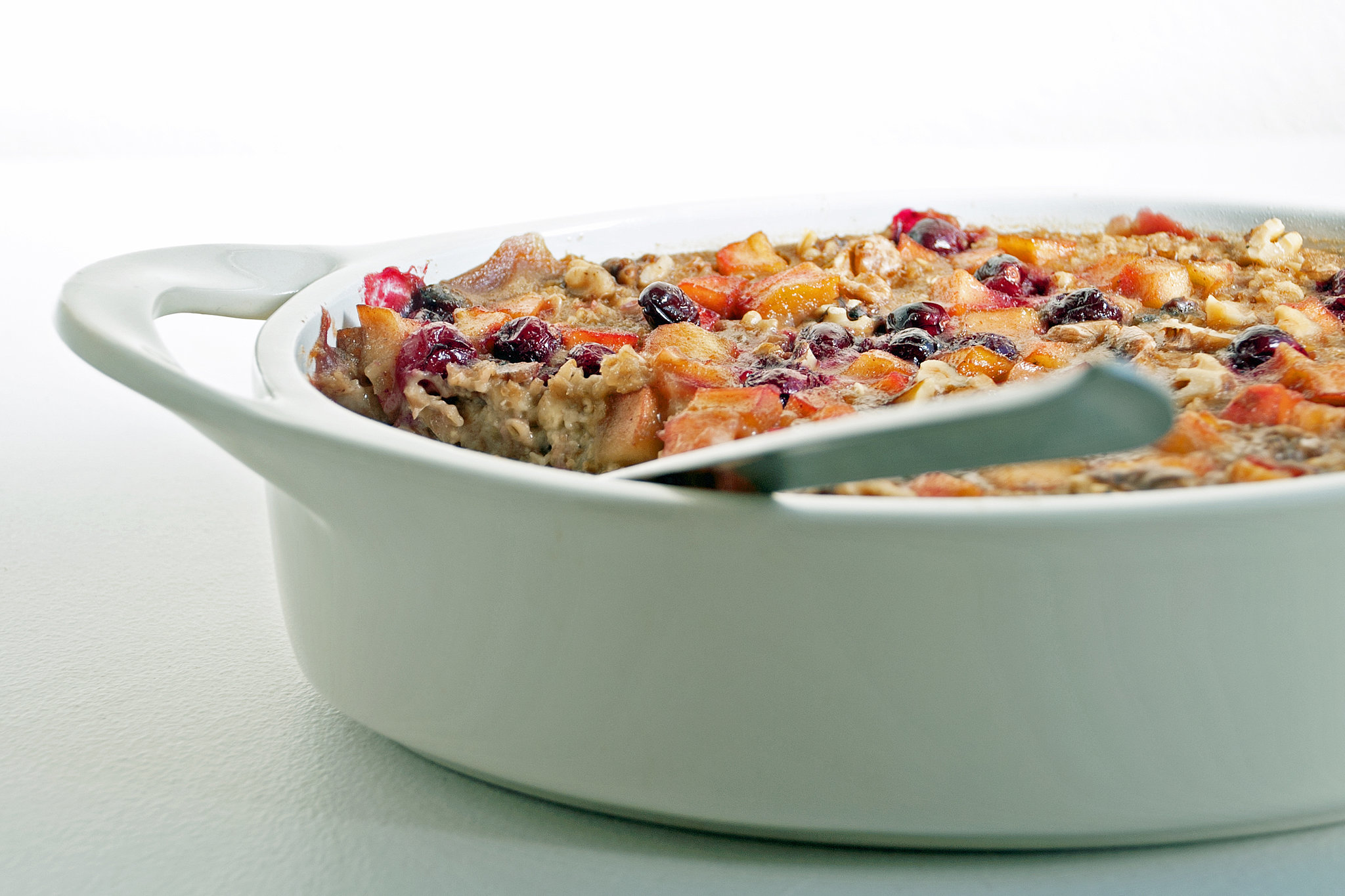 Notes
Use whatever sweet-tart apple you fancy most; I used pink lady apples. Feel free to substitute a 3:1 ratio of cinnamon to ground ginger in lieu of the La Boite Yemen N.10 spice blend.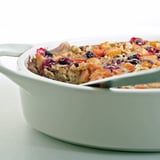 Ingredients
4 tablespoons unsalted butter, divided
3 large or 4 small apples, peeled and roughly chopped
2 teaspoons La Boite Yemen No.10, divided
8 tablespoons dark brown sugar, divided
1 cup fresh or frozen cranberries
1 cup steel-cut oats
4 cups hot water
3 cups old-fashioned oats
1-1/2 teaspoons kosher salt
1/8 teaspoon freshly grated nutmeg
1 cup toasted pecans or walnuts, chopped
1/2 cup milk
1/2 cup unsweetened applesauce
1/4 cup pure maple syrup
1 teaspoon vanilla extract (optional)
Directions
Preheat the oven to 350ºF; lightly grease a 2- to 3-quart casserole dish.
Melt 2 tablespoons butter in a large skillet over medium heat; add the chopped apples, 1/2 teaspoon of the La Boîte spice blend, 2 tablespoons brown sugar, and a large pinch of salt. Cook, stirring occasionally, for about 15 minutes, or until the apples have softened and begun to caramelize. Add the cranberries off the heat, stirring to coat with the spice-butter mixture (this will also help thaw frozen cranberries, if using them).
Meanwhile, add the steel-cut oats, water, and remaining 2 tablespoons butter to a large bowl, cover, and allow to stand for 20 minutes, or until the oats have softened slightly.
Add the old-fashioned oats, salt, remaining 1-1/2 teaspoons La Boîte spice blend, remaining 6 tablespoons brown sugar, nutmeg, and about half of the chopped nuts to the steel-cut oats, mix well to incorporate.
Whisk together the milk, applesauce, maple syrup, and vanilla, and then fold it into the oat mixture.
Add about 3/4 of the fruit to the casserole dish; spread it out into an even layer and top with the oat mixture. Top with the remaining fruit and the second half of the nuts, and bake uncovered for 35-40 minutes or until set in the center.
Allow to cool slightly and serve with a drizzle of milk or a dollop of plain yogurt, if desired.
Information
Category

Other, Breakfast/Brunch

Cuisine

North American

Yield

About 8 servings
Image Source: POPSUGAR Photography / Nicole Perry