Easy Apple Butter Recipe
Master This Essential Fall Pantry Staple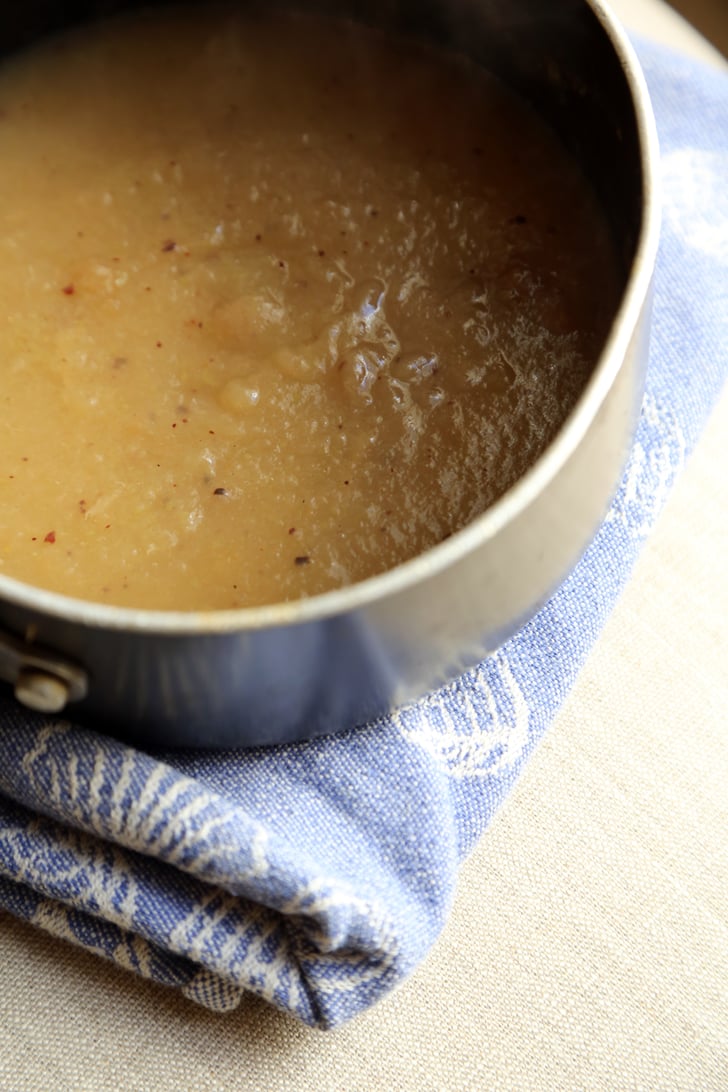 Slowly reducing and caramelizing applesauce creates the wondrous phenomenon known as apple butter. Tart, aromatic, and smooth, apple butter has a thick, spreadable consistency that's unlike the loose texture of applesauce. It's an obvious condiment for toast with butter on a Fall morning but also works well swirled into oatmeal or used as a filling in cake.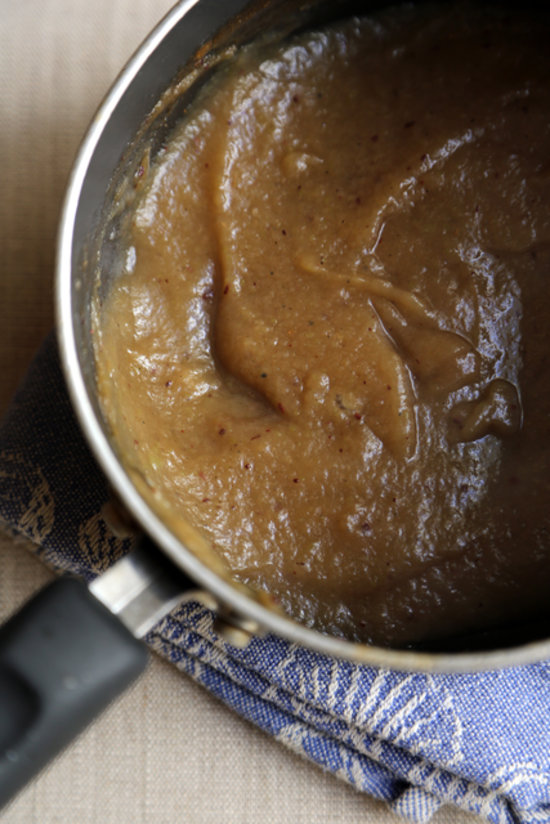 The applesauce slowly reduces and changes color and thickness as it cooks over the stove top. When the apple butter begins to look very dark and thick, pull that sucker off the stove and transfer it to a sterilized glass jar. Keep it refrigerated, and use within a week. Alternatively, multiply the recipe, process the jar (or jars) to store in the pantry, and enjoy it all season long.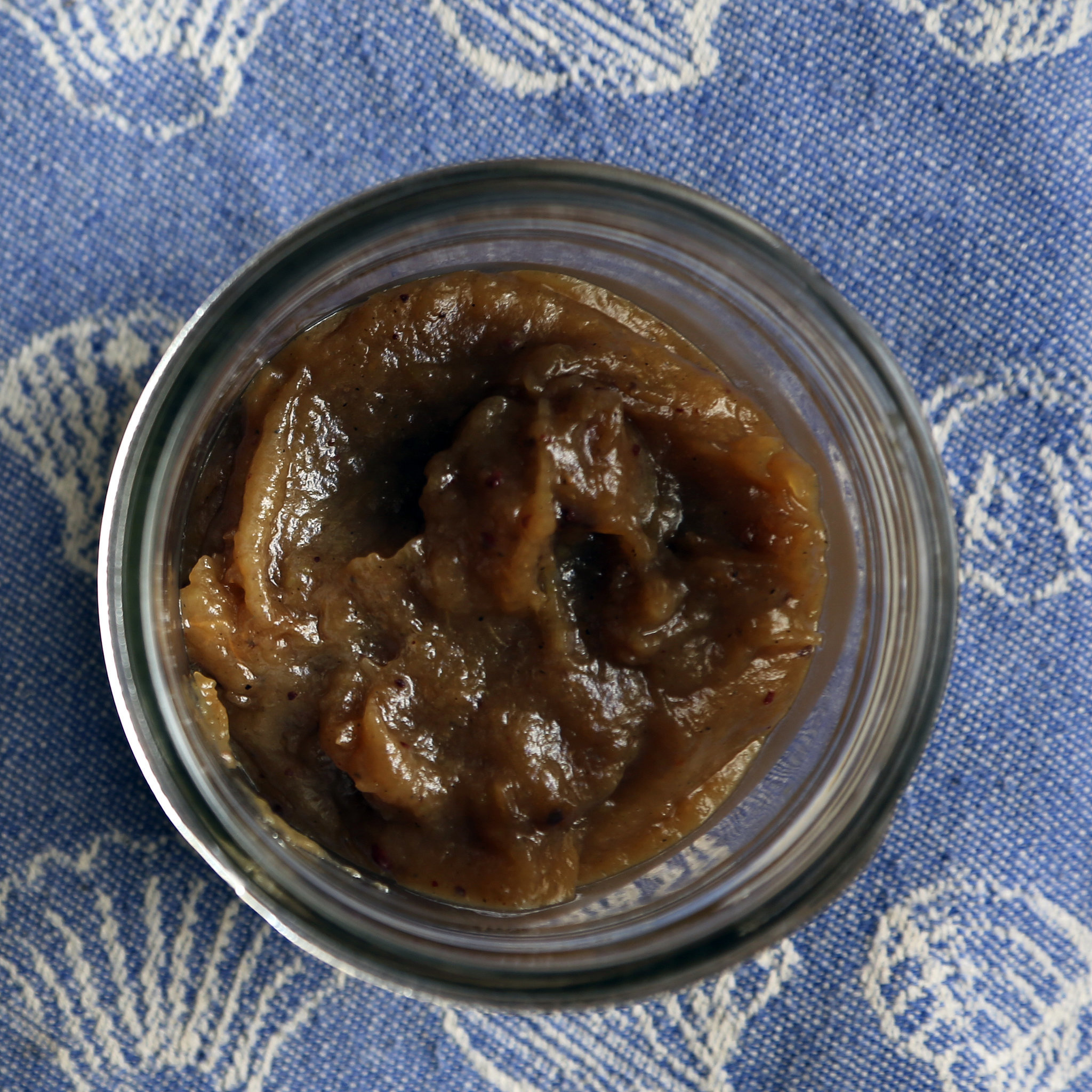 Get the basic (and adaptable) recipe.
Apple Butter
From POPSUGAR Food
Notes
This recipe can be made in a slow cooker, but it may take several hours to reduce down and turn dark brown. Keep the lid off, and keep your eye on it!
If you plan to double, triple, or even quadruple the recipe, the cooking time will lengthen, so prepare for a day of slow cooking.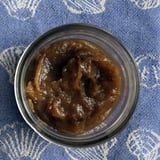 Ingredients
1 1/2 cups homemade or store-bought applesauce
1-2 cinnamon sticks (optional)
Sugar, to taste (optional)
Directions
In a small heavy-bottomed saucepan, add applesauce and cinnamon sticks, if using. Do not cover. Cook on the stove over low heat. For gas stoves, keep the heat low by using a heat diffuser.
Cook for 2 to 2 1/2 hours, stirring occasionally. Slow bubbles should pop occasionally, but the mixture should not be simmering. Apple butter is ready when it reduces to 1/3 of the original amount and appears dark brown and thick. Taste and adjust with sugar if necessary. Remove cinnamon sticks (if using). Transfer to a small, sterilized glass jar. Refrigerate for up to a week.
Information
Category

Condiments/Sauces, Jellies/Jams

Cuisine

North American

Yield

1/2 cup
Image Source: POPSUGAR Photography / Anna Monette Roberts