Easy Sweet Potatoes Recipe For Thanksgiving
Forgo the Marshmallows For Twice-Cooked Sweet Potatoes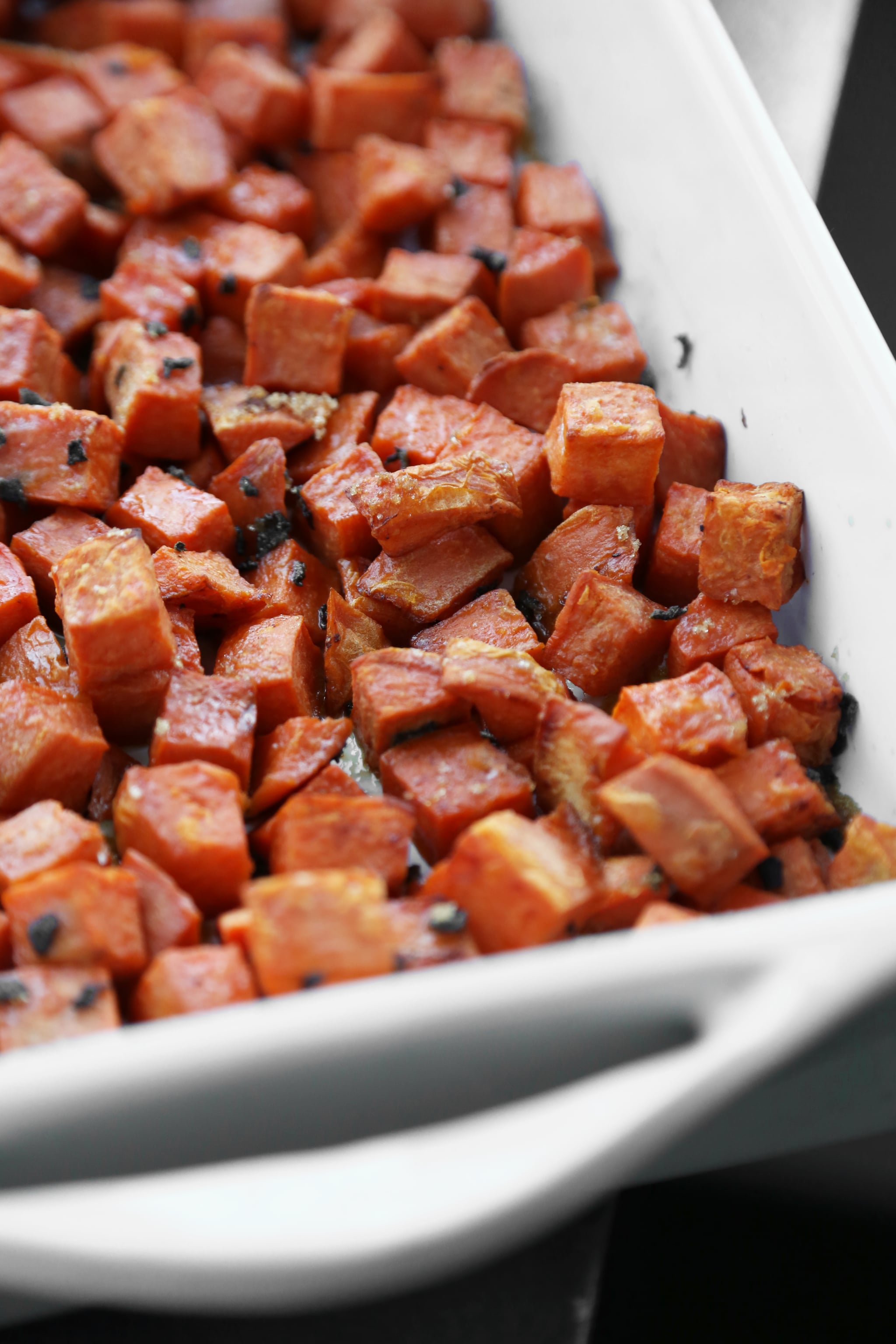 In my 26 years, I've only spent one Thanksgiving away from my family. I've only ever known Southern dishes and customs, so it was intriguing to experience a Southern Californian/Pennsylvanian-inspired spread for the first and only time in my life. The feast consisted of many unfamiliar dishes and traditions like white-bread stuffing instead of cornbread dressing, mac and cheese instead of veggie casseroles, and twice-cooked sweet potatoes instead of marshmallow-topped, mashed sweet potatoes.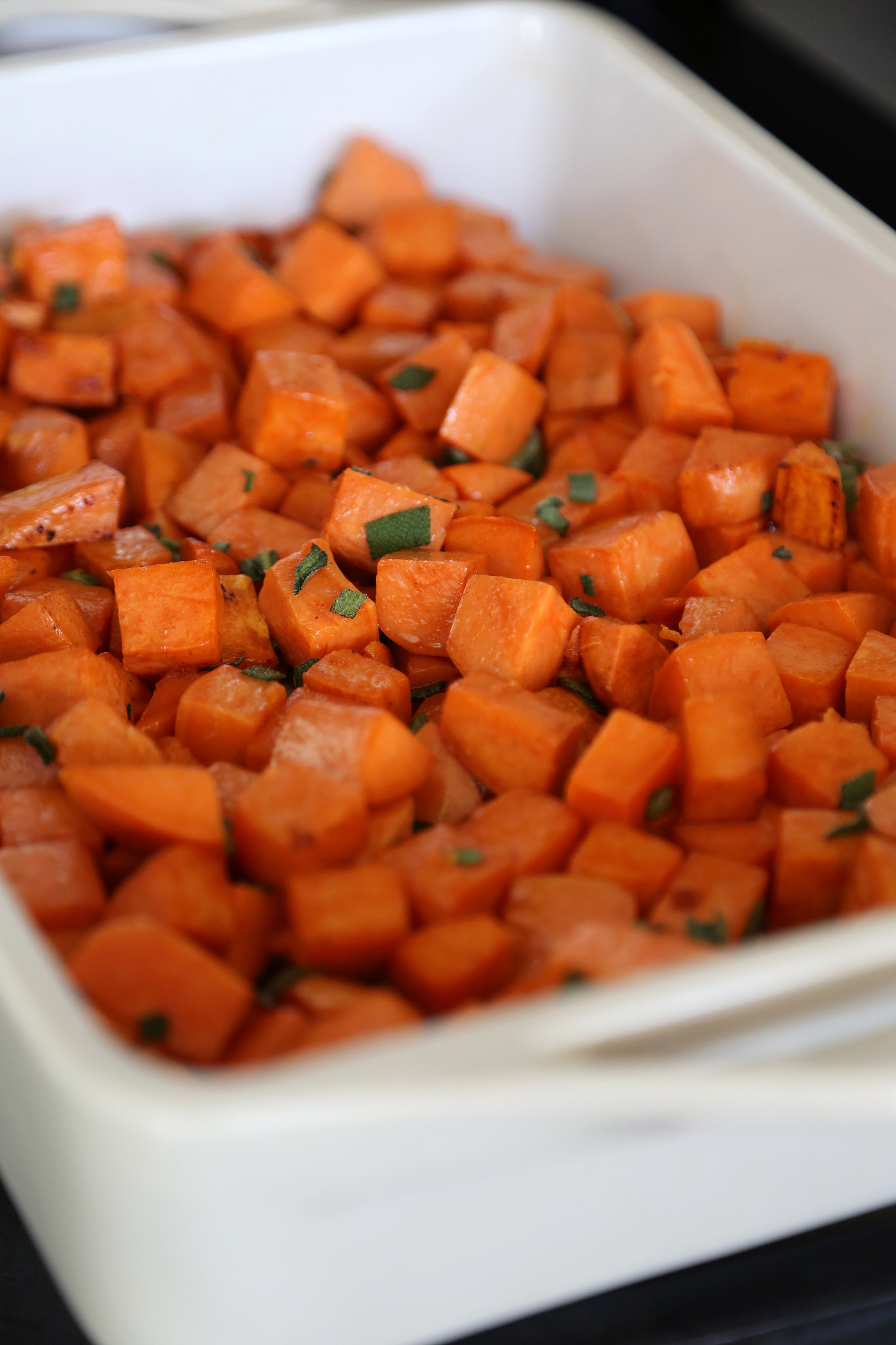 But here's the thing: my friend's mom safeguarded her family's sacred sweet potato recipe so vehemently that I wasn't allowed to watch her make the entire recipe from start to finish. I also had no idea what ingredients she actually used. The only step I saw was her mom frying the pieces in some type of fat (presumably butter), and the only other detail my friend willingly gave me is that the buttery potatoes receive a second roasting in the oven. Caramelized, sticky-sweet, and coated in cinnamon, those potatoes have lingered in my memory for years. Instead of attempting to re-create them, I've developed my own sweet potato recipe that cooks them in a similar fashion by frying and then roasting them.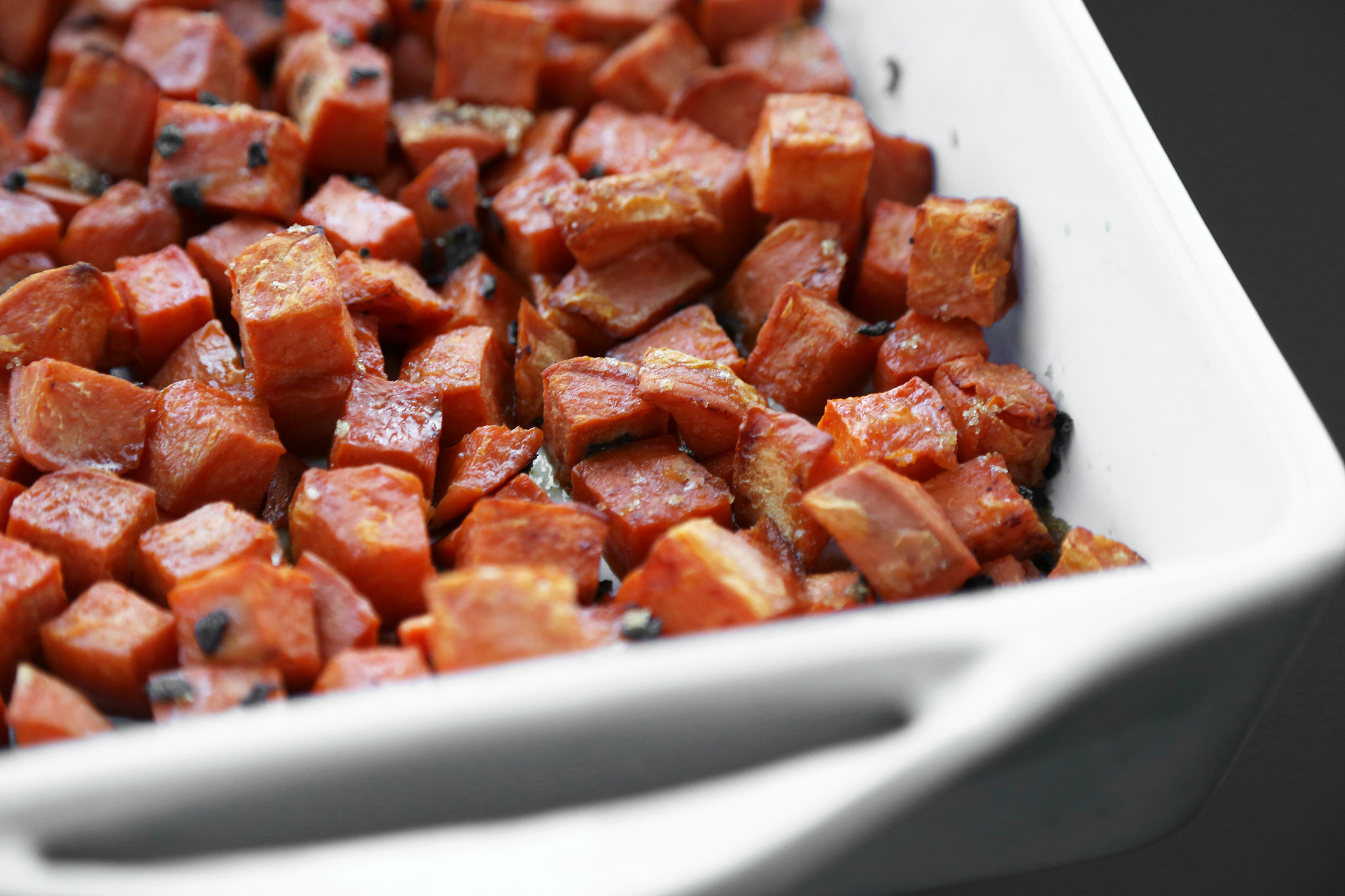 Frying the potatoes in butter softens them up as well as seasons them uniformly. The remaining butter is then browned and drizzled atop the potatoes, sage and brown sugar are sprinkled on the top, and the sweet tots are sent to the oven for a thorough roasting. Not too sweet, not too mushy, and seasoned just right, these potatoes might just become your family's supersecret sweet potato tradition.
Twice-Cooked Sweet Potatoes
From Anna Monette Roberts, POPSUGAR Food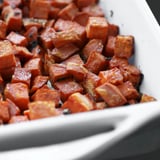 Ingredients
1 stick (1/2 cup) salted butter
3 sweet potatoes, peeled and cut into 1-inch cubes
5-6 sage leaves, chopped
2 tablespoons brown sugar
Salt, to taste
Directions
In a large, nonstick sauté pan, melt butter over medium-high heat. Add enough potatoes to cover the bottom of the pan, and cook for 6 minutes, stirring occasionally, until potatoes are softened and almost fork tender. Transfer them out of the pan and into a casserole dish. Repeat with remaining potatoes.
During last batch of frying, preheat the oven to 375°F. Once all the potatoes are removed from the pan, turn up the heat to brown the butter, scraping up any starchy bits from the bottom of the pan. When the butter smells nutty and is noticeably brown, turn off the heat and drizzle 1-2 tablespoons of brown butter over the potatoes. Reserve remaining brown butter for other Thanksgiving dishes (try it in mashed potatoes, dressing, or even green beans). Sprinkle sage leaves and brown sugar on top of potatoes.
Bake for about 40 minutes, or until sweet potatoes caramelize. Serve warm.
Information
Category

Side Dishes, Potato

Cuisine

North American

Yield

Serves 6
Image Source: POPSUGAR Photography / Anna Monette Roberts