Easy Vegetarian Burrito
Chipotle's Got Nothing on This Homemade Burrito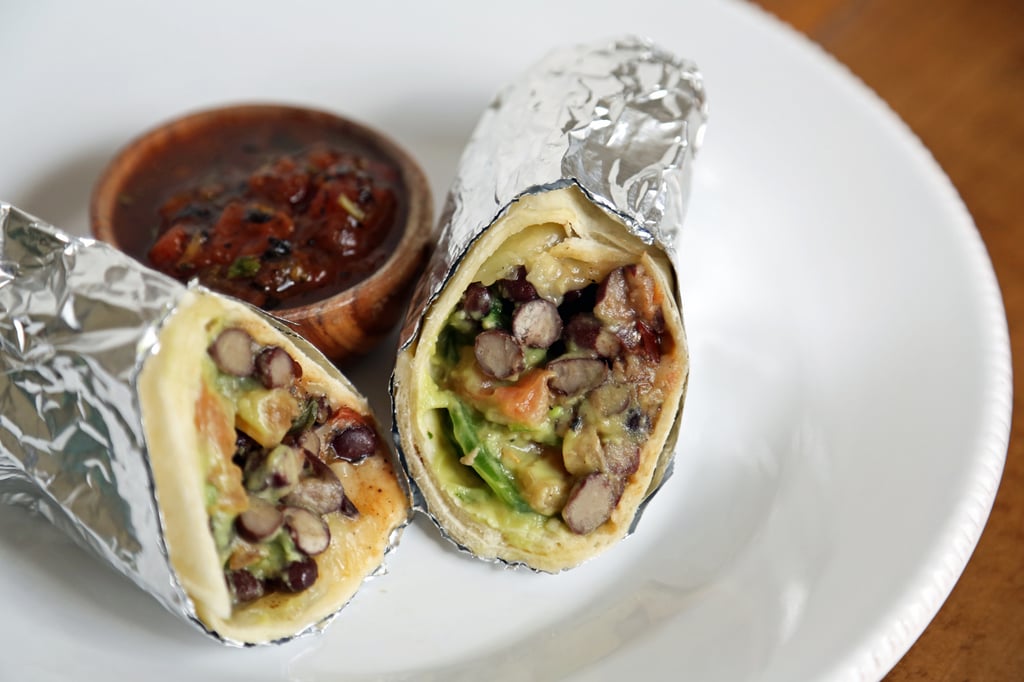 The beauty of the burrito is that it's customizable. You are allowed to stuff it with whatever you could possibly imagine (well, with whatever you have left in your fridge). This burrito recipe is intended to help you learn the basic construction, so you can go off and make use of all the random ingredients you have lurking in your kitchen.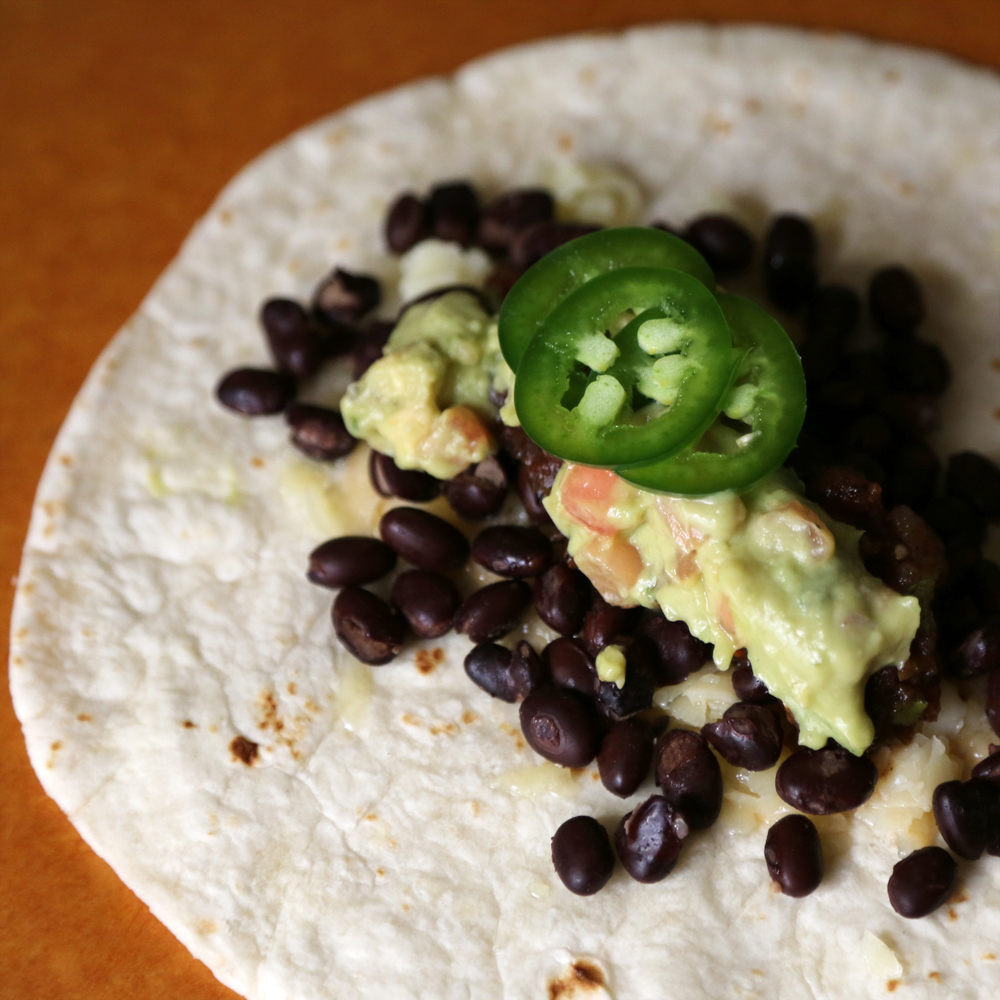 Here's the only rule: when using a standard 8-inch tortilla, fill it with about 3/4 cup of ingredients. Otherwise, if you overload the tortilla, you'll end up with a floppy soft taco, rather than a cylindrical burrito. If you're hungry, then plan to make more than one burrito!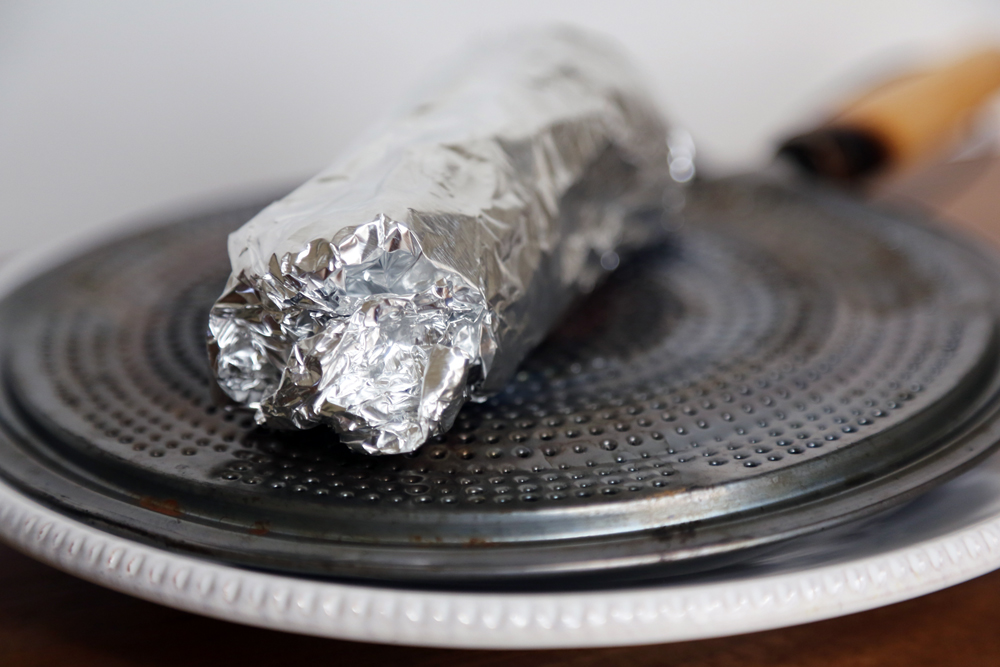 Despite it being homemade, a burrito, to me, doesn't feel like a burrito unless it's tightly wrapped in foil. Here are the benefits: the burrito retains heat for longer, the tortilla stays soft, and the whole thing stays intact. Eating is a breeze as you peel the foil down with each bite. Here's another tip: use a heat diffuser to reheat the burrito once it's constructed and wrapped in foil, since you can't microwave the foil, and warming in the oven takes too long. The stovetop is the quickest way to zap some heat into your burrito before you dig in.
The Anything-Goes Burrito
From Anna Monette Roberts, POPSUGAR Food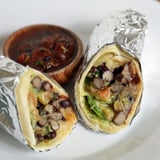 Ingredients
1 8-inch flour tortilla
1/4 cup sharp white cheddar cheese, shredded
1/4 cup black beans, drained, and heated
2 tablespoons guacamole
1 tablespoon salsa, like tomatillo salsa, as pictured
1 jalapeño, sliced thin
Optional ingredients (not pictured)
Leftover rice
Leftover protein, sprinkled with taco seasoning
Fried egg
Sour cream
Sautéed onion and bell peppers
Roasted corn
Cabbage
Iceberg lettuce
Directions
In a large sauté pan (or on a heat diffuser), heat a tortilla on high heat for 30 seconds on each side. Transfer tortilla to a large cutting board. Add cheese to center of the burrito, leaving at least a one-inch border on each side of the tortilla; add beans, guacamole, salsa, and jalapeño.
Fold top of burrito down toward you. Fold in sides of burrito, toward the center. Finally, wrap burrito tightly around itself.
Using a large, square piece of foil, place burrito on the edge of the foil closest to you. Roll burrito and foil away from you, until burrito is completely covered. Pinch sides of the foil, and twist them into burrito to seal shut. Serve immediately.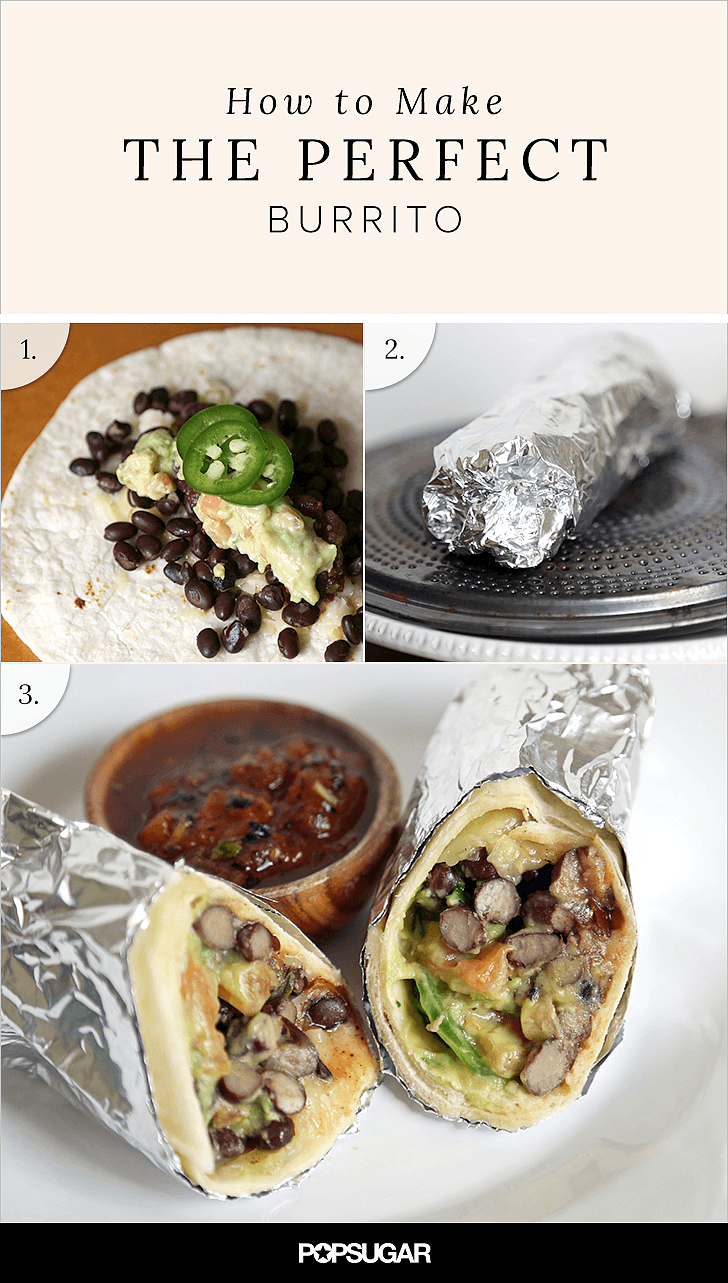 Information
Category

Main Dishes, Beans

Cuisine

Mexican

Yield

Makes 1 burrito
Image Source: POPSUGAR Photography / Anna Monette Roberts