French Omelet
One French Omelet, S'il Vous Plait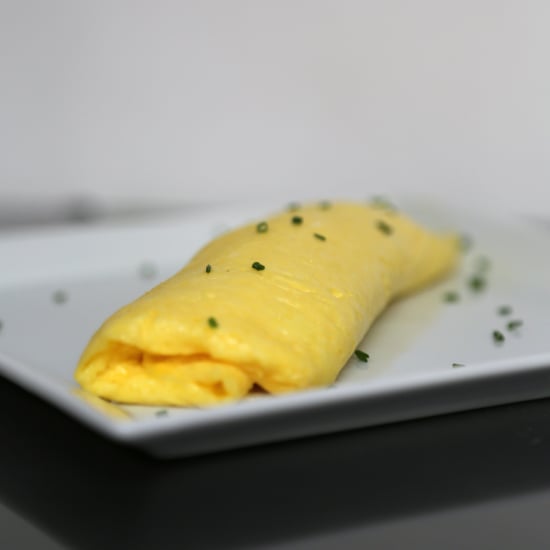 Prepping a French omelet isn't beyond the average scrambler, but it may take a few tries before you're able to plate a colorless creation. That's right; unlike an American omelet, the French omelet is most distinguished by its smooth, yellow exterior, devoid of any scorch marks from the pan.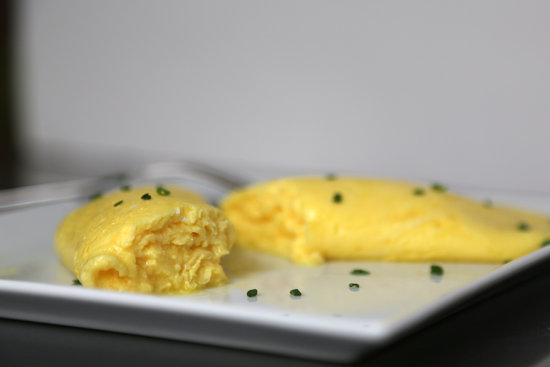 In order to achieve this, you have to get both hands moving. One will constantly shake the pan while the other hand whisks the eggs in the pan. This method helps the eggs cook and coagulate uniformly. Just as the eggs start to set on the bottom of the pan, the omelet is folded and flipped onto a plate, despite the underdone center.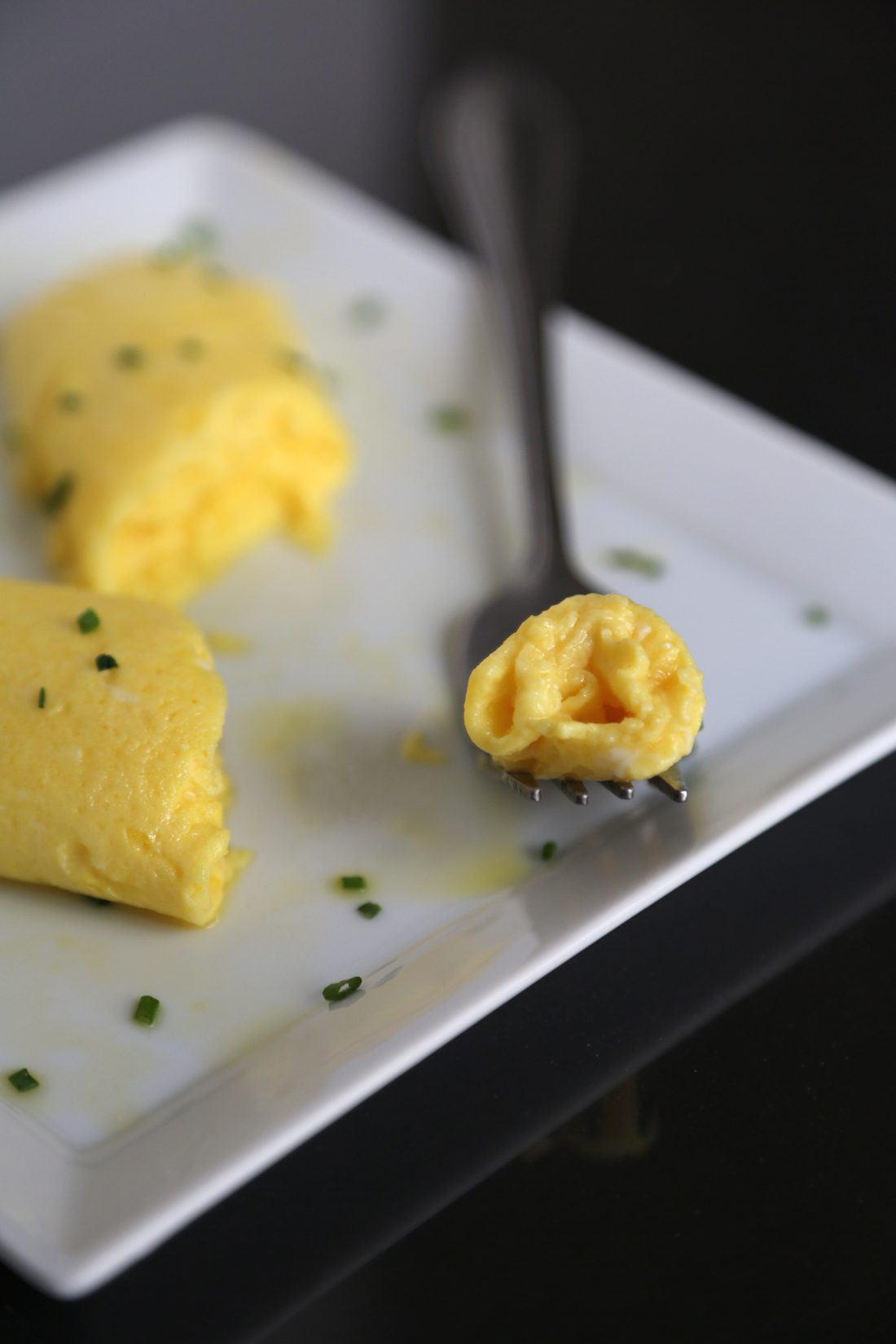 The exterior of the French omelet is as fluffy and soft as scrambled eggs, but cutting open the center will reveal an oozy custard, which is highly coveted. If you're afraid of a runny texture, have no fear! By constantly whisking the eggs as you cook them, there's no chance of them tasting slimy. To me, the texture resembles crème brûlée, which is pure heaven. After learning this method, I never want to eat my omelets any other way. Try the recipe for yourself.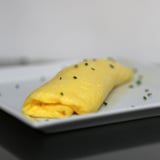 Ingredients
2 eggs, at room temperature
Salt and pepper
1 tablespoon clarified butter
Pinch of chopped chives, for garnish (optional)
Directions
In a small bowl, beat eggs with fork until well combined but not frothy. Season with salt and pepper.
Preheat a nonstick skillet or omelet pan over medium heat. When pan is hot, add clarified butter, swirling it around to coat entire pan. When butter begins to sizzle, add eggs.
Quickly shake pan back and forth with one hand to keep eggs from sticking to pan. Simultaneously, use a fork to whisk eggs in a circular motion, careful not to scrape the pan. When eggs begin to coagulate on bottom of pan and resemble moist scrambled eggs, stop shaking and tilt pan down, letting omelet slide to pan's edge. Use a fork to fold one side of omelet (closest to handle) over center. Fold other side over center. Tilt omelet off of pan and carefully onto a plate, so its folded sides are hidden. Garnish with chives if desired.
Information
Category

Eggs, Breakfast/Brunch

Cuisine

French

Yield

Makes 1 omelet
Image Source: POPSUGAR Photography / Anna Monette Roberts