Green Eggs and Ham Recipe
Green Eggs and Ham For Adults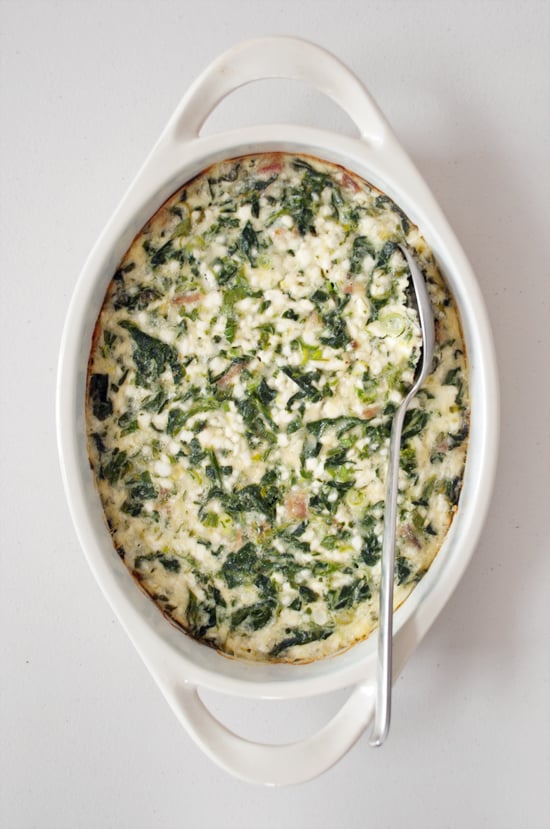 Like many children, much of my early exposure to the written word — and, at least in my case, inspiration to become a writer — came from a quirky lyrical genius: Theodor Geisel (also known as Dr. Seuss). Now, this childhood legend may not seem immediately connected to culinary pursuits, but I've always been fascinated with the idea of translating an iconic, and admittedly quite fanciful, dish of his to the table. This brings us to today's recipe: a fun take on green eggs and ham.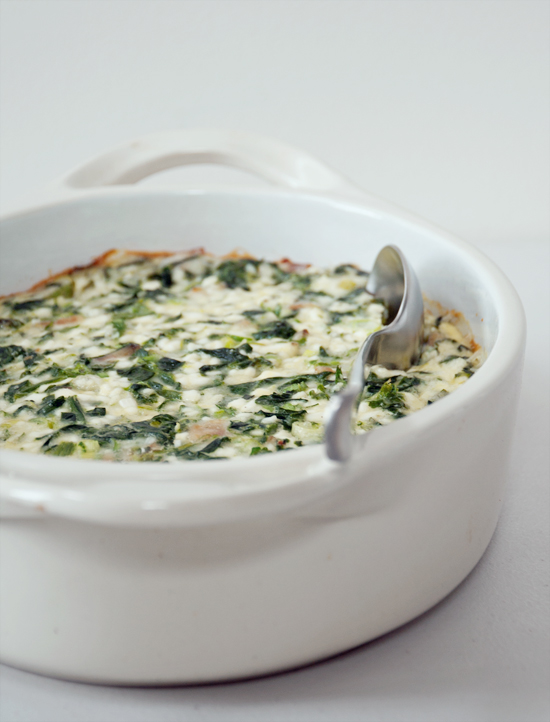 As I pondered how to tackle this slightly goofy task, potential variations aplenty came up: scrambled eggs with greens and prosciutto, or even pesto-drizzled eggs baked in ham cups. But I eventually settled on an option that was tucked away in my recipe binder all along: a spinach, egg, and cheese breakfast casserole that's easily transformed into green eggs and ham with the salty-smoky addition of crumbled bacon. It may not match up visually to Seuss's version, but its comforting flavor and ability to be reheated more than make up for it. My inner child is satisfied indeed.
Spinach, Egg, and Bacon Breakfast Casserole
Adapted from Bon Appétit
Notes
Substitute chopped ham for the bacon if it irks you that bacon, strictly speaking, isn't ham.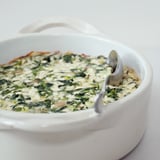 Ingredients
4 large eggs
A scant 3/4 teaspoon kosher salt
1/2 teaspoon freshly cracked black pepper
1 10-ounce package frozen chopped spinach, thawed, squeezed dry
1 16-ounce container cottage cheese
1 bunch scallions, thinly sliced
1 cup (3 ounces) sharp cheddar cheese, grated
1/4 cup all-purpose flour
3-4 strips (about 4 1/2 ounces) thickly cut bacon, cooked and roughly chopped
3 tablespoons chopped fresh parsley
Directions
Preheat the oven to 350°F. Grease an 8-inch-square (or equivalent volume) baking dish.
In a large mixing bowl, beat the eggs, salt, and pepper until no streaks of yolk remain. Mix in the remaining ingredients until evenly distributed. Transfer the egg, cheese, and spinach mixture to the prepared baking dish.
Bake the casserole until the center is firm and the top is golden, about 45 minutes. Serve hot or at room temperature.
Information
Category

Eggs, Breakfast/Brunch

Cuisine

North American

Yield

4-6 servings