Gruyere Cheese Straws
Do the Twist With Herbed Cheese Straws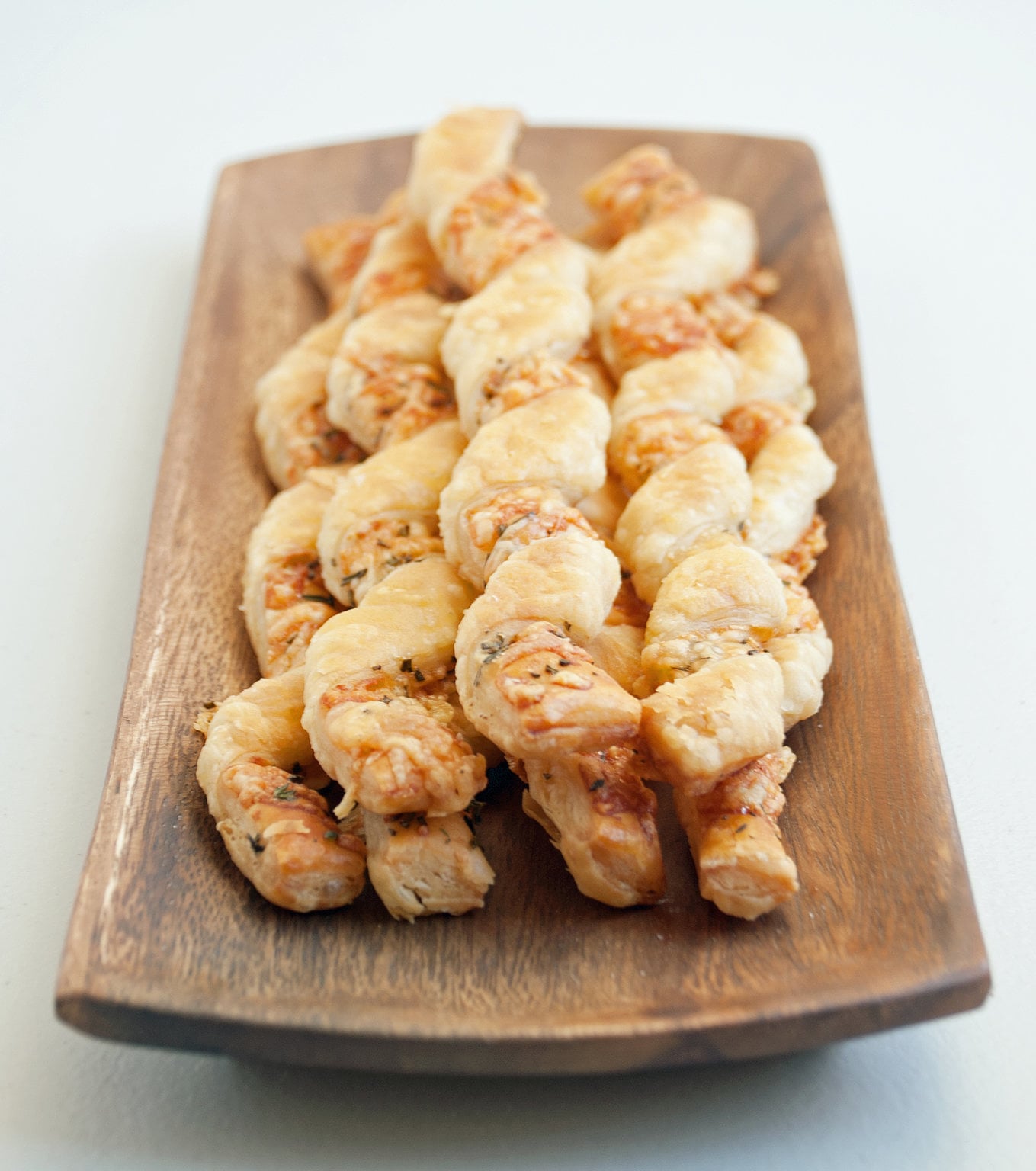 I try to avoid overarching statements, but I'm confident that if you make these easy yet impressive cheese straws for your next soirée, you will fall hard for store-bought puff pastry. That is, if you're not already on best-friend terms with the genius ingredient. These gloriously flaky cheese straws might seem complex to construct, but really, it's just the butter-filled layers of puff pastry and a kiss of heat from the oven at work.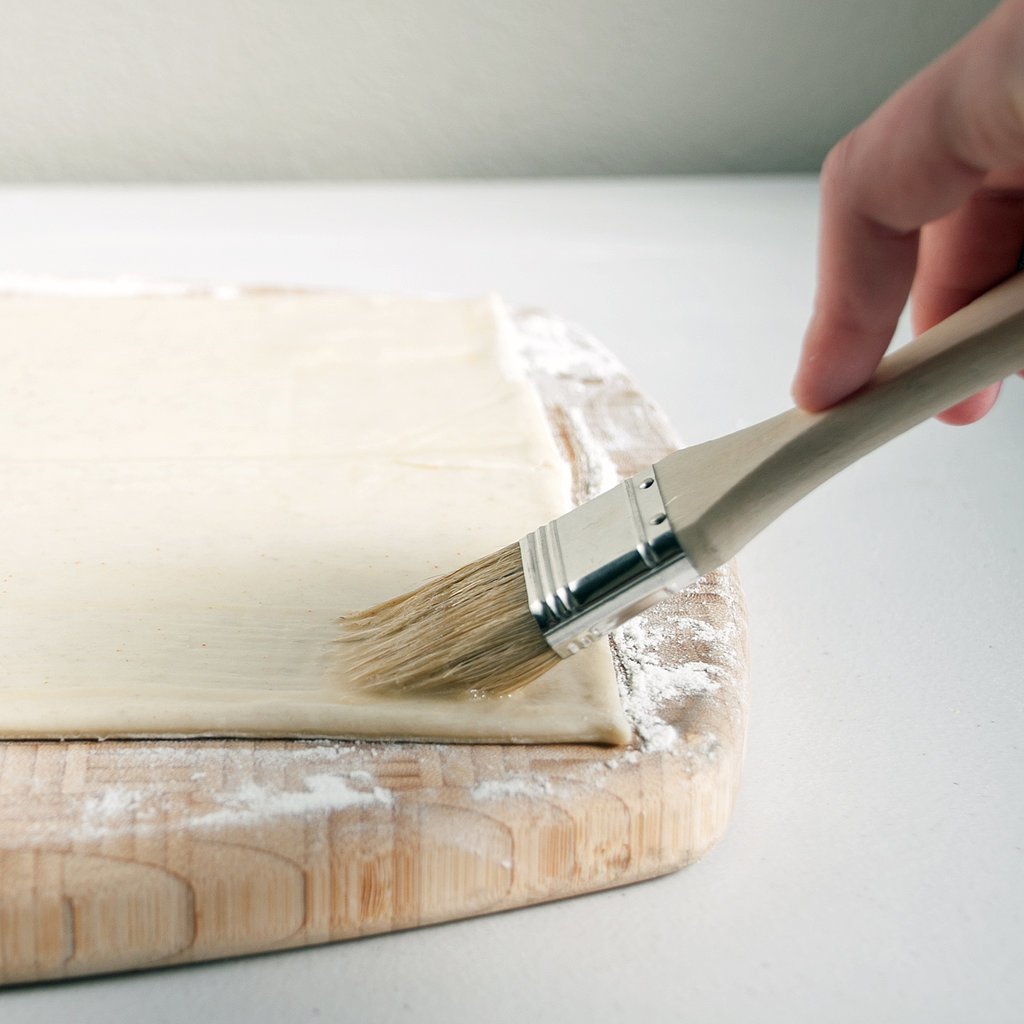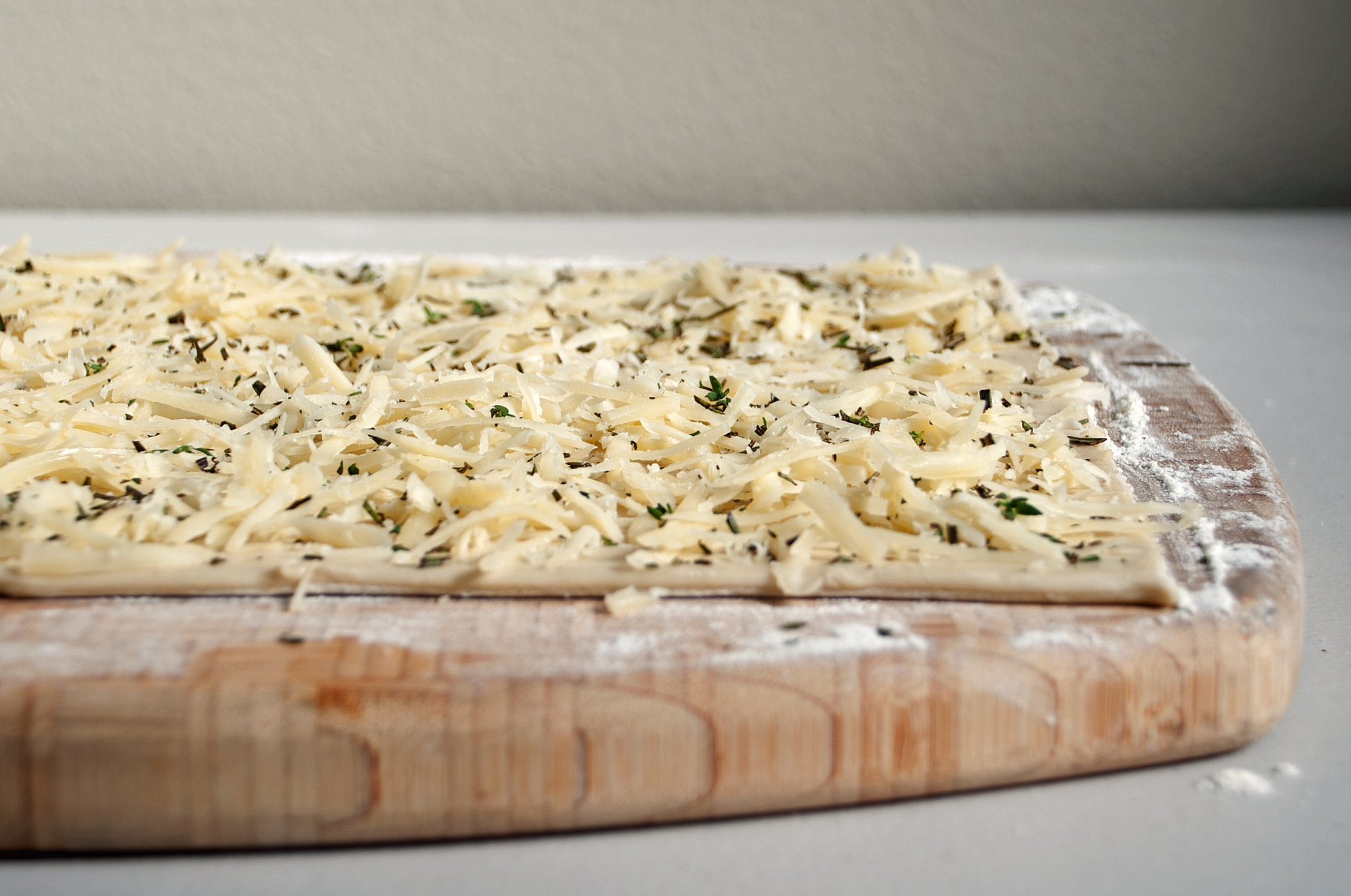 Little more than a brush of egg wash, a sprinkling of cheese and herbs, and a few deft (but easy) twirls of the puff pastry strips are required, all in all making for a very low effort-to-reward ratio. So what are you waiting for? Bake a handful of these treats, and your friends will be begging for the recipe!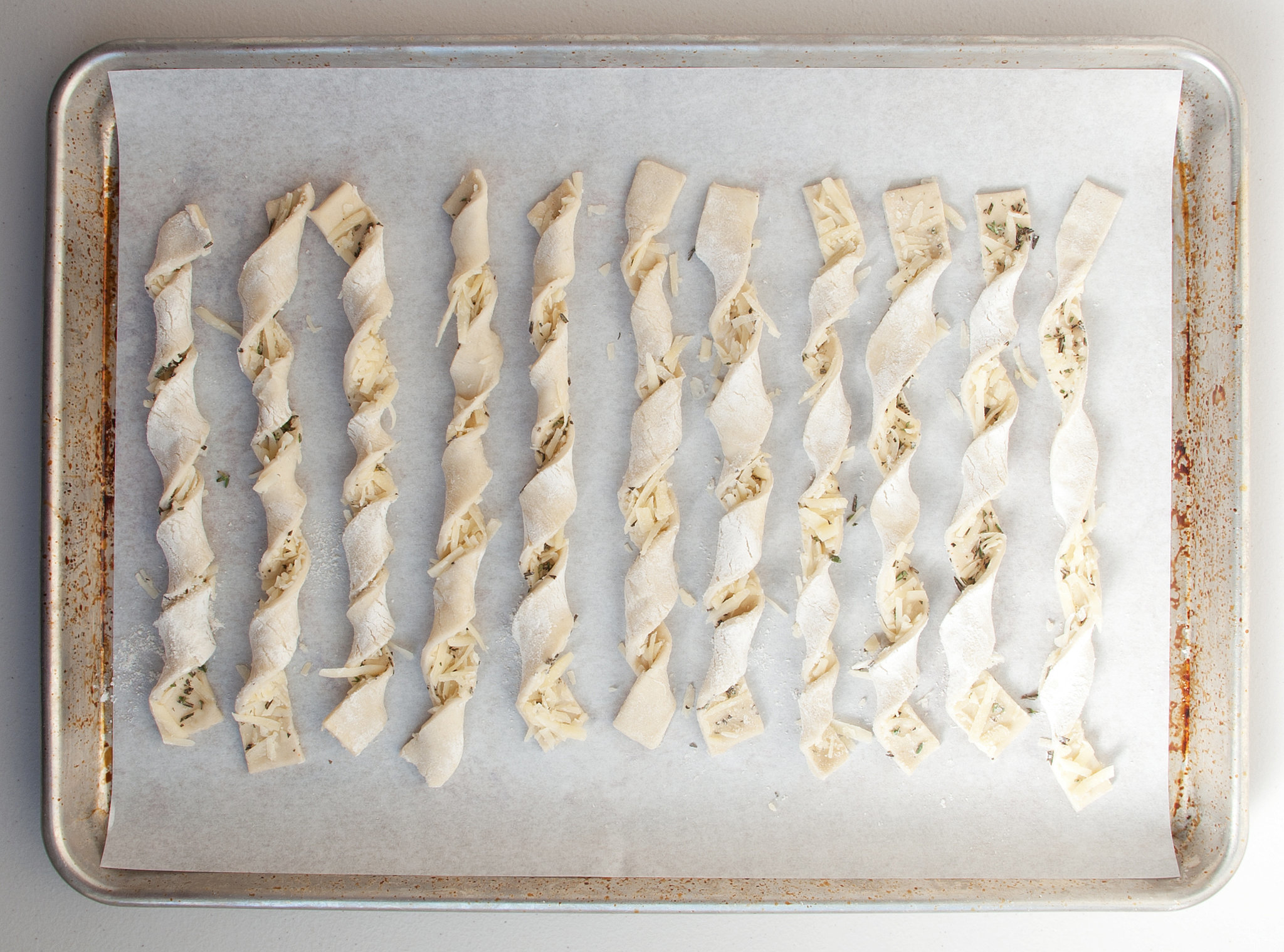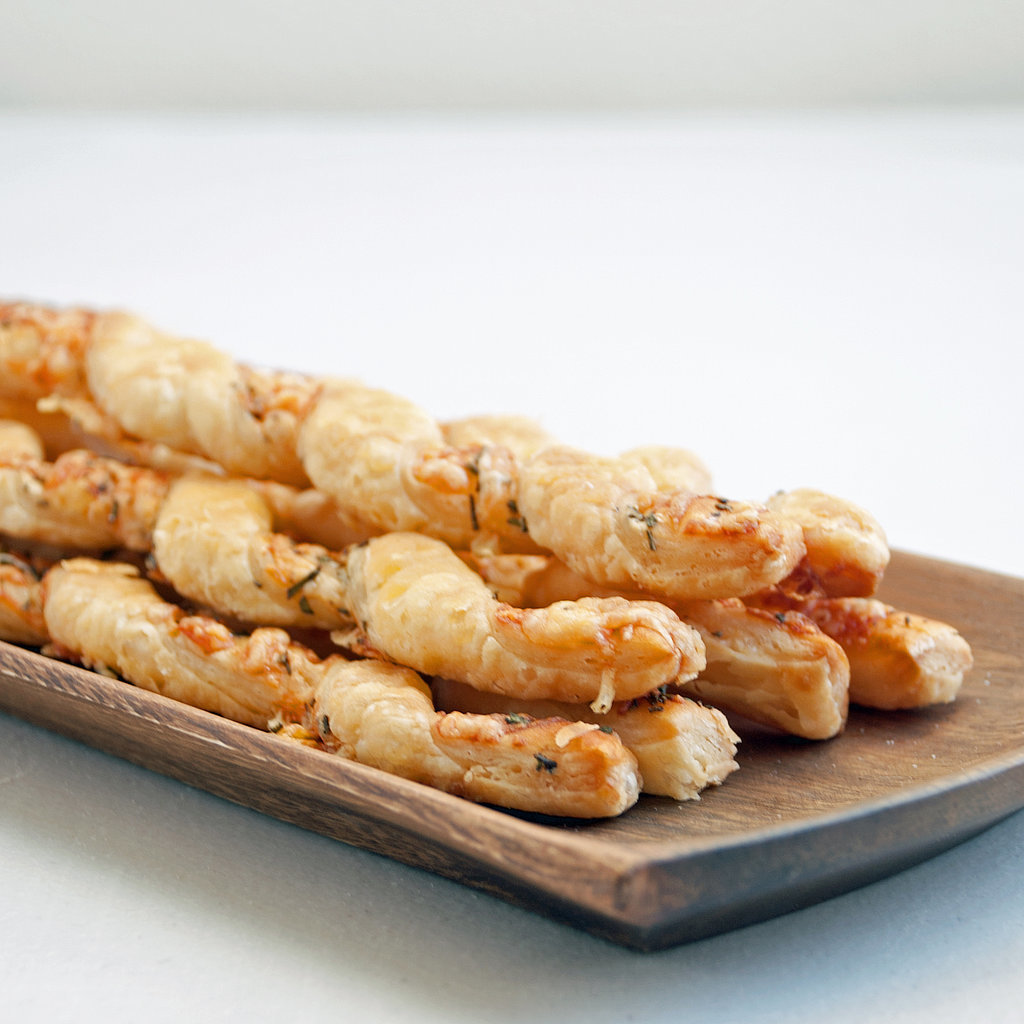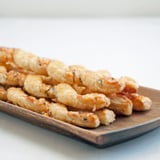 Ingredients
1 sheet (14 ounces) frozen puff pastry, defrosted overnight in the refrigerator
Flour, for dusting
1 large egg
1 tablespoon water
Pinch cayenne pepper
1/2 teaspoon dry mustard powder
1 cup (3-1/2 ounces) grated gruyère cheese
2 teaspoons minced thyme
2 teaspoons minced rosemary
1/2 teaspoon kosher salt
Directions
Preheat the oven to 375ºF. Line two half-sheet pans with parchment paper or a silpat.
Roll the puff pastry out into a 10- to 12-inch rectangle on a large cutting board that's dusted with flour. (Make sure to dust the top of the puff pastry and the rolling pin with flour before rolling, as well.)
In a small bowl, whisk together the egg, water, cayenne, and mustard until smooth.
Brush the puff pastry with the spiced egg wash.
Sprinkle an even layer of gruyère, minced herbs, and salt over the puff pastry.
Gently press the toppings into the puff pastry by applying firm pressure with the rolling pin.
Slice the puff pastry crosswise into 1/2-inch-wide strips using a pizza cutter or floured chef's knife.
Twist each strip end-to-end into a coil and transfer to the parchment-lined half-sheet pans, leaving about a 1/2-inch space between each cheese straw.
Bake for 10-15 minutes, or until the straws have puffed and turned light golden brown. Flip the straws over, and bake for another 3-5 minutes, or until deep golden brown.
Serve warm, or briefly reheat in a 350ºF oven before serving.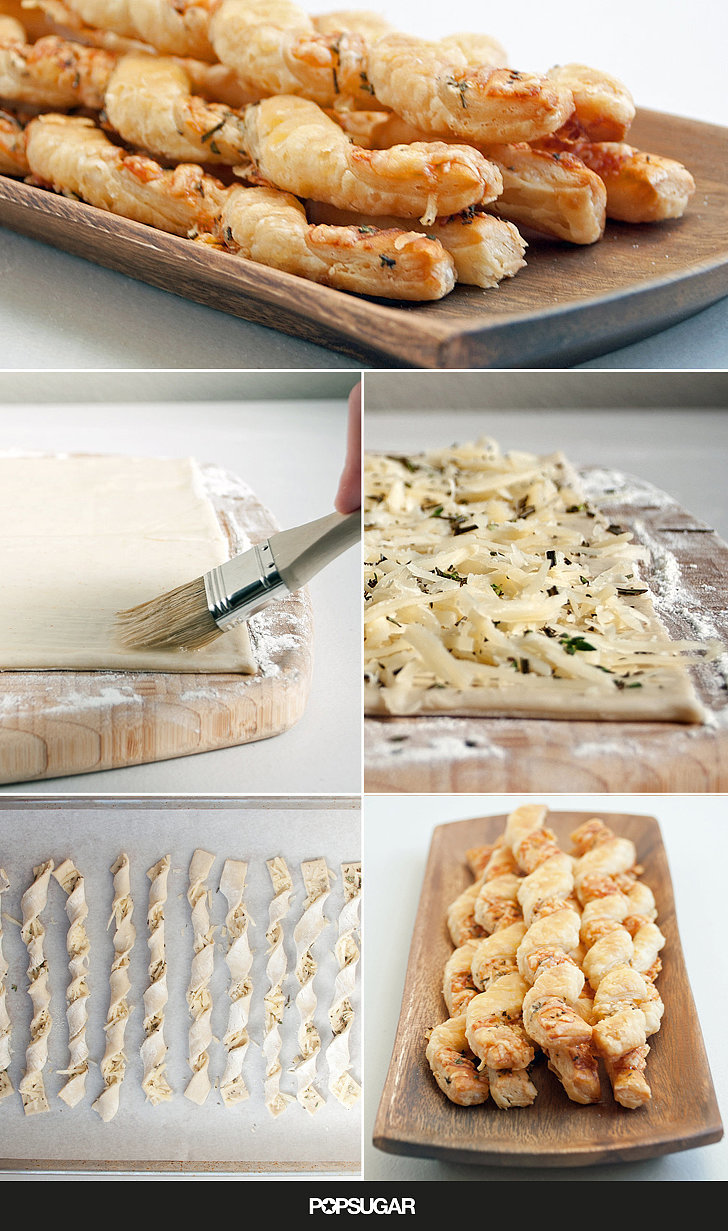 Information
Category

Appetizers, Puff Pastry

Cuisine

North American

Yield

Makes 16-20 cheese straws
Image Source: POPSUGAR Photography / Nicole Perry