Honey Whipped Cream
This Homemade Honey Whipped Cream Only Requires 3 Ingredients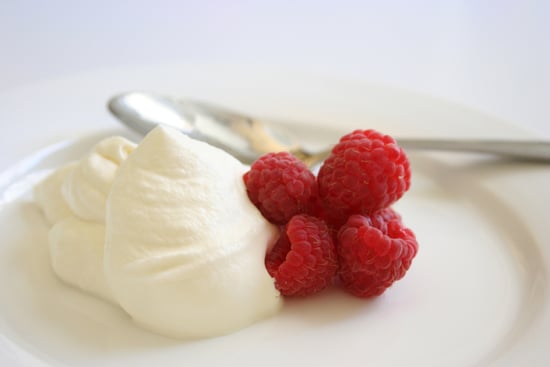 Whipped cream is one of those basics that you probably buy at the store, but trust me that the homemade stuff is worlds better. Sure, making your own whipped cream requires a little bit of patience and a watchful eye, but with some practice, you'll be whipping together billowing dollops of the delicious stuff in no time.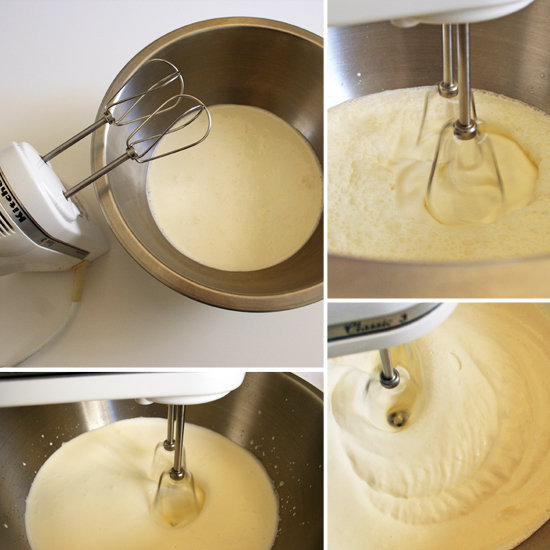 Some use a stand mixer, but because whipped cream is so time sensitive, I prefer a hand mixer. It forces me to keep an eye on my stopwatch and the foamy alchemy taking place in the bowl. When the whisks start to leave tread marks behind in the cream, that's a sign that the whipped cream's less than a few minutes away from being done.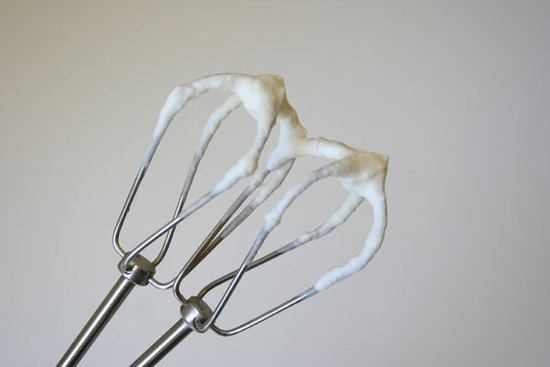 Rather than calling for powdered sugar, this particular whipped cream is sweetened with honey, which imparts a floral aroma and flavor. Try mixing your own batch; whipped cream is simple, sweet, and always appreciated.
Honey Whipped Cream
From Anna Monette Roberts, POPSUGAR Food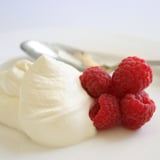 Ingredients
1 pint heavy whipping cream
2 tablespoons honey, or more to taste
1 teaspoon vanilla extract
Directions
Pour heavy cream into a large metal bowl, and beat with an electric mixer on low for 5 minutes. Gradually increase the speed to medium, beating for another 5-7 minutes, or until whipped cream has formed soft peaks. Add honey and vanilla, and beat until firm peaks form. Be careful not to over-mix, or else the whipped cream will appear clumpy and too thick.
Serve whipped cream with fresh fruit, and store in an airtight container for 2-3 days. If cream begins to wilt, simply return it to the mixer, and beat it until stiff peaks form again.
Makes 4 cups.
Notes:
Keep the metal bowl cold, which will help to whip the cream faster. I pop mine in the freezer for about 5 minutes before I begin the recipe.
The time it takes to whip the cream will depend on your hand or stand mixer. Look for the tread marks left in the cream. Test the peaks by turning off the mixer and lifting the whisks. If there are no peaks on the cream, continue mixing. If the peaks of the cream wilt downward, you have a soft peak, and it's time to add the honey and vanilla. If the peaks stick up straight, you have a firm peak, and the whipped cream is done.
Softer whipped cream is great for dolloping on pies or with fruit. If you accidentally end up with firmer whipped cream, do not despair! Piping whipped cream is easier when it's firmer. Experiment with a star tip for a more interesting shape.
Information
Category

Desserts, Whipped Cream

Cuisine

North American
Image Source: POPSUGAR Photography / Anna Monette Roberts