Source: POPSUGAR Photography / Nicole Perry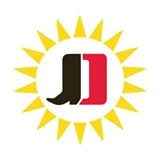 If you're looking to spice up your breakfast routine, we've partnered with Jimmy Dean Delights to bring you meal ideas that are anything but boring.
Tired of rushing through your usual breakfast of cereal or toast before running out the door? Or maybe you skip breakfast altogether? Whatever the case, it's time to change things up. After all, a new year calls for a new outlook, and there's no better place to start than with the most important meal of the day. Beginning your morning with a nutritious and delicious meal will not only give you fuel for the day ahead, but it will also help you keep those fitness goals in check as well. So whether you love a savory egg and cheese sandwich or sweet pancakes, we've got five fresh takes on your usual breakfast staple (that's one for every weekday!) that will leave you feeling energized and ready to tackle anything. It's time to think outside the cereal box.