How Chefs Roast Potatoes
This Is How All Your Favorite Chefs Roast Potatoes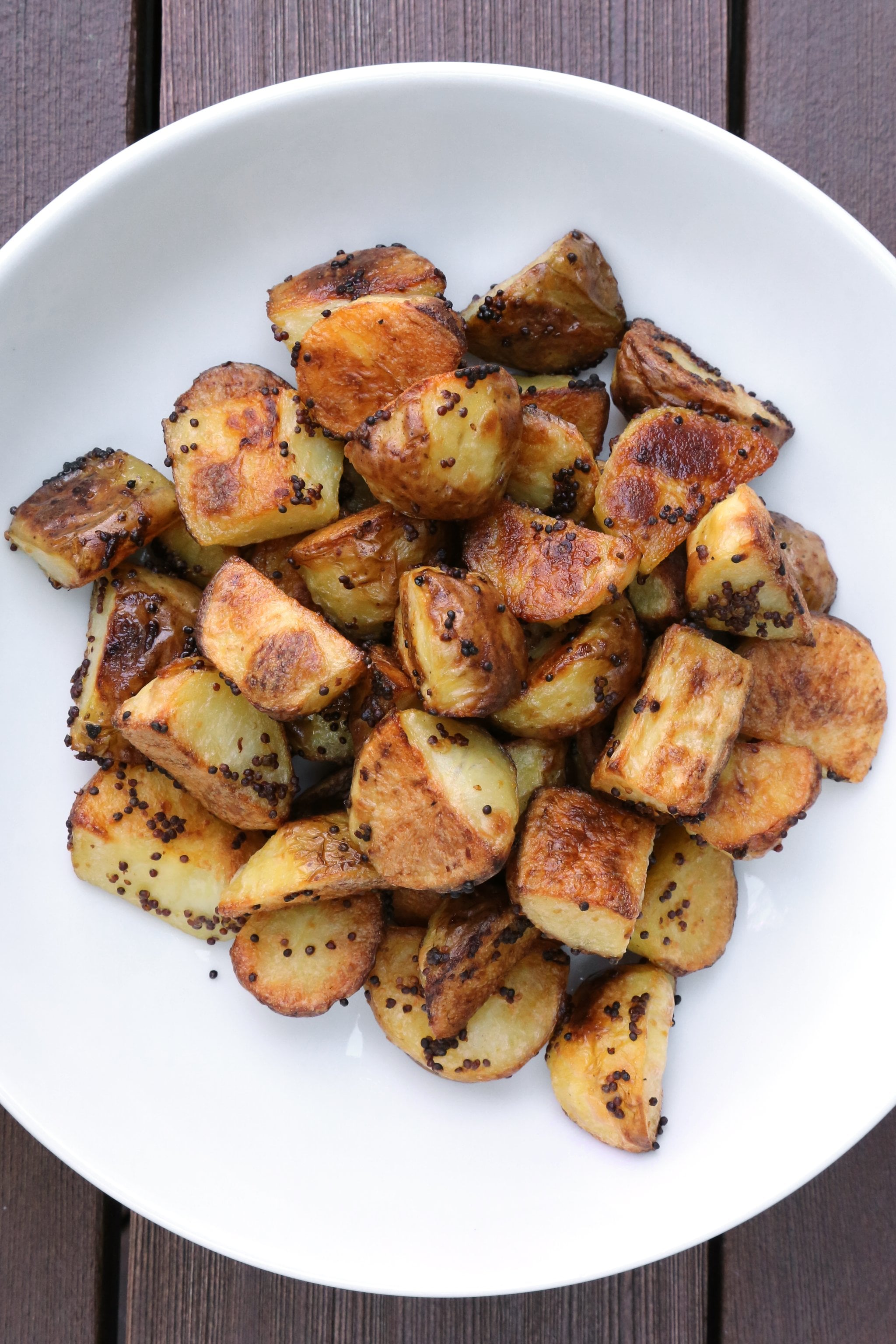 A simple side of roasted potatoes seems like one of the easiest things to make, but it all depends on the technique. The appropriate seasonings and cook times can make all the difference between soggy, lackluster potatoes and crispy, second-helping-worthy ones. If you're in need of a little inspiration in the department of roasted potatoes, look no further than the recipes we've rounded up from some of your favorite chefs and Food Network personalities.
Tyler Florence: All the Herbs
If anyone is king of potatoes, it's Tyler Florence. His hack for mashed potatoes proves there's no other better way to make them, and his roasted fingerling potatoes with fresh herbs sound just as phenomenal. With chopped fresh rosemary, sage, and thyme, the potatoes are full of earthy flavors. His trick for achieving the crispiest consistency is to place a sheet pan in a 500°F oven (while it preheats) before adding the potatoes to the pan and reducing the heat to 425°F.
Ina Garten: Plenty of Garlic
Garlic and potatoes go together like macaroni and cheese, and Ina Garten's garlic roasted potatoes recipe is the best one for true garlic-lovers. For every three pounds of small red or white potatoes, Ina recommends mixing in six whole cloves of minced garlic (about two tablespoons), along with olive oil — "good" olive oil, of course — and a generous amount of salt and pepper.
Thanks to the addition of turmeric and chili flakes, Gordon Ramsay's roasted potatoes have a hint of heat to them. Gordon's secret is to par-boil the potatoes in a pot of salted water before draining them, arranging them in an even layer on a sheet pan, and then roasting them for 45 minutes in the oven, turning them a few times to ensure even browning.
Ree Drummond: More Butter, the Better
Nope, this isn't a Paula Deen recipe. Ree Drummond's rosemary-garlic roasted potatoes call for a whole stick of butter, but it's what allows the flavors to seep into every nook and cranny, so don't skimp on it. Ree simmers the melted butter with the rosemary and garlic on the stove until the flavors have infused all together, and then she pours the butter all over the potatoes before roasting them in a 400°F oven for about 40 minutes. Talk about golden-brown, garlicky perfection.
There's no need to preheat the oven for Mario Batali's pan-roasted potatoes. He opts for a cast-iron skillet that gives the potatoes nice and crispy edges, and his seasoning choices — cardamom, poppy seeds, and paprika — lend wonderful flavors you won't find in your average potato dish.
Image Source: POPSUGAR Photography / Nicole Perry