McDonald's Free Soft-Serve Promotion July 2017
How You Can Win Free McDonald's Soft Serve For Life — Yes, Forever Ever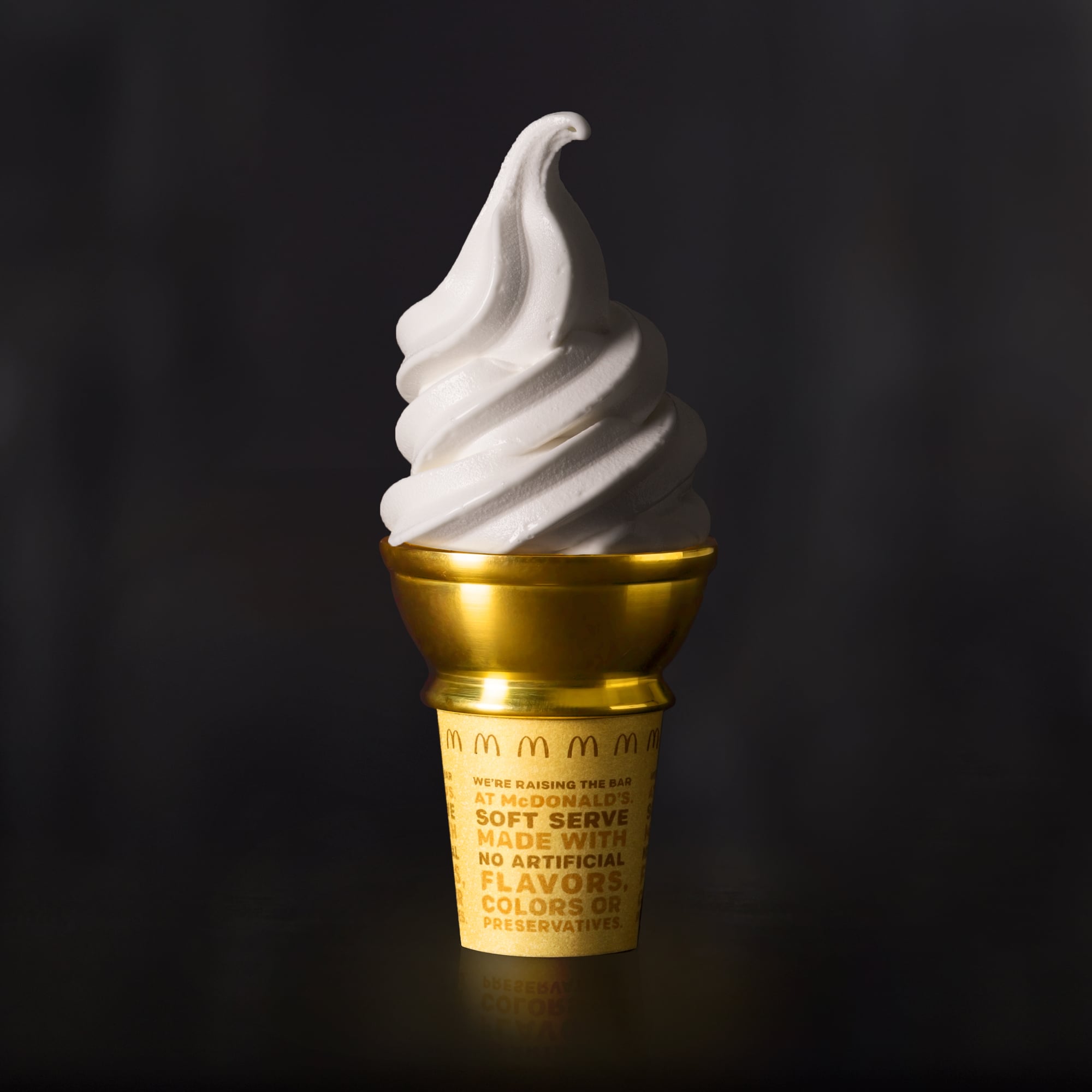 In anticipation of National Ice Cream Day on July 16, McDonald's is giving one fortunate soul the gift of free soft-serve ice cream for life — yes, forever ever. In addition, the fast-food company will also be giving the winner a special Golden Arches Cone to symbolize the win.
Though the grand prize will solely go to one person, participating McDonald's locations in the US will be giving away free vanilla cones to any and all customers who come in that day. To receive the free cone, simply download the McDonald's mobile app and redeem the offer, which should be plainly visible on the app. Anyone who participates in the promotion from 2-5 p.m. on July 16 will then have the possibility of winning the coveted lifetime supply.
The promotion comes just a few months after the company announced it would be modifying the vanilla soft serve's ingredients to remove artificial flavors, colors, or preservatives. In the latest press statement, the senior director of menu innovation, Darci Forrest, said, "The positive changes we've made to our menu, including our vanilla soft serve, show we are fully committed to continuing to raise the bar at McDonald's."