Mediterranean Layered Dip
8 Layers of Gold: Mediterranean Layered Dip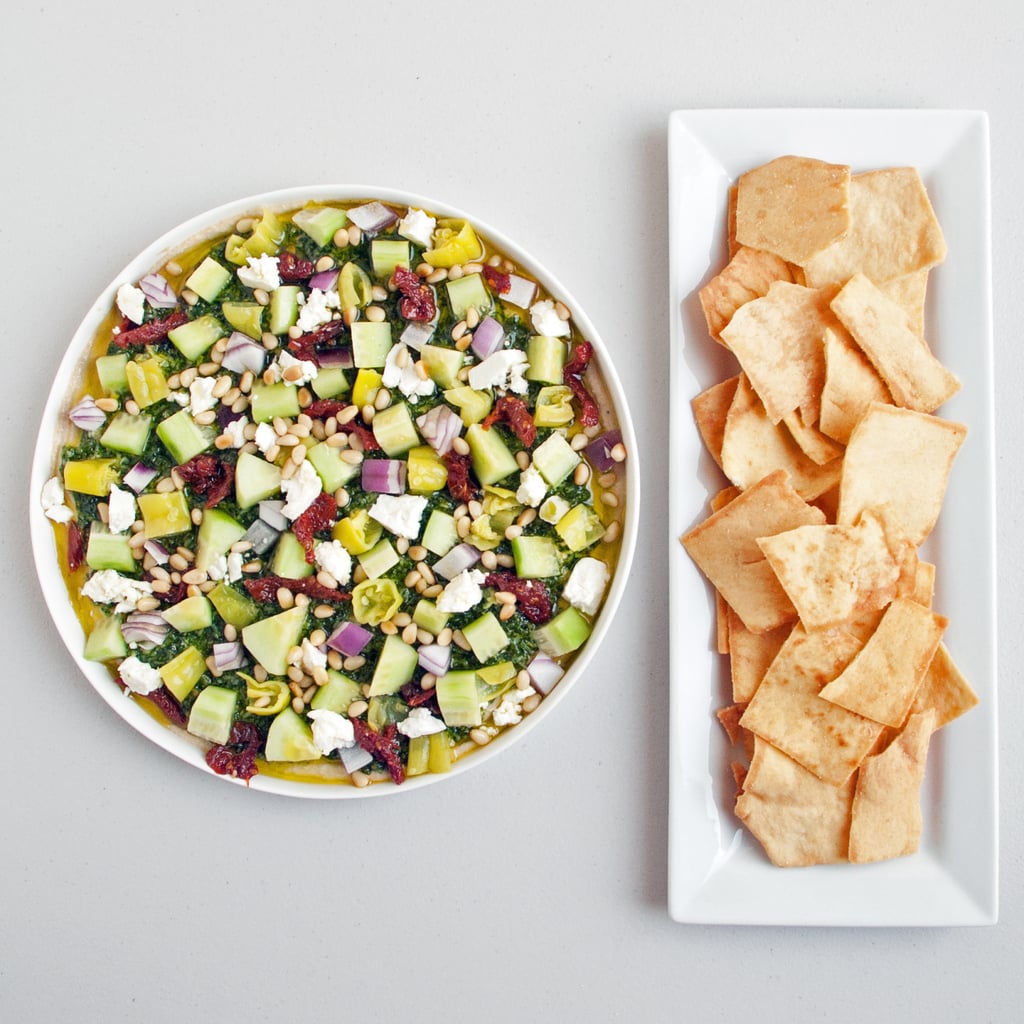 This may sound blasphemous, but I've never been quite able to get behind classic seven-layer dip. Don't get me wrong: I understand the appeal and then some. Heck, I wish I were as smitten with it as its many ardent fans are, but it's just not my cup of tea. So when I stumbled across this Mediterranean take on the iconic Super Bowl treat on one of my favorite blogs, I knew it was high time I got my offset spatula at the ready.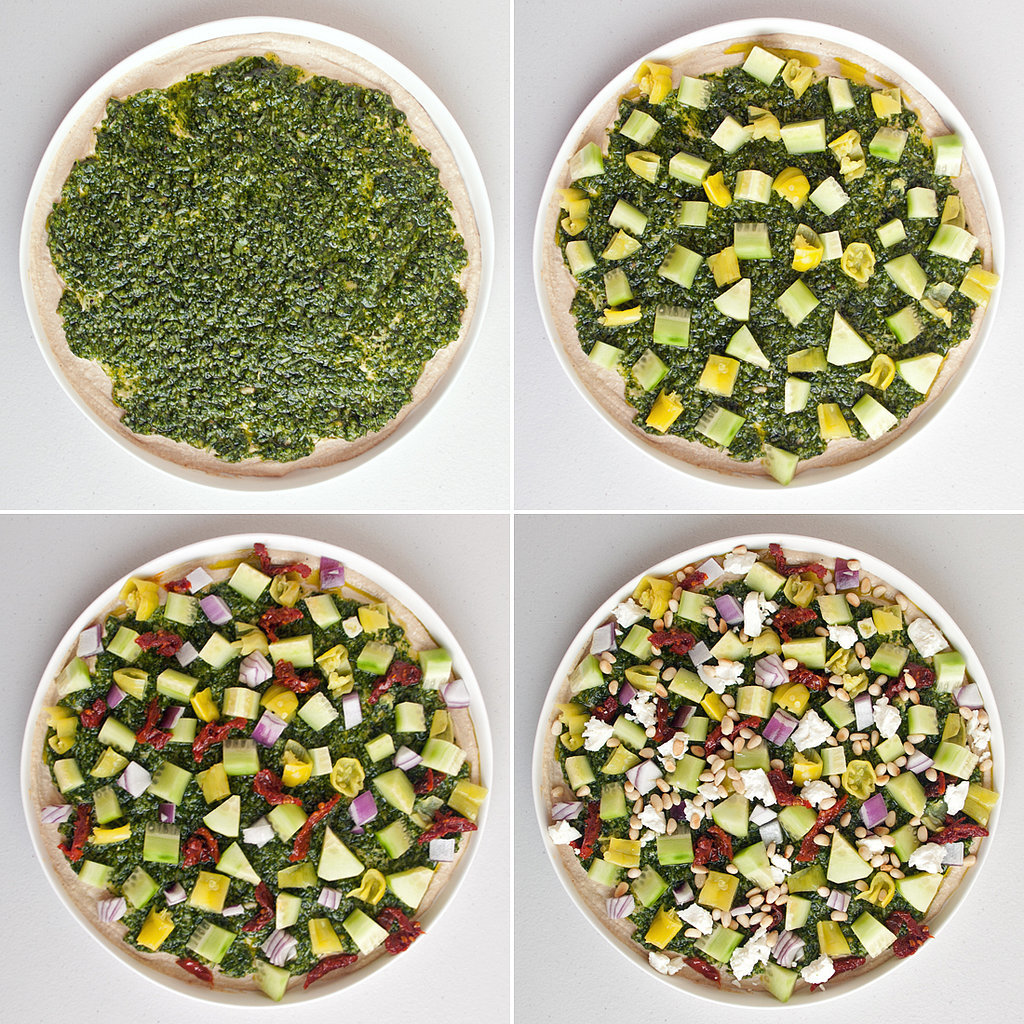 What I didn't anticipate was just how much I would adore this tangy, garlic-heavy appetizer. I'm only a hair embarrassed to say that I managed to polish off half the platter in one sitting. Each bite's ever-so-slightly different makeup makes it easy to keep coming back for just one more bite, and do so I did . . .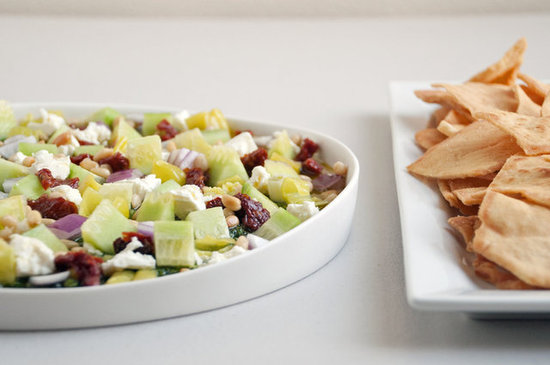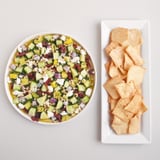 Ingredients
For the pesto:
1 large or two small cloves garlic
1/3 cup extra-virgin olive oil
1/4 cup toasted pine nuts
1-1/2 cups fresh cilantro, woody stems discarded
1/4 cup freshly grated Parmesan cheese
Kosher salt and freshly ground black pepper, to taste
For the dip:
About 2 cups hummus
Cilantro pesto (above)
1/4 of an English cucumber, peeled and chopped
1/4 cup pepperoncini, stems removed, chopped
1/4 cup red onion, diced
1/4 cup sun-dried tomatoes, julienned
1/4 cup feta, crumbled
1/4 cup toasted pine nuts
Extra-virgin olive oil, for drizzling
Pita chips, for serving
Directions
Add the garlic, olive oil, and pine nuts to a blender or food processor, and blend until smooth. Add the cilantro, and blend until smooth. Transfer the pesto to a bowl, and fold in the parmesan cheese; season to taste with salt and pepper.
Dollop hummus onto a 8- to 10-inch serving dish, and spread it out into an even layer using an offset spatula. Rinse the spatula off, and then dollop the pesto on top of the hummus layer, and spread it out, taking care to disturb the hummus as little as possible; leave a 1/2-inch border free of the cilantro pesto.
Sprinkle even amounts of cucumber, pepperoncini, onion, sun-dried tomatoes, feta, and pine nuts on top. Drizzle with olive oil, and serve with pita chips.
Information
Category

Dips, Appetizers

Cuisine

North American

Yield

Serves 4-6