Nutella Checklist
Just How Obsessed Are You With Nutella?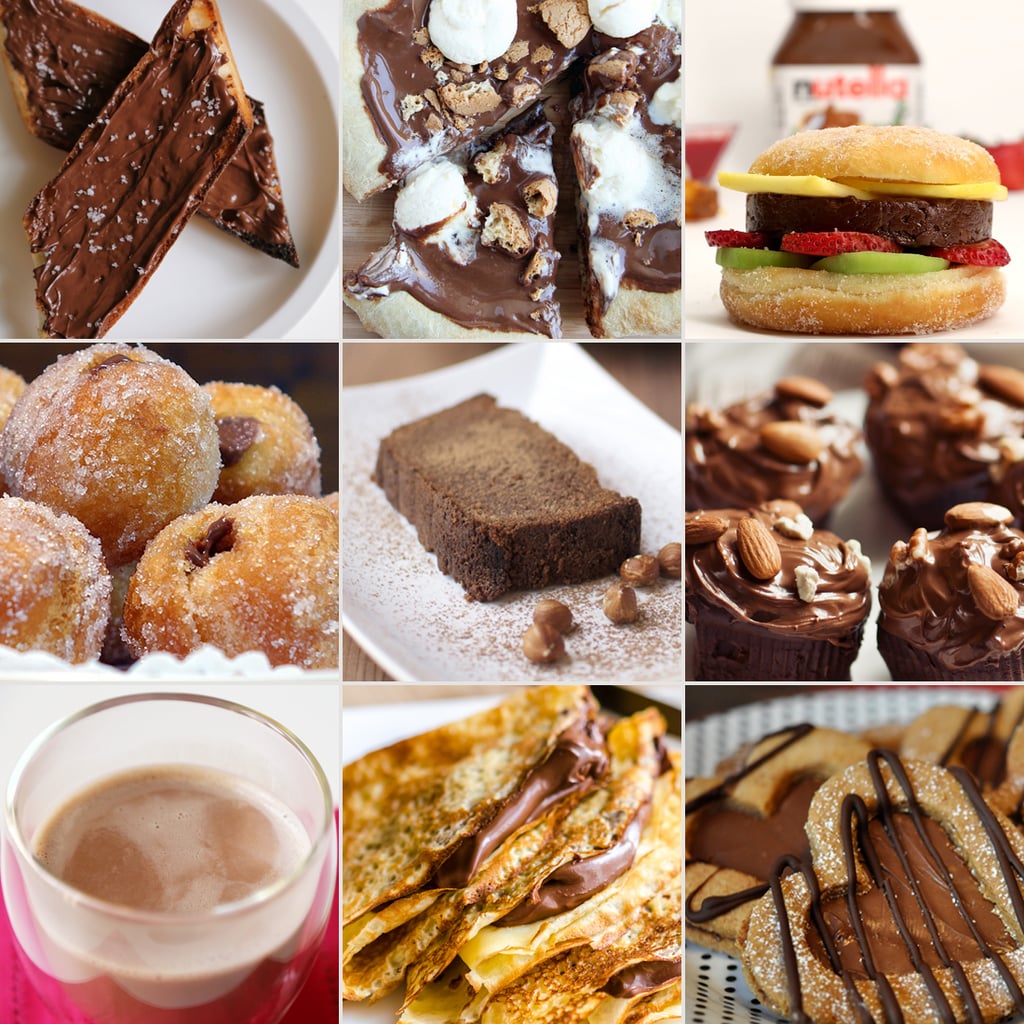 It's not a question of whether or not you're obsessed with Nutella (because the answer is obviously yes) . . . It's simply a question of what level of obsession you have reached. Do you find yourself slathering it on any form of food you can find in the pantry, or completely abandoning all pretense and eating it by the spoonful? Prove your Nutella cred below by checking off all the ways you've eaten it — even if they seem crazy. Don't worry — we won't judge.

Photos: Anna Monette Roberts, Nicole Perry, POPSUGAR Studios, Lauren Hendrickson, Shutterstock
On toast.
By the spoonful.
In coffee.
Nerdtella Bomb (solid mass of Nutella with Nerds stuck to the top).
Nutella burger.
With my finger.
Nutella crepes.
With pretzels.
On a bagel.
On bacon, with bacon, wrapped in bacon.
Nutella-stuffed Cronut holes. Yes, these really do exist.
On a pizza or as pizza sauce.
As cake frosting.
Nutella palmiers.
Nutella chocolate chip cookies.
In your latte.
Nutella popsicle.
In cinnamon rolls.
On a muffin.
On a pancake or waffle.
Stuffed in French toast.
Cooked in to a pound cake or bread (hazelnut swirls for the win!).
In hot chocolate.
Stuffed in truffles.
Nutella brownies.
In mousse form.
Two words: Nutella. Cheesecake.
In a granola bar.
Nutella fudge squares.
Fondue-style with fruit.
In ice cream or gelato form.
In a macaroon.
In a cookie sandwich.
In a pie.