Parmesan Risotto Recipe
You'll Want to Swim in a Pool of This Cheesy Parmesan Risotto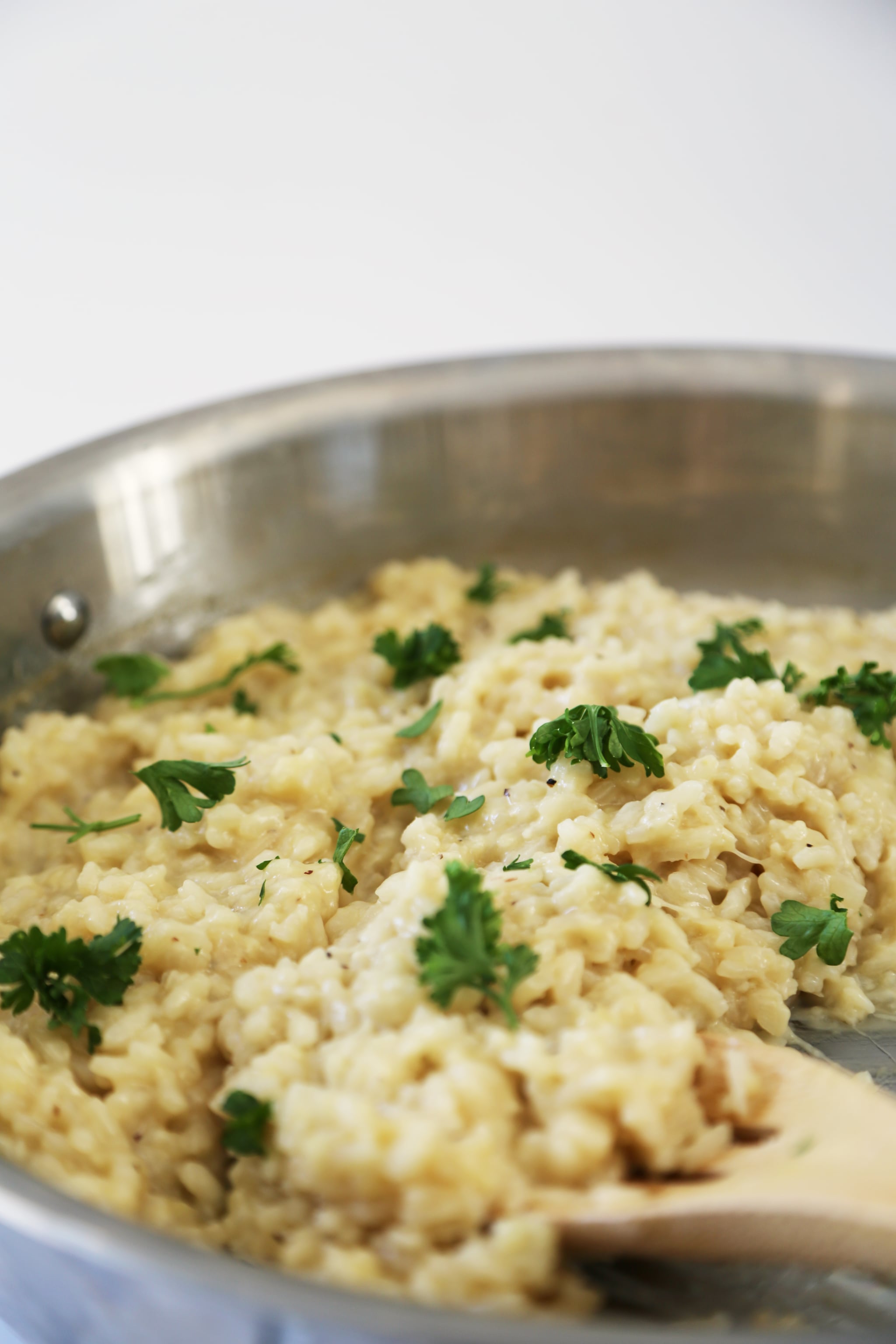 One bite of this risotto will send you into cheesy carb heaven. Forget everything you've heard about risotto being complicated or time consuming: this couldn't be easier, and it comes together in 30 minutes from start to finish. Think of this recipe as your basic, go-to risotto that you can serve as a side dish on its own or add the protein or vegetables of your choice — it's essentially a blank canvas. You could add diced chicken, wilted spinach, sauteed shrimp, or mushrooms to give it a little extra something something, but it's pretty perfect as it is. "I want to swim in a pool of this" is a direct quote from a fellow carb-lover in my office. Once you taste a bite for yourself, you'll agree.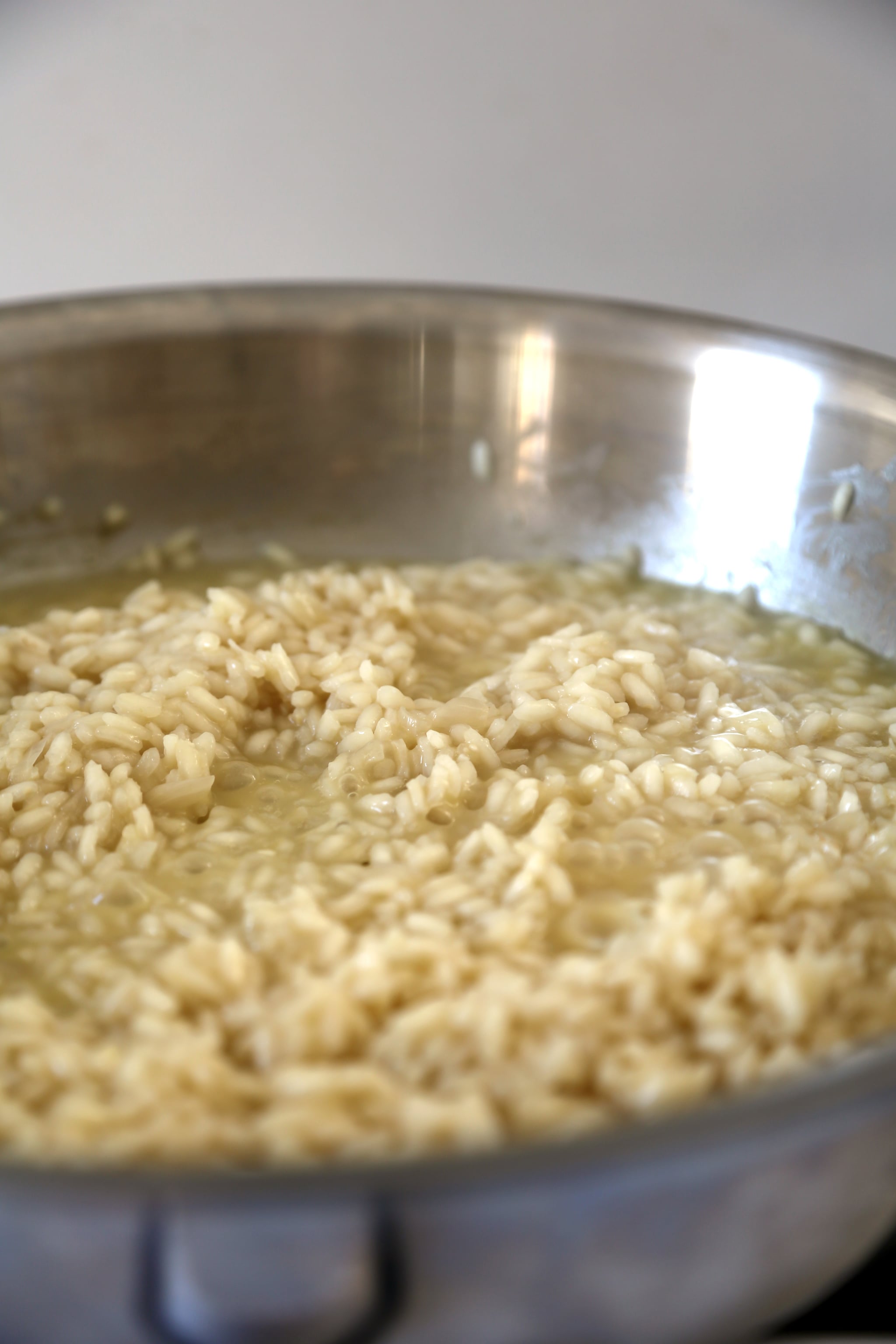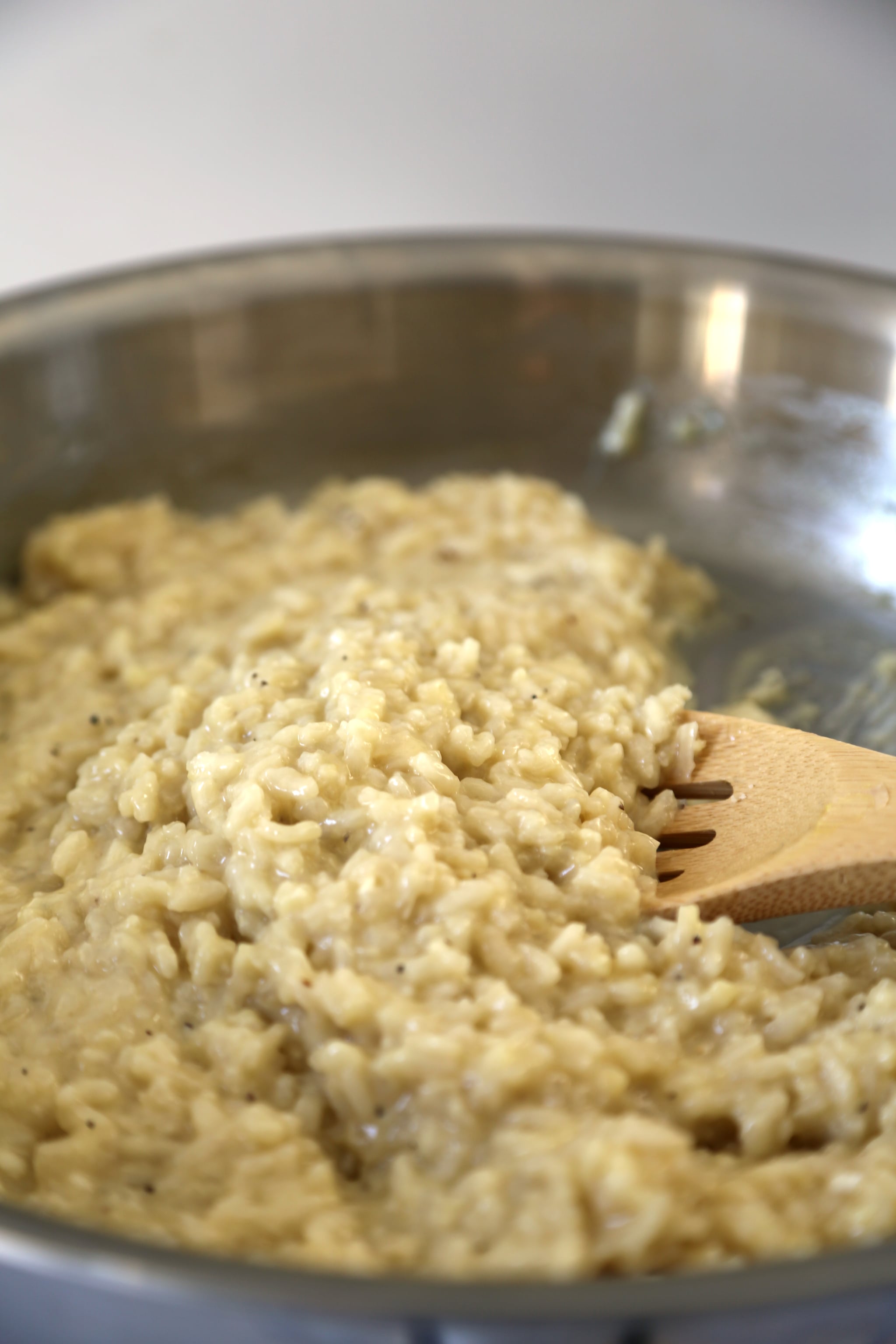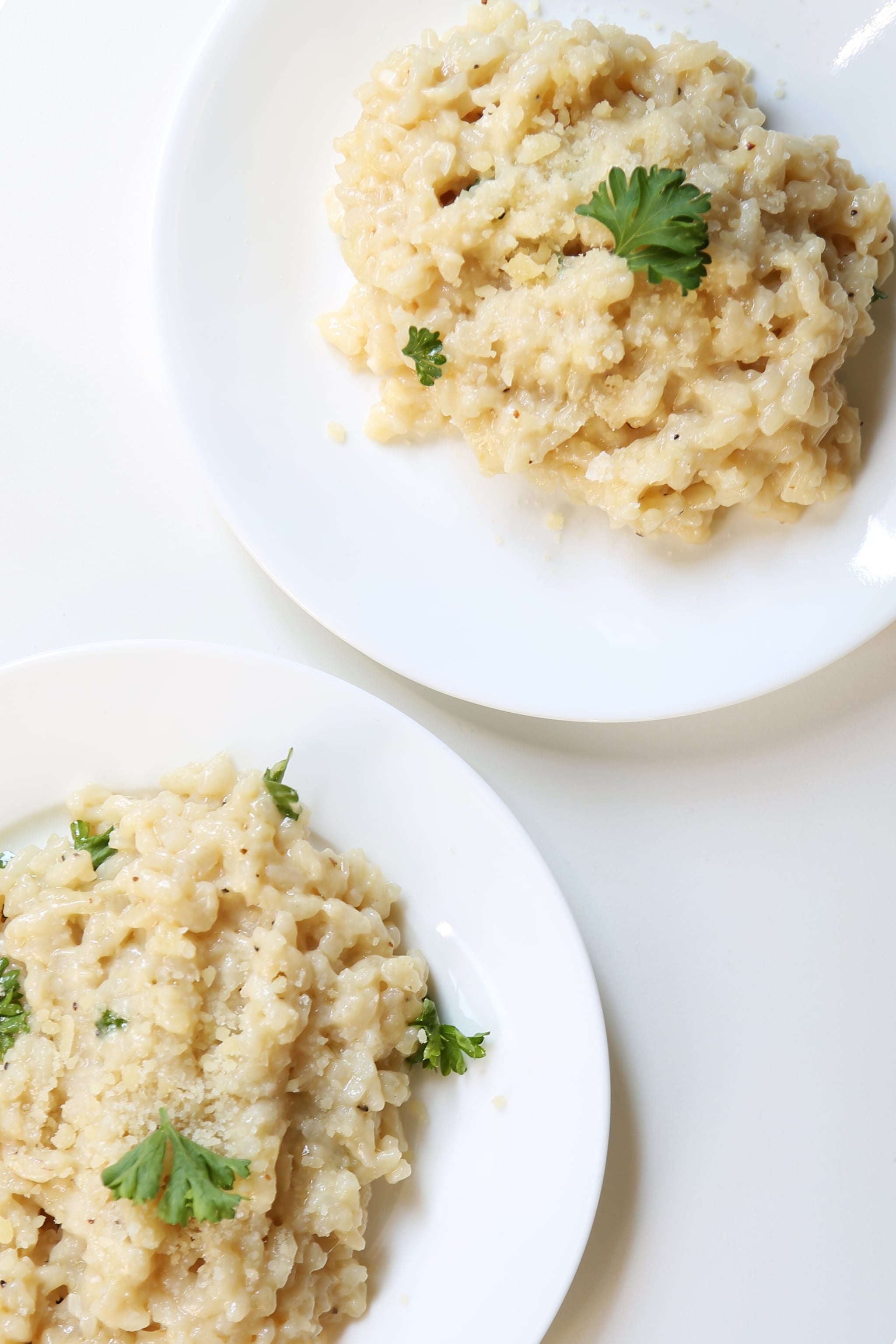 Parmesan Risotto
From Erin Cullum, POPSUGAR Food
Ingredients
3 1/2 cups low-sodium chicken stock
2 tablespoons olive oil
1 garlic clove, minced
1 shallot, finely diced
Salt and pepper, to taste
1 cup arborio rice
2/3 cup dry white wine
1 cup parmesan cheese
Parsley for garnish, optional
Directions
Add stock to a medium-size pot and set over medium-high heat until simmering but not boiling. Keep at a steady simmer and lower the heat if necessary.
On a separate burner, heat olive oil in a nonstick skillet over medium heat. Add garlic and sauté until fragrant but not browned, about a minute. Add shallots and sauté until soft, 1 to 2 minutes. Add a pinch of salt, add the rice, and stir, tossing to coat all the rice in olive oil and get lightly toasted, about 30 seconds.
Add wine and cook, stirring, until fully absorbed by the rice.
Add stock to rice, 1 ladleful at a time, allowing the rice to absorb all the liquid each time before adding more. This will take about 25 minutes total, and you'll want to keep stirring regularly. Once all the stock is absorbed, taste and make sure rice is fully cooked and not at all crunchy. If it's a little crunchy, heat another 1/2 cup of stock and add. Season with salt and pepper.
Turn the heat off and add parmesan cheese, stirring until fully incorporated and the rice is creamy. Garnish with parsley, if desired. Serve warm.
Information
Category

Side Dishes

Cuisine

Italian

Yield

2 to 4 servings

Total Time

29 minutes, 59 seconds
Image Source: POPSUGAR Photography / Erin Cullum