Pasta With Nettles and Feta
Savor the First of the Season's Stinging Nettles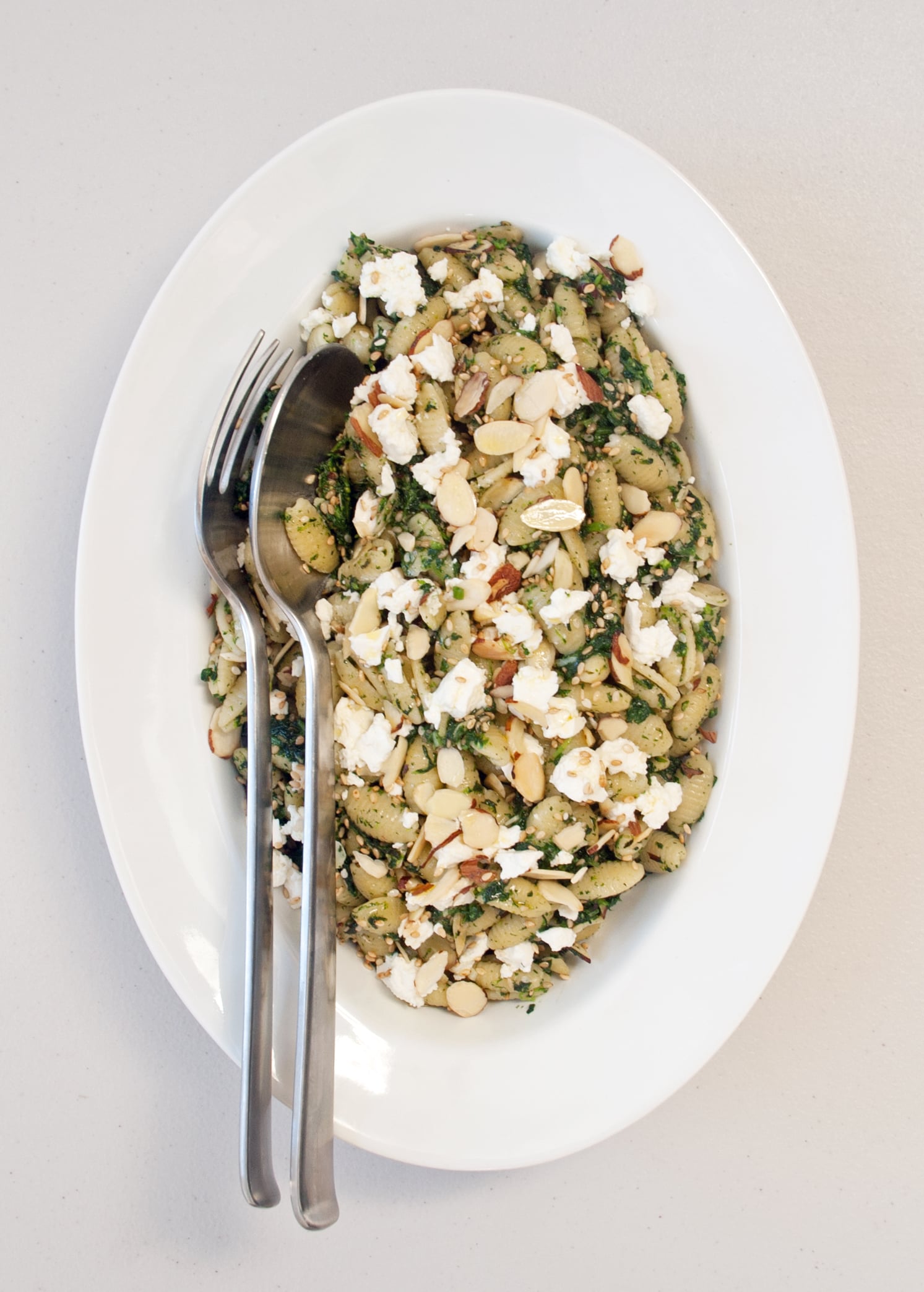 If you've ever brushed by a patch of stinging nettles and felt the painful, numbing tingles contact brings, then you might find mild trepidation over tackling a recipe based around the wild green. Thankfully, when handled properly, this nuisance of a weed transforms from baleful brute to a silky texture and satisfying addition to all manner of meals. All in all, it's more than worth the accompanying (minor) risk involved.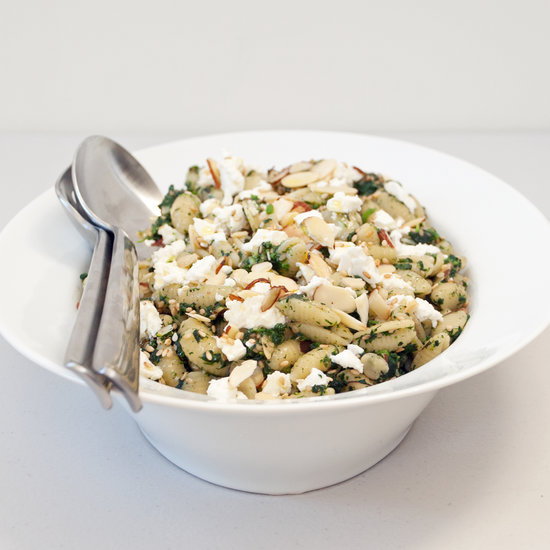 Here, paired with creamy, briny feta, chewy-tender pasta, toasted slivers of almonds, and nutty sesame seeds, nettles add just the right amount of grassiness, making for a pasta dish that will keep your taste buds guessing. Whether served hot, fresh from the pot, or at room temperature, it satisfies, and then some.
Notes
Stinging nettles lose their sting when briefly blanched; be careful when working with them in their raw state (either wear gloves, or carefully dump them out of their bag). Nettles can be found at some specialty food stores or the farmers market. If you can't find nettles, substitute an equal amount spinach.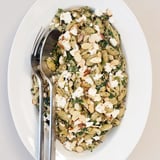 Ingredients
Kosher salt
6 to 8 ounces stinging nettles
8 ounces small dried pasta, such as orecchiette or orzo
1 tablespoon extra-virgin olive oil, plus more for drizzling
1 large clove garlic, minced
Scant 1/4 cup toasted almond slices, plus more for garnish
3 tablespoons toasted sesame seeds, plus more for garnish
2 ounces feta cheese, crumbled, or more to taste
Directions
Bring a large pot of water to a boil. Salt well, as you would for pasta water, and add the nettles straight from the bag so as not to get stung (or use gloves to handle them). Boil until the nettles wilt, just 20 seconds or so, and then use a slotted spoon to remove the nettles from the pot. Run under cold water, drain well, and strip the leaves from any big stems. Chop the leaves into a paste; set aside.
Bring the nettle water back to a boil, add the pasta, and boil until al dente. Reserve a cup of the nettle water, and drain the pasta.
Place the pasta pot back on the burner over medium-high heat. Add 1/2 cup of the reserved pasta water, a tablespoon of olive oil, and the chopped garlic. Bring to a simmer, and then add the pasta and chopped nettles. Add more pasta water if needed. Stir well, and add the almonds and sesame seeds. Season with salt to taste.
Serve topped with feta, an extra sprinkling of almonds and sesame seeds, and a generous drizzle of olive oil.
Information
Category

Pasta, Main Dishes

Cuisine

North American

Yield

4 servings