Peppermint Pattie Brownies
Minty-Fresh Peppermint Pattie Brownies Are an Ideal Valentine's Day Treat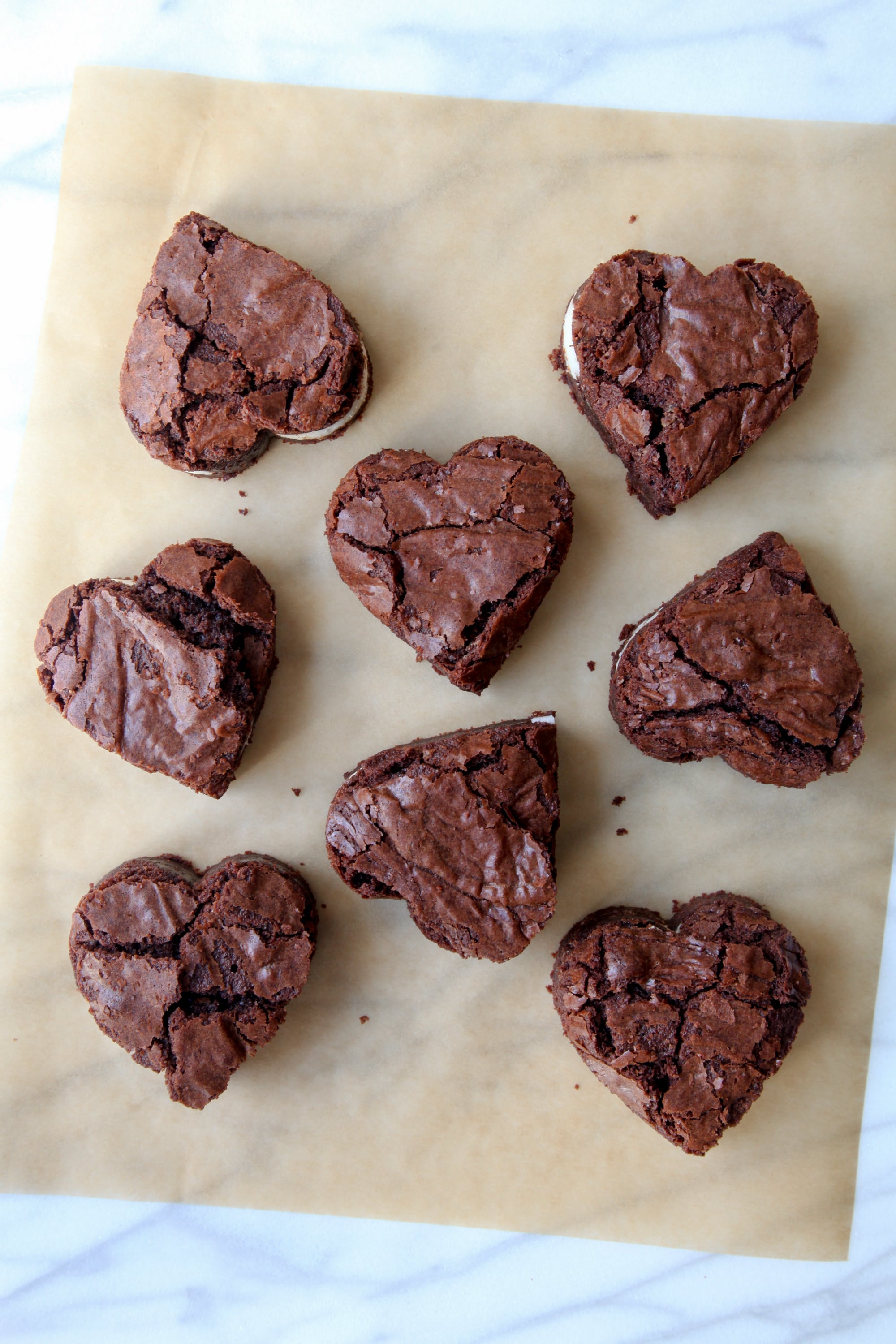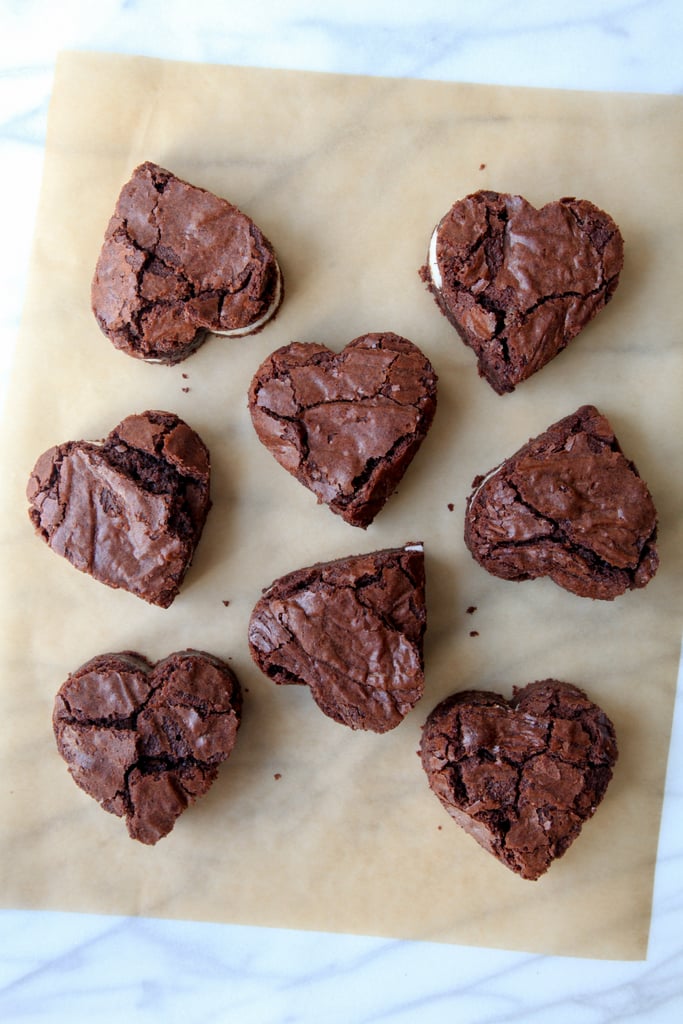 Weird, but true: I did not like chocolate for the first decade and a half of my life — except when combined with a generous hit of mint, like with York Peppermint Patties or Junior Mints. I still am rather particular about chocolate desserts, shunning chocolate chip cookies, chocolate ice cream, and cake. My main weaknesses: fudge and intensely chocolaty brownies. This ridiculously decadent recipe combines my two loves, tucking nuggets of minty fondant inside the richest brownies I've ever tried.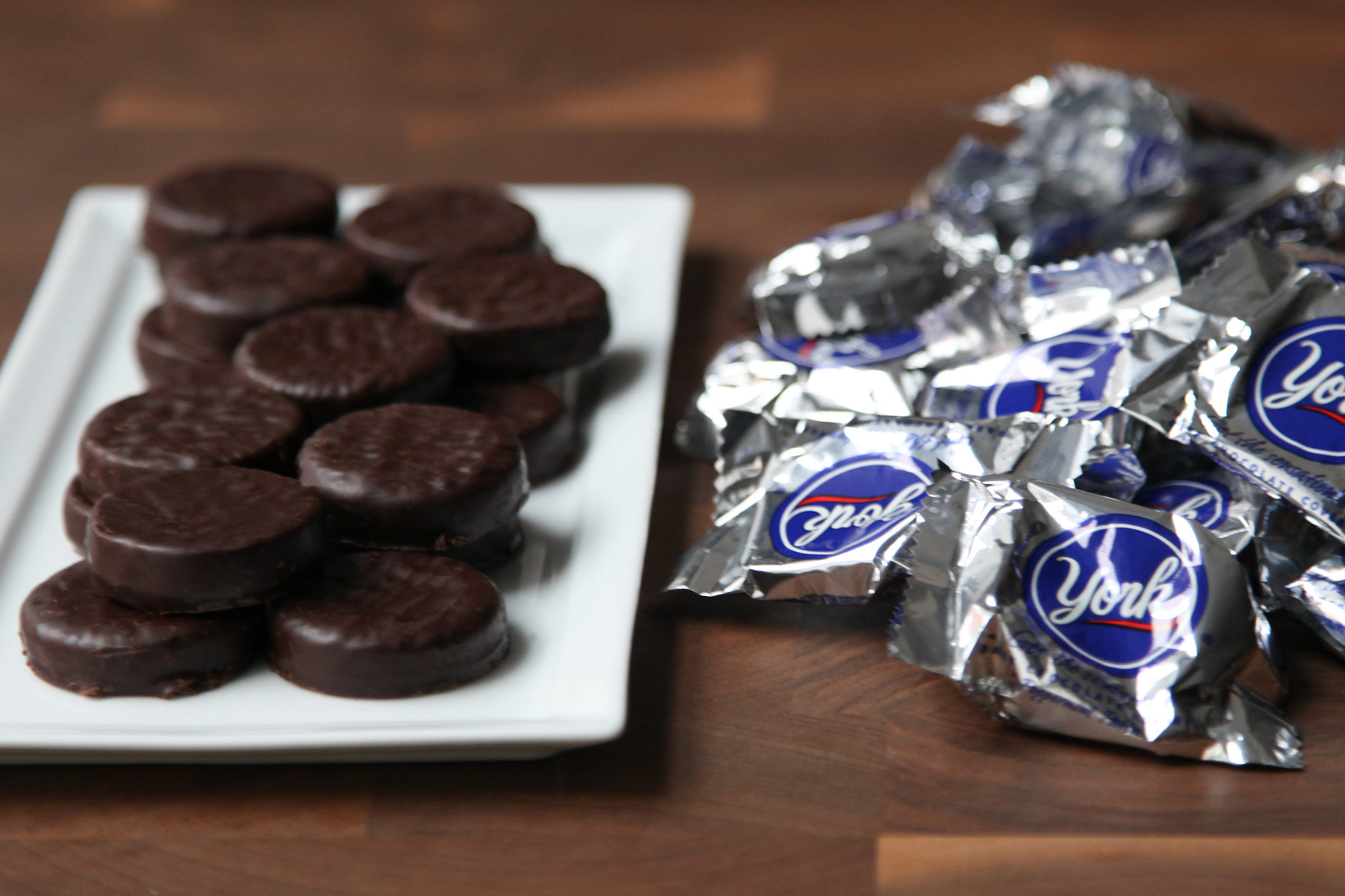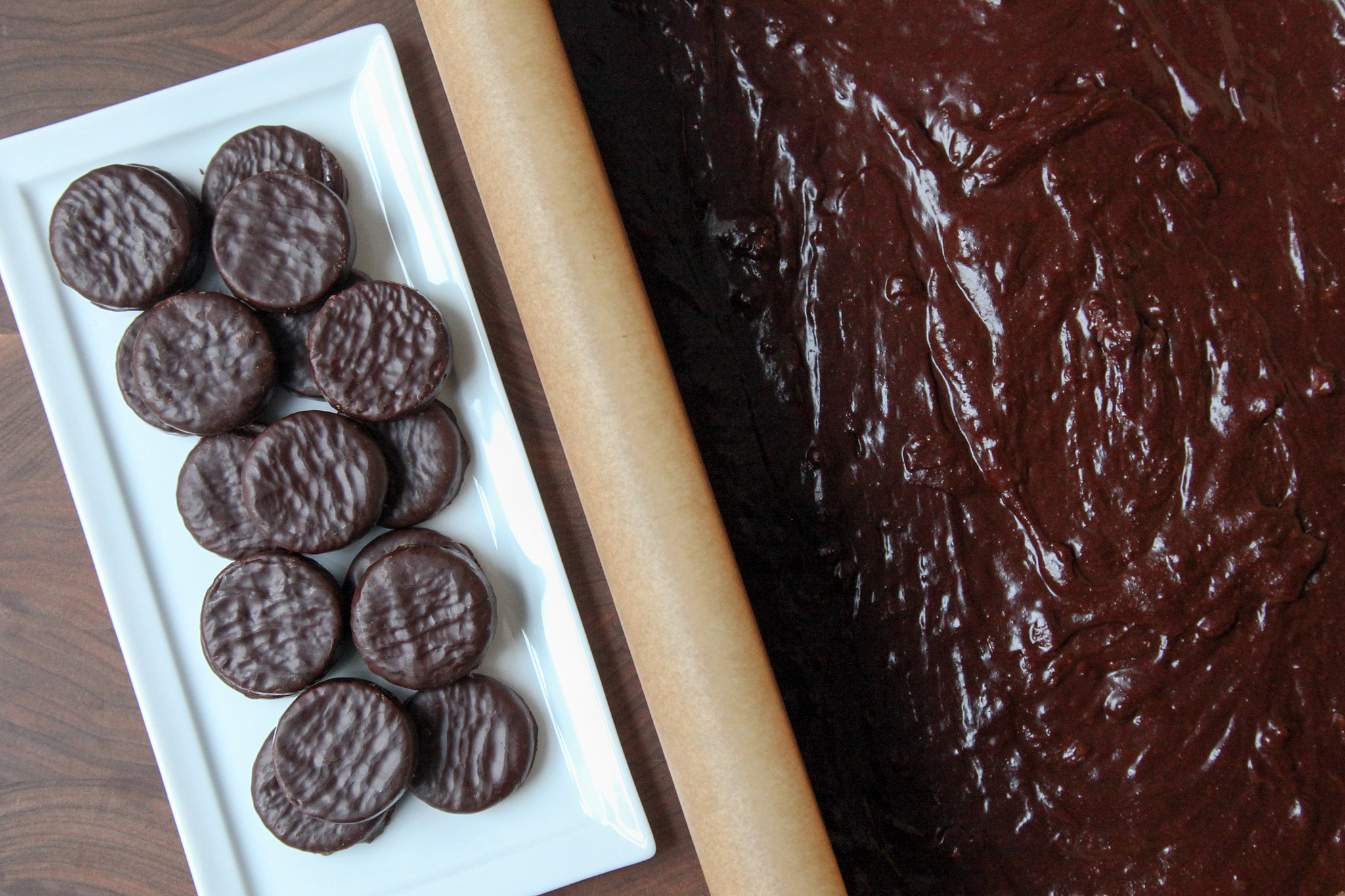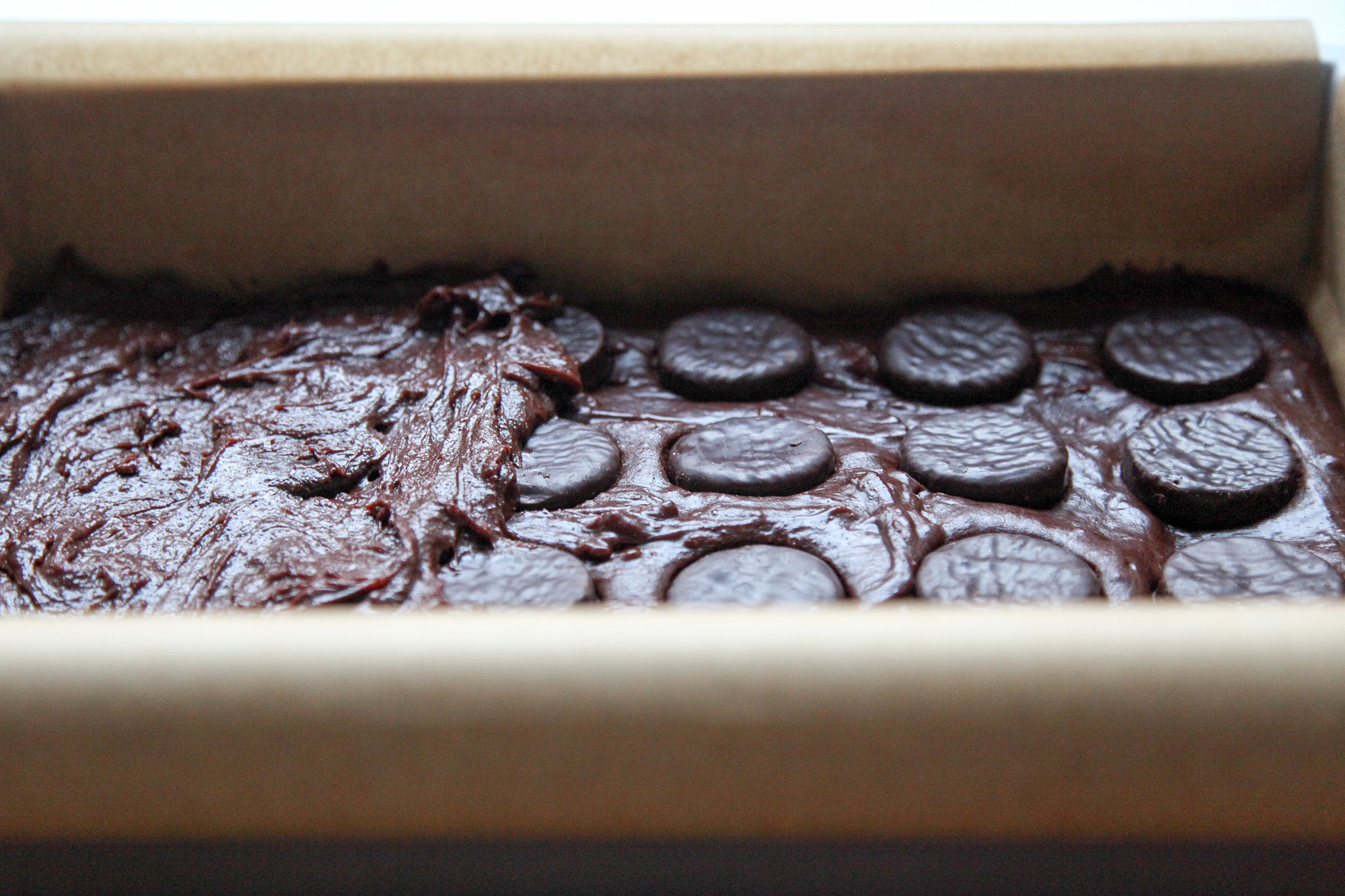 If you, or a loved one, are particularly fond of the combination of mint and chocolate, this is the recipe you should make this Valentine's Day. With a just-right balance between bittersweet chocolate and minty freshness, they are pretty fabulous.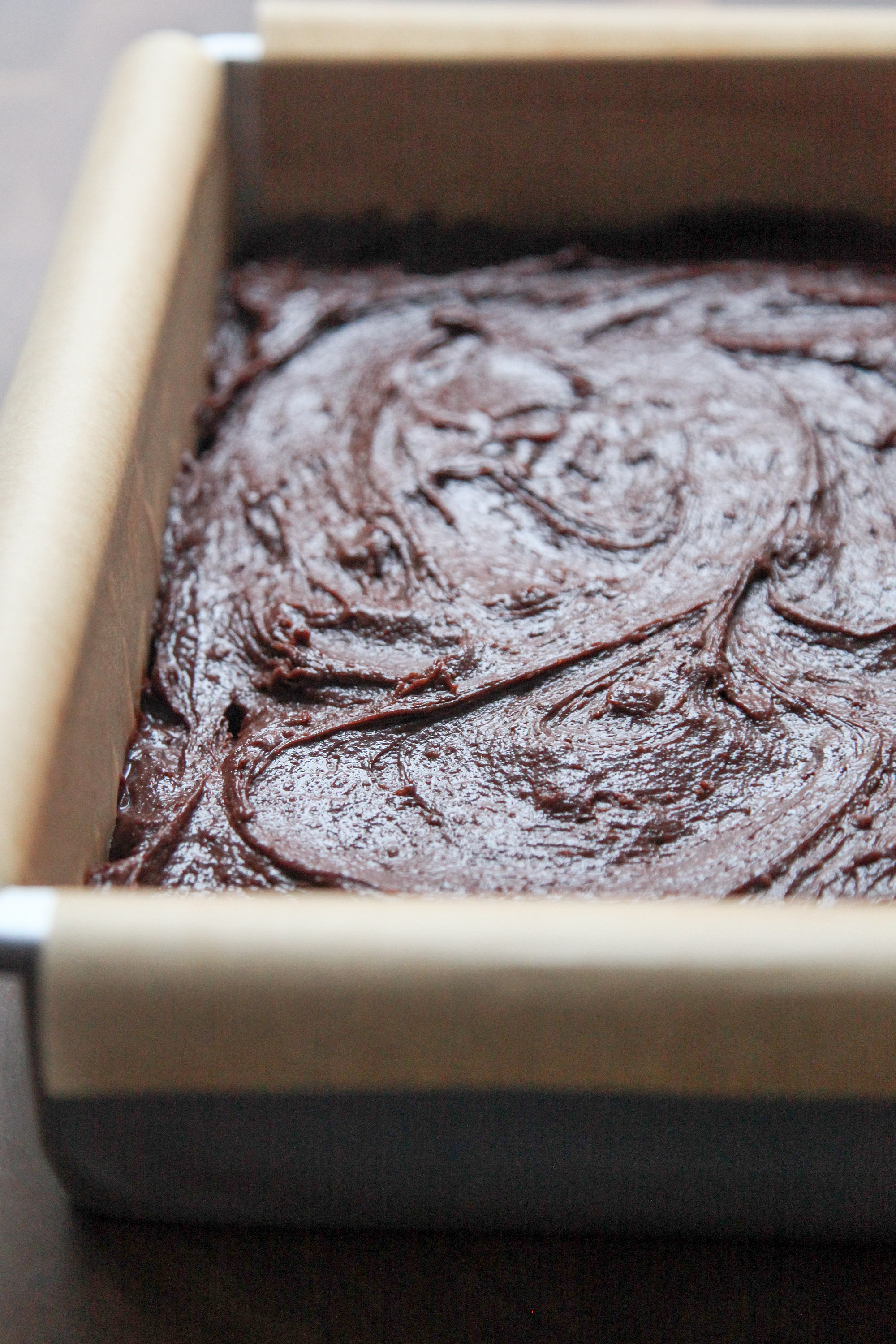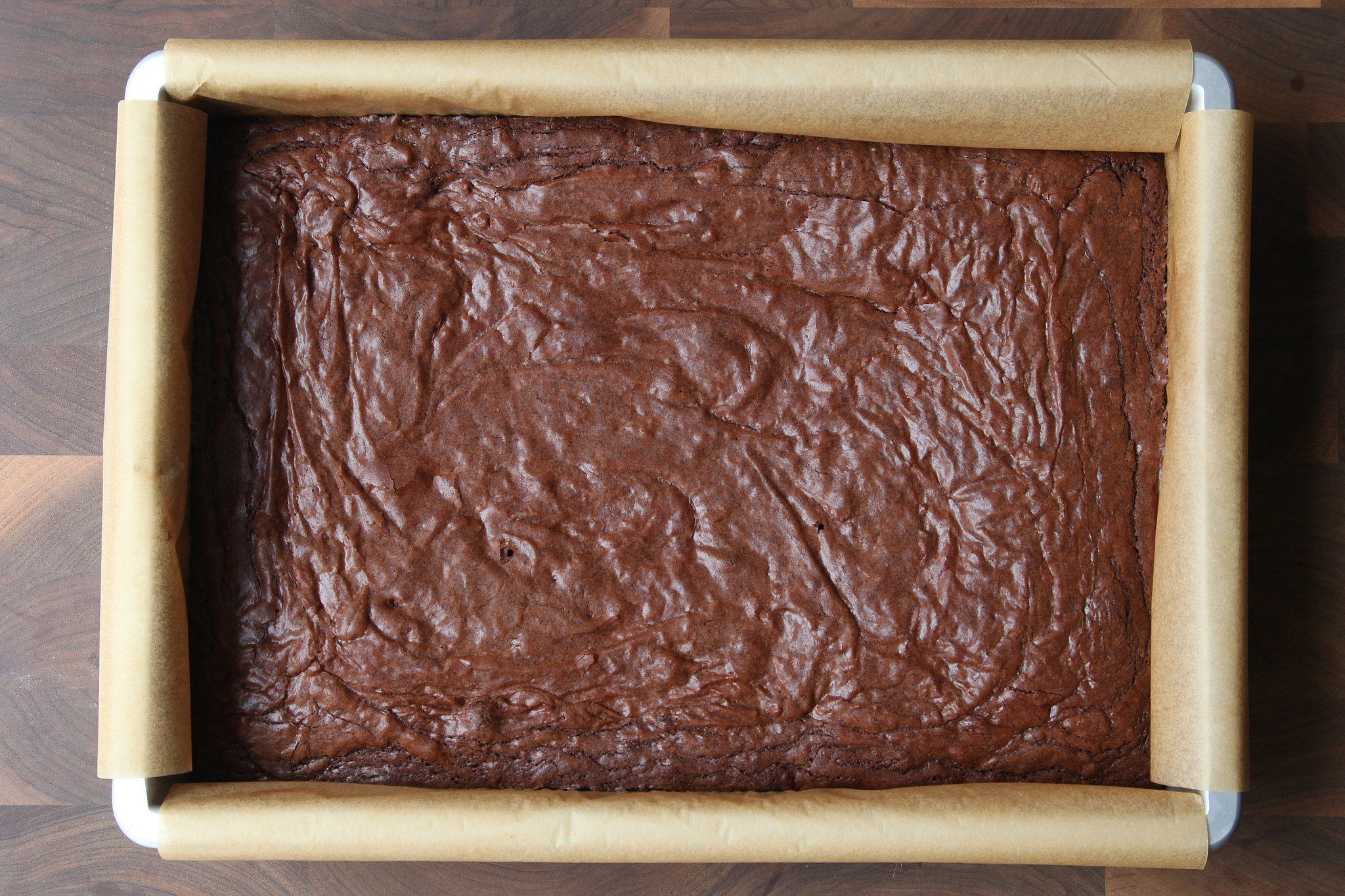 A few quick notes: do not be tempted, like I was the first time I tried out this idea, to tinker with the brownie batter itself, adding peppermint extract in addition to or in lieu of the vanilla. While vanilla extract might sound odd in a mint brownie, these brownies do not taste like vanilla per se. Rather, the vanilla rounds out the chocolate flavor. Peppermint extract messes with the balance, making it too minty overall. Also, do know that your brownies will stamp out into rustic, not perfect, hearts, as you can see in the pictures. If you are the type of person who would be bothered by this, consider cutting these the standard way: into squares.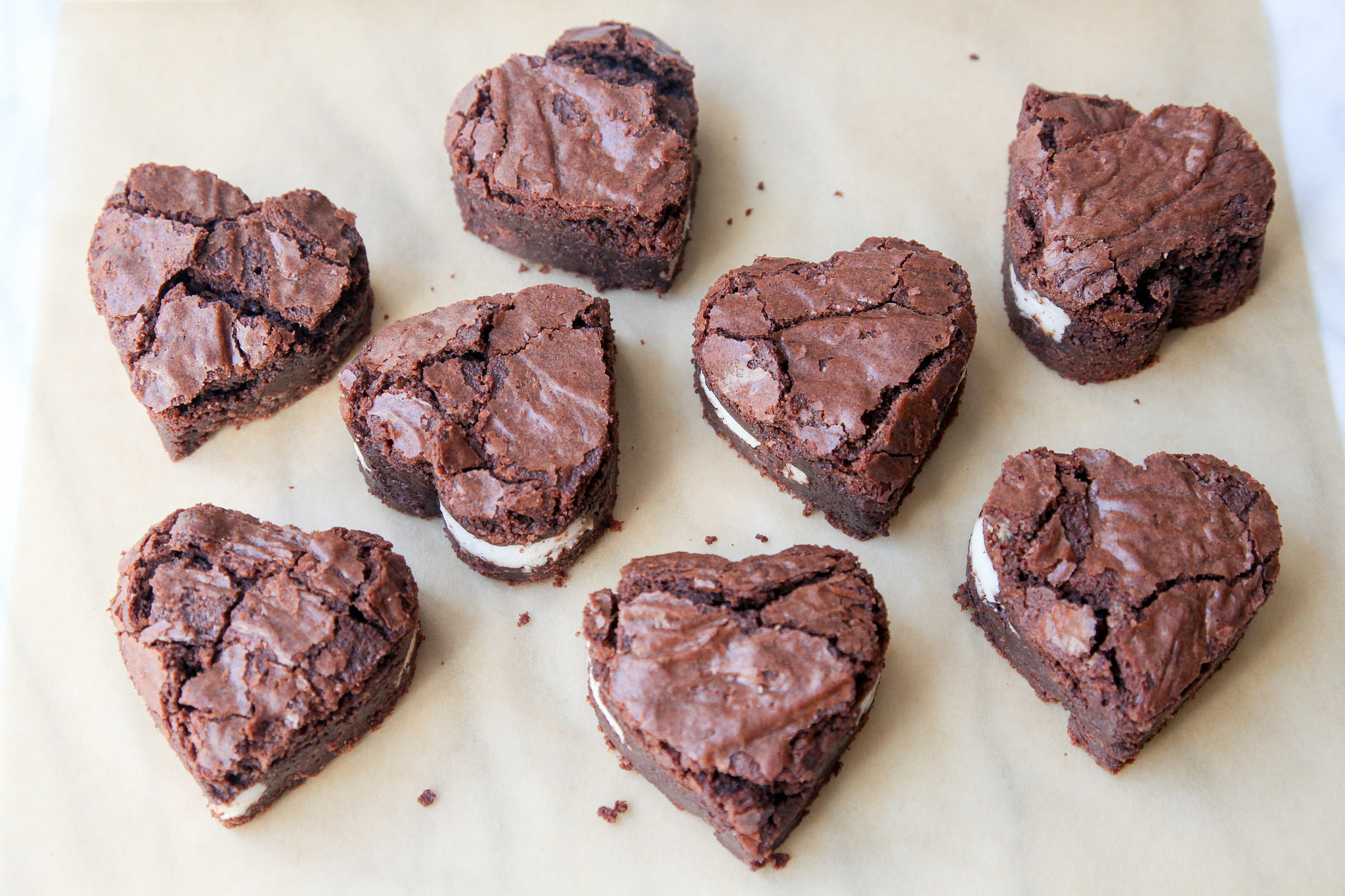 Peppermint Pattie Brownies
Adapted from Gourmet
Notes
I used the third-largest cookie cutter in this set. While not pretty, the brownie scraps are quite tasty and can be snacked on or used in a trifle, a milkshake, or other dessert where the aesthetics of the brownie pieces are not important. Alternatively, cut the brownies into squares. For cleaner-edged brownies (they still won't be perfect), bake the brownies 5-10 minutes longer, but know that this will result in cakey rather than fudgy brownies (this is not my recommendation, flavor-wise).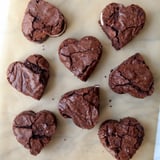 Ingredients
2 sticks (1 cup) unsalted butter
8 ounces bittersweet (60 percent cacao) chocolate, coarsely chopped, such as Ghirardelli or Callebaut
1 1/4 cups (6 1/2 ounces) all-purpose flour
1 teaspoon baking powder
1 1/2 tablespoons cocoa powder
3/4 teaspoon kosher salt
2 cups (14 ounces) granulated sugar
4 large eggs, at room temperature
2 teaspoons vanilla extract
1 large bag (about 26 pieces) York Peppermint Patties
Directions
Put oven rack in middle position, and preheat oven to 350°F. Grease a 9-by-13-inch baking pan with butter; line pan with parchment paper, leaving a 2-inch overhang on 2 sides.
Melt butter and chocolate in a medium heatproof mixing bowl set over a saucepan of simmering water, stirring occasionally, until smooth.
Whisk together flour, baking powder, cocoa powder, and salt in a small mixing bowl.
Whisk together sugar, eggs, and vanilla in a large bowl, then pour in chocolate mixture, whisking until combined well. Fold in the flour mixture until just combined.
Spread about half of the batter in the prepped pan. Arrange the Peppermint Patties evenly on top, and then spread the remaining batter on top of the Peppermint Patties.
Bake until the top is shiny, the sides have begun to pull away slightly from the pan, and the center has puffed up (a wooden pick or skewer will not come out entirely clean), about 40-45 minutes.
Cool brownies completely in the pan on a wire rack. Very carefully transfer the brownies from the pan to a cutting board using the parchment sling. Cut out the brownies using a large heart cookie cutter.
Information
Category

Desserts, Brownies

Cuisine

North American

Yield

14-16 2.5-inch brownie hearts, plus lots of scraps
Image Source: POPSUGAR Photography / Nicole Perry