Piri Piri Chicken Recipe with Sauce
Get a Taste of Portugal Without Leaving Your Kitchen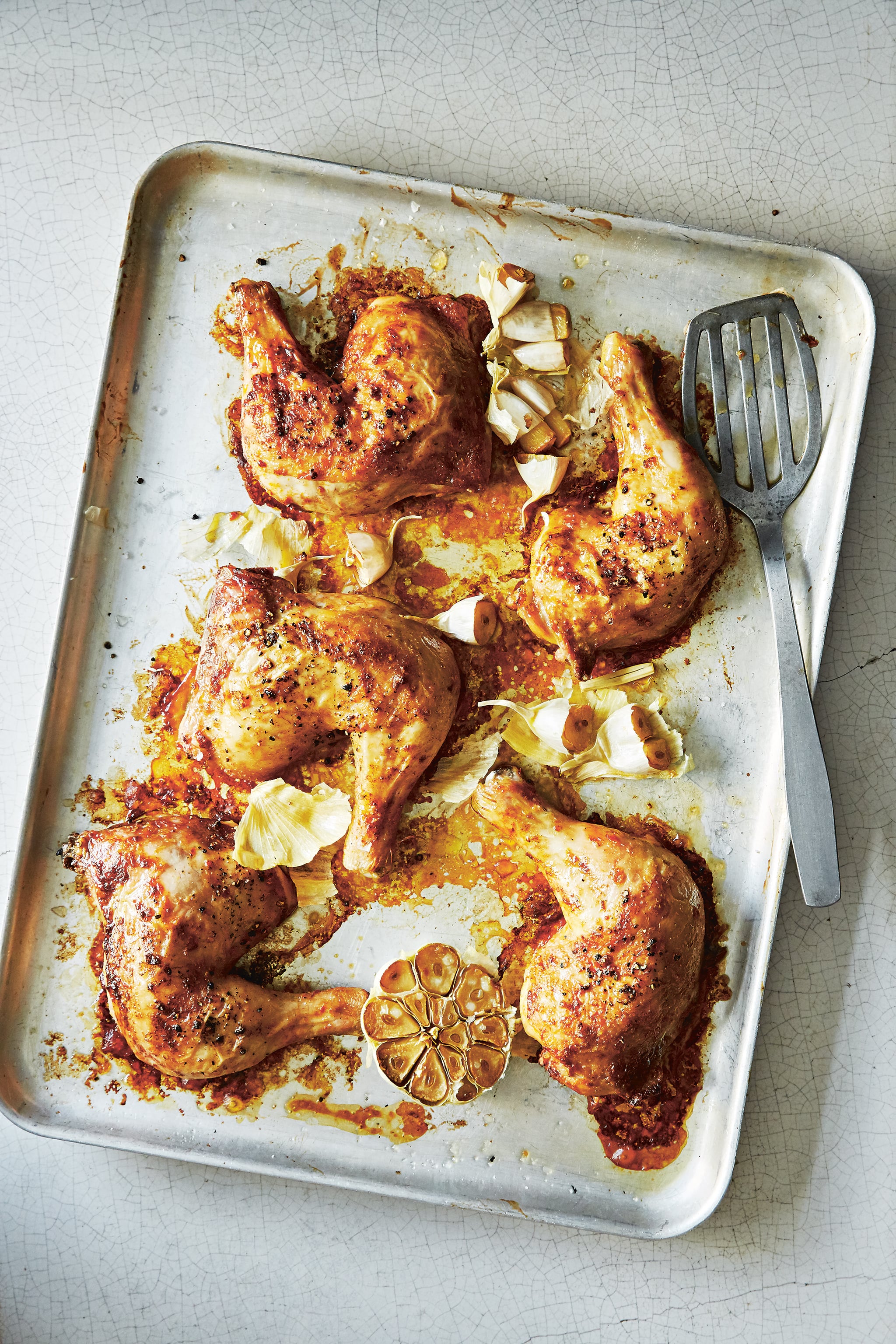 The key to this zesty, tender chicken from Lisbon: Recipes from the Heart of Portugal ($22) is unquestionably the homemade sauce. Rebecca Seal's recipe takes next to no time and allows you to adjust the spice level. Just remember to do as the Portuguese and pair the chicken with french fries!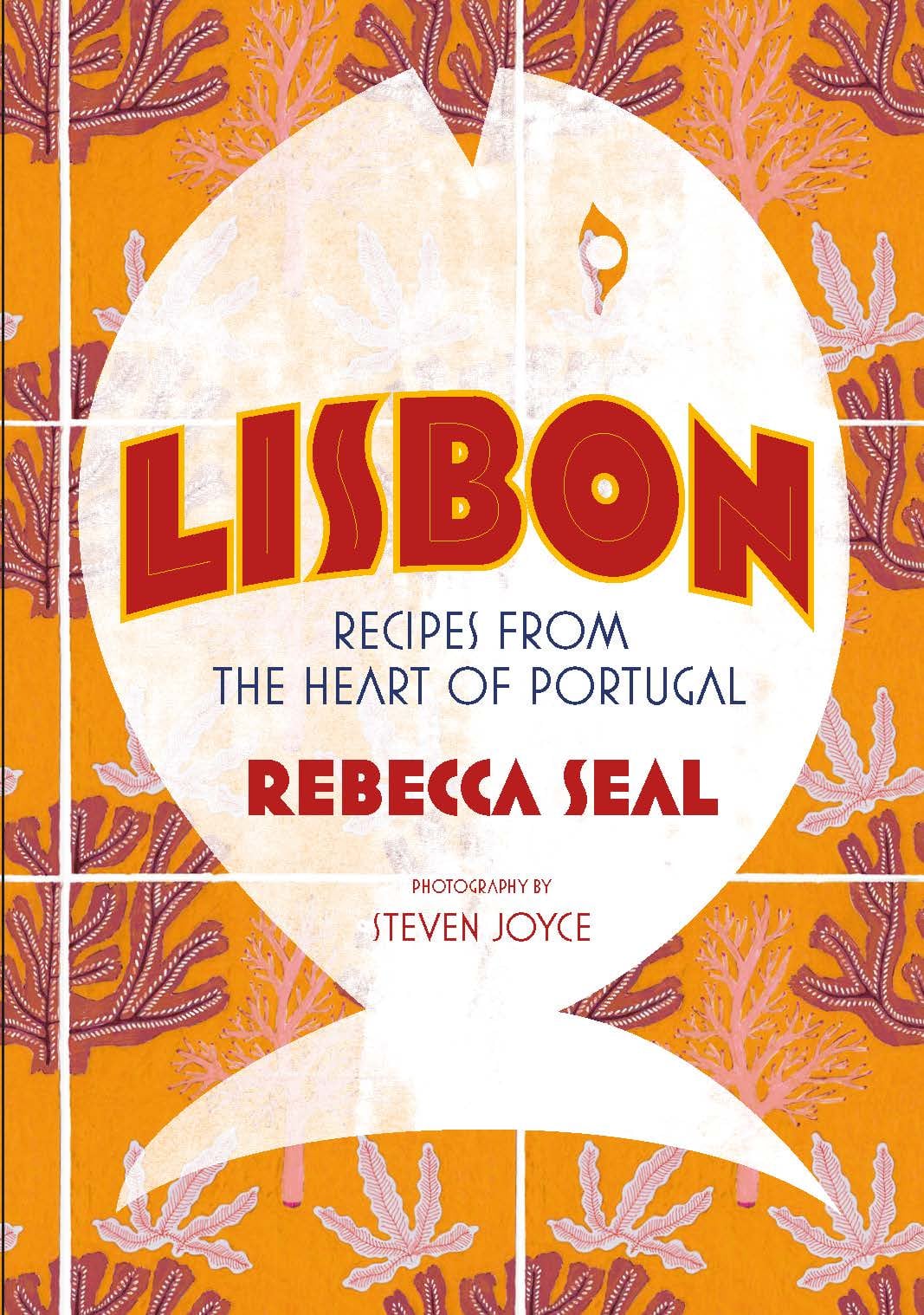 Notes
It is all too easy to find piri piri chicken in Lisbon, as most neighborhoods have at least one and often several simple restaurants serving chargrilled spicy chicken, fries, and salad, along with salt cod fritters, barbecued sardines, grilled chouriço (chorizo) sausages and seafood rice. Locals get takeout or eat at tables set with paper tablecloths, sipping ice-cold beers or carafes of chilled vinho verde, a pale green Portuguese wine.
Traditionally, piri piri chicken is grilled or barbecued on its own, but for an incredibly easy meal, add some roughly chopped onion, a whole head of garlic, and chunks of sweet or white potato to the pan, perhaps with a few thick strips of bell pepper. Toss with an extra tablespoon of olive oil and roast the whole lot together.
This marinade will work for a whole roast chicken (although you will need more sauce), or for chicken wings as well as thighs or drumsticks. Wings will need around half the cooking time below, while separated thighs and drumsticks will need roughly five minutes less.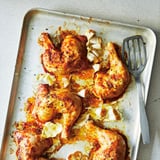 Ingredients
Sauce:
4 garlic cloves
4 tablespoons white wine vinegar
2 large medium-hot red chilli peppers, seeds and ribs removed
2 piri piri, malagueta or African bird's eye chillies, seeds and ribs removed
2 sweet red (bell) peppers, halved, ribs and seeds removed
6 tablespoons olive oil
1 teaspoon fine salt
1 teaspoon freshly squeezed lemon juice
1 teaspoon hot piri piri powder (optional)
2 tablespoons whisky
Chicken:
4 whole free-range (organic if possible) chicken legs (thigh and drumstick together)
4 tablespoons Piri Piri Sauce (either store-bought or using the ingredients above)
1 head garlic, cut in half horizontally
2 tablespoons olive oil
a little salt
Directions
Thoroughly clean a heatproof jar (including the lid) in hot soapy water, then place the jar in a low oven for 15 minutes.
Place all the sauce ingredients into a blender and purée until roughly combined. Taste and decide whether you would like more heat; add another chili or even two if you really like heat. (The fieriness of the paste will be weakened by cooking, so go for slightly more heat than you think you like.) Purée until really smooth, then transfer to the clean, sterilized jar, seal, and store in the fridge for up to 1 month.
Place all the ingredients in a large oven tray and toss until the chicken is well coated. You can cook the chicken straight away but ideally leave it to marinate for as long as you can, even overnight (in the fridge).
When ready to cook, preheat the oven to 180ºC (350ºF/Gas 4). Place the tray in the oven and cook for 45–55 minutes, depending on the size and thickness of the chicken legs, until the skin is crisp and sticky, the meat is cooked and pulls away from the bone easily, and the juices run clear.
Recipe excerpted with permission from Lisbon by Rebecca Seal and Steven Joyce, published by Hardie Grant Books June 2017, RRP $35.00 hardcover.
Information
Category

Main Dishes

Cuisine

Spanish/Portuguese

Yield

Serves 4
Image Source: Steven Joyce