POPSUGAR
/ paid content for /
Simon & Schuster
Reese Witherspoon Whiskey in a Teacup Baked Brie Recipe
Reese Witherspoon's 10-Minute Baked Brie Recipe Is the Easiest Party Trick Ever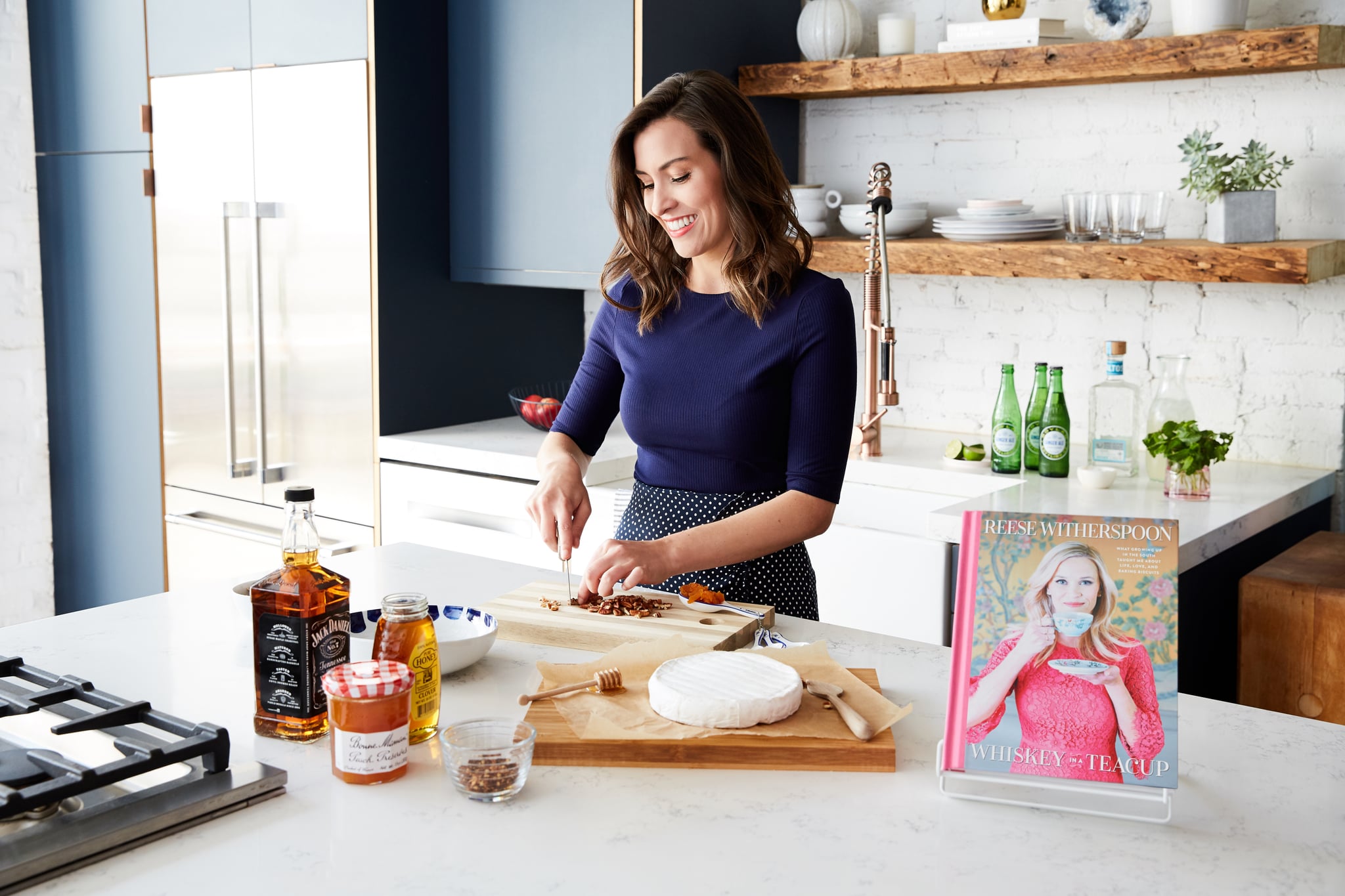 Our favorite Southern belle and star, Reese Witherspoon, has written the book of our dreams: Whiskey in a Teacup. She dishes on Southern style, parties, and traditions she loves — not to mention the tons of delectable recipes to try out for yourself. Reese's Grandma Dorothea always said that a combination of beauty and strength made Southern women "whiskey in a teacup." We may be delicate and ornamental on the outside, she said, but inside we're strong and fiery. That's definitely a state of mind we can get behind.
Reese gave us an excerpt from her book, and our mouths are watering just thinking about it. Her baked brie recipe is beyond easy and a total crowd-pleaser. We tried it for ourselves, and we've never seen so many happy guests. Read on to learn how to make it yourself, then get POPSUGAR's Winter Must Have box — the book is included this season! After getting your hands on the box, you'll be dubbed entertainer of the year.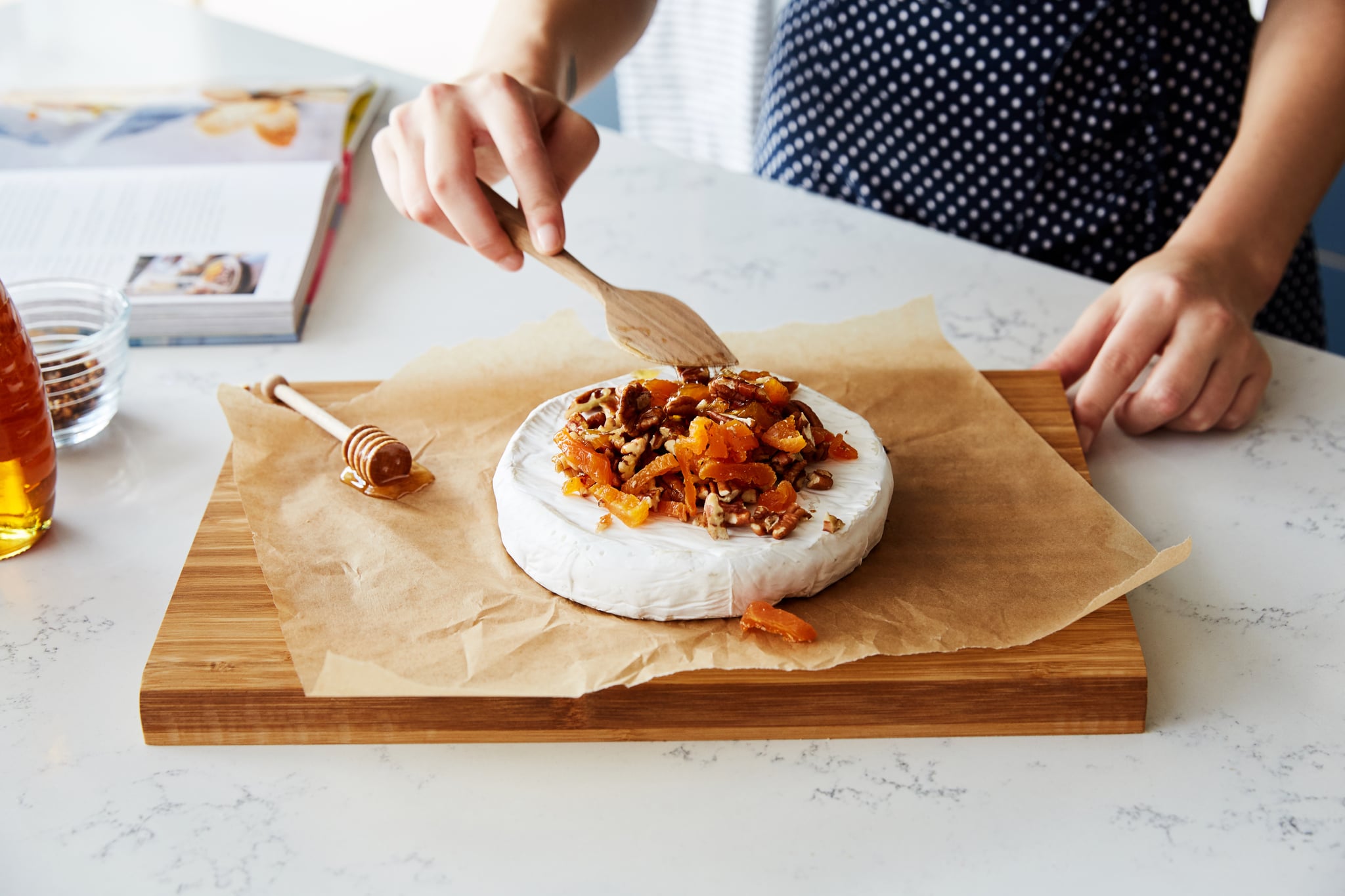 Baked Brie
Whiskey in a Teacup by Reese Witherspoon
Notes
Creamy cheese topped with fruit-and-nut chutney is a classic combination, but I make it Southern style by using spiced-up peach preserves. The dried apricots and chopped pecans provide texture, and the Tennessee whiskey and vinegar give a great little kick of acidity to the rich cheese and sweet topping.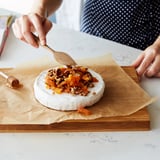 Ingredients
1 whole Brie round
2 tablespoons peach preserves (really, any kind of fruit preserves will work; you can see what fruit and pepper jellies are made locally)
1/8 teaspoon red pepper flakes
1 tablespoon dried apricots, chopped
1/2 cup chopped pecans
1 teaspoon honey
2 teaspoons whiskey
1 teaspoon balsamic vinegar
Directions
Preheat the oven to 350°F.
Line a baking sheet with parchment and place the round of Brie on the paper.
Stir together the preserves, pepper flakes, apricots, pecans, honey, whiskey, and vinegar and spoon over the top of the cheese round.
Bake for 5 to 10 minutes, keeping an eye on the cheese as it heats. The topping will begin to run down the sides and the cheese itself will begin to look misshapen. The warming time will vary depending on the brand of cheese and how cold it is to begin with. It's easy for the cheese to melt completely and the topping to burn if you don't watch it carefully. Serve with an assortment of crackers, apple slices, or bread.
Information
Category

Appetizers

Cuisine

North American

Yield

8 to 10 Servings
Image Source: POPSUGAR Photography