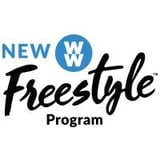 We've partnered with Weight Watchers to share delicious and protein-packed egg recipes that will keep your wellness plan on track. The brand-new Weight Watchers Freestyle™ program now includes more than 200 foods that are zero SmartPoints®, from skinless chicken and turkey breast to eggs, fish, seafood, beans, tofu, nonfat plain yogurt, and so much more! Now you can count less and enjoy more.
Eggs and veggies alongside toasted bread cubes, Canadian bacon, and cheese? Yes, you really can have all that flavor and protein for only 2 Points® per serving, as the eggs, spinach, and squash are zero Points®! Prep time is just over 20 minutes, so your girls' brunch guests will have no idea how easy it was unless you tell.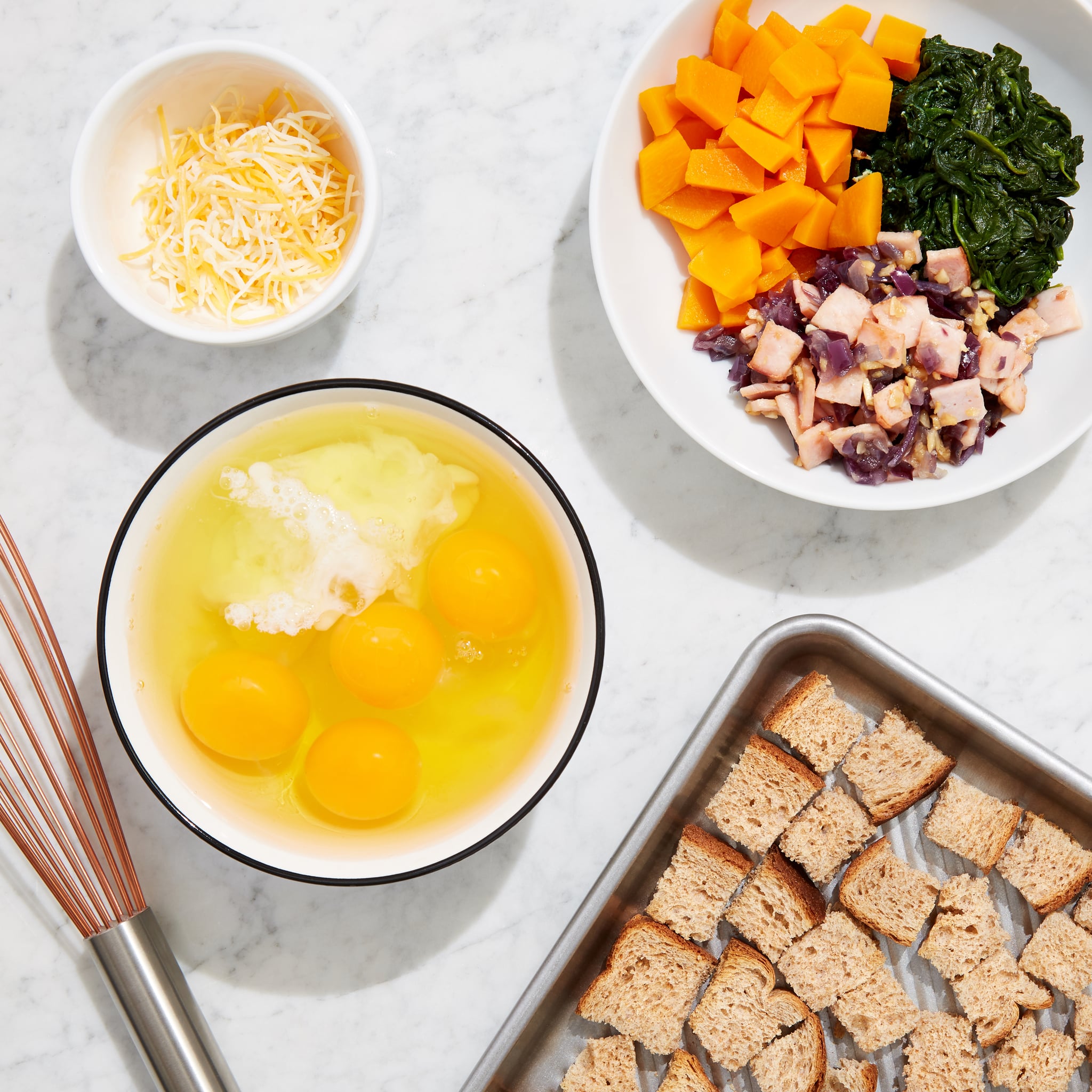 Savory Vegetable Strata
2 Weight Watchers SmartPoints® Per Serving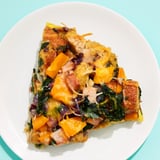 Ingredients
Cooking spray
7 slices reduced-calorie whole wheat bread
1 tablespoon olive oil
1 medium red onion, chopped
2 medium garlic cloves, chopped
3 slices uncooked Canadian bacon, diced
20 ounces chopped frozen spinach, thawed and squeezed dry in a dish towel
10 ounces frozen Winter butternut squash, thawed
4 large eggs
6 egg whites
1/4 cup fat-free skim milk
1/2 teaspoon table salt
1/4 teaspoon black pepper
2 tablespoons Weight Watchers Reduced Fat Mexican-style blend shredded cheese
Directions
Preheat oven to 375ºF. Coat a large nonstick baking sheet with cooking spray.
Cut bread into cubes and spread out on sheet in a single layer. Coat with cooking spray; toast in oven until lightly browned, about 5 minutes. Remove from oven and spoon into a large bowl; set aside.
Heat a large nonstick skillet over medium-high heat; add oil. Saute onion until it starts to turn transparent, about 2 to 3 minutes. Add garlic and bacon; cook, stirring occasionally, until onion starts to brown, about 3 to 4 minutes more. Remove skillet from heat and set aside.
Place spinach, squash, eggs, egg whites, milk, salt and pepper in a large bowl; whisk to combine. Add onion mixture; whisk again. Pour over toasted bread cubes and mix with a spoon to thoroughly combine.
Pour mixture into a 9x13-inch nonstick pan and spread into an even layer; sprinkle with cheese. Bake until a knife inserted in center comes out clean, about 20 to 25 minutes. Slice into 8 pieces and serve.
Serving size: Yields 1 piece per serving.
Information
Category

Main Dishes

Cuisine

North American

Yield

Serves 8

Total Time

58 minutes, 59 seconds