Sesame-Ginger Soba Noodle Salad With Ribboned Asparagus
A Choose-Your-Own-Adventure Sesame-Ginger Soba Noodle Salad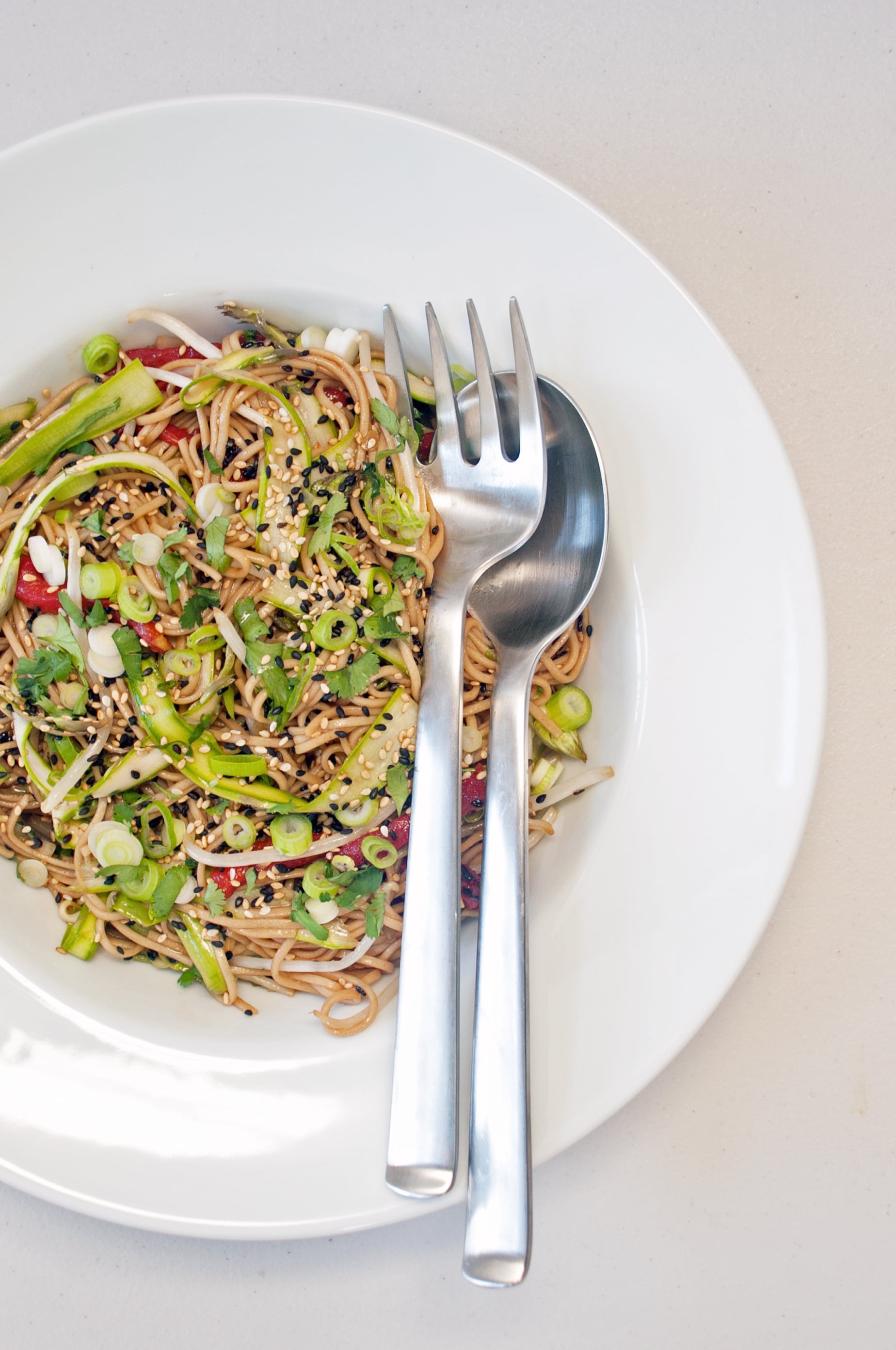 Say hello to my go-to dish for feeding a crowd: sesame-ginger soba noodle salad. Vibrantly flavored, full of crisp vegetables, and best served at room temperature, this noodle dish is perfectly tailored for potlucks and casual dinner parties, and will even shine as leftovers the next day (provided there's some left).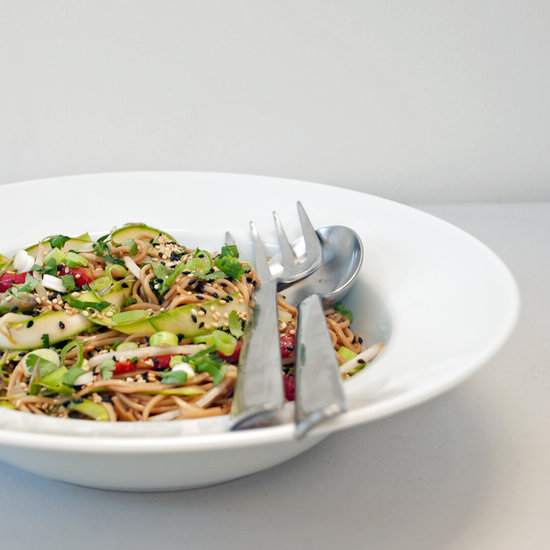 The best part: the bold sesame-ginger dressing takes well to any manner of vegetables. You can make the recipe with ribboned asparagus, roasted bell peppers, and mung bean sprouts, or choose your own adventure by subbing in whatever veggies look best at the market (see the recipe for some suggestions).
Notes
Feel free to sub in your favorite seasonal vegetables; mushrooms, snap peas, and shredded carrots are all excellent options.
Ingredients
1/4 cup neutral oil, such as grapeseed or canola
3 tablespoons toasted sesame oil
1 tablespoon chili oil
1/2 cup soy sauce
3 tablespoons balsamic vinegar
3 1/2 tablespoons dark brown sugar
2 teaspoons kosher salt
1 tablespoon minced ginger
1 garlic clove, minced
1 9-1/2-ounce package soba noodles
1 bunch asparagus, ribboned
2 red bell peppers, roasted and sliced, or 1 cup jarred roasted bell peppers, drained
2 large handfuls mung bean sprouts
1 bunch scallions, thinly sliced
1/4 cup toasted sesame seeds
1/2 cup chopped cilantro
Directions
Whisk together the oils, soy sauce, vinegar, brown sugar, salt, ginger, and garlic in a large mixing bowl.
Cook the soba noodles according to the instructions on their package, or until tender but not mushy. Drain them and then rinse with cool water or dunk in an ice bath until the noodles are at room temperature. Drain off excess water, and then add the noodles, asparagus, bell peppers, mung bean sprouts, scallions, sesame seeds, and cilantro to the dressing, tossing to coat.
Serve at room temperature.
Information
Category

Salads, Main Dishes

Cuisine

North American

Yield

6 to 8 servings
Image Source: POPSUGAR Photography / Nicole Perry