Slow-Cooker Chicken
Once You Slow-Cook a Chicken, You'll Never Go Back
I love roasting a whole chicken for guests. There are so many different flavors you can add, plus it feeds a crowd. But it can get tricky timing everything perfectly so you aren't serving a bone-dry bird or one that's still a touch pink. Slow-cooking a chicken is such a smart solution when you want to focus on entertaining and not being a slave to your oven.
Elevating the chicken from the base of your slow cooker keeps it from basically poaching plus gives it a bit of lift, which makes it easier for extracting once it's finished. Rolling a couple of balls of tinfoil is a simple way to create a base, but a layer of fresh herbs or even onion chunks would work, too.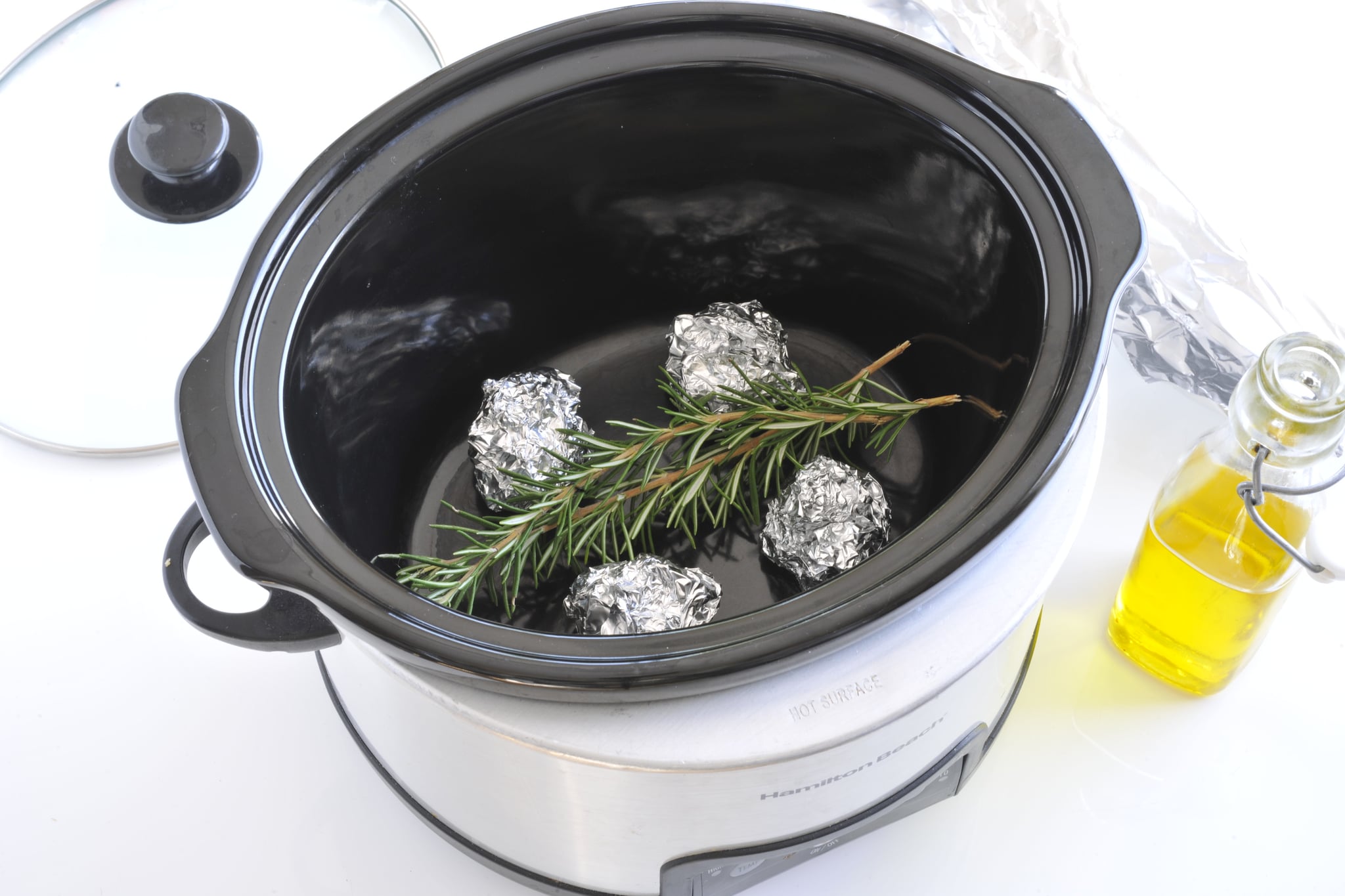 Nestle the chicken into a slow cooker, coating the skin with oil to keep it from sticking. There are so many different options at this point when it comes to infusing taste, like adding fresh herbs, whole cloves of garlic, or even spice blends.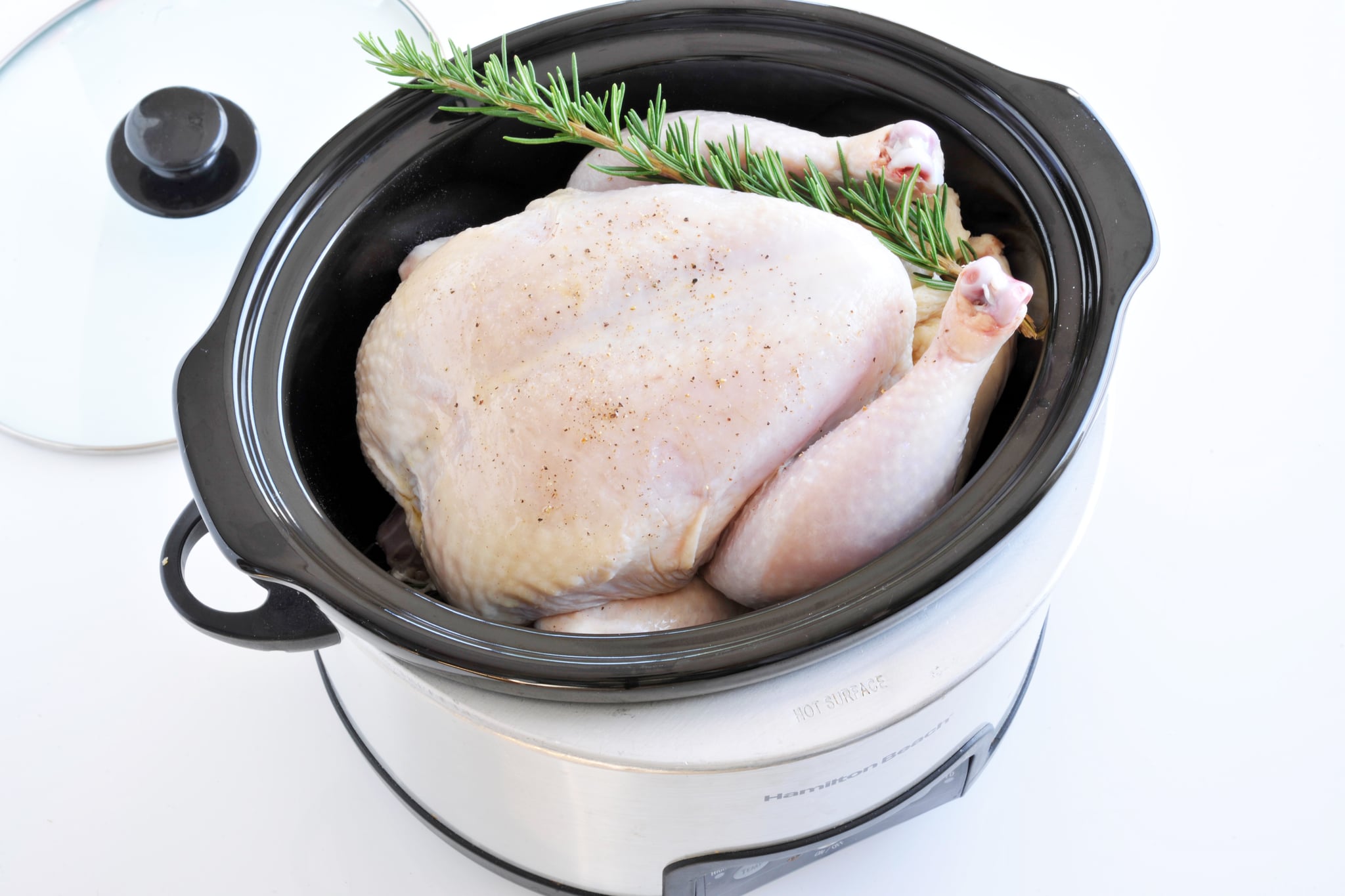 Then let your slow cooker do all the work. The result: a seriously succulent cooked chicken with a lightly browned skin. SO good.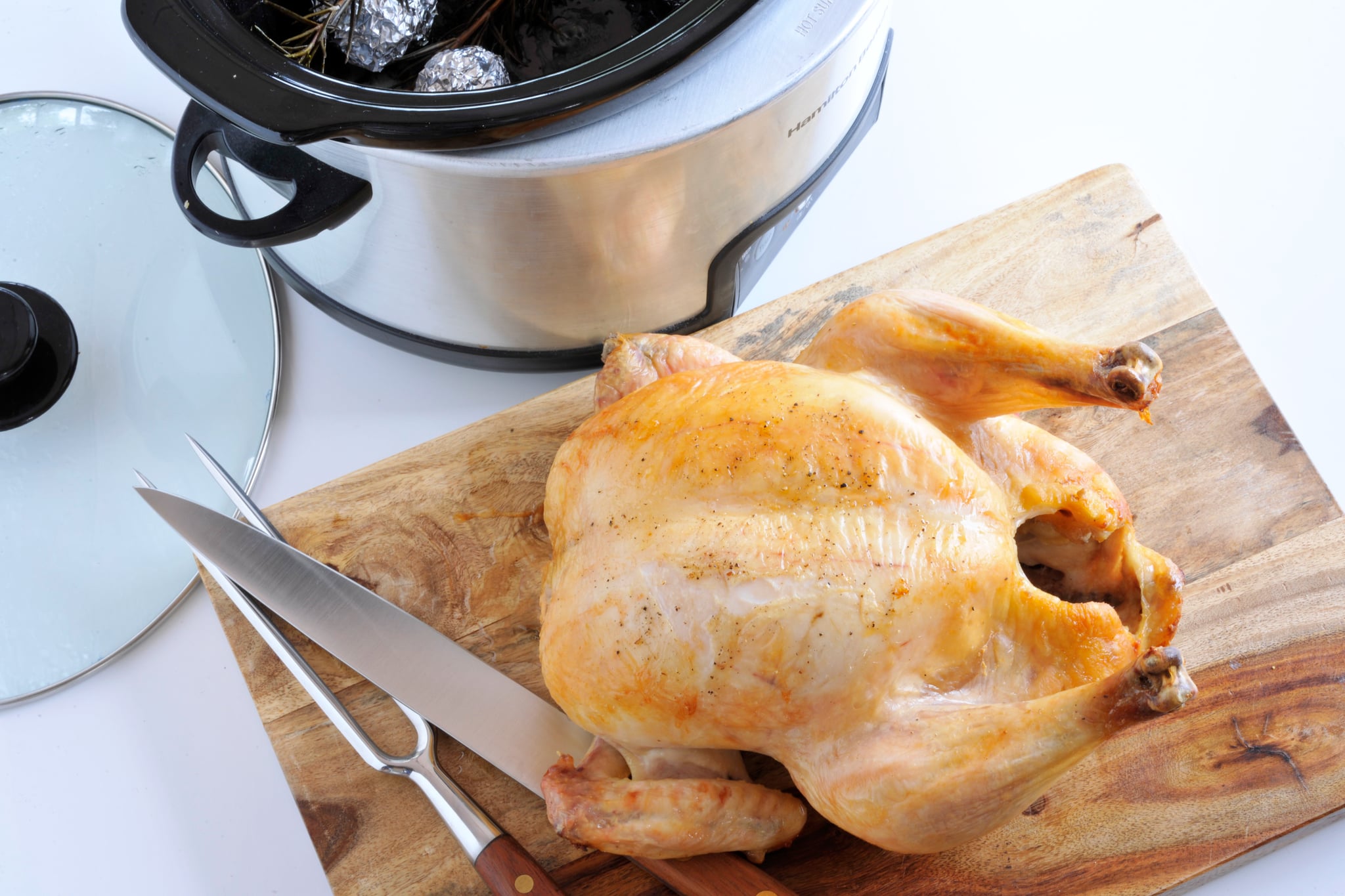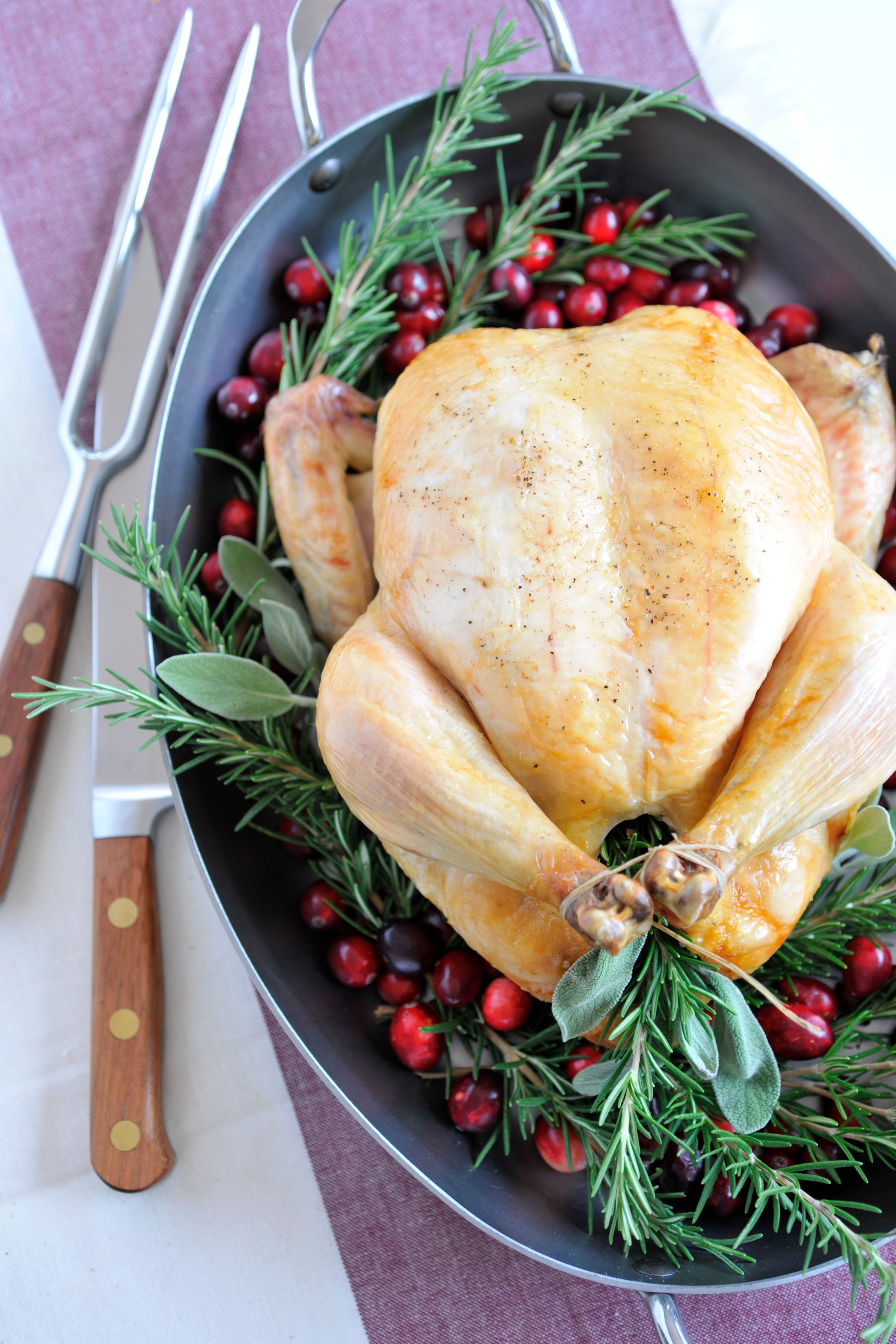 Slow-Cooker Whole Chicken
From Sarah Lipoff, POPSUGAR Food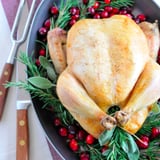 Ingredients
1 whole chicken, around 4 pounds
1 teaspoon olive oil
1 teaspoon salt
1/4 teaspoon pepper
3 sprigs rosemary
Directions
Place four rounds of tinfoil about the size of golf balls into the base of the slow cooker.
Add two sprigs of rosemary and then place the whole chicken on top, removing any giblets beforehand.
Coat the chicken with olive oil then sprinkle with salt and pepper. Top with the other sprig of rosemary. The earthy flavor will infuse the chicken while it's cooking
Set the slow cooker to medium and cook for 2 to 4 hours or until the internal temperature is 165˚F.
If you absolutely can't live without crispy skin, after removing the whole chicken from the slow cooker, place on a baking tray and broil on the lowest rack of your oven for 3 to 5 minutes.
Let the chicken rest for 10 minutes before carving.
Information
Category

Main Dishes, Game

Cuisine

North American

Yield

4 servings

Total Time

3 hours, 59 minutes, 59 seconds
Image Source: POPSUGAR Photography / Dean Lipoff