Thanksgiving-Leftovers Croissant Recipe
Your Thanksgiving Leftovers Are Practically Begging to Be Stuffed Into a Croissant
Every year when Thanksgiving rolls around, I can't wait for all of the classics — a giant turkey, mashed potatoes, green beans, yams, and cranberry sauce — but my favorite thing is wrapping the leftovers in croissant dough and baking them up for the next few days. It's the best part of reliving a day full of family, friends, and fun all in one bite. Not only are these croissants easy to assemble, but they're also the perfect way to pack up your leftovers.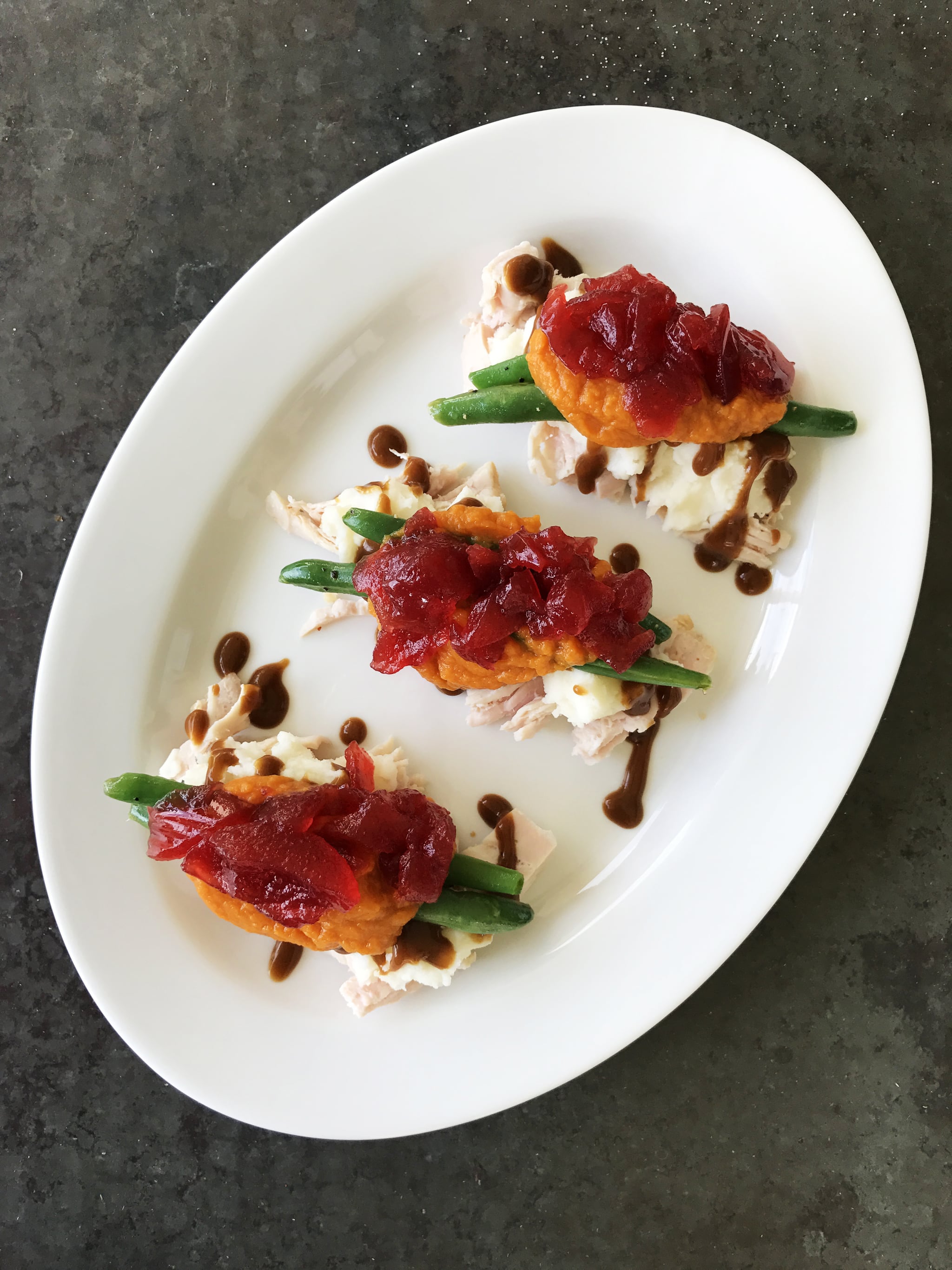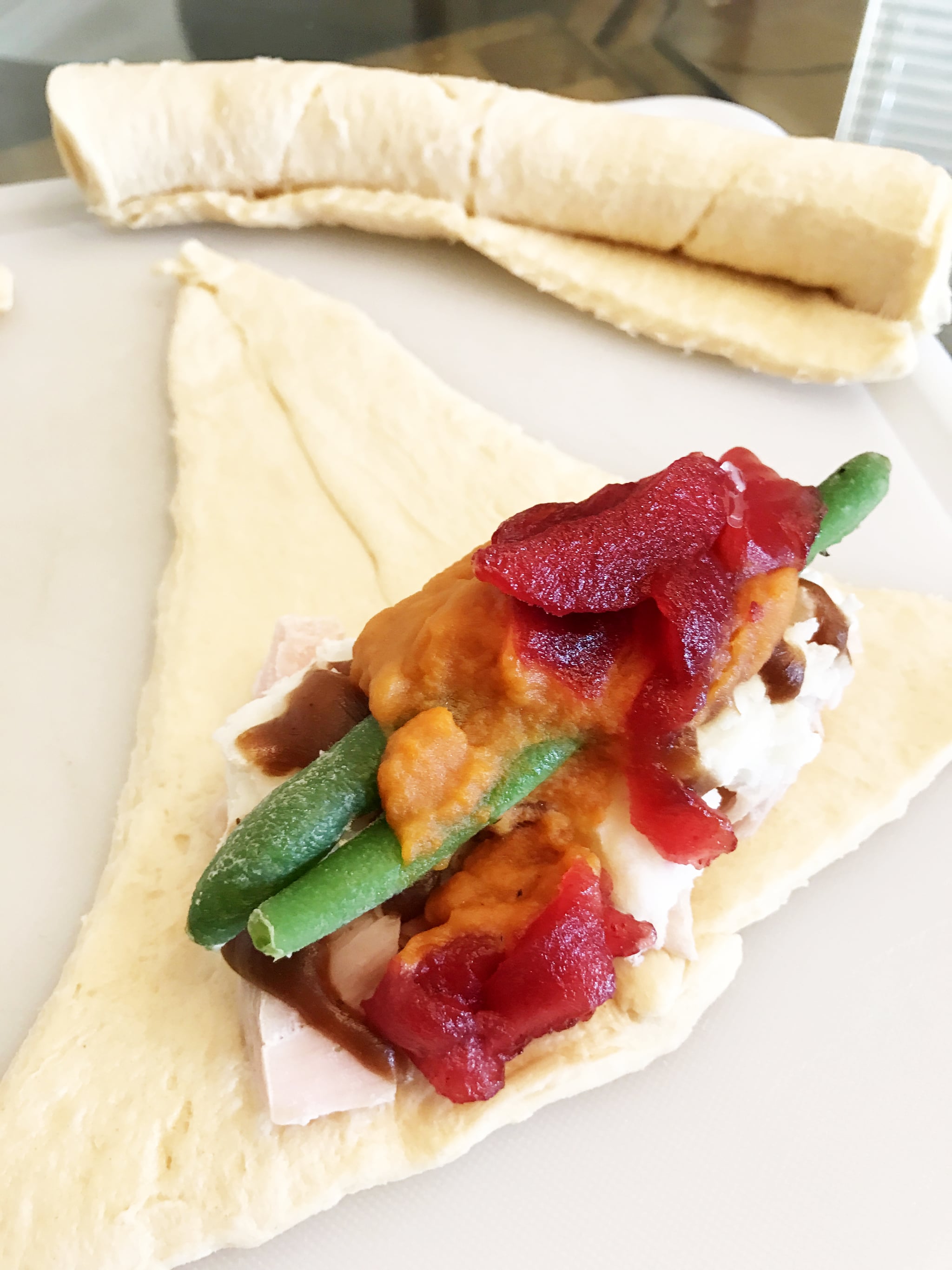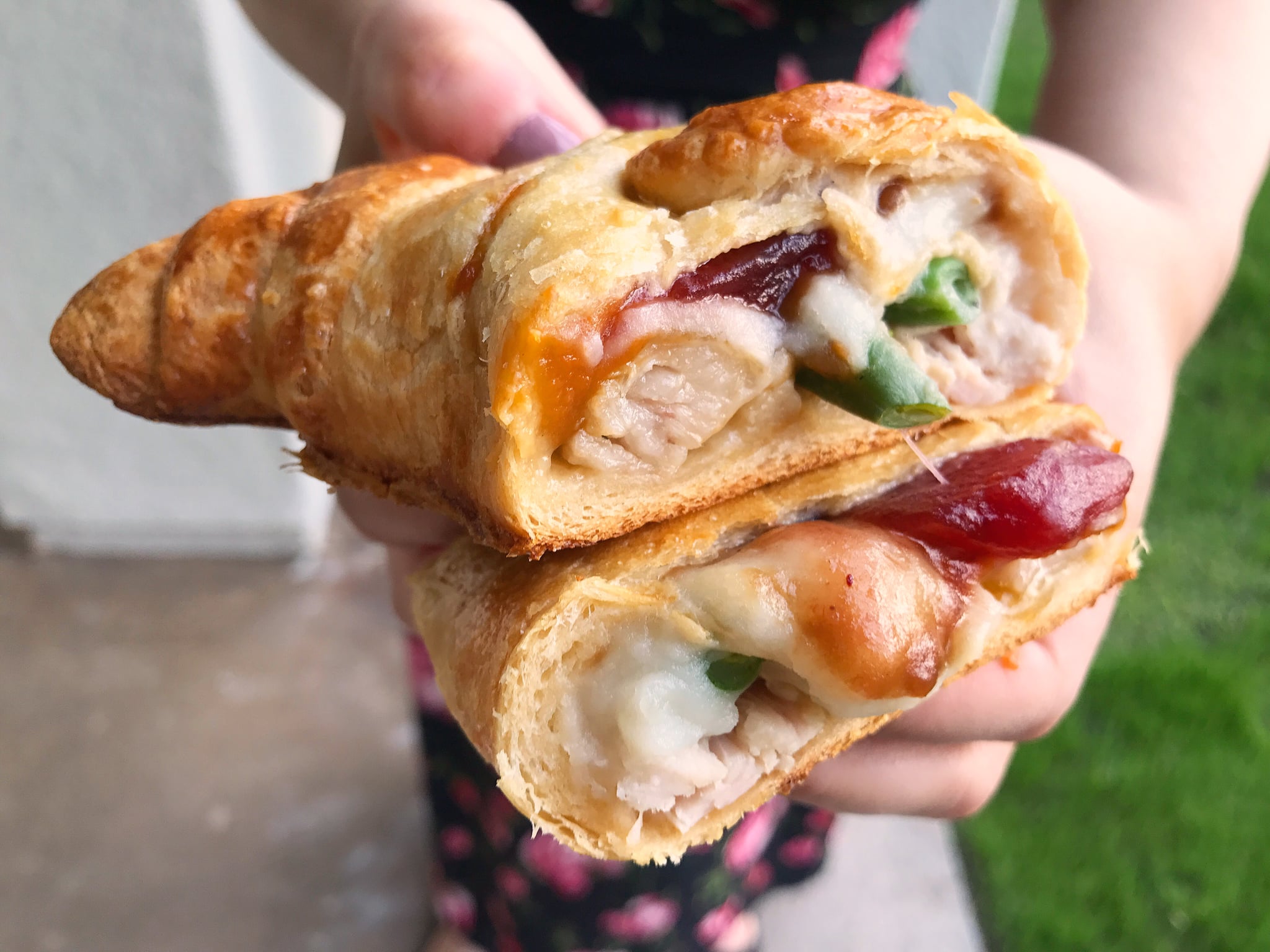 Thanksgiving-Stuffed Croissants
Nicole Iizuka, POPSUGAR Food
Notes
You can use whatever leftovers you'd like for a filling!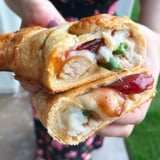 Ingredients
1/2 cup cooked turkey, sliced
1/4 cup mashed potatoes
2 tablespoons gravy
8 green beans
1/4 cup mashed yams
1/4 cup cranberry jellied sauce
1 can crescent roll dough, like Pillsbury
1 egg, whisked
Salt
Directions
On a plate, make 4 small piles of sliced turkey, shaping them slightly lengthwise. Top each with some mashed potatoes, a drizzle of gravy, 2 green beans, a small scoop of yams or sweet potatoes, and a spoonful of cranberry sauce. You want the piles to be even and about the size of half of a deck of playing cards.
Freeze Thanksgiving piles for at least 2 hours, or overnight. This prevents them from spreading too much as you try to roll the croissants.
Preheat the oven to 350°F and unroll your crescent roll dough. Take 2 triangles and press them together to form one large triangle. Place the pile of Thanksgiving leftovers in the center of the large end of the triangle. Wrap the dough around the pile, pulling the end so it wraps around completely. Then take the extra dough on the sides and wrap around the sides of the filling, pulling the ends toward the center like you would a traditional croissant. Brush the tops with egg wash and sprinkle lightly with salt.
Bake for 25-30 minutes or until the tops of the croissants are golden brown. Serve warm, or let cool, place in an airtight container, and store for up to 2 days.

Information
Category

Main Dishes, Sandwiches

Cuisine

North American

Yield

4 Servings

Total Time

2 hours, 59 minutes, 59 seconds