Tomatillo Guacamole Recipe
3 Secret Ingredients Take Your Guacamole From Good to Best Effin' Ever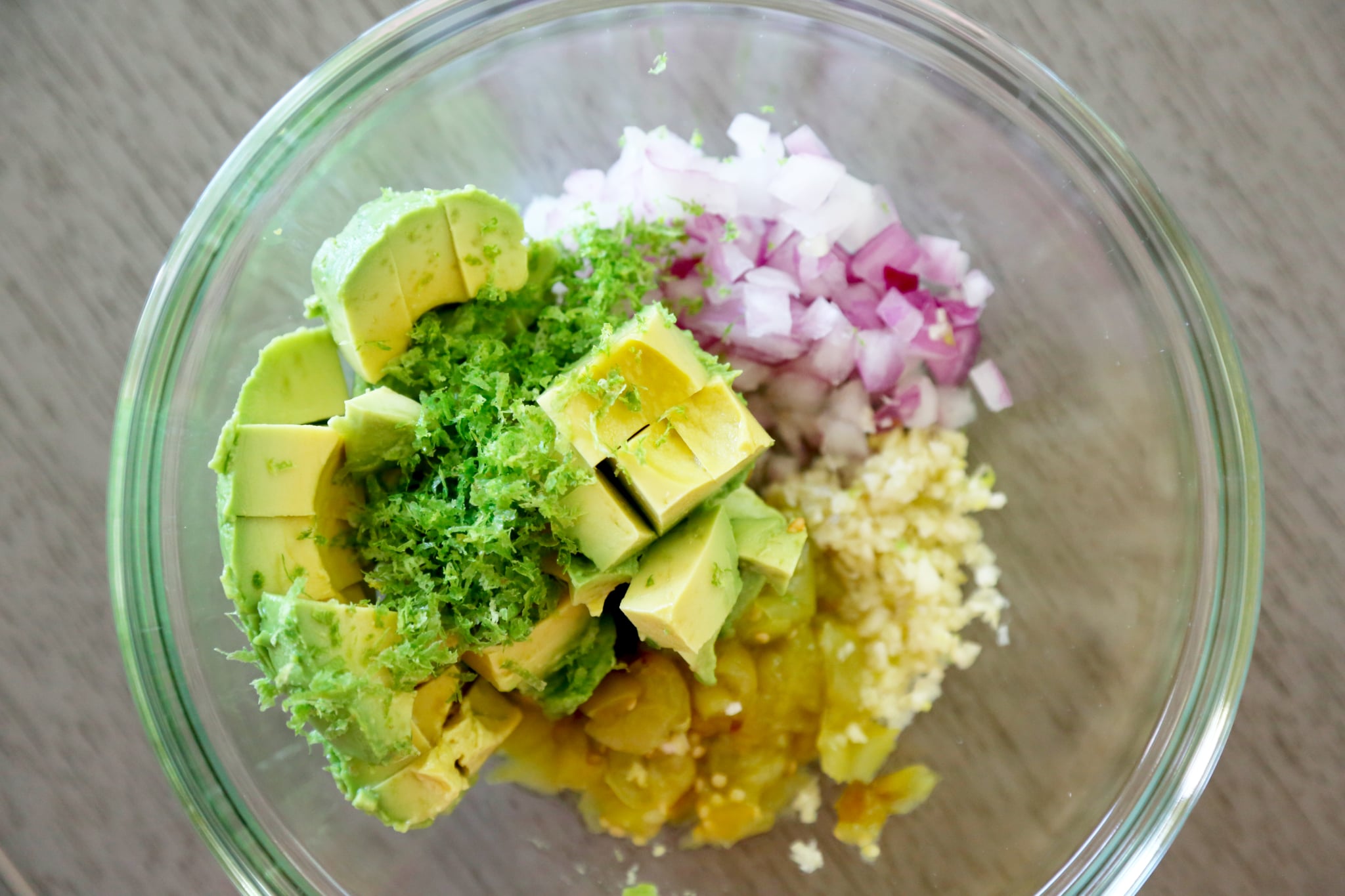 Are you ready to make the best guacamole of your life? I mean, really? Start with two secret ingredients in this guacamole recipe I recently discovered in a tomatillo salsa from The Love & Lemons Cookbook by Jeanine Donofrio. They would be: a pinch of sugar and broiled tomatillos. Just as Italian cooks may add a tiny bit of sugar to a tomato sauce to soften the acidic, edgy flavors, so does Jeanine for all of her salsa recipes. It's genius. The broiled tomatillos themselves offer a very different flavor than tomatoes. They have an earthy, comforting flavor that is reminiscent of warm corn tortillas. Dare I say I prefer tomatillos to tomatoes?
The last secret ingredient is one I thought of on the fly. I almost always run citrus fruit through a microplane before juicing it, because the zest is full of flavor, even more so than the juice. Guac recipes usually call for lime juice, but I've never attempted to make guac with lime zest. This time around I did, and I have to say I'll never go back. The guac bursts with limey flavor and finishes super smoothly. There's no bitterness or sour finish, just good guac that goes down almost too easily. Get ready to triple this recipe!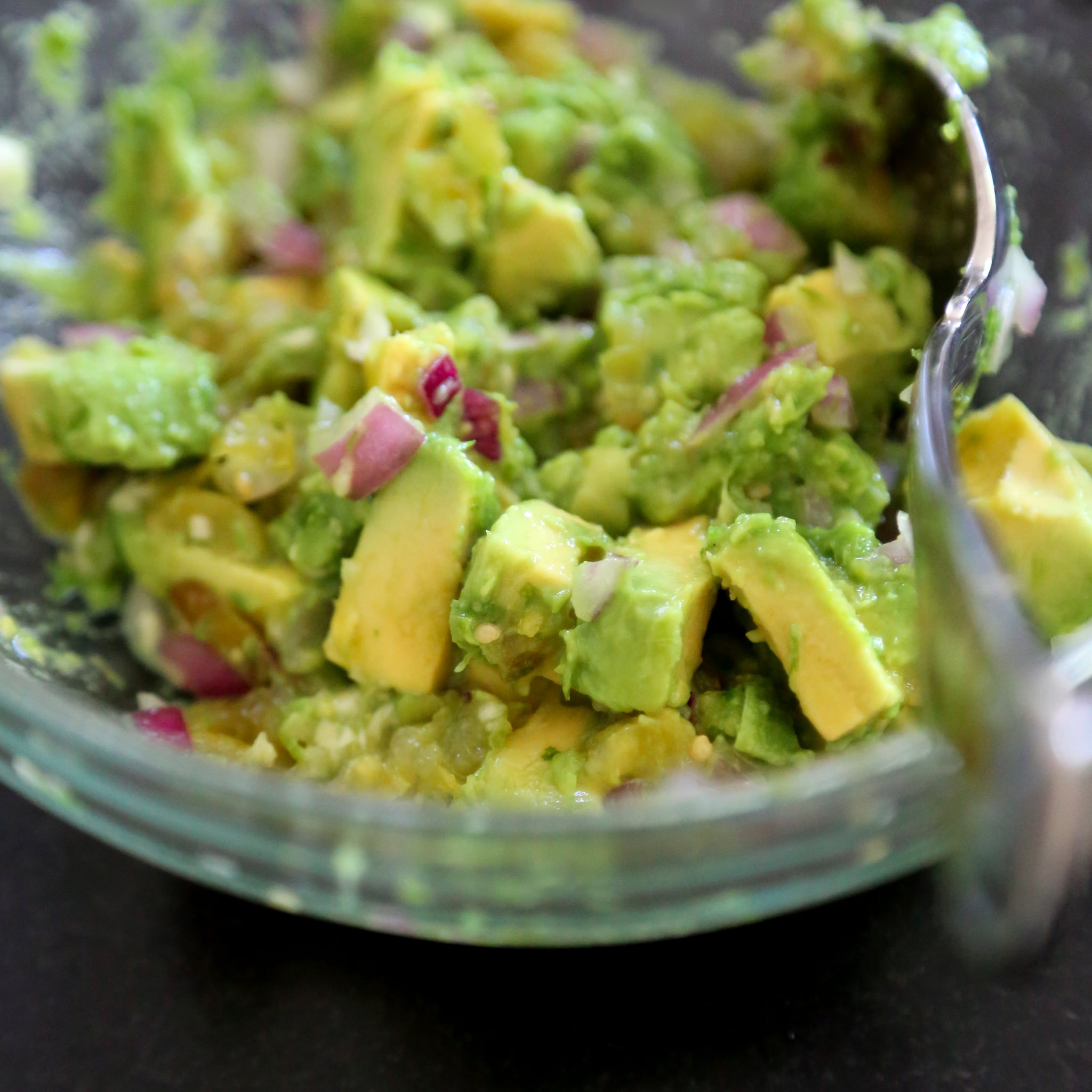 Notes
My tomatillos were very small (the size of a ping pong ball). Feel free to use more or less depending on the tomatillos you find in your grocery store, farmers market, or garden.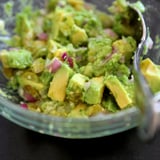 Ingredients
4-5 tomatillos
1 avocado, diced
1/4 cup red onion, diced small
1 garlic clove, minced
Pinch salt
Pinch sugar
1 lime, zested
Lime juice, to taste
1 serrano pepper, chopped, to taste
Chopped cilantro, optional, to taste
Directions
Place tomatillos on a sheet pan and place in the oven. Turn oven to broil setting and bake until soft and caramelized. Allow to cool before roughly chopping.
In a bowl, combine all ingredients including the cooled tomatillos. Stir gently and adjust seasoning, adding more salt, lime juice, or serrano peppers as necessary. Optionally, stir in chopped cilantro to taste.
Serve immediately with chips or alongside tacos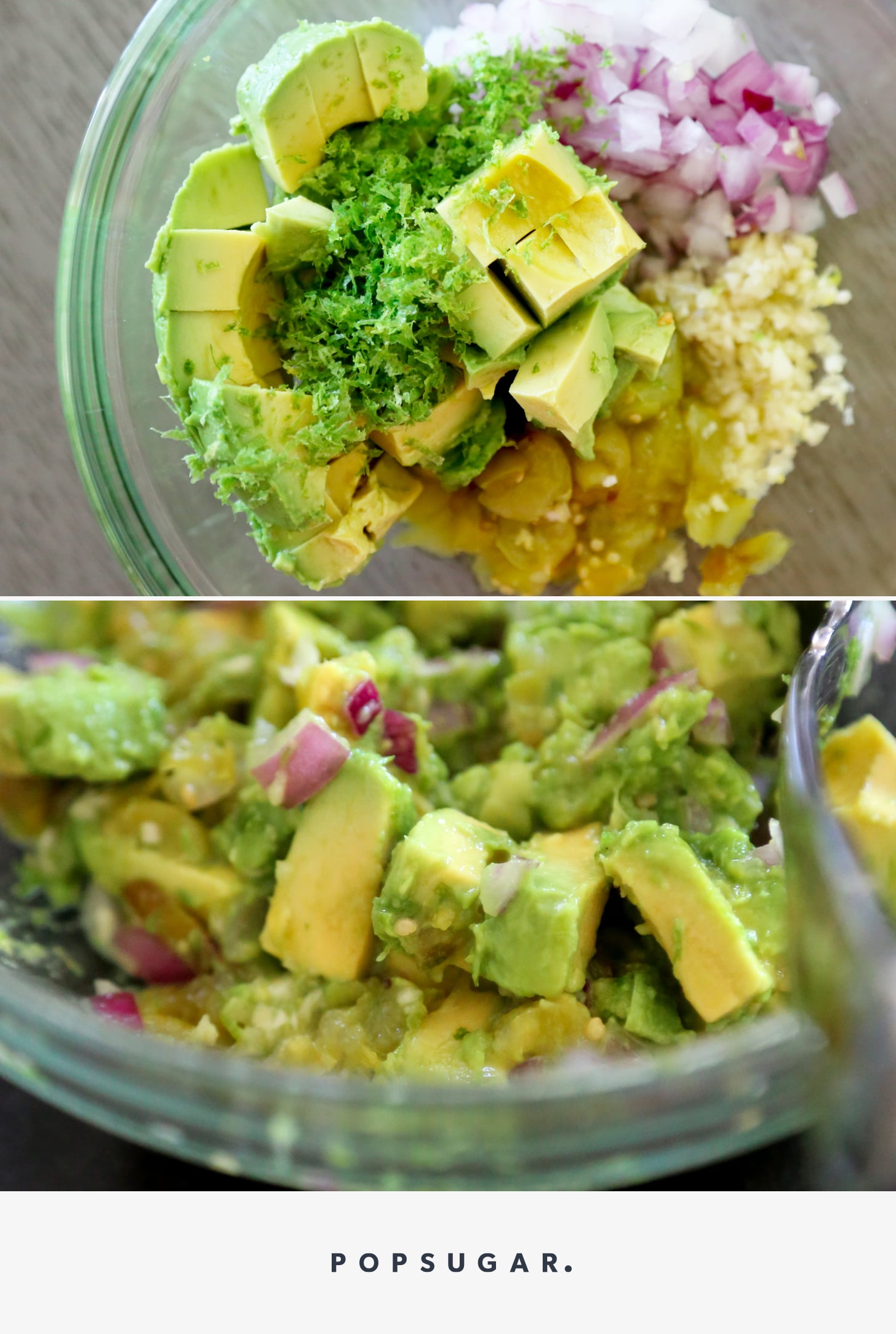 Information
Category

Snacks

Cuisine

Mexican

Yield

Serves 3

Total Time

19 minutes, 59 seconds
Image Source: POPSUGAR Photography / Anna Monette Roberts