Twix Spread Review
Twix Spread Is the Best Damn Thing I Have Tasted All Year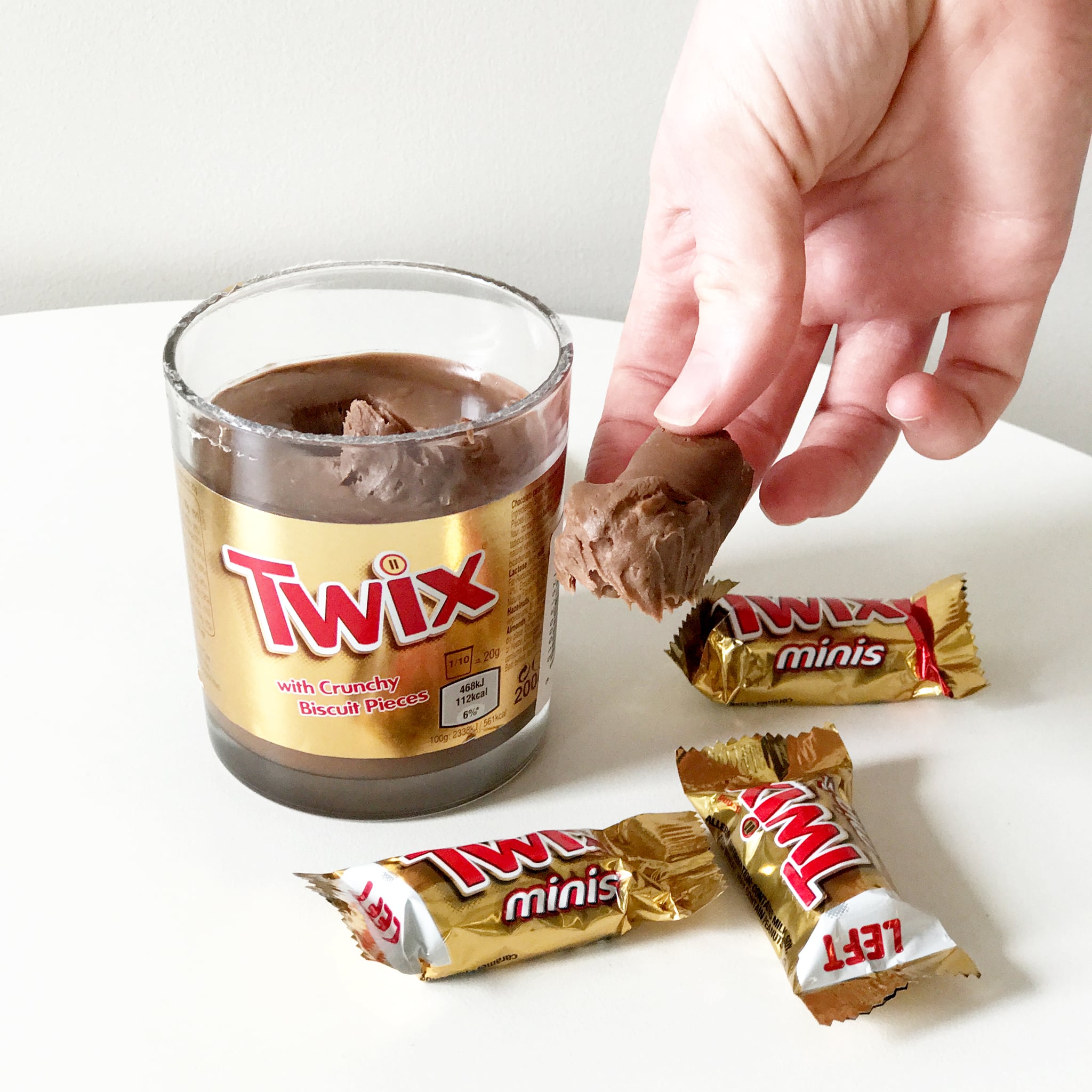 If you need me, you can find me in the kitchen scraping out every last bit of this Twix spread with a spoon. It's part of my job to try a ton of new snacks every year — I know, it's tough, but someone's gotta do it — but not everything deserves its own mini essay of praise. I'm not exaggerating when I say this is the best sugary product I have blessed my taste buds with this year, and if you're a Twix-lover, you're going to lose your sh*t over it. You may think a product that's basically a hybrid of Twix and Nutella is too good to be true, but rest assured, the Mars Twix Spread ($5) is real and available at Cost Plus World Market.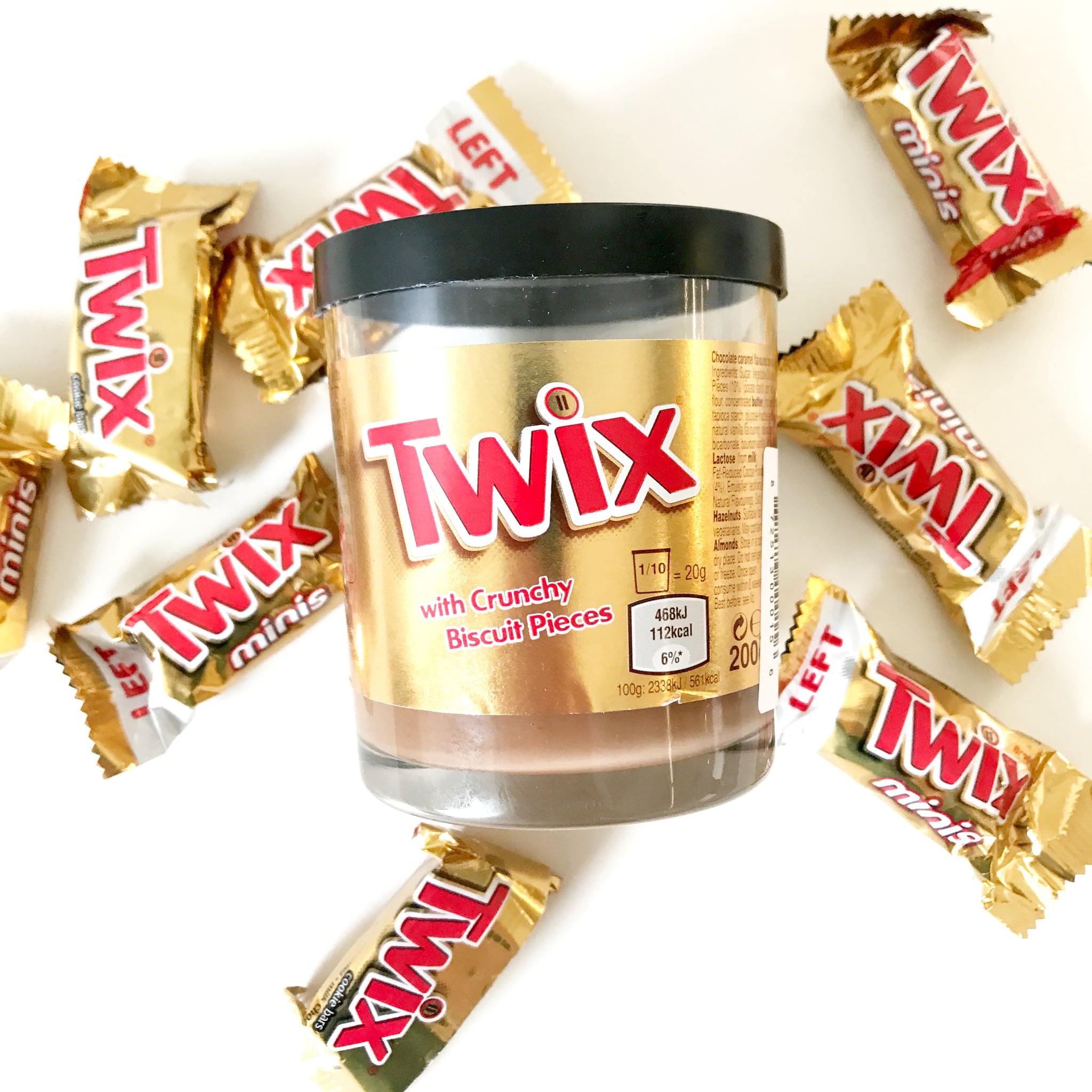 In terms of flavor, the spread seriously does taste like a buttery blend of ground-up Twix bars. The smooth, chocolaty mixture has tiny pieces of biscuit cookies throughout, so it has plenty of crunch, too. As someone who does not like Nutella (disagree with me all you want, but Chrissy Teigen will back me up), I firmly believe this is way better than the popular hazelnut spread and tastes more cocoa-y. We here at POPSUGAR are candy aficionados, so we dipped Twix in our Twix spread, naturally, but you could also spread it on crackers, biscotti, toast, or shortbread cookies.
The Twix spread is a UK-based product, which would explain the fact that it's labeled as a "flavoured spread" and claims to have 10 servings per jar (if it were up to the US, it'd be more like three). But lucky for you and me, you don't have to endure international shipping for this priceless gem. You can either buy it online or in-store from World Market, and if you know what's good for your soul, you'll pick up a jar — or five — sooner rather than later.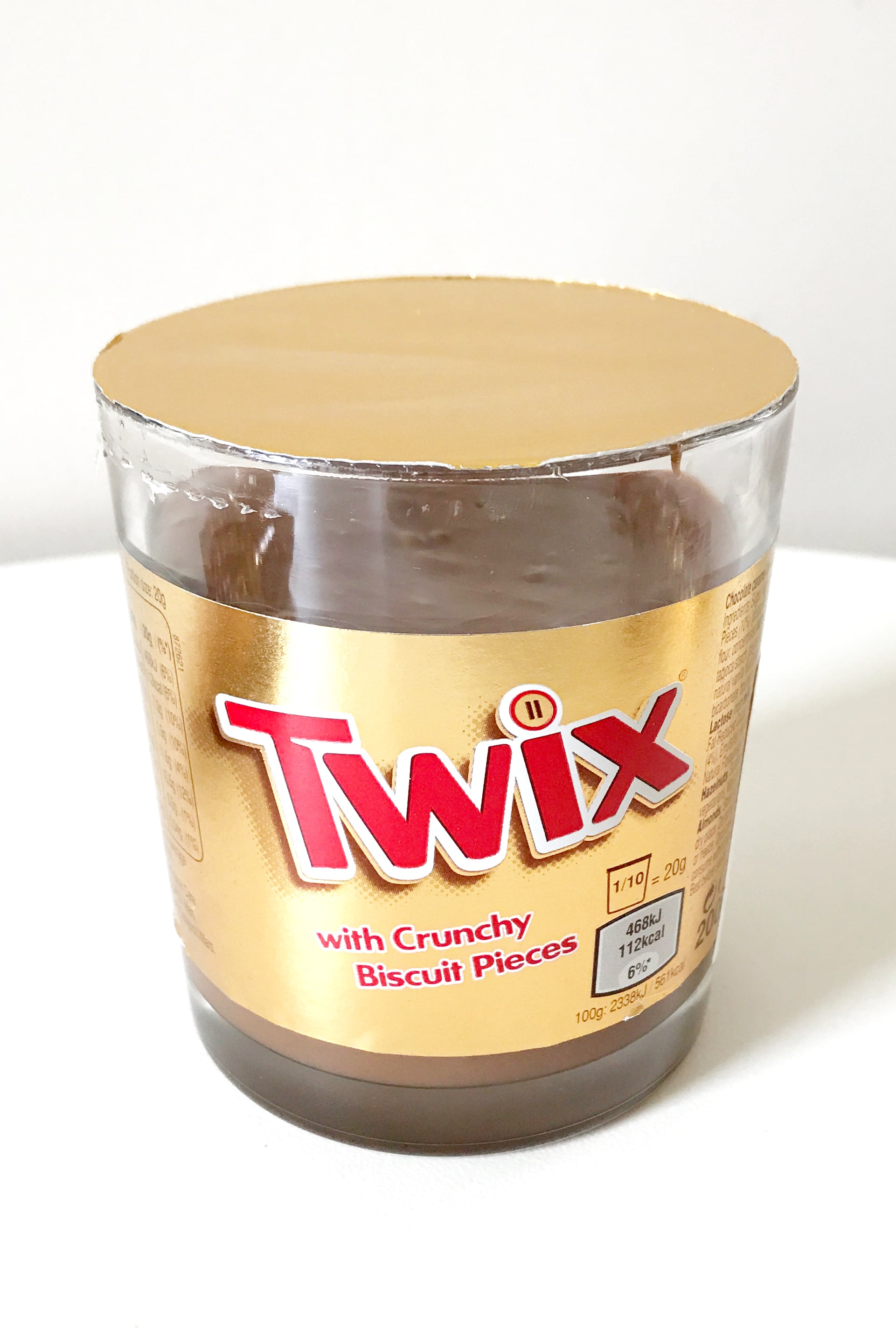 Image Source: POPSUGAR Photography / Erin Cullum