Vodka Cocktail Recipe With Fresh Berries
Seasonal Berries Star in This Go-To Summer Libation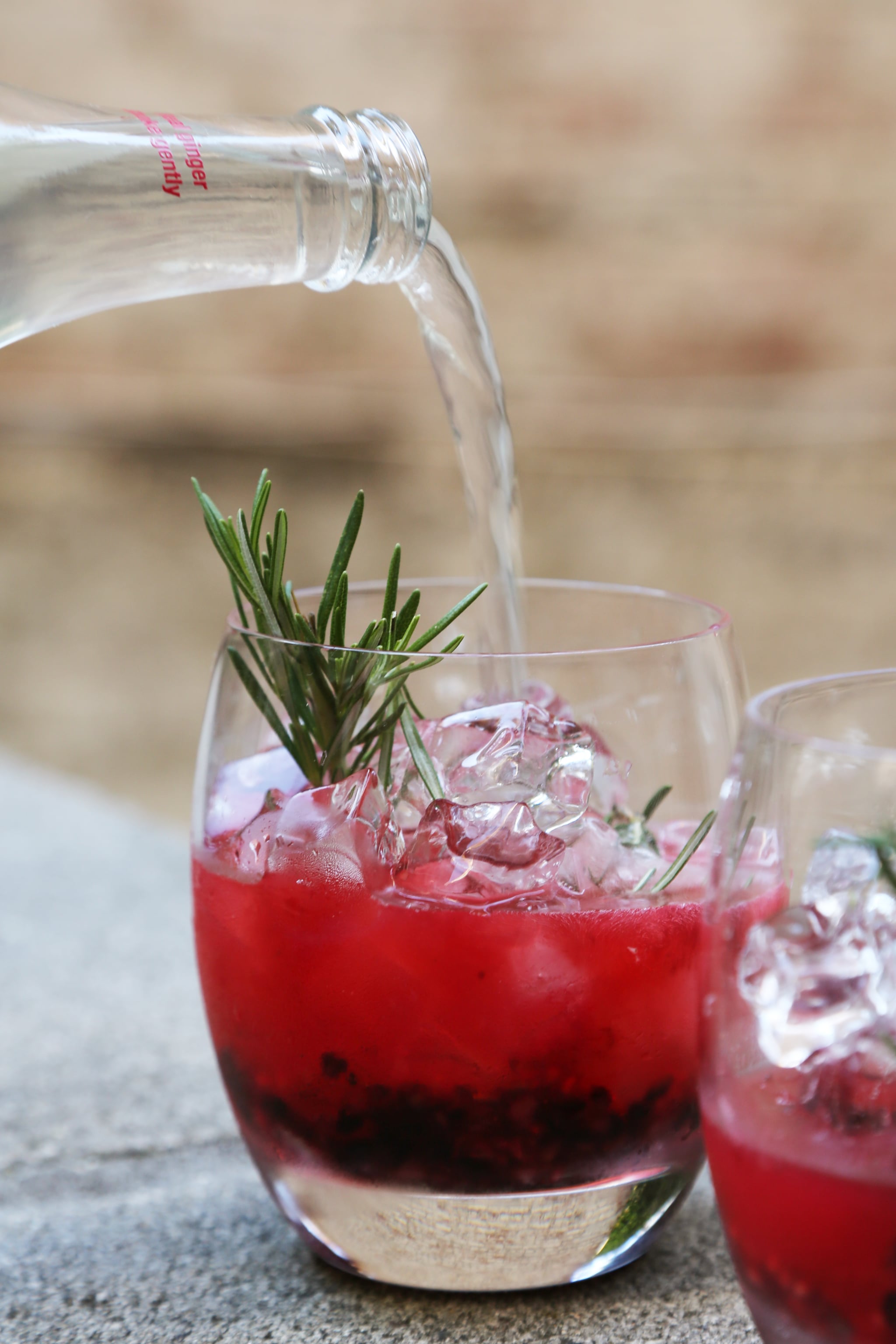 Two obvious signs of Summer are approaching: crates of berries now tower high among farmers market stands, and the days stretch out past 8 pm. Both of these are reason enough to start sipping a seasonal libation outdoors like this Norwegian Wood cocktail recipe from Sweet Paul Eat and Make ($23, originally $30).
The book itself is filled with whimsical watercolor graphics, adorable DIYs like jam-jar salt and pepper shakers, and vibrant comfort-food recipes. Every detail is so expertly put together. Even the thick, stocky pages feel rough, rustic, and recycled between your fingers. I've already lost many lazy weekend mornings flipping and flagging the items I plan to make. But the first on the list had to be the berry, rosemary, and gingery vodka cocktail.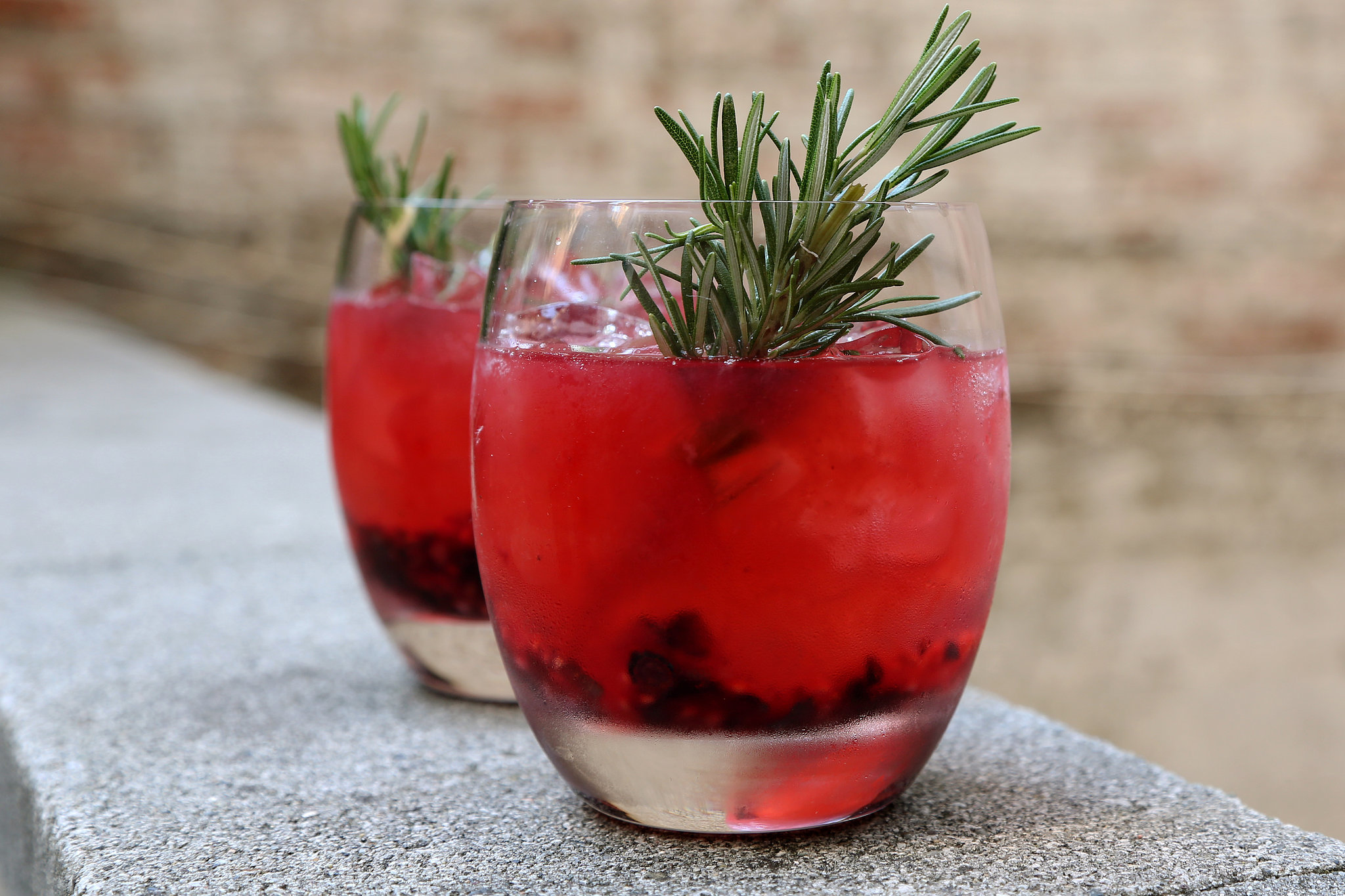 The shocking crimson color that emerges from the muddled berries looks almost artificial, it's so bright. The rosemary scent takes you back to the woods (which feels like a brief excursion when you're in the middle of the city). And the bubbly ginger ale peppers up the flavor. Plan to make pitchers of this stuff, because you will need to share. And for the record, it also tastes wonderful as a mocktail.
Norwegian Wood Cocktail
From Sweet Paul Eat and Make © 2014 by Paul Lowe Einlyng. Reproduced by permission of Houghton Mifflin Harcourt. All rights reserved.
Notes
This is my homage to Norwegian forests, where we pick berries. Rosemary adds a piney note. The drink is very easy: Just muddle the berries and rosemary together and pour the other ingredients on top. Sometimes I make it in a pitcher, and when just the berries remain on the bottom, I fill it up with a cheap bottle of red wine and put it in the fridge. The next day, I have fresh sangria.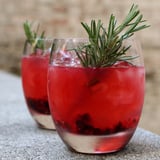 Ingredients
1/2 cup granulated sugar
1/2 cup water
6 raspberries
10 blueberries
4 blackberries
2 sprigs fresh rosemary
Ice
1/2 lime, juiced
1/2 cup vodka
Ginger ale
Directions
In a small saucepan, combine the sugar and water and bring to a boil, stirring until the sugar has dissolved, about 2 minutes. Refrigerate until cold, about 30 minutes.
Divide the berries and rosemary between two old-fashioned glasses. Muddle well with the handle of a wooden spoon. Fill the glasses with ice. Divide the chilled sugar syrup, lime juice, and vodka between the glasses and stir well. Top with the ginger ale, and serve.
Information
Category

Drinks, Cocktails

Cuisine

Other

Yield

2 servings