What Is the History of the Bloody Mary?
Bacon-Infused Vodka Is Undoubtedly the Star of This Bloody Mary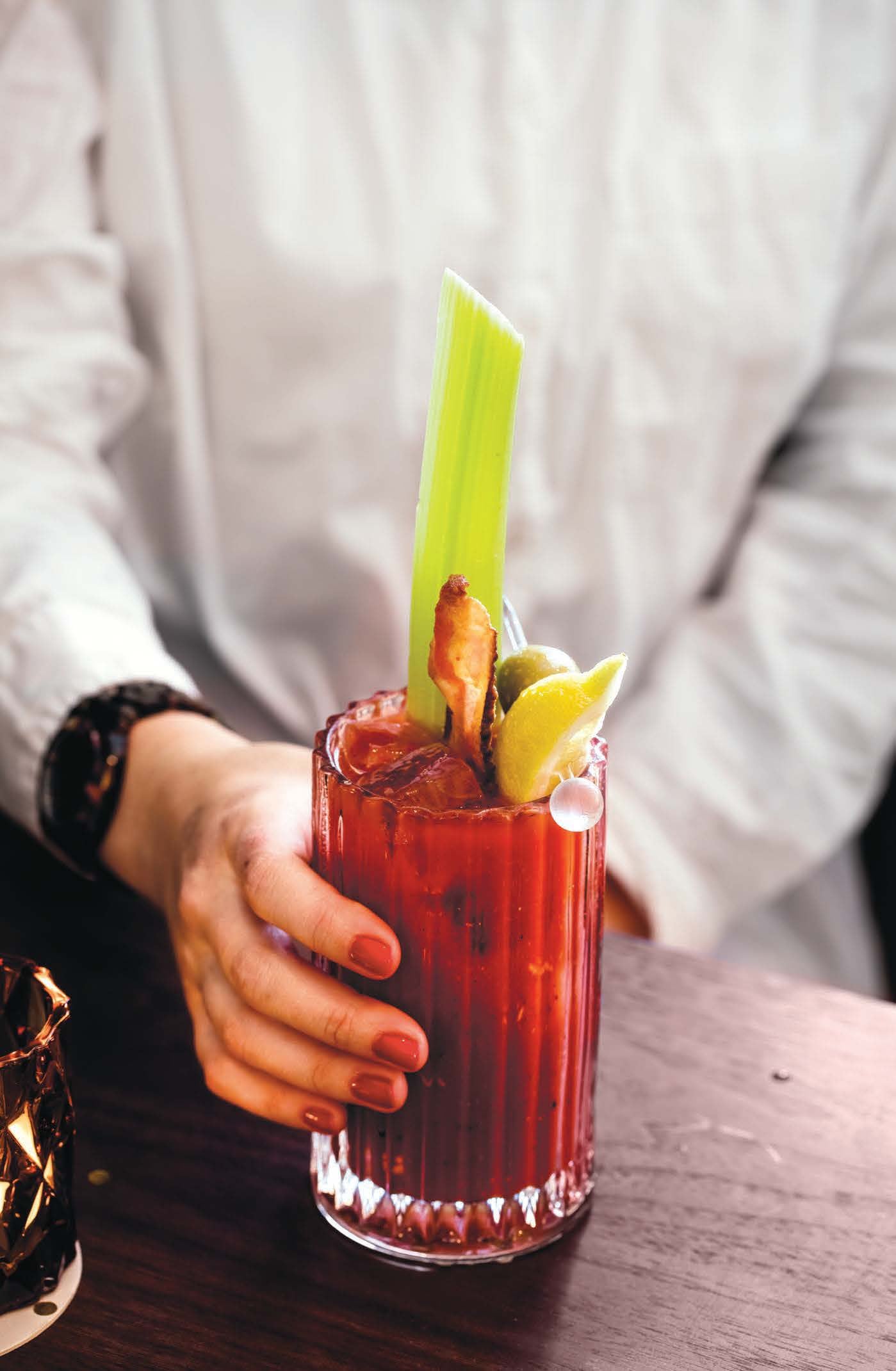 In addition to offering a collection of Bloody Mary cocktails from notable bars around the world, The Bloody Mary by Brian Bartels ($11) offers an alluring history of America's favorite brunch cocktail. Though the origin is blurry, legend claims a young French bartender named Fernand "Pete" Petiot invented it in the 1920s. During Prohibition, the bar scene in France experienced a creative boom. US servicemen stationed in Europe sought out places to drink, and a popular place to do so was Harry's New York Bar (in Paris), featuring Petiot as the bartender. In addition to being the birthplace of several notable cocktails like the French 75 and the sidecar, Harry's was frequented by Ernest Hemingway, F. Scott Fitzgerald, and Coco Chanel.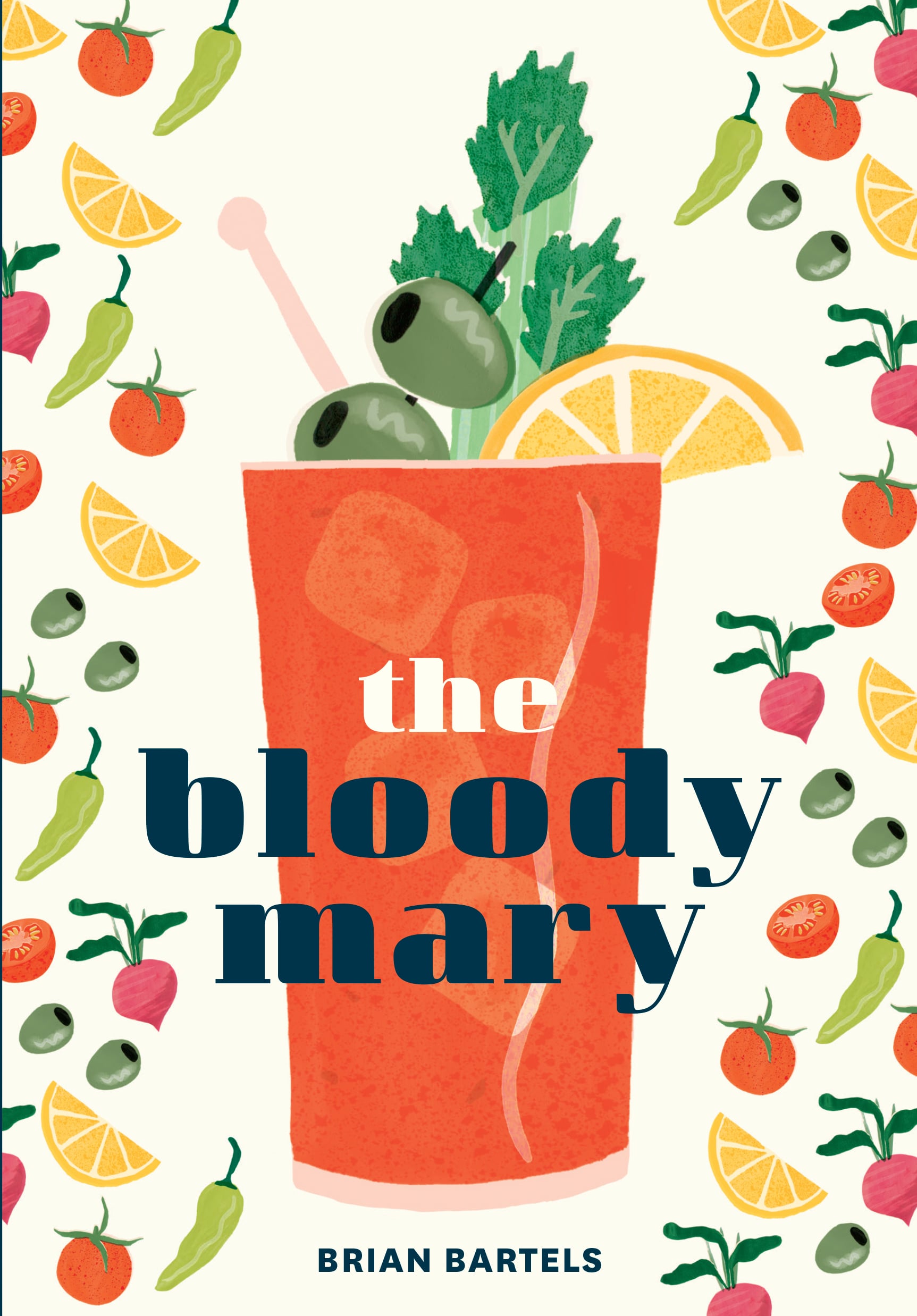 Though there's no written proof, it's said Petiot served Americans tomato juice and vodka cocktails at Harry's. Fast forward to 1933, and Petiot left Paris and headed to New York City's St. Regis hotel to bartend at the King Cole Bar. One of the first cocktails Petiot put on the menu was called the Red Snapper (combining vodka, tomato juice, citrus, and a spicy oyster-tomato seasoning called Red Snapper). The book says Petiot fought to call the cocktail Bloody Mary, but the owners of the hotel found the name too offensive for the high-brow clientele.
How did the Bloody Mary get its name? is probably not a question your hungover brain is mulling over as you sip down this viscous, savory cocktail. While many unproven theories exist (there's simply not enough evidence), one intriguing take is that it comes from a woman named Mary who frequented Petiot's bar at the St. Regis hotel in NYC, drinking and waiting for a man who never showed up. During this era it was scandalous for a woman to be at a bar unchaperoned. Petiot and his bar colleagues started calling her Mary, Queen of Scots, referring to the monarch who was "condemned to solitary captivity." But the truth is, no one really knows or has been able to prove the origin of the cocktail's name.
Notes
As my friend Chef Bill would say, "If I could wrap the world in bacon, I would do it." Barbecue-soaked Kansas City's Beer Kitchen is known for some unbelievable Bloody Marys: the Cajun Mary, the Beefeater Mary (featuring a smoked beef stick), and the Wake and Bacon Bloody Mary recipe here. If you've been waiting for a bacon vodka recipe, this is it. And you only need the fat to make the vodka. Keep the bacon for yourself and any well-behaved loved ones.
GARNISH cooked strip of thick-cut bacon, celery stalk, pitted olive, and lemon wedge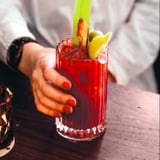 Ingredients
Bacon-infused vodka:
4 strips bacon
1 tablespoon black peppercorns
750 milliliters Tito's vodka
Wake and Bacon Bloody Mary mix:
56 ounces Sacramento tomato juice
2 1/2 ounces Worcestershire sauce
2 ounces Cholula hot sauce
1 1/2 ounces freshly squeezed lemon juice
1 1/2 ounces freshly squeezed lime juice
1 1/2 teaspoons celery salt
1 1/2 teaspoons steak seasoning
3/4 teaspoon freshly ground black pepper
3/4 teaspoon prepared horseradish
3/4 teaspoon tomato paste
Wake and Bacon cocktail:
2 ounces bacon-infused vodka
5 ounces Wake and Bacon Bloody Mary mix
Ice
Cooked bacon, for garnish
Celery stalks, for garnish
Olives, for garnish
Lemon wedges, for garnish
Directions
For the bacon-infused vodka: In a cast-iron skillet, cook the bacon over medium-low heat for 10 minutes. Flip the bacon and cook the other side until crispy, about 5 minutes more. The goal is to render at least 2 tablespoons of bacon fat. Remove the cooked bacon and let the bacon fat cool in the pan for a few minutes, then transfer to a container.
Combine 2 tablespoons of the bacon fat and the black peppercorns in a large sealable container or mason jars with the vodka. Seal and refrigerate for 6 hours to allow the flavors to integrate. Transfer to the freezer and freeze for 30 to 60 minutes. The fat cap will look like hardened wax curdling on top of the surface.
Skim off the fat cap with a big spoon and discard. Let the infused vodka come to room temperature, then pass the vodka through a fine-mesh strainer lined with cheesecloth or a coffee filter. Store in a sealed container and refrigerate for up to 3 months.
For the mix: Combine all of the ingredients in a large pitcher. Store in a in a sealed container and refrigerate for up to 10 days.
For the cocktail: Combine the vodka and Bloody mix in a cocktail shaker filled with ice. Roll the ingredients back and forth with another shaker 3 times and strain into a pint glass filled with ice. Garnish with bacon, a celery stalk, an olive, and a lemon wedge.
Reprinted with permission from The Bloody Mary, copyright © 2017 by Brian Bartels. Published by Ten Speed Press, an imprint of Penguin Random House LLC.
Information
Category

Drinks, Cocktails

Cuisine

North American

Yield

12 drinks
Image Source: © 2017 by Eric Medsker