Where Can You Buy Kellogg's Unicorn Cereal?
Kellogg's Unicorn Cereal Is Officially on Shelves — and It Tastes Like "Magic Cupcakes"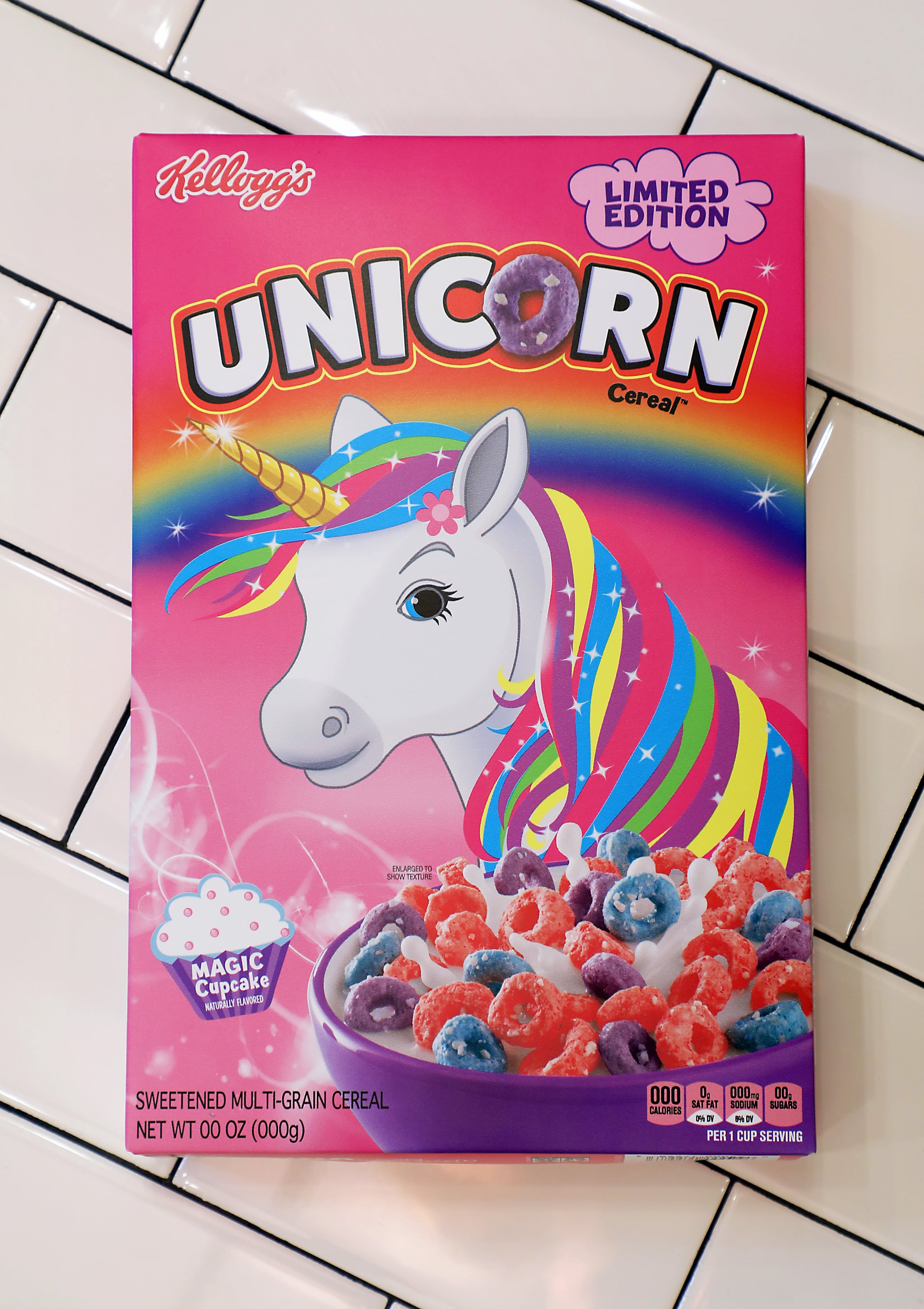 The crazy year of 2017 may have come to a close, but that doesn't mean one of its biggest trends — unicorns — is over yet. In fact, unicorns are coming right along into the new year and will be joining people at their breakfast tables, because Kellogg's has confirmed the US's first Unicorn Cereal is hitting shelves in March 2018. The cereal consists of red, blue, and purple loops with white crunchlets, and as for the taste, it's "magic cupcake" flavored, because would you expect anything less? What a world.
This might look vaguely familiar to you if you saw that Kellogg's released Unicorn Froot Loops in Germany earlier this year. But rest assured: this will be the first Kellogg's unicorn cereal available in the US, so get your bowls ready, because you're probably going to want this for breakfast every day. We're not sure what magic cupcakes taste like, but we can't wait to find out! The cereal hits shelves nationwide in March.