Air-Fryer Chicken Nuggets Recipe With Photos
Skip the Drive-Through and Make These Crunchy Air-Fryer Chicken Nuggets at Home Instead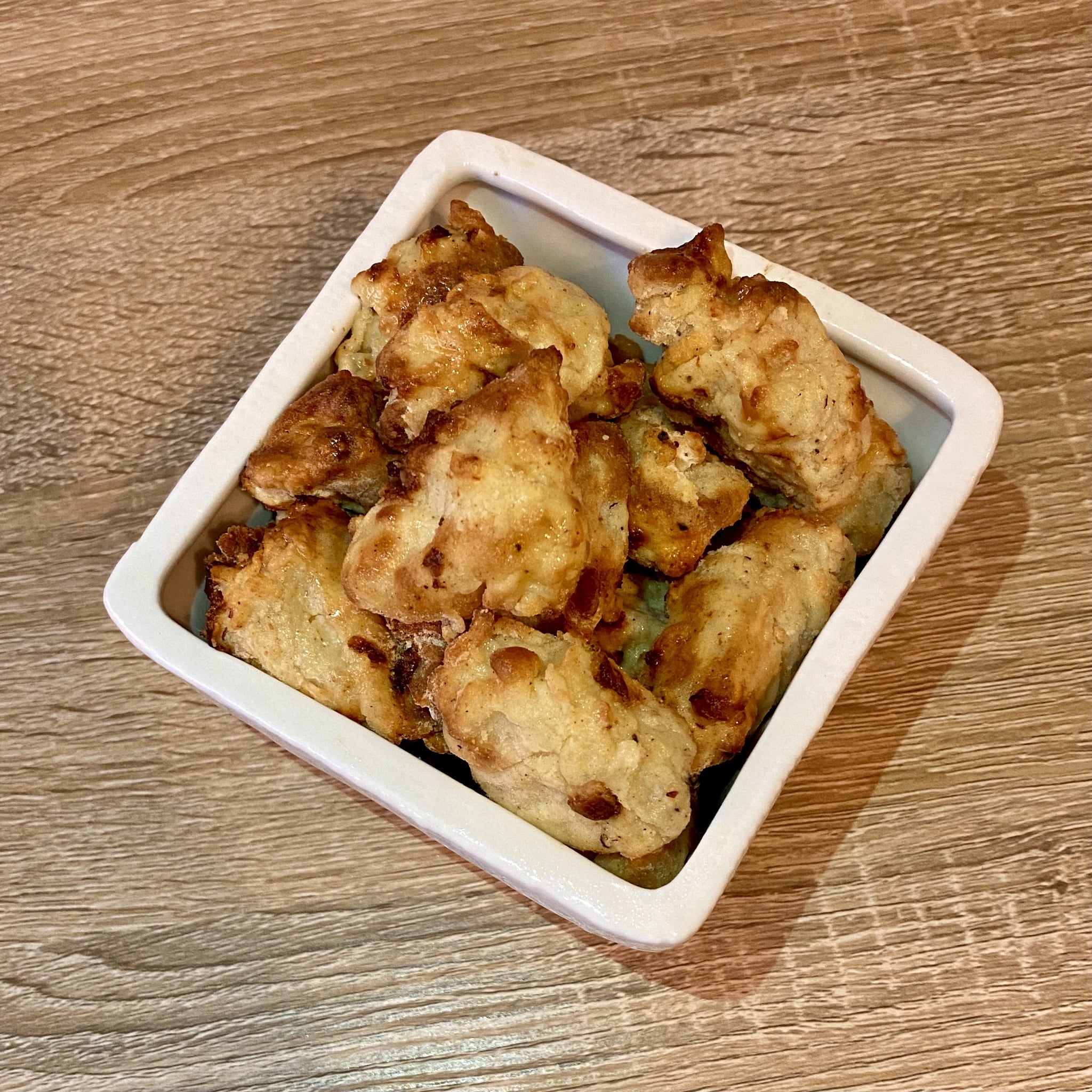 Fast-food cravings are no joke. When you want an ice-cold Coca-Cola or crunchy chicken nuggets with BBQ sauce, nothing hits quite like the things you can get from the drive-through, amirite? But sometimes you want to switch it up, whether that be because you'd like to try a recipe at home or just because you'd like to know exactly what's going into your meal. And while I love pretty much all chicken nuggets, this one has that irresistible taste, thanks to a secret ingredient: pickle juice. I was surprised too, but a pickle juice marinade is what gives these chicken nuggets their signature flavor. After that, it's simple breading, as well as a milk-and-egg batter that makes things stick.
These chicken nuggets are super tasty and snackable, and they also make for a filling meal. Plus, the pickle marinade only takes about 30 minutes, so you don't have to plan too far in advance to make them . . . aka, they're perfect for if you need to satisfy a surprise fast-food craving. I also want to note that I'm not a big pickle person, but even I have to admit that this recipe is incredibly delicious.
You'll start by marinading the chicken. While that sits, you can prep the flour mixture, egg, and milk.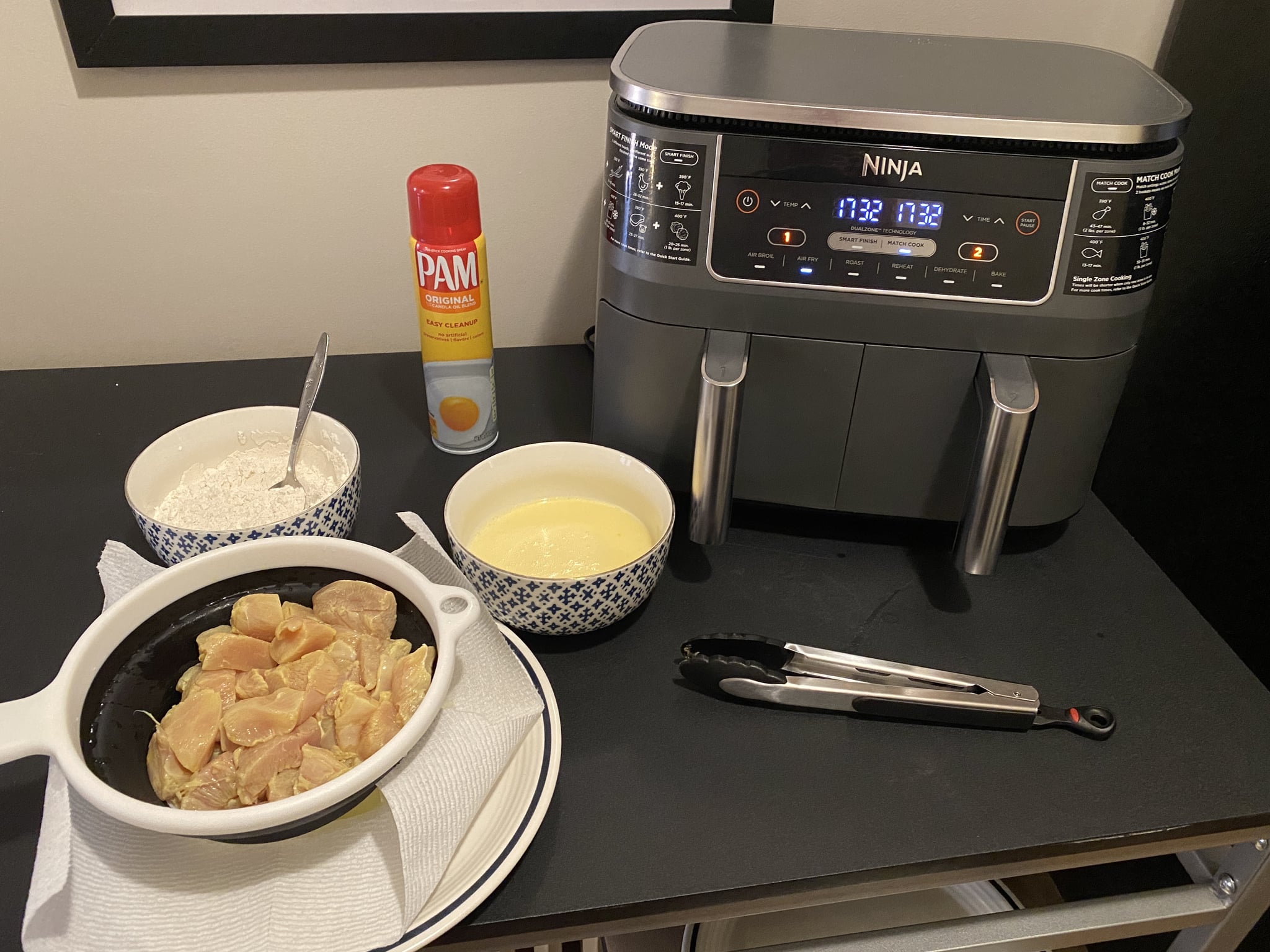 Next, coat the chicken in the flour mixture, egg mixture, and then the flour mixture again, and place it in your air fryer. I'm lucky to have a two-basket air fryer, but you made need to cook these in batches, depending on the size of yours.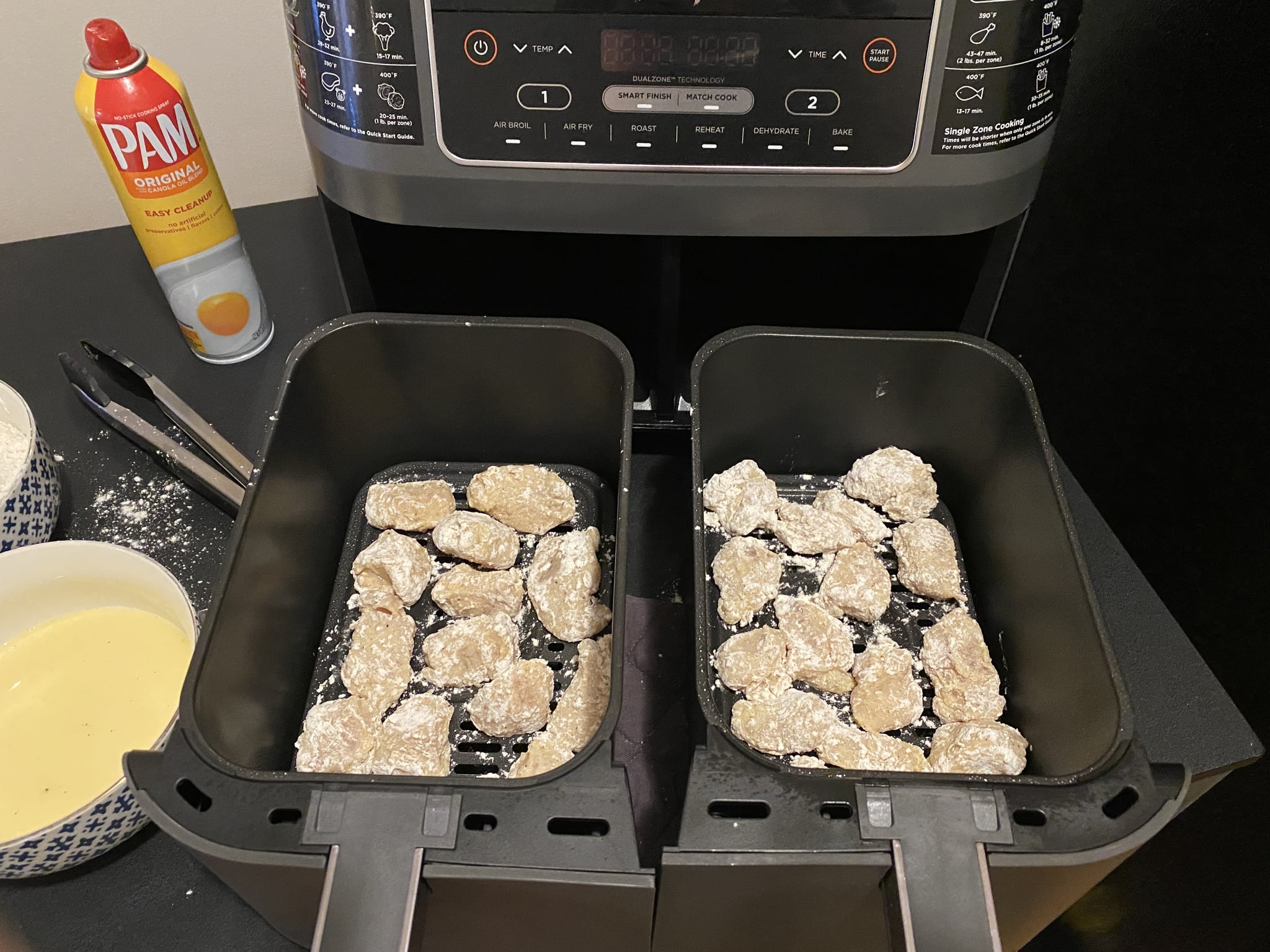 Bake them for 8-16 minutes (depending on your air fryer, the size of the nuggets, and how crispy you want them), and then serve! The end result is a crunchy, juicy, and oh-so-satisfying meal. Unfortunately, sauce and waffle fries are not included, but feel free to make those (or pick them up) as well!
Air-Fryer Chicken Nuggets
by Pink
Ingredients
1 cup dill pickle juice
1 lb. boneless skinless chicken breasts, cut into pieces about 1 inch in size
1 egg
1 cup milk
1 1/2 cups flour
3 tbsp. powdered sugar
1 1/2 tsp. pepper
2 tsp. salt
1/2 tsp. paprika
Olive oil spritz
Directions
Combine the chicken pieces and pickle juice in a bowl. Cover, set in the fridge, and marinate for 30 minutes.
Preheat your air fryer to 370 degrees.
Whisk the egg and milk together in a bowl and set aside. In a separate bowl, whisk the flour, powdered sugar, salt, pepper, and paprika ingredients together.
When the chicken is done marinating, coat each piece in the dry mixture, then wet mixture, then dry mixture. Place in the air fryer, spray with cooking spray, and air fry for eight to 16 minutes, shaking the basket once or twice in between.
Serve with your favorite dipping sauce and enjoy!
Information
Category

Main Dishes

Prep Time

20 minutes

Cook Time

15 minutes

Total Time

34 minutes, 59 seconds
Image Source: POPSUGAR Photography / Kaley Rohlinger