Apple Cider Doughnuts Recipe
Perfect Fall Snack Alert: These Apple Cider Doughnut Holes Are Covered in Cinnamon Sugar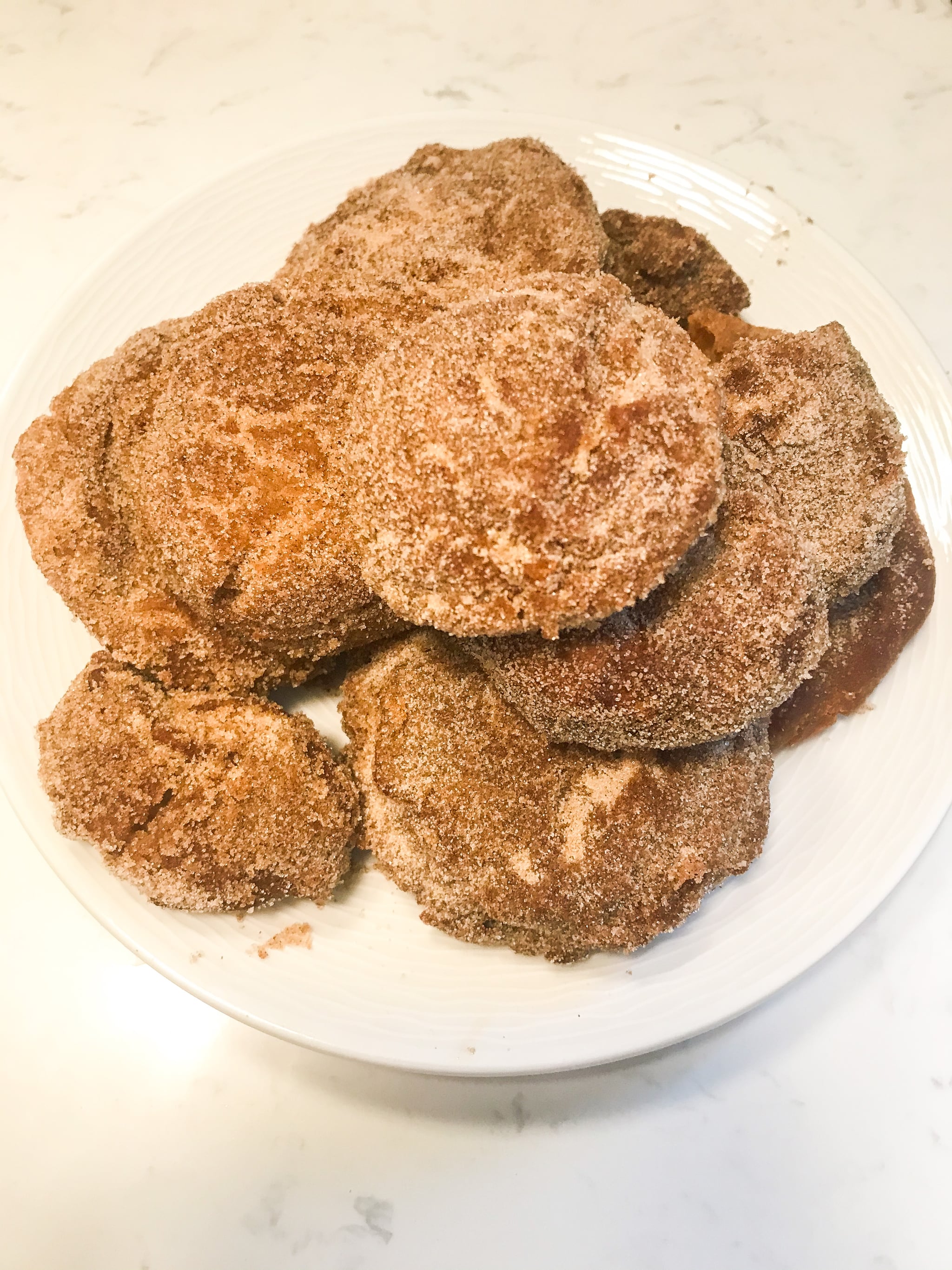 Fresh apple cider doughnuts are just one out of many seasonal perks of fall. You can typically get them from farm stands in the country or at an orchard while apple picking, and when served warm, they're the perfect treat to complement a chilly day. But while making the drive to buy a batch is great, this year, I wanted to be able to have my own stash on hand for any and all doughnut cravings.
Considering the number of steps and lengthy list of ingredients, this apple cider doughnut recipe might seem a little advanced for a novice baker, but I assure you it's not! Plus, what I like about this particular recipe so much is that there's room for breaks.
One thing I will note is that I had a bit of a hard time achieving the traditional ring doughnut shape. After a few failed attempts, I decided to go with doughnut holes instead, and they tasted exactly the same! Depending on your skill level, you can stick to ring doughnuts or do bite-size versions like I did.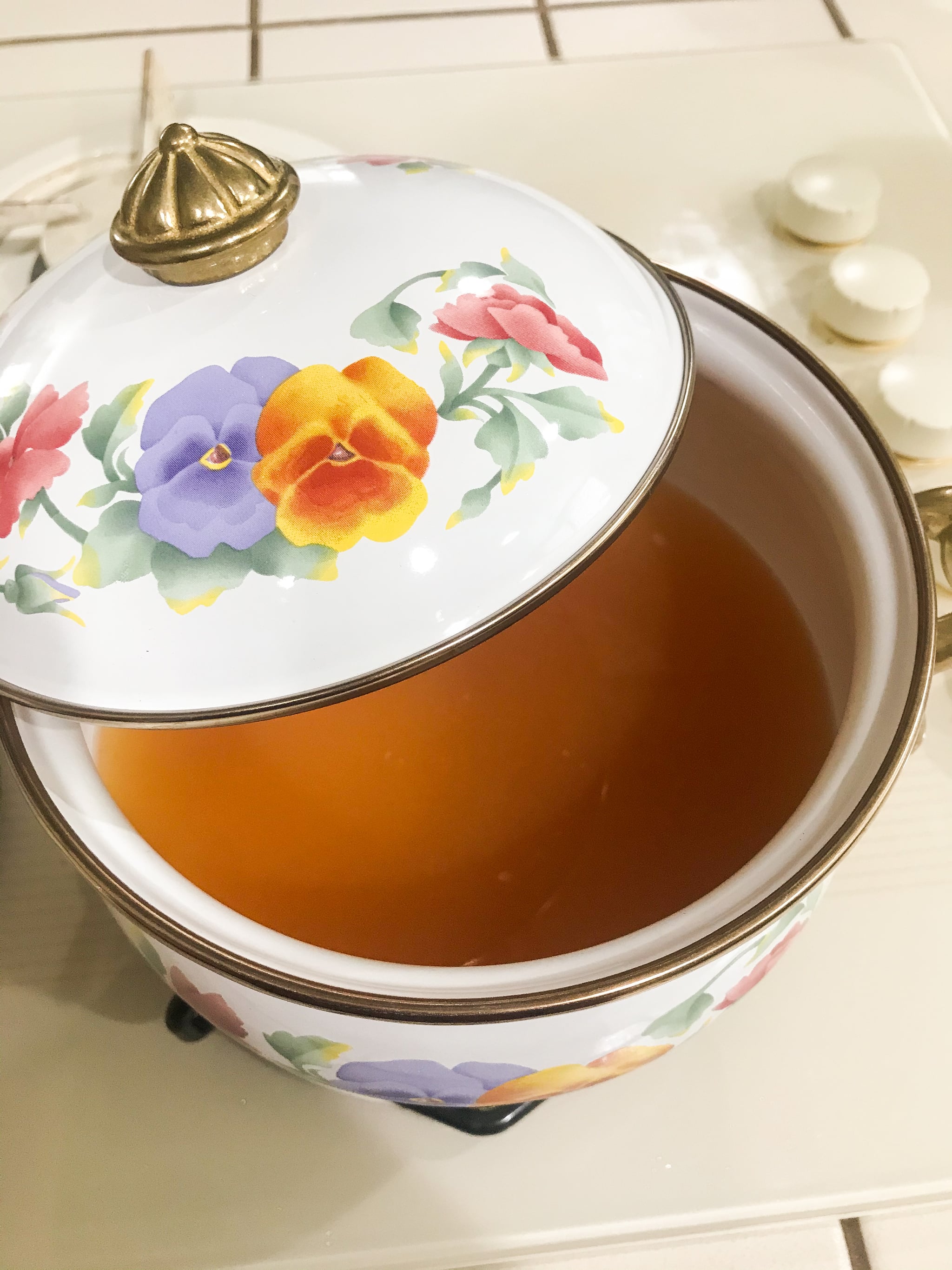 Once you have all your ingredients, you'll want to make three separate mixtures. One being cinnamon sugar, another a mixture of all the dry ingredients, and the third mixture made up of beaten eggs, apple cider, and melted butter.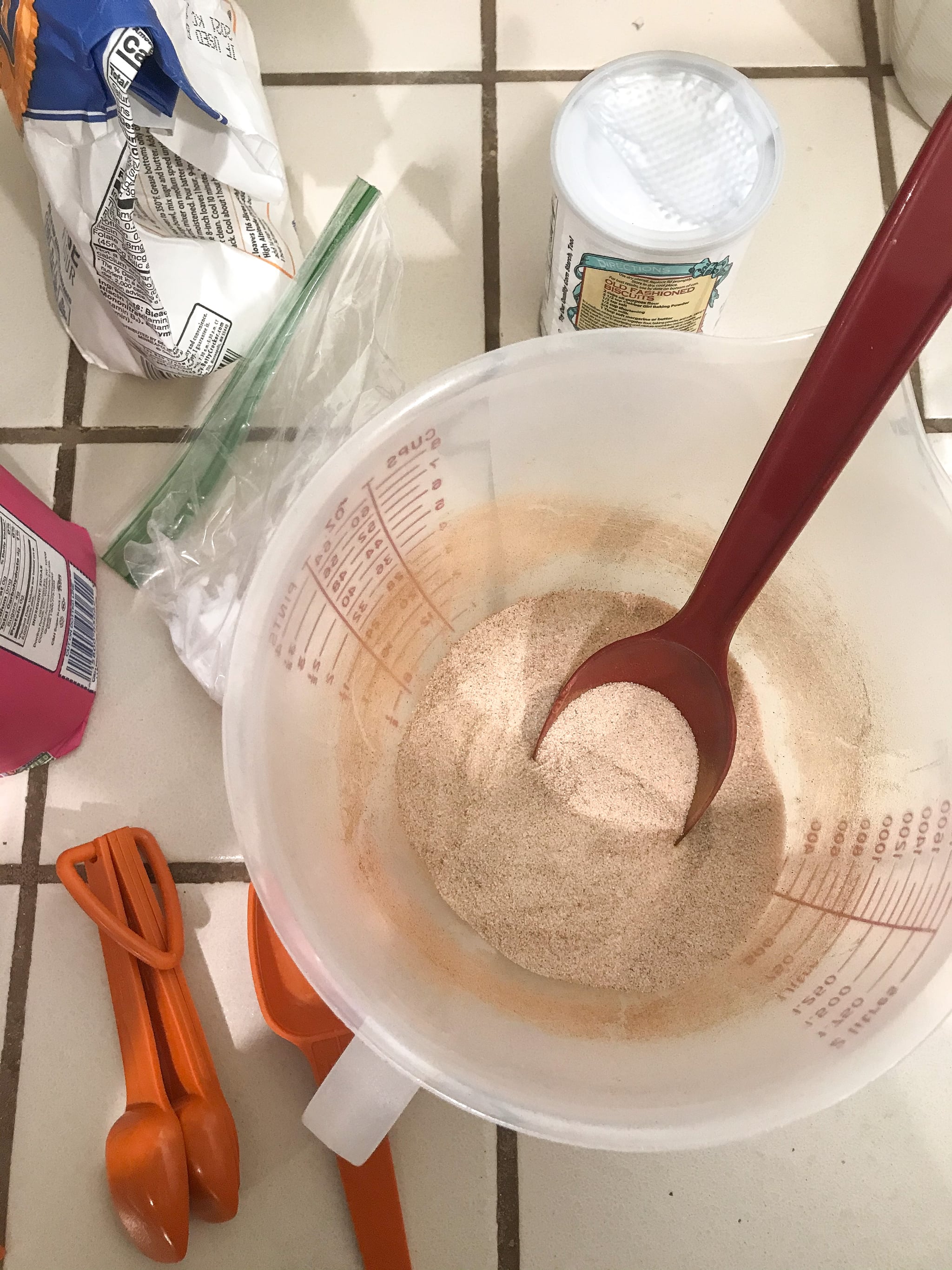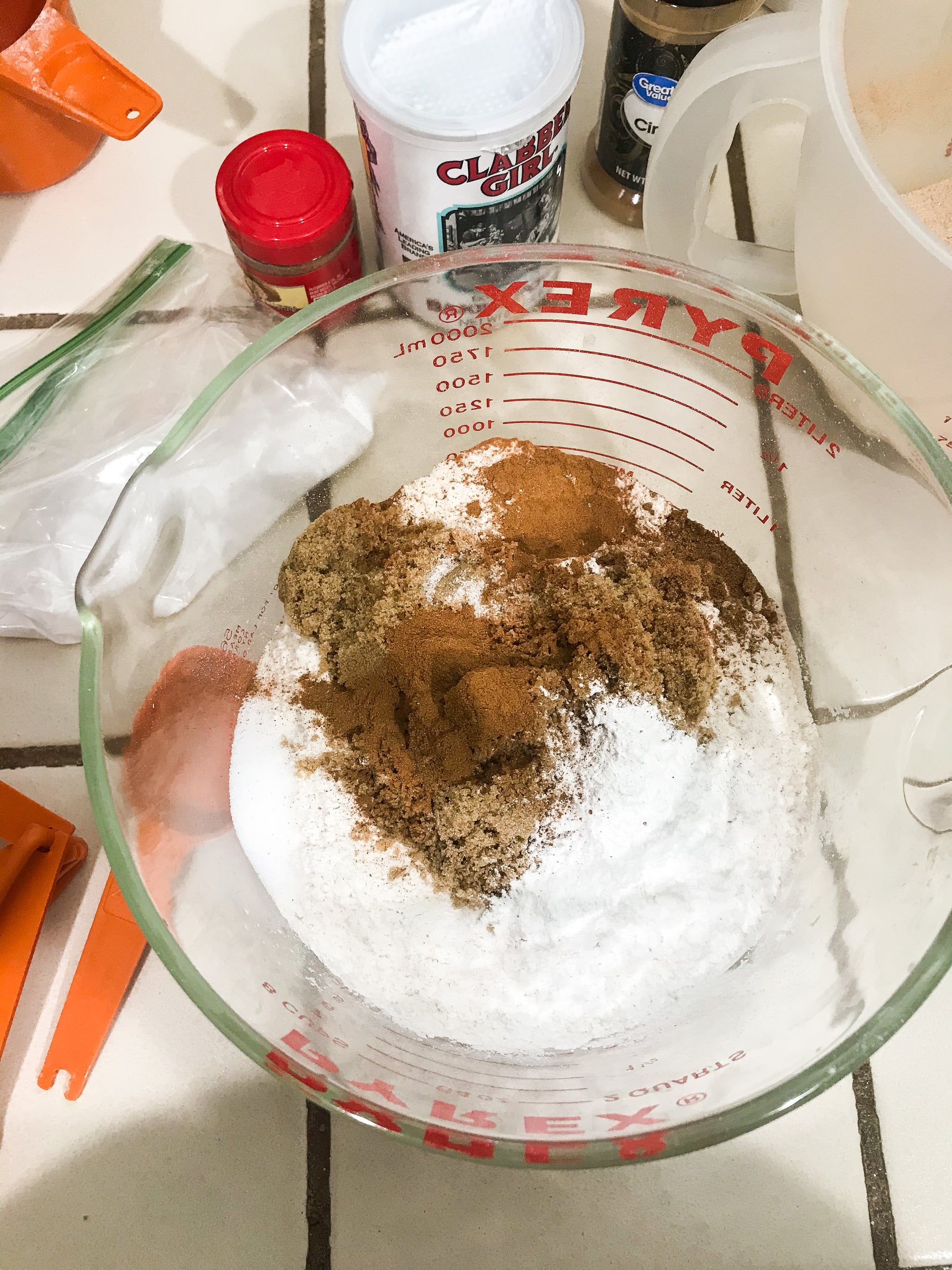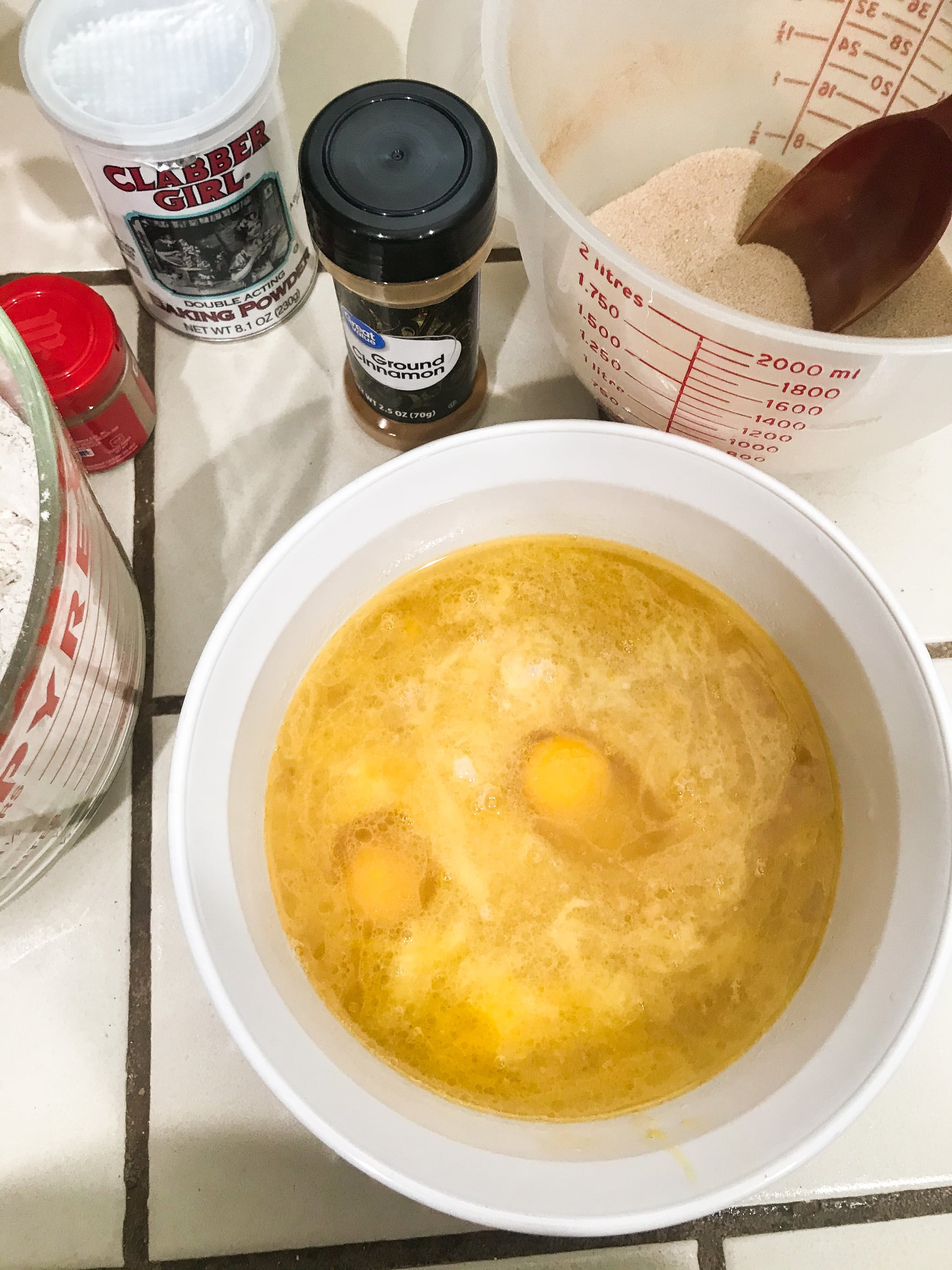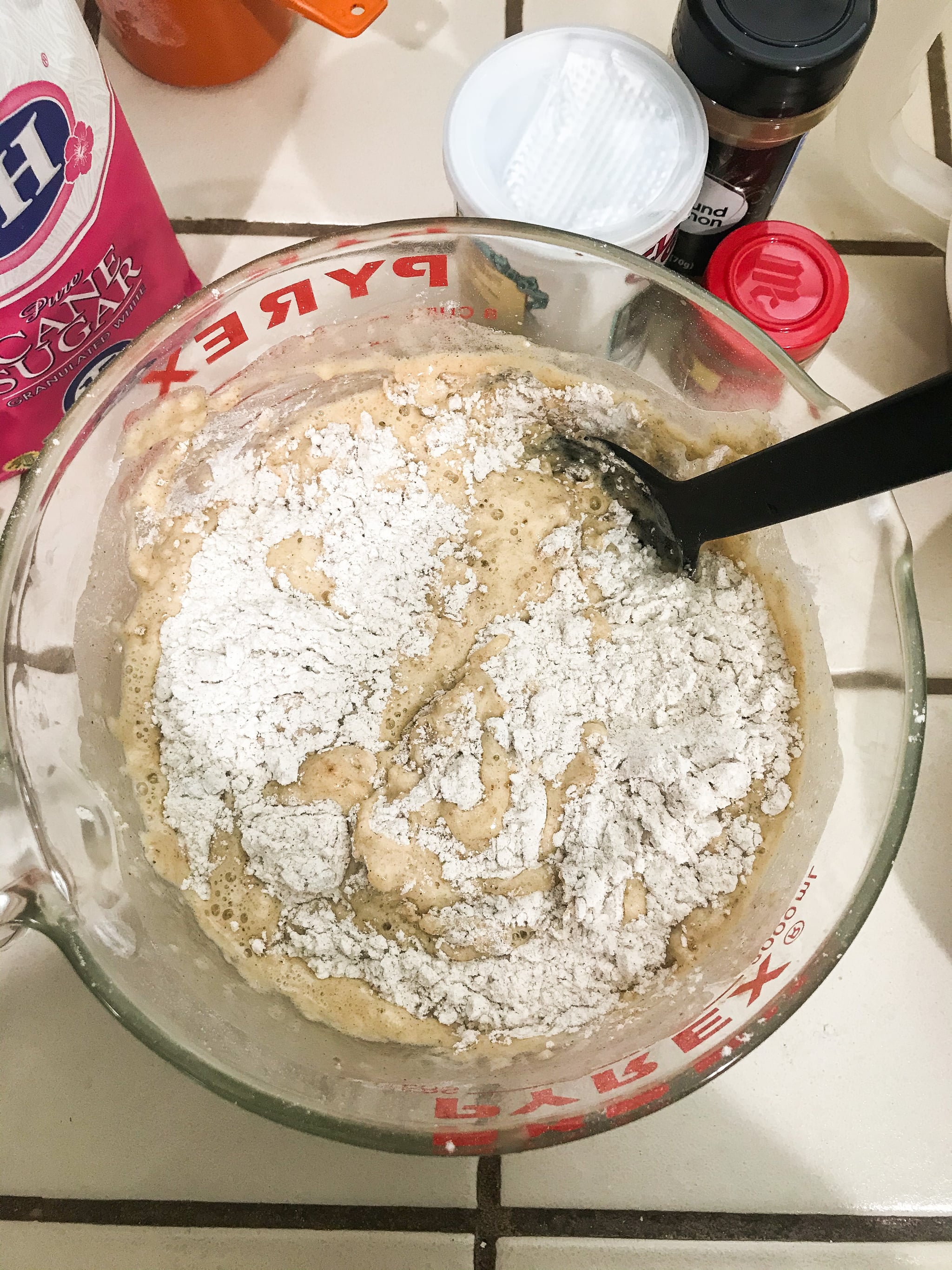 After combining the apple cider mixture with the dry ingredients, let it chill in the refrigerator for about an hour. This is the perfect time to take a break and clean up the kitchen, throw your feet up, or get started on another dessert!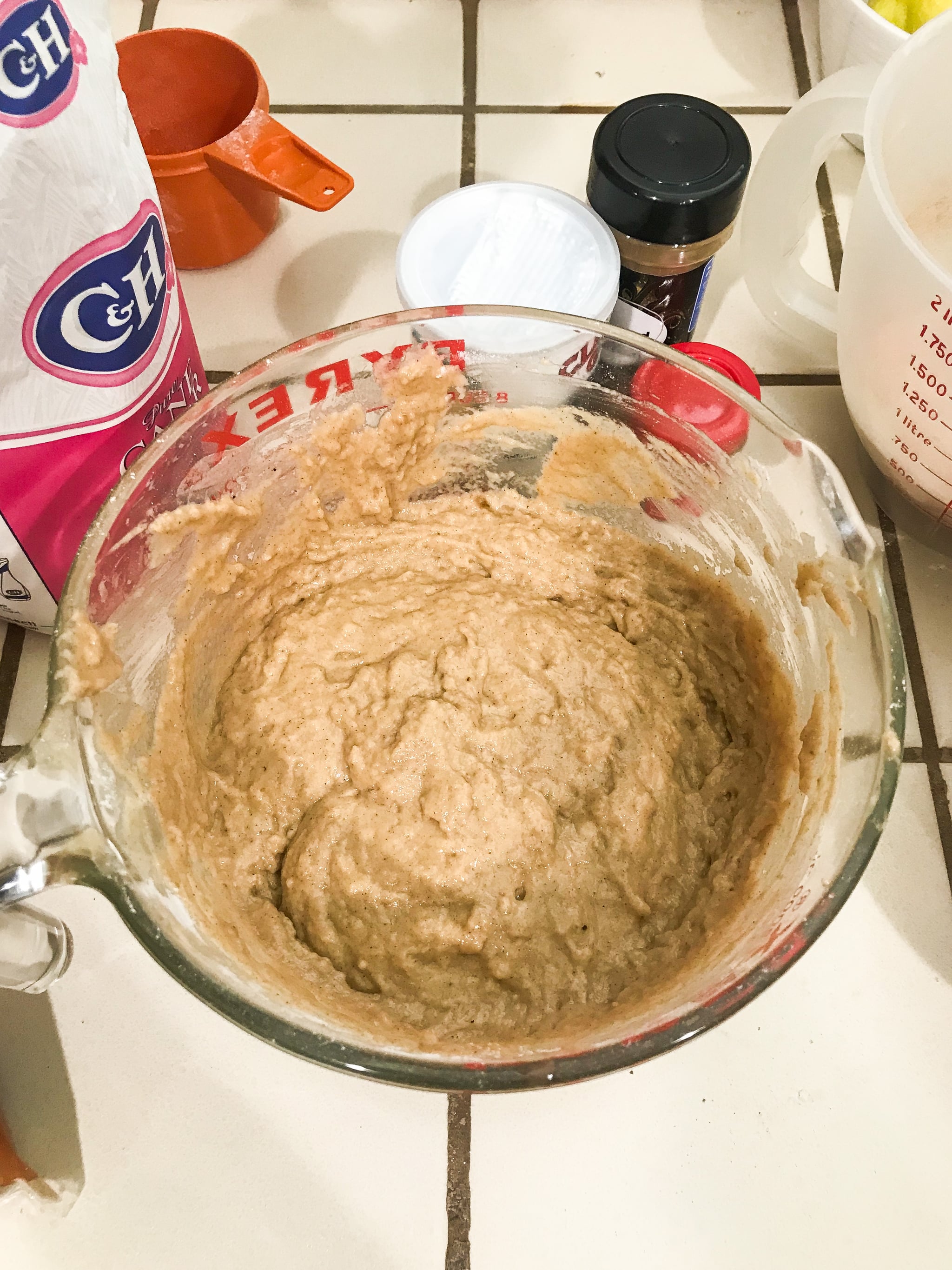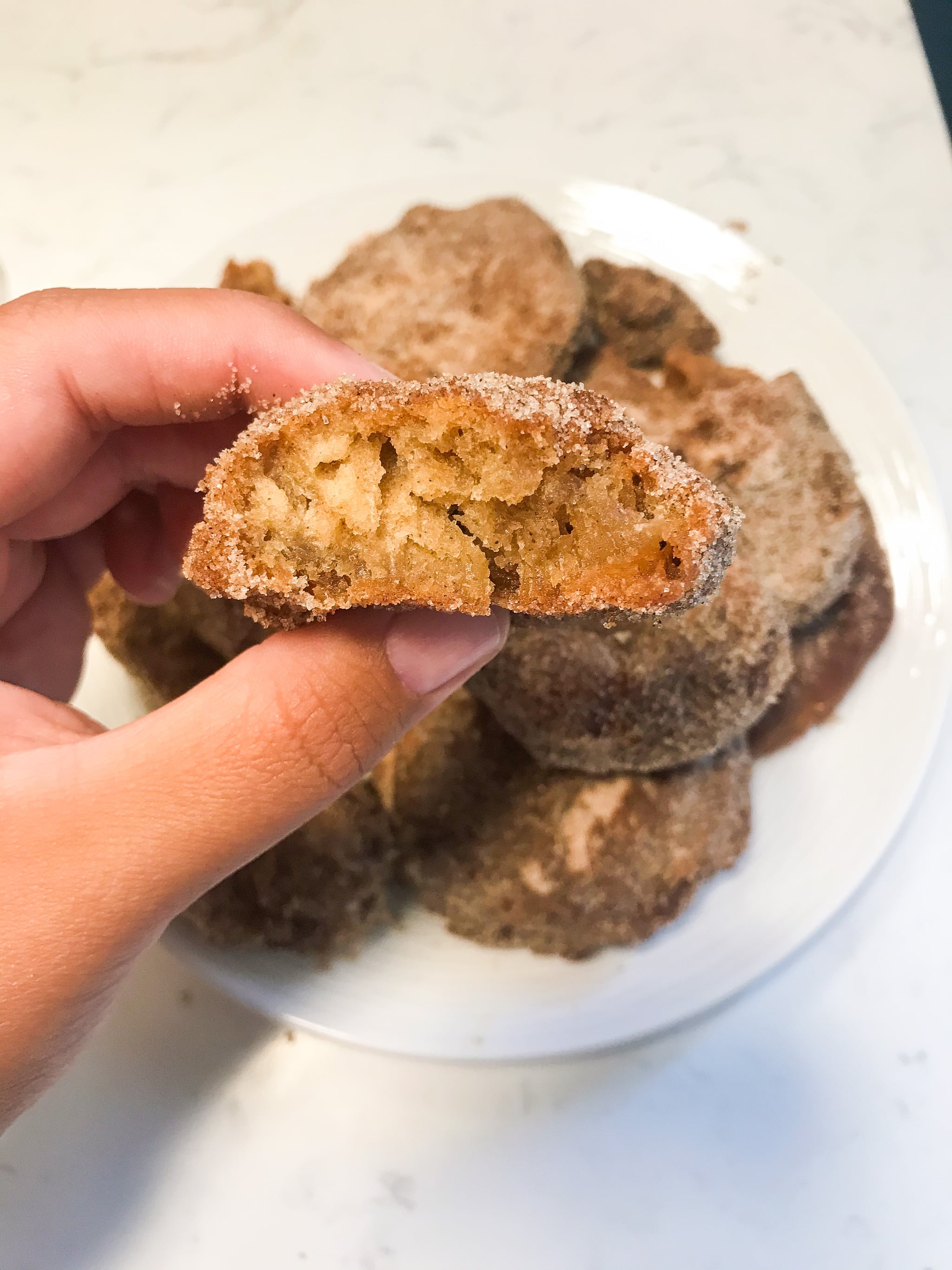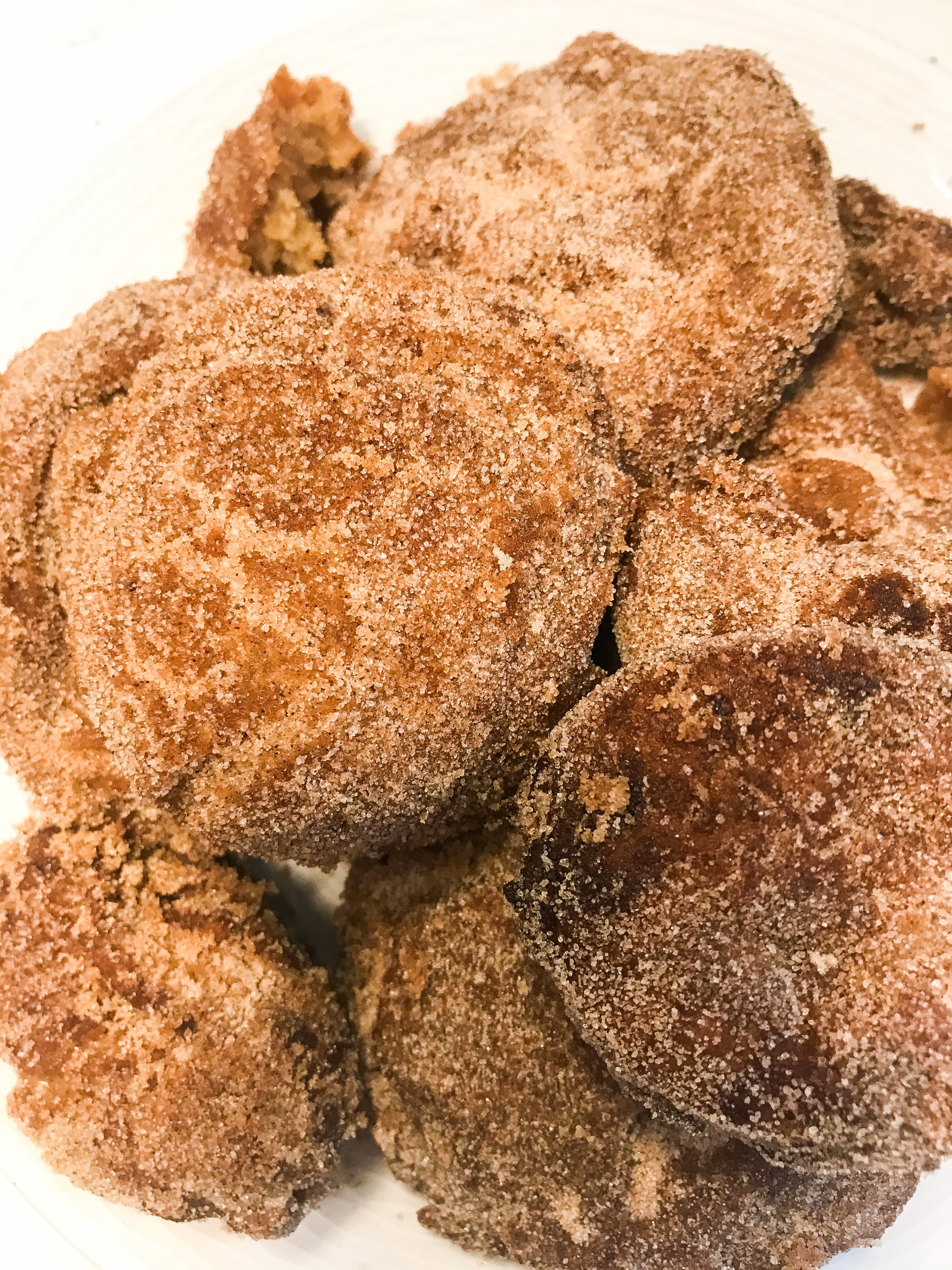 Once your doughnuts are done, they're best served warm and with a cup of coffee or hot apple cider!
Apple Cider Doughnuts
Damn Delicious
Notes
Extra flour will be needed for surface areas.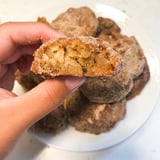 Ingredients
3 cups apple cider
1 cup granulated sugar
4 1/2 teaspoons ground cinnamon, divided
3 1/2 cups all-purpose flour
2/3 cup light brown sugar
2 teaspoons baking powder
1 teaspoon salt
1/2 teaspoon baking soda
1/2 teaspoon ground nutmeg
6 tablespoons butter, melted and cooled
2 large eggs, lightly beaten
2 cups vegetable oil
Directions
In a small saucepan over high heat, heat apple cider. Bring to a boil; reduce heat and simmer, stirring occasionally until reduced to one cup, about 15-20 minutes. Let cool completely.
In a small bowl, combine sugar and 1 tablespoon cinnamon. Mix and set aside.
In a large bowl, add dry ingredients: combine flour, brown sugar, baking powder, salt, baking soda, nutmeg, and remaining cinnamon.
In a large glass bowl, whisk together butter, eggs, and apple cider.
Pour wet mixture over dry mixture, and stir using a rubber spatula until moist. Cover and place into refrigerator until chilled, about one hour.
Divide dough in half. Working on a lightly floured surface, roll dough into 1/2-inch-thick rounds; cut out rounds (the hole) with a 2 1/2-inch cutter.
Heat vegetable oil in a large stockpot over medium-high heat until a deep-fry thermometer registers 375°F.
Working in batches, add doughnuts to the pot and cook until evenly golden and crispy, one minute per side. Transfer to a paper-towel-lined plate for 30 seconds, then roll warm doughnuts in cinnamon sugar mixture to coat.
Best served warm.
Information
Category

Desserts

Yield

12 doughnuts

Prep Time

1 hour 30 minutes

Cook Time

10 minutes

Total Time

1 hour, 39 minutes, 59 seconds
Image Source: POPSUGAR Photography / Emily Weaver