People Are Going Batsh*t Crazy Over This Goth Halloween Sundae at Disneyland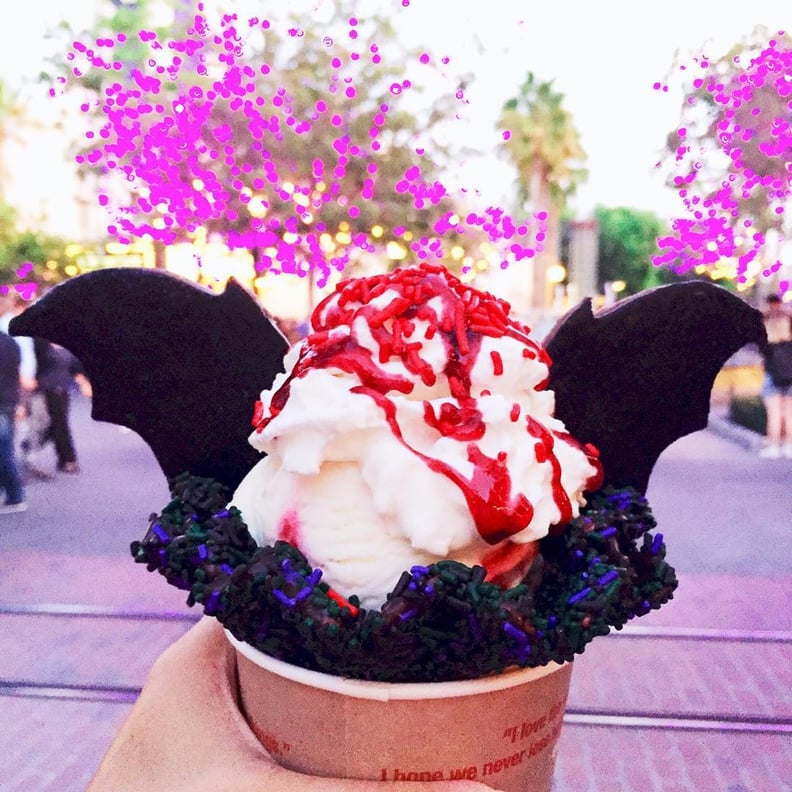 There's no question that Halloween is the best season at Disneyland. Between a park-wide costume party, a whole new slate of themed merchandise, characters in their orange-and-black finest, and entire rides converted into Halloween wonderlands, what is there not to love? And now we have an entirely new reason to love Disney's Halloween celebration: the "bat wing" ice cream sundae from the park's seasonal menu.
Available at Clarabelle's Hand-Scooped Ice Cream in California Adventure, the "Bat Wing Raspberry Sundae" runs just over $7. Disney's website describes the goth-aesthetic sundae as a "white chocolate-raspberry swirl ice cream with raspberry splatter, blood-red sprinkles, whipped cream, and a bat wing cookie."
Naturally, the extravagant dessert creation is all over Instagram. If you're not able to grab one for yourself, then just drool over our favorite photos of the sweet Halloween treat.