How to Make Bella Hadid's Kinsicle Smoothie From Erewhon
How to Re-Create Bella Hadid's Bright "Kinsicle" Smoothie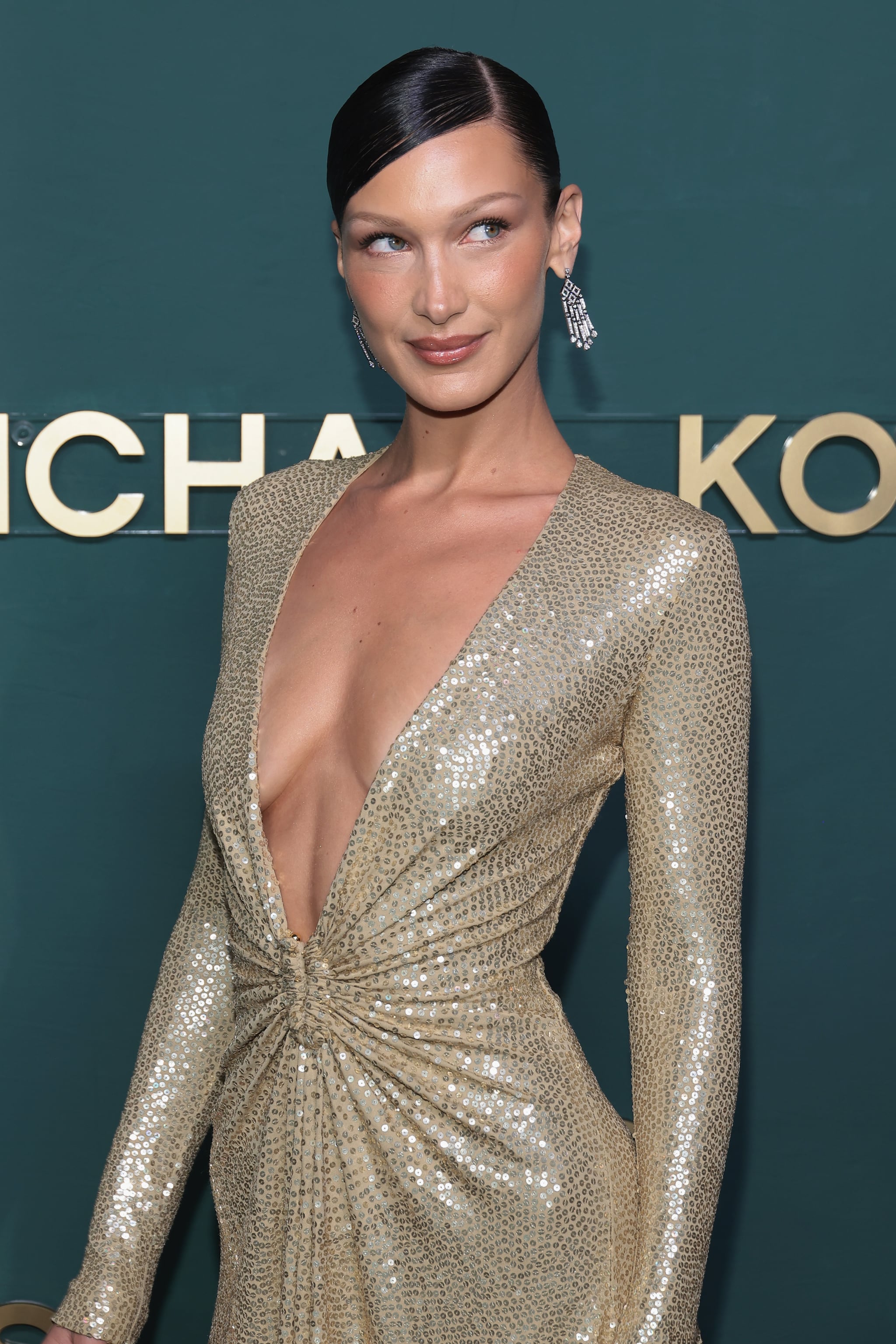 Image Source: Getty / Dimitrios Kambouris
We are one step closer to living like Bella Hadid. In a Jan. 23 tutorial on TikTok, the model shared step-by-step instructions for her new "Kinsicle" smoothie, in partnership with Erewhon. The creamsicle-inspired beverage features Kin Euphorics, which Hadid helped cofound in 2021.
The product at the heart of the smoothie is the brand's High Rhode, which is gently caffeinated, also featuring adaptogens, nootropics, and botanics to boost what Hadid calls "braincare." The goal is to provide an option to the social ritual of drinking that doesn't include alcohol.
The rest of the ingredients in Hadid's refreshing smoothie are, for the most part, fairly conventional: almond milk, orange juice, frozen mango, a whole banana. The recipe also calls for coconut yogurt and a single medjool date, which Hadid says are the most crucial, with the yogurt giving the smoothie its creamy texture and the date adding "chewy moment." Hadid also added fresh turmeric and lion's mane mushroom, both great for combatting chronic inflammation.
As a final touch, Hadid spread coconut cream on the edges of her cup, pouring her finished orange smoothie over top in all its glory. Read on to find out how to make Hadid's signature brain-smart beverage yourself.
Bella Hadid's Kinsicle Smoothie
Bella Hadid's TikTok
Notes
According to Lily of the Desert, a brand that also worked with Hadid to create this smoothie, the final Erewhon recipe includes 2 ounces of Lily of the Desert Aloe Vera Juice and 1 teaspoon of Simply Organics Vanilla Extract.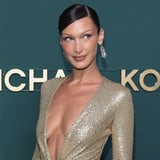 Ingredients
2 ounces Kin Euphorics High Rhode
6 ounces Evolution Fresh Orange Juice
1/2 ounces fresh-pressed turmeric
1 ounce coconut cream
1 ounce Califia Farms Organic Almond Milk
1-2 tablespoons Coconut Cult Yogurt
1 frozen banana
1 medjool date
6 ounces of mango
1/2 teaspoon Lion's Mane Mushroom Powder
Directions
1. Start by putting your liquids (orange juice, almond milk, and KIN Euphorics High Rhode) in a blender.
2. Add your previously frozen banana and mango, as well as the single medjool date.
3. Pour in the turmeric, mushroom powder, and a generous scoop of coconut yogurt.
4. Blend until smooth.
5. Add coconut cream to the edges of your glass.
6. Pour your finished smoothie into the glass, and voilà!
Information
Category

Drinks

Yield

1 Smoothie

Total Time

4 minutes, 59 seconds