10 Fabulous Food Finds That'll Make This July Your Tastiest Yet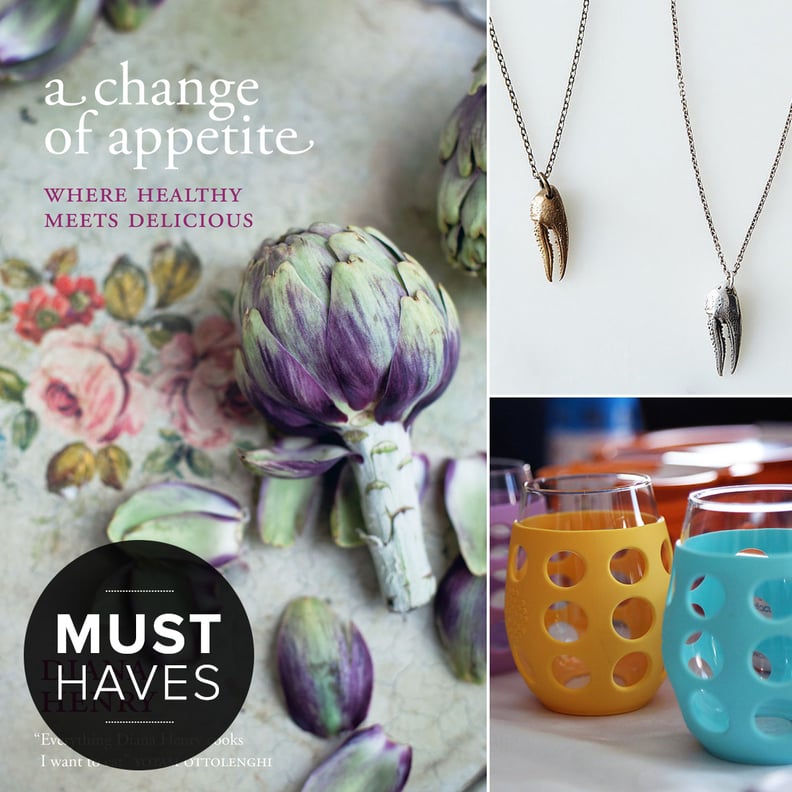 As POPSUGAR editors, we independently select and write about stuff we love and think you'll like too. If you buy a product we have recommended, we may receive affiliate commission, which in turn supports our work.
July means picnics, ice cream, and produce-centric cooking, but you shouldn't settle for any average version of this terrific trio. We've curated this month's tastiest finds including sustainable (but still festive) picnic place settings and unbreakable wine glasses to match, a must-try cake batter ice cream, and a seasonally focused cookbook that's filled with dynamic dishes from around the globe. Photo: Anna Monette Roberts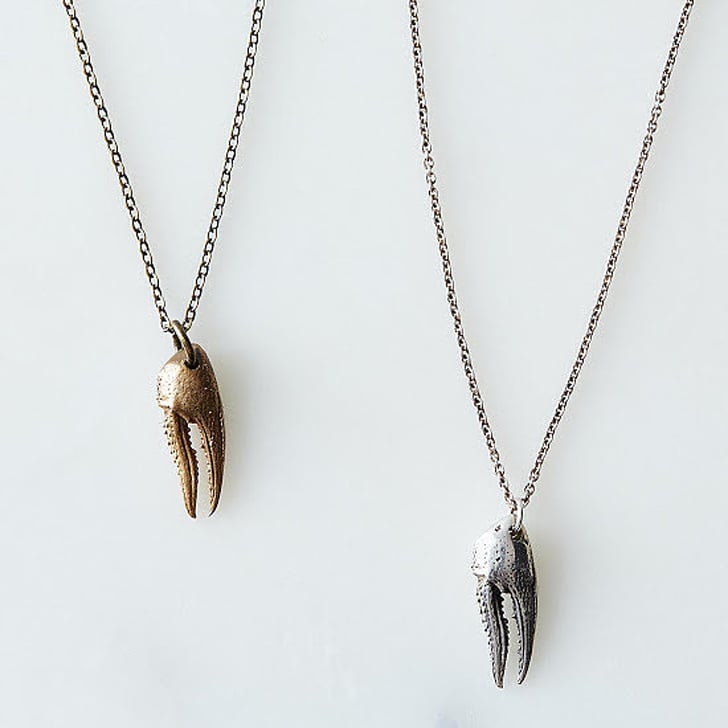 Crawfish Claw Necklace
I grew up spending my Summers in the South, where I enjoyed many a crawfish boil. These crawfish claw necklaces ($45-$60) in bronze or sterling silver are as cute as they are commemorative.
— Anna Monette Roberts, assistant editor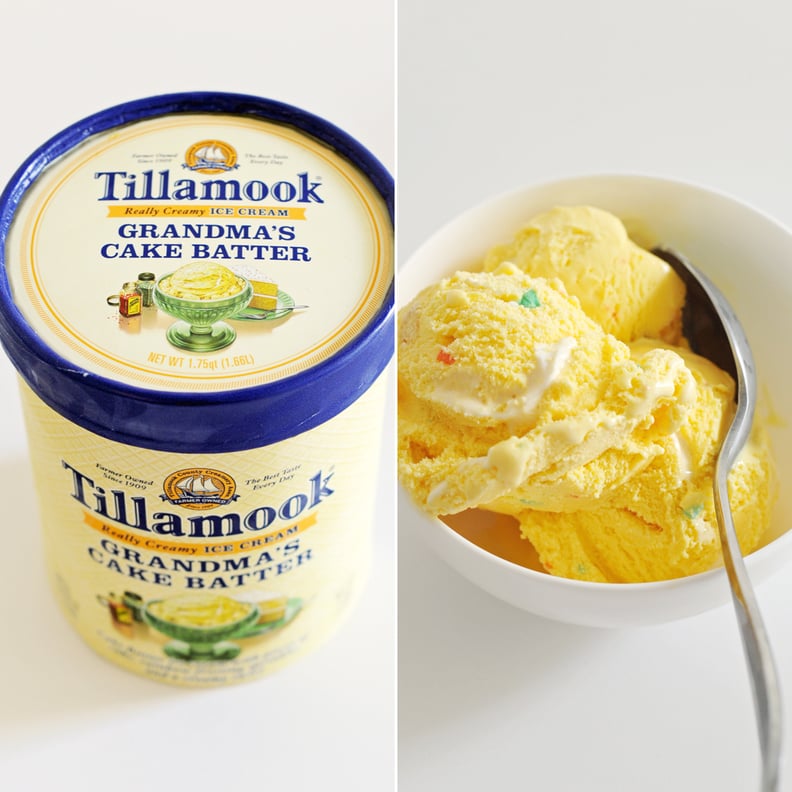 Tillamook Grandma's Cake Batter Ice Cream
It's only July 1, and I've already found my go-to scoop for Summer 2014: Tillamook Grandma's Cake Batter Ice Cream ($5-$6). Creamy, dense, and almost chewy in texture, this ice cream isn't your average overly whipped supermarket batch. Moreover, it boasts a true-to-life cake batter flavor, rainbow sprinkles, a generous swirl of frosting, and a smattering of cake chunks.
— Nicole Perry, assistant editorPhoto: Nicole Perry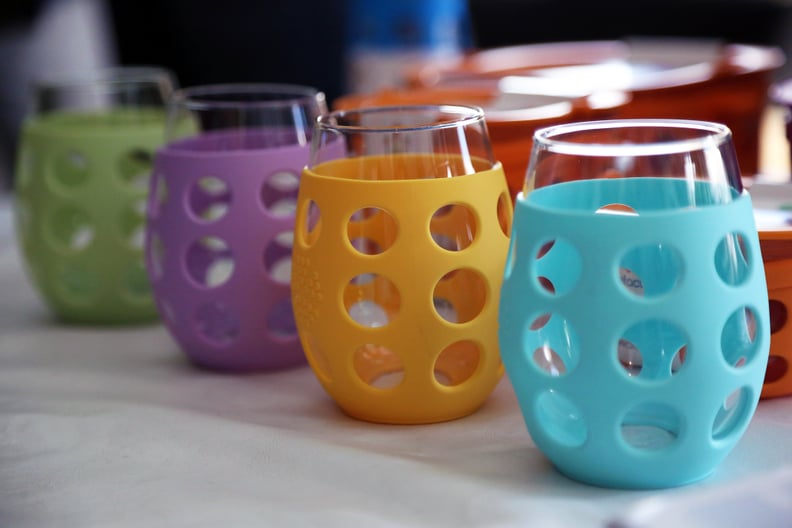 Lifefactory Wineglasses
I'm a complete klutz, especially when it comes to glass, but these Lifefactory wineglasses ($40), complete with grippy sleeves, would keep accidents at bay, especially while sipping outdoors. Photo: Anna Monette Roberts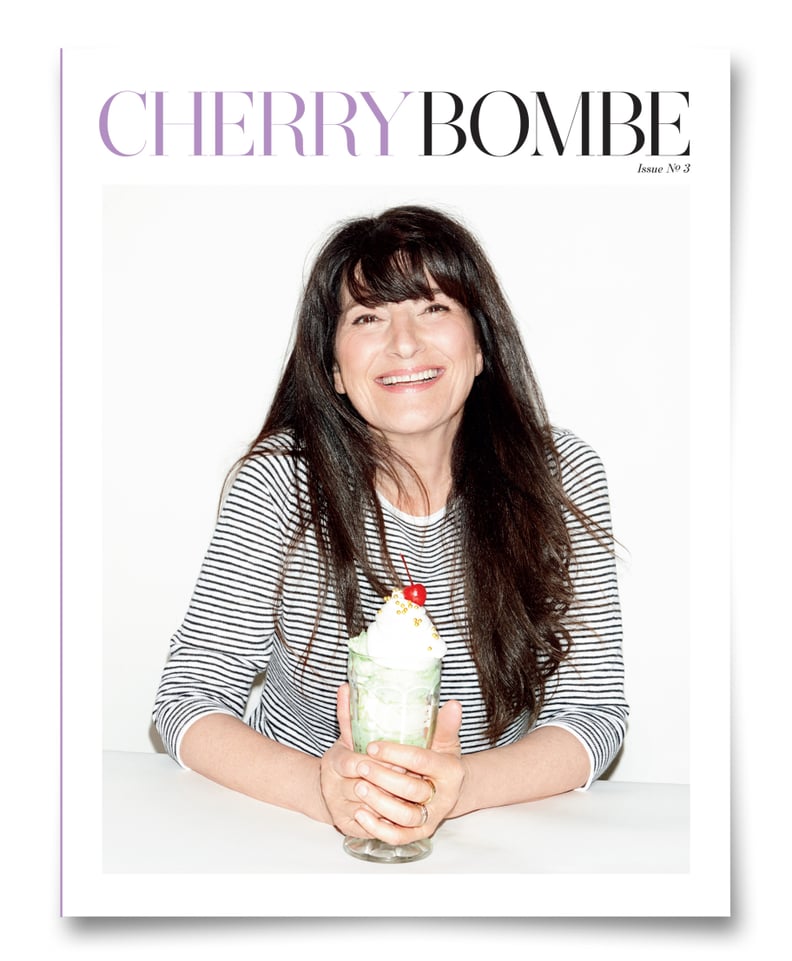 Cherry Bombe Issue No. 3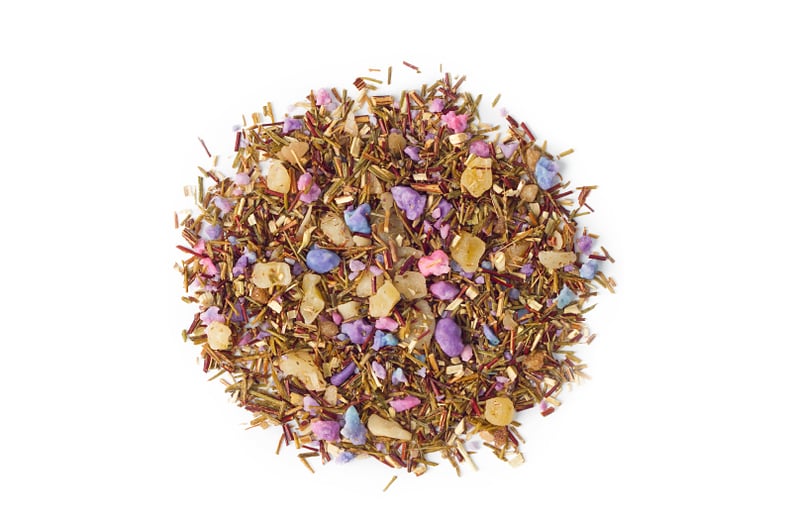 David's Tea Cotton Candy
Yes, cotton candy tea ($8) exists, and David's Tea is making it. The rooibos-based tea contains sprinkles, mango, and hazelnut brittle to give it the signature carnival-treat flavor.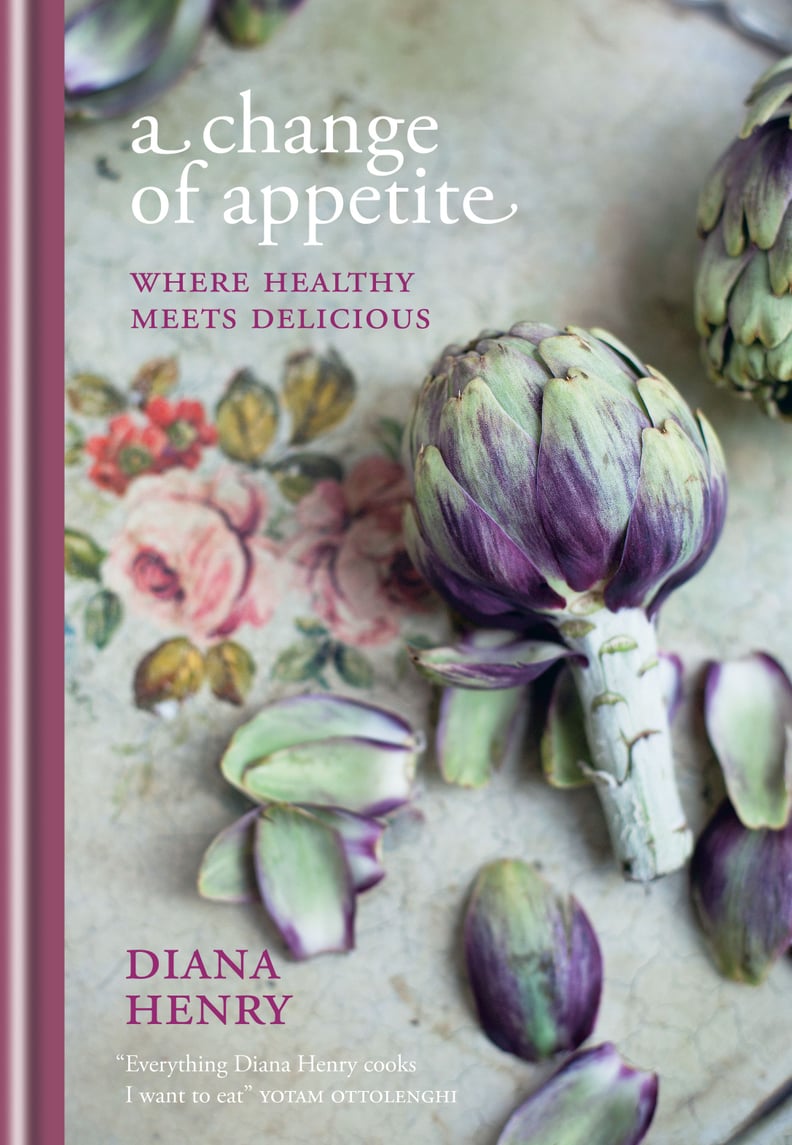 Diana Henry's A Change of Appetite
As Yotam Ottolenghi put it, "everything Diana Henry cooks I want to eat," and Henry's latest cookbook, A Change of Appetite: Where Delicious Meets Healthy ($26, originally $35), is no exception. Fresh recipes bursting with seasonal produce are organized by season and range from Japanese ginger and garlic chicken with smashed cucumbers to a Middle Eastern-inspired dish of roasted tomatoes with lentils and dukka-encrusted eggs.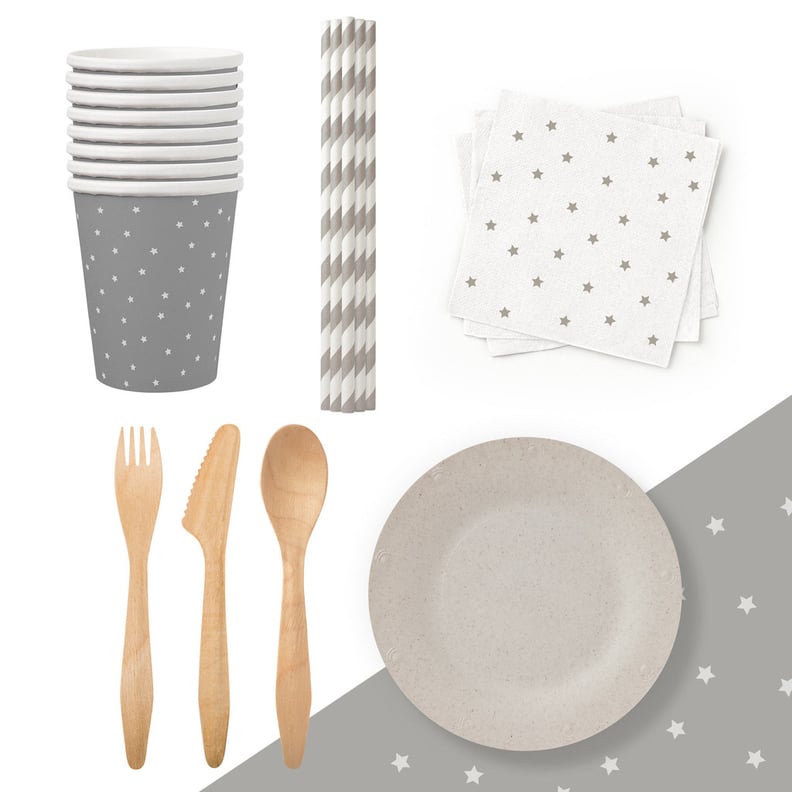 Susty Party Compostable Tableware
Throwing a party usually feels good, but throwing out all that trash . . . not so much. All that waste can be offset with Susty Party Compostable Tableware ($23 for an eight-person party pack). Even though the tableware is made from renewable, nontoxic materials, it doesn't compromise on aesthetic appeal. It's a win-win.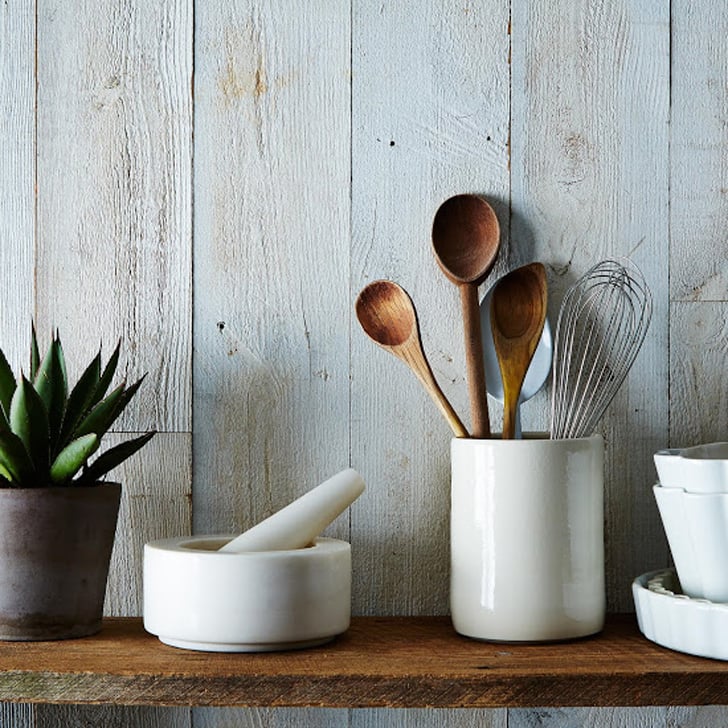 Porcelain Utensil Crock
After knocking over my flimsy Ikea metal utensil crock for the umpteenth time, I swore it was time for an upgrade to a piece of sturdier stock. You'd think this would be an easy swap, but nearly every crock I found was either similarly lightweight, too small, too big, or emblazoned with logos — so not my style. Enter my savior: this elegantly simple off-white porcelain crock ($42).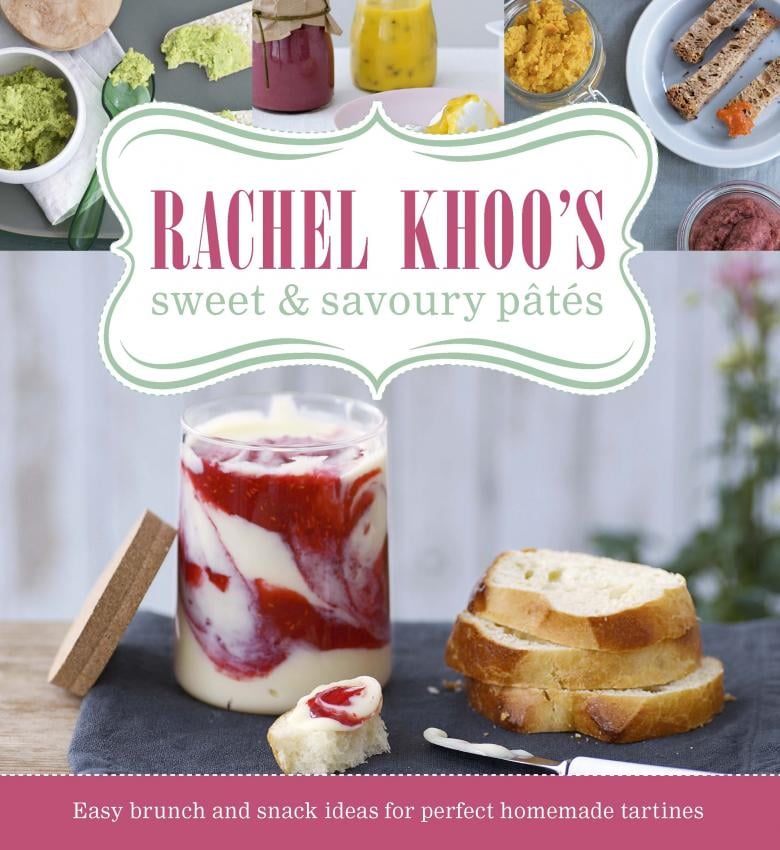 Rachel Khoo's Sweet and Savoury Patés
Rachel Khoo, famous for her TV show The Little Paris Kitchen, is living the dream of any serious Francophile. While not all of us can reside in Paris, we can dine like we are, thanks to her latest cookbook, Sweet and Savoury Patés ($19), out July 17.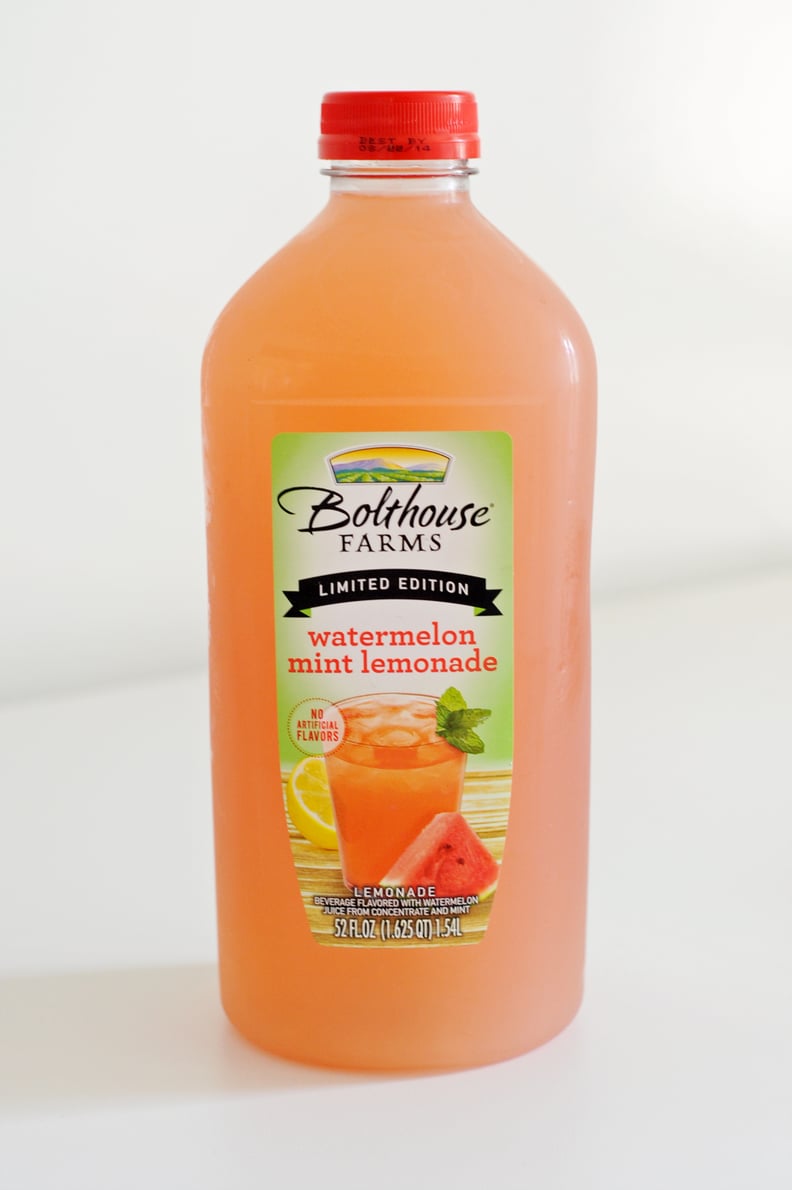 Bolthouse Farms Watermelon Mint Lemonade
Now this is a pink lemonade that actually makes sense: Bolthouse Farms Watermelon Mint Lemonade. Well balanced between tart and sweet, this refreshing bevvie gets its blushing pink hue from a generous dose of watermelon and its bright, refreshing flavor from mint. Add a splash of gin or vodka to your glass, and boom, instant Summer cocktail.