4 Foods You Should Definitely Try at Disney World's Animal Kingdom
POPSUGAR Photography | Anna Monette Roberts
POPSUGAR Photography | Anna Monette Roberts
While Epcot celebrates world cuisine and Magic Kingdom lets you indulge in all of your nostalgic cravings, Animal Kingdom's food has some unexpected treasures that you can't miss on your next trip. From the best cinnamon roll in the entire park (yes, it's Mickey-shaped!) to fries so good they'll disappear like a magic trick, take a look at the must-try items to put on your bucket list.
Travel and expenses for the author were provided by Walt Disney World for the purpose of writing this story.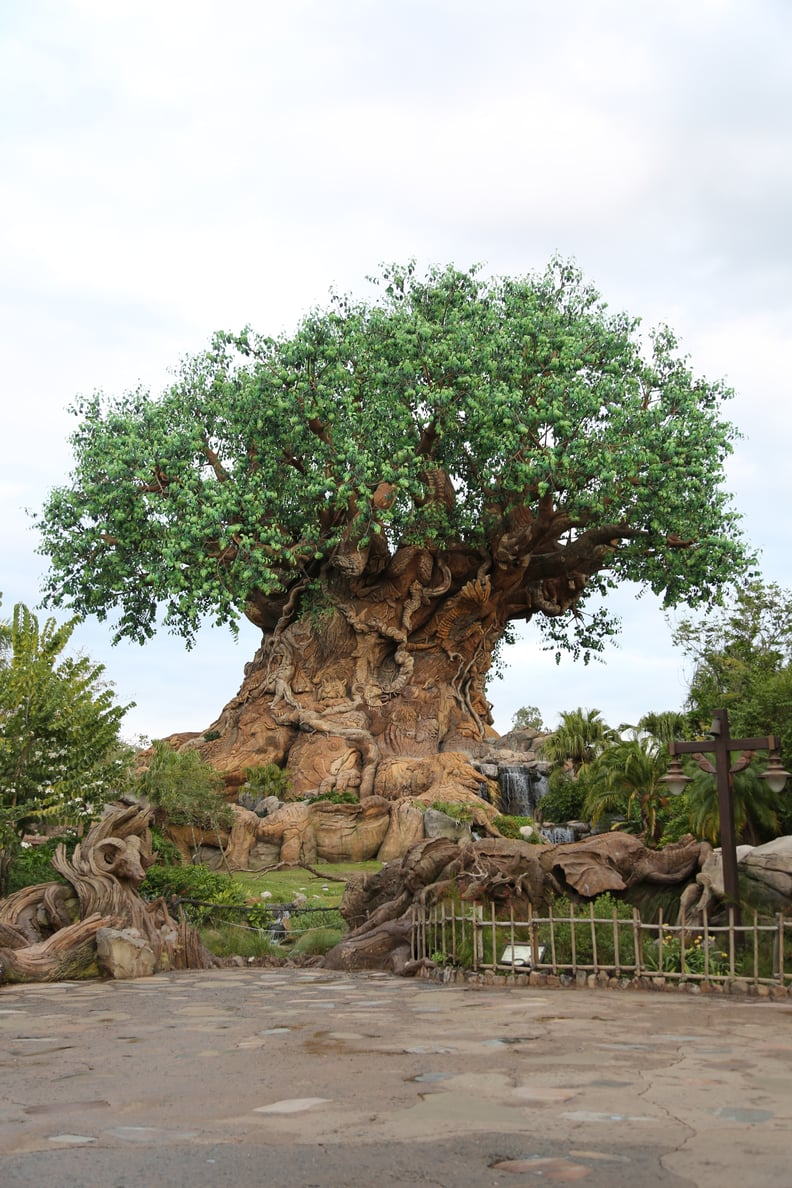 Tree of Life
OK, this does and doesn't have anything to do with food. As you know, getting a picture with the Tree of Life can be a challenging feat, as it's the iconic symbol of Animal Kingdom. Pro tip: make the earliest reservation possible for Tusker House. You'll get to enter the park early (8 a.m.), and it's practically deserted. You can then take all the photos and angles you want with the tree without fear of being photobombed!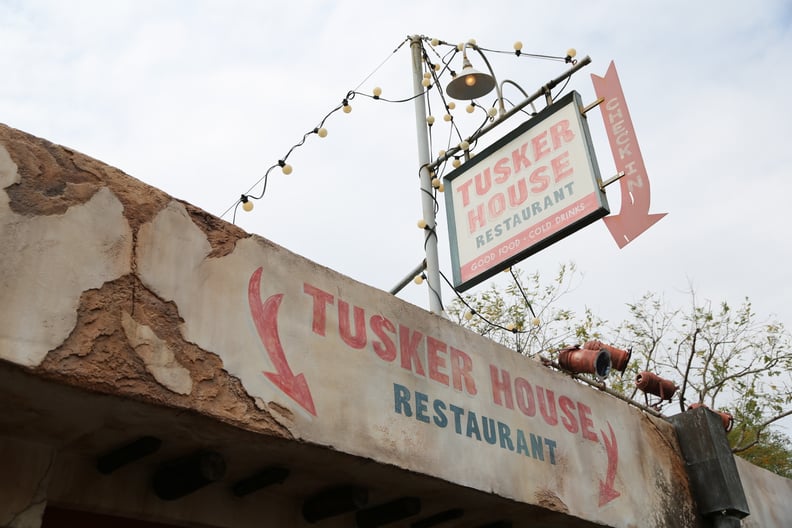 Tusker House Restaurant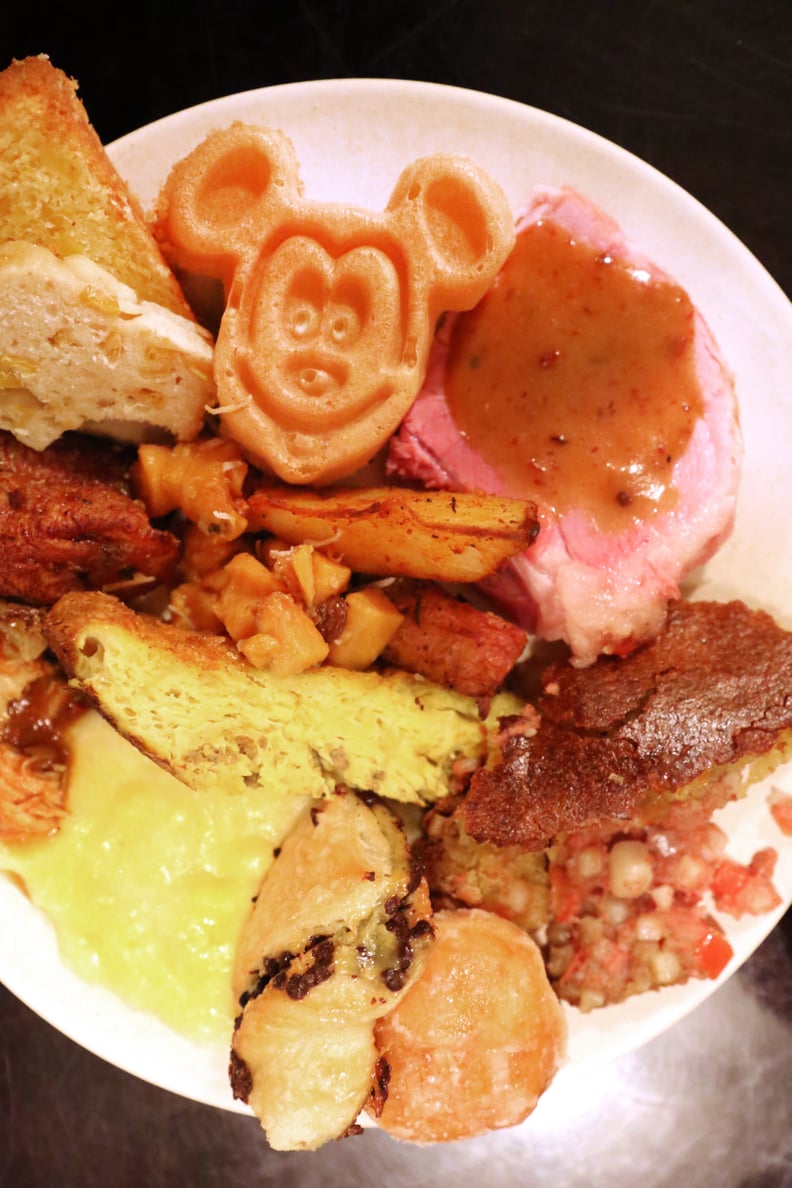 Tusker House Buffet Breakfast ($32 each plus 18 percent gratuity)
I tried many character breakfasts, but my favorite had to be the Tusker House in Animal Kingdom. Depending on your reservation, you may get to enter the park early, which means you get to be one of the first on the safari ride (when all of the animals are awake and grazing).
Mealie pap (sort of like sweeter, creamier cheese grits), beef babotie (a beef stew on the bottom with a baked cornbread topping), and sweet plantains are some of the tastiest offerings from the buffet. My absolute favorite was the Cape Malay curry chicken. Though it doesn't seem breakfast appropriate, it's worth filling at least a fourth of your plate with. As always, you can't have a breakfast without Mickey waffles, which are fluffy and full of vanilla flavor. Definitely say yes to the jungle juice, which is like a tropical punch. I don't know what they put in that stuff, but it's addictive.
Where to go: Tusker House Restaurant in Africa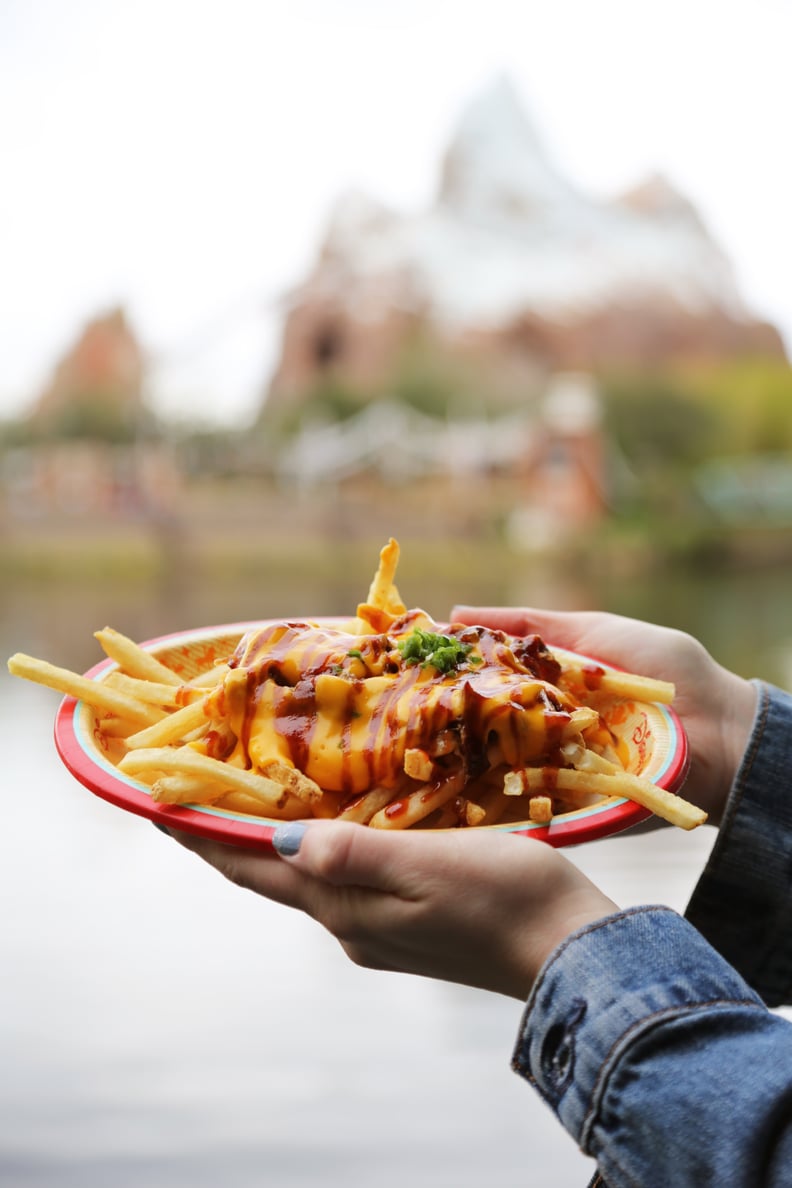 Pork n Fries ($7)
Imagine McDonald's-like french fries coated in shredded pork, sweet barbecue sauce, and melty nacho cheese. That's what you're working with. Sit behind the Barbecue restaurant, near the lake, to watch people scream on the Expedition Everest roller coaster. Just, you know, don't eat this before going on the ride.
Loaded with carbs, protein, and fat, the fries are a filling snack that will easily keep you satisfied for the day. Top it will some mustard if you want to add a hit of acidity to the mix.
Where to go: Flame Tree Barbecue in Discovery Island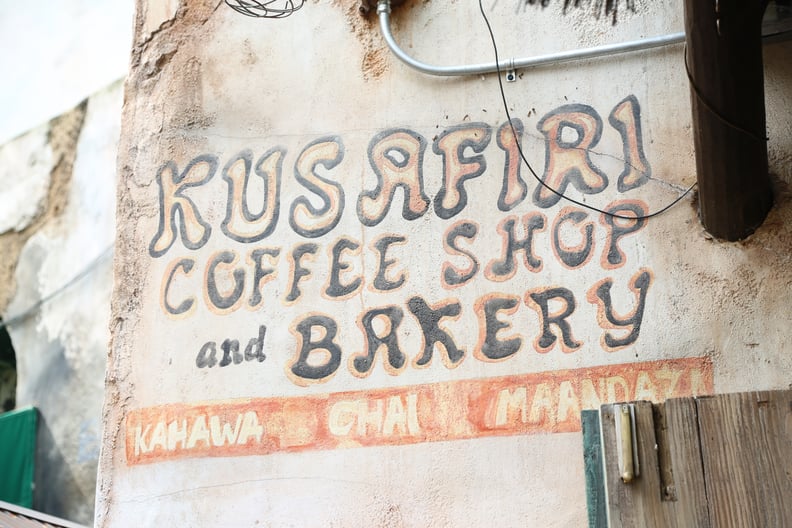 Kusafiri Coffee Shop and Bakery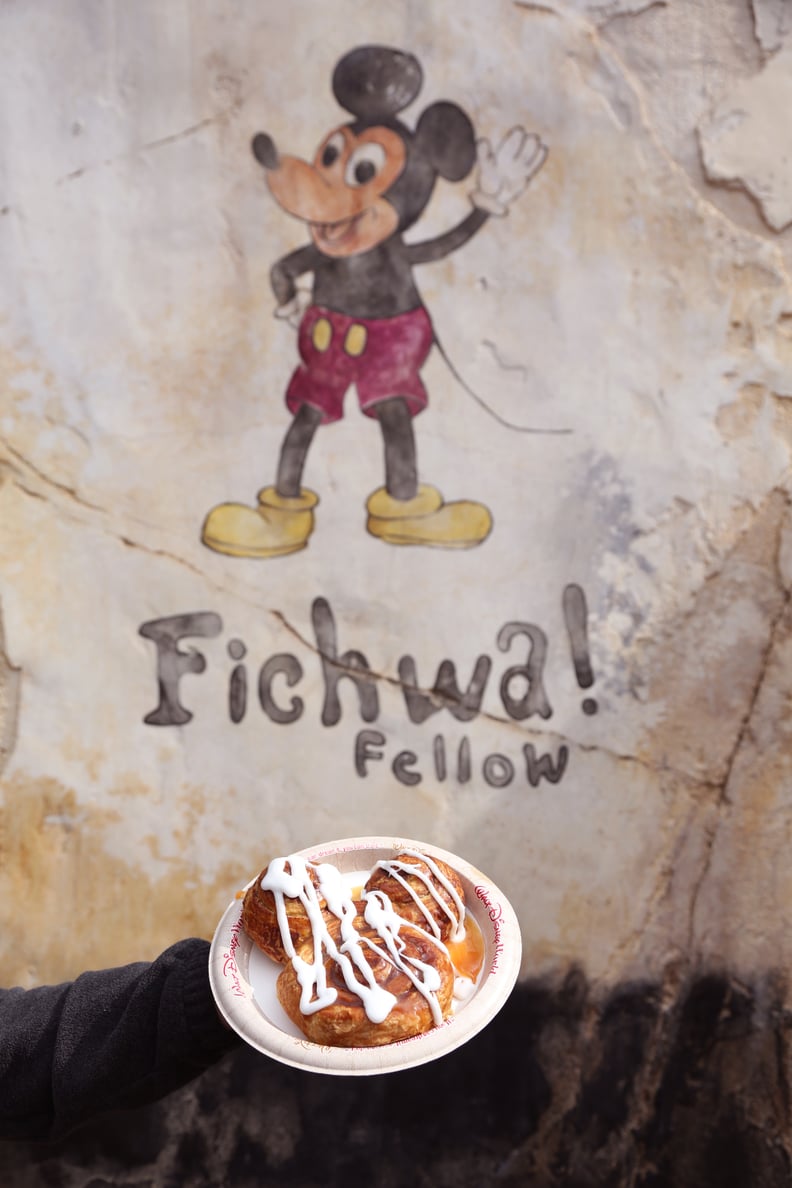 Warm Cinnamon Bun ($9)
This $9 is worth it. After having tried all the cinnamon rolls around Disney parks, this is the best one. Beyond its utter cuteness (hello, it's Mickey-shaped), the cinnamon roll has incredible flavor and texture. The flaky exterior paves the way to a brioche-like interior that tastes warm and fresh out of the oven. Every bite has plenty of rich cinnamon swirl. There's caramel topping, which adds more flavor and moistness. Definitely share this with a group, although you'll be tempted to hoard it for yourself. As you walk around the park, people will stare at your plate longingly.
Where to go: Kusafiri Coffee Shop in Africa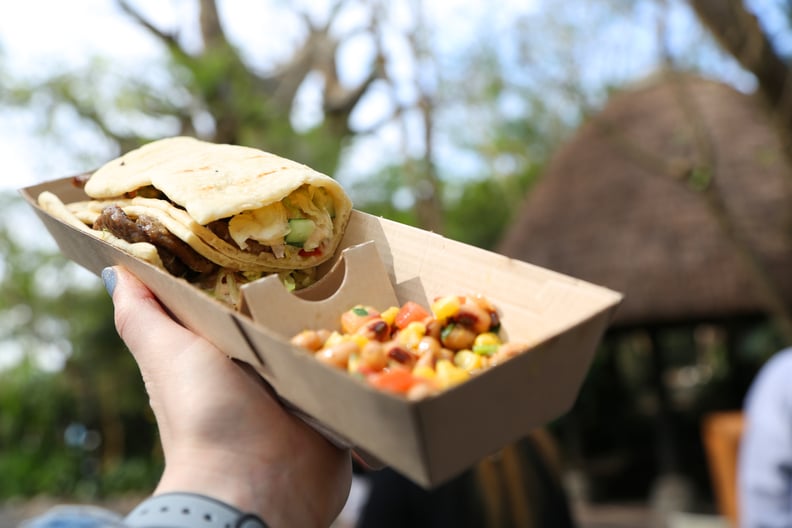 Beef and Lamb Gyro Flatbread ($11)
While there's carbs and sugar aplenty at Disney World, a well-balanced meal can be a little more challenging to come by. I ate every single bite of this unassuming beef and lamb flatbread. In fact, several people around me even asked what I was eating and where they could pick up one. Inside a fresh, pillow-y flatbread is tender strips of grilled meat dressed with crisp lettuce, cucumbers, and a tasty white sauce (could be mayo or yogurt based). I loved the crunchy green papaya slaw (not pictured) and flavorful black-eyed pea salad served on the side. I plan on ordering this again and again.
Where to go: Kusafiri Coffee Shop in Africa