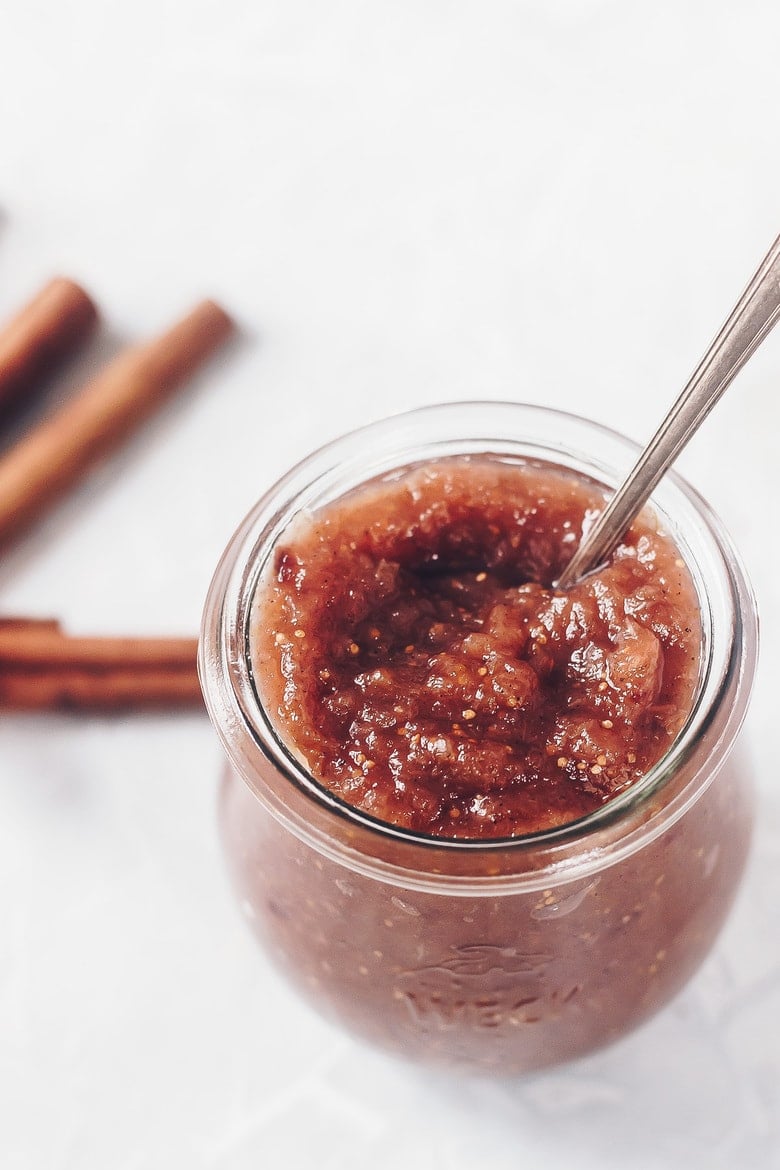 Wicked Spatula
There's something so special about making your own pantry staples at home instead of buying them at the store. Not only do they taste better in my opinion, but they also make me appreciate my meal a bit more. And there's no better time to experiment with fruit than right now. What could be more delicious than getting your daily fruit servings in the form of jam? It's great the most basic way, on toast with butter, or you can get fancy and add it to yogurt or oats. You could even bake sweet treats or cook savory dinners and appetizers with jam. The possibilities are endless! Keep reading for 10 homemade jam recipes that offer something for everything, whether you love more tropical fruits or prefer berries.
01
Cinnamon Spiced Apple Date Butter
02
Orange Marmalade
If you have tons of oranges lying around that may go bad, repurpose them into a marmalade. The sweetness is perfectly balanced with the bitterness from the rind.
Get the recipe: orange marmalade
03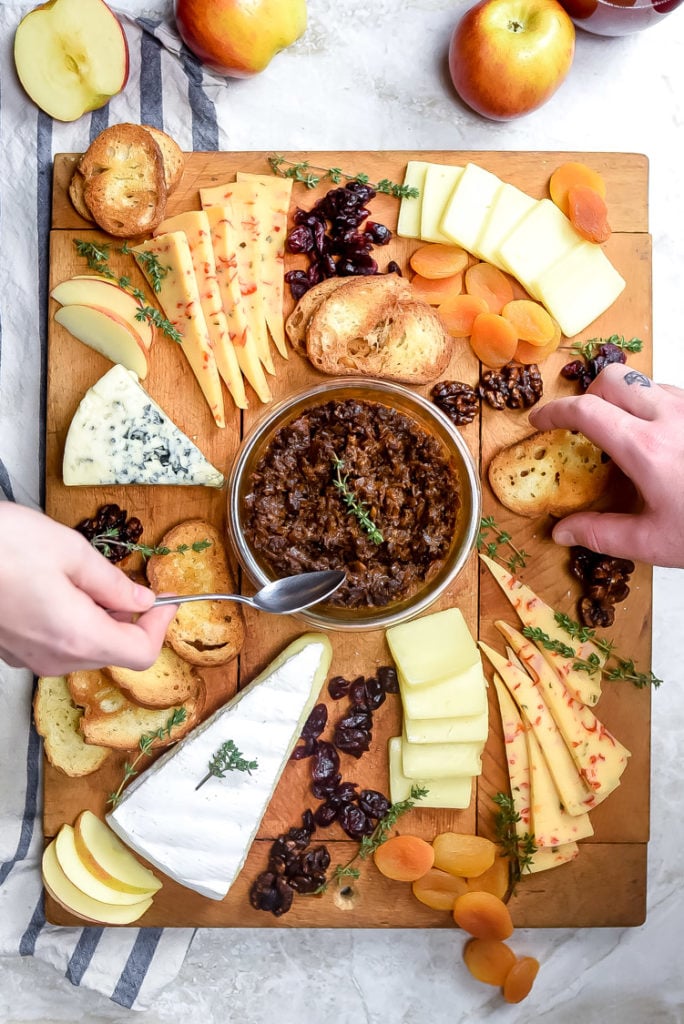 Sweet and Smoky Bacon Jam
This is just what every cheese platter needs! If you love sweet and salty mixed with a little spice and smokiness, bacon jam will become your new addiction.
Get the recipe: sweet and smoky bacon jam
04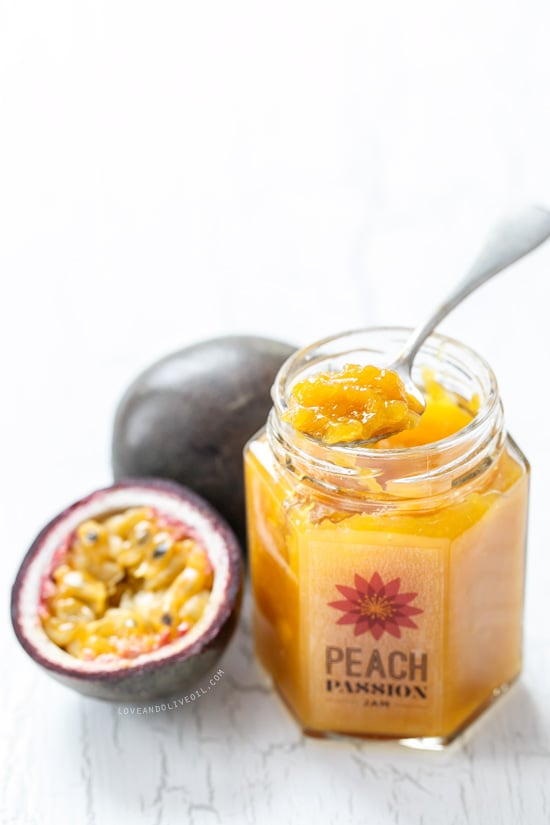 Peach Passion Jam
If you have never had passionfruit before and are not sure what to do with it, the fruit makes for the perfect addition to a jam. The expensive price tag on a passionfruit is well worth this delicious creation.
Get the recipe: peach passion jam
05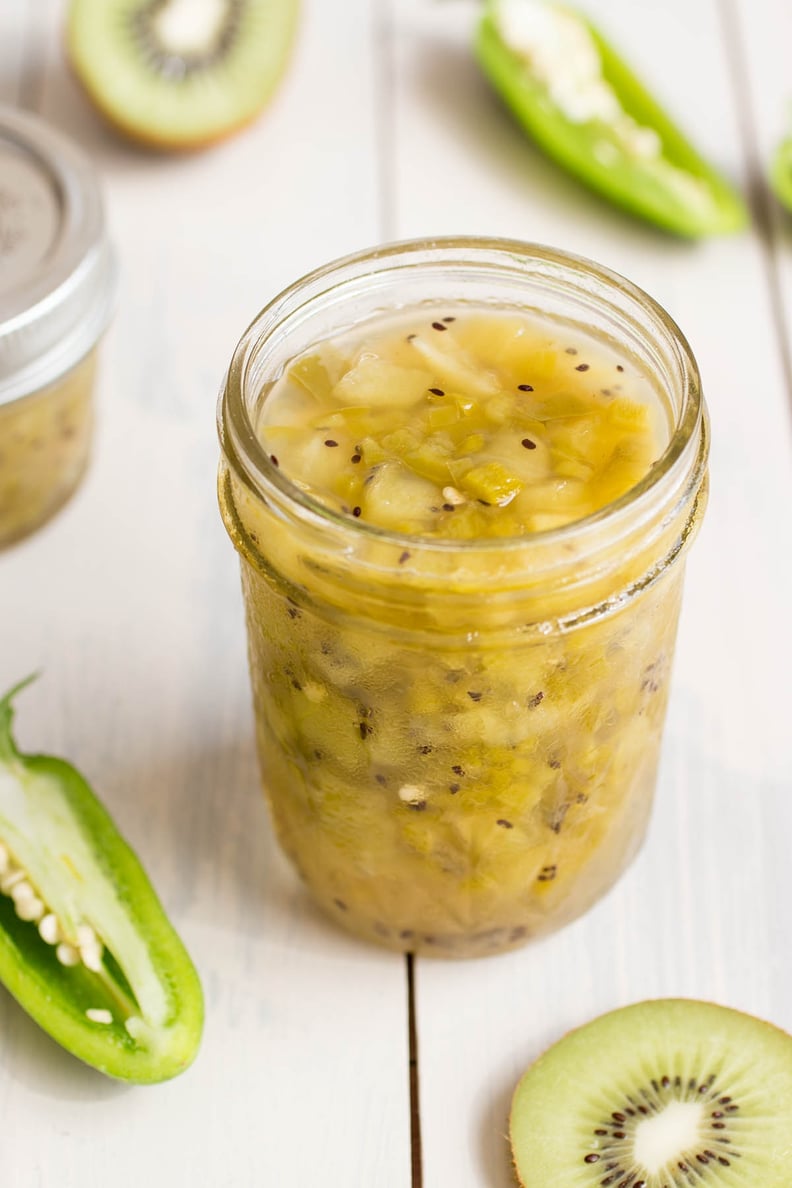 Kiwi Jalapeño Jam
Who said jam can only be spread on toast? This sweet and spicy jam is delicious to marinate and cook fish in or even act as a sauce to dip in.
Get the recipe: kiwi jalapeño jam
06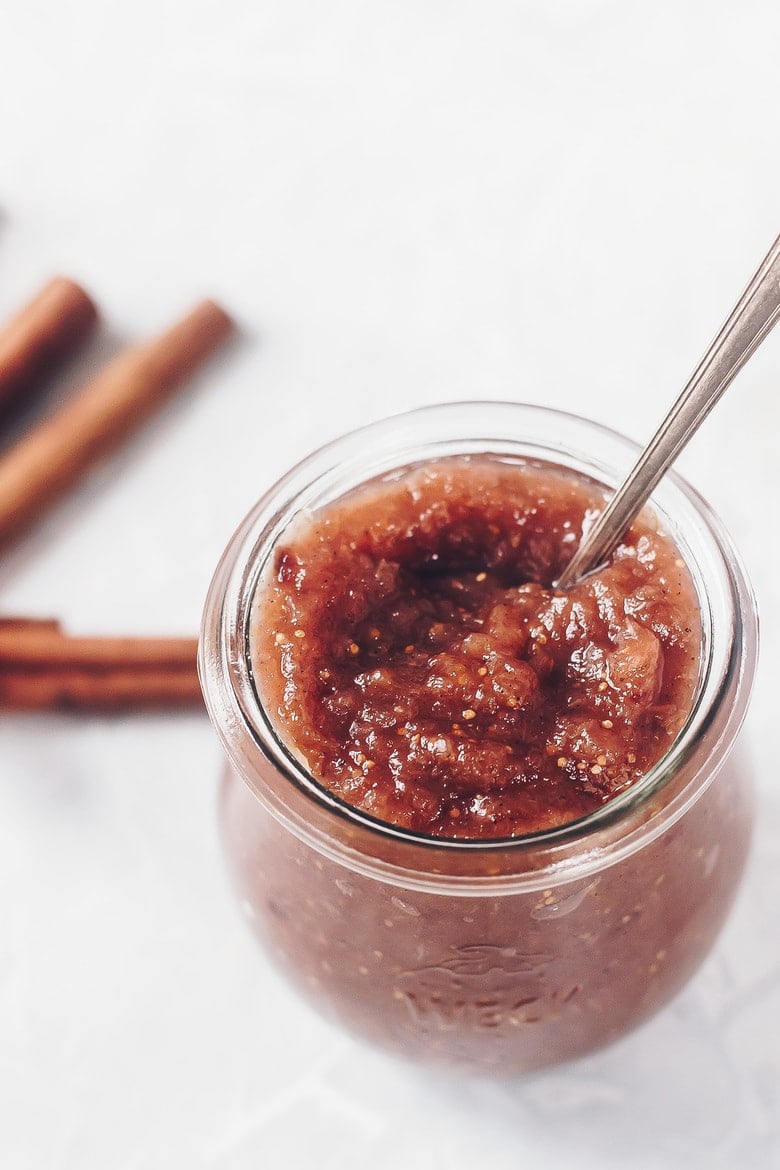 Cardamom Fig Jam
Pairing sweet figs with cardamom is a great way to add a little spice and depth of flavor. This is delicious on crackers with cheese and deli meats.
Get the recipe: cardamom fig jam
07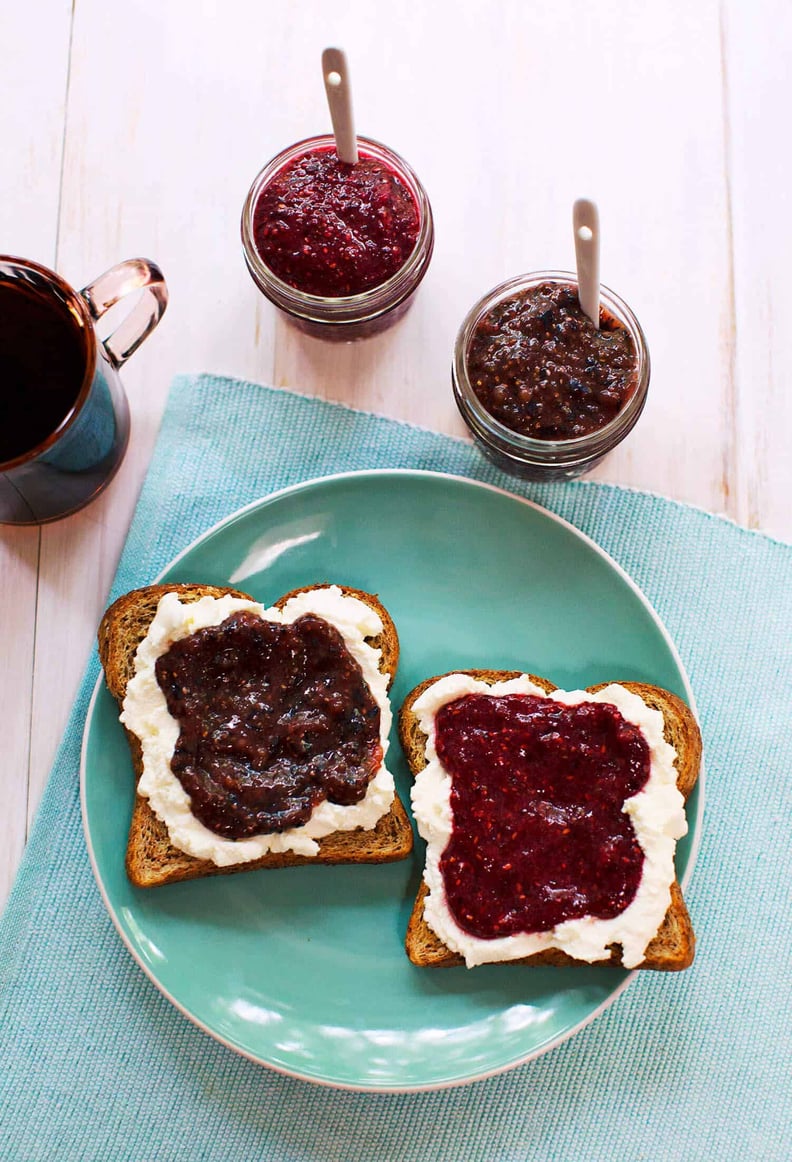 Easy Blender Chia Jam
Chia jam is a new trend and we're here for it, because all the sugar can use a healthy source of fats and fiber. It's super thick and the perfect pairing with ricotta on toast. You can use any fruit on hand or pick your favorite!
Get the recipe: easy blender chia jam
08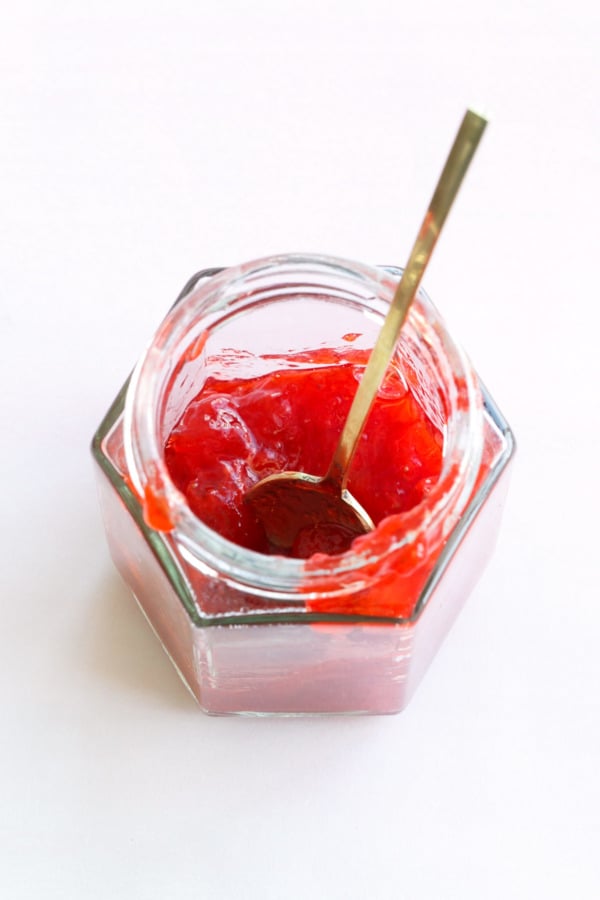 Sakura Strawberry Jam
Why not add Japanese-inspired floral notes to a basic strawberry jam? You can use fresh cherry blossoms or pickled preserved cherry blossoms; either works great in this recipe.
Get the recipe: sakura strawberry jam
09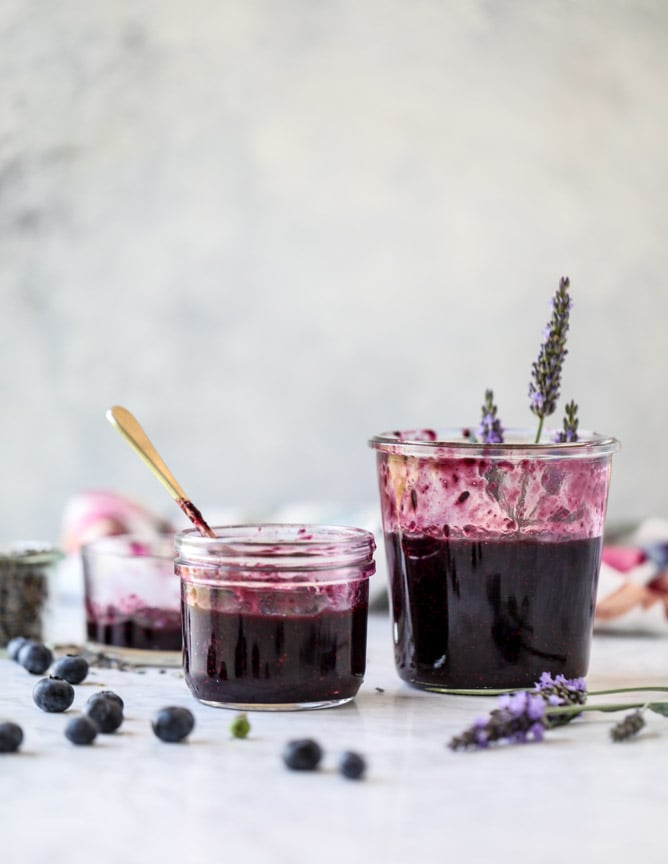 Easy Blueberry Lavender Chia Jam
Not only is the smell of lavender therapeutic but so is the taste, especially when it's paired with blueberries. Since it's a chia-based jam, it's ready to spread on toast in just about 30 minutes.
Get the recipe: easy blueberry lavender chia jam
10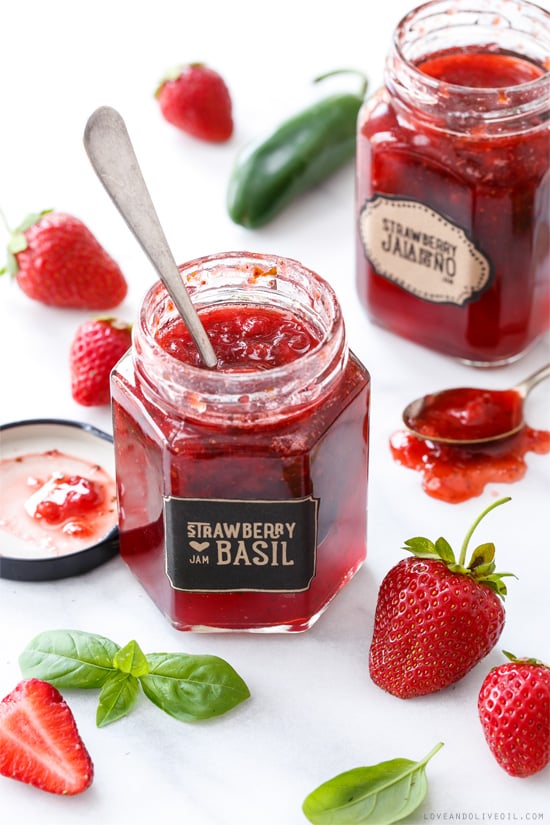 Strawberry Jalapeño and Strawberry Basil Jam
This recipe makes enough jam to try two completely different and very unique twists on strawberry jam. If you like sophistication, the basil jam will have your heart, and if you like adventure, go jalapeño all the way.
Get the recipe: strawberry jalapeño and strawberry basil jam