Easy Strawberry Pinwheels
Desserts Don't Get Much Easier: 5-Ingredient Strawberry Pinwheels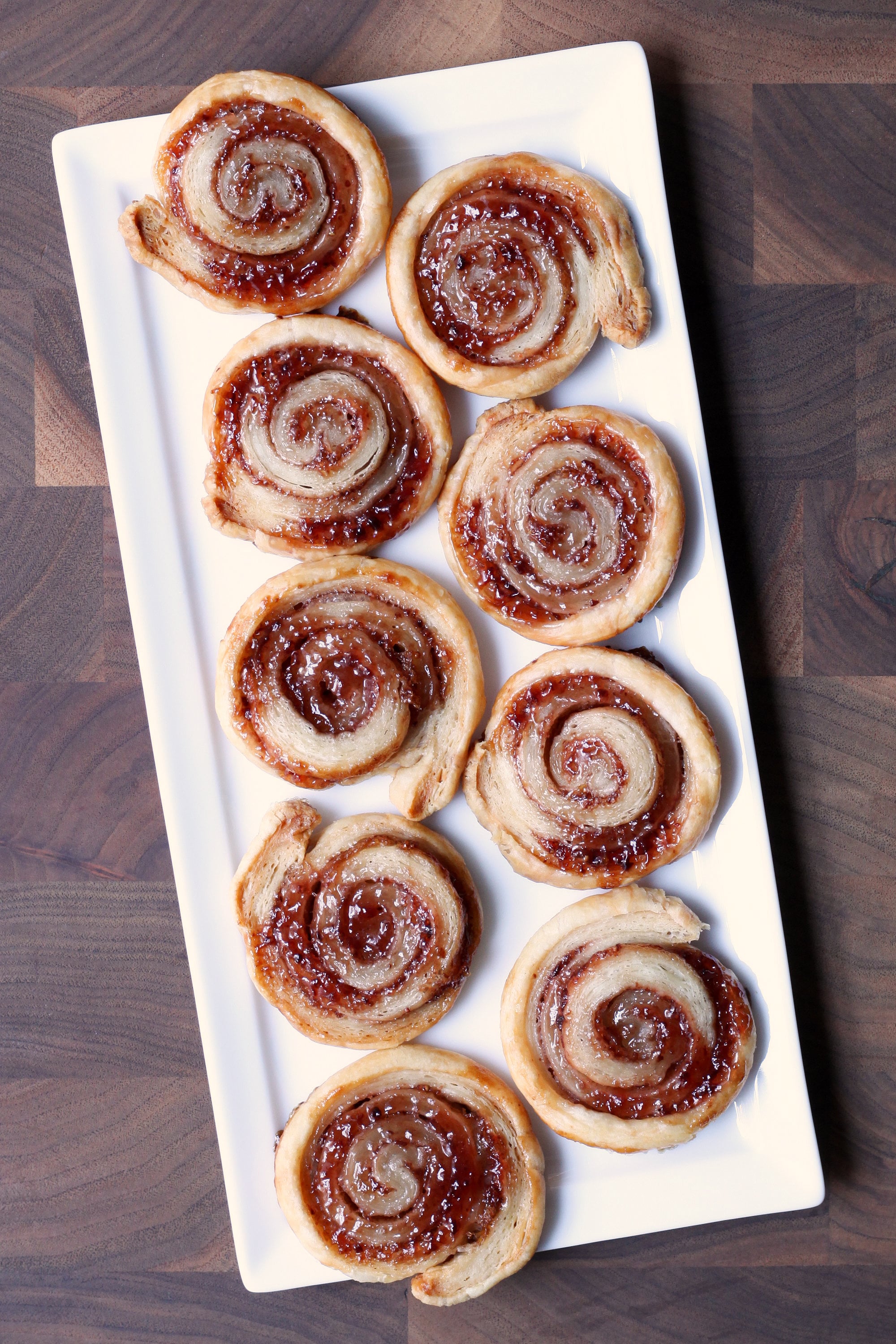 I challenge you to find a more magical ingredient than puff pastry. With some help from your oven, it can elevate everyday ingredients like ham and cheese, bacon and eggs, or, in this case, strawberry preserves and lemon zest into the sublime.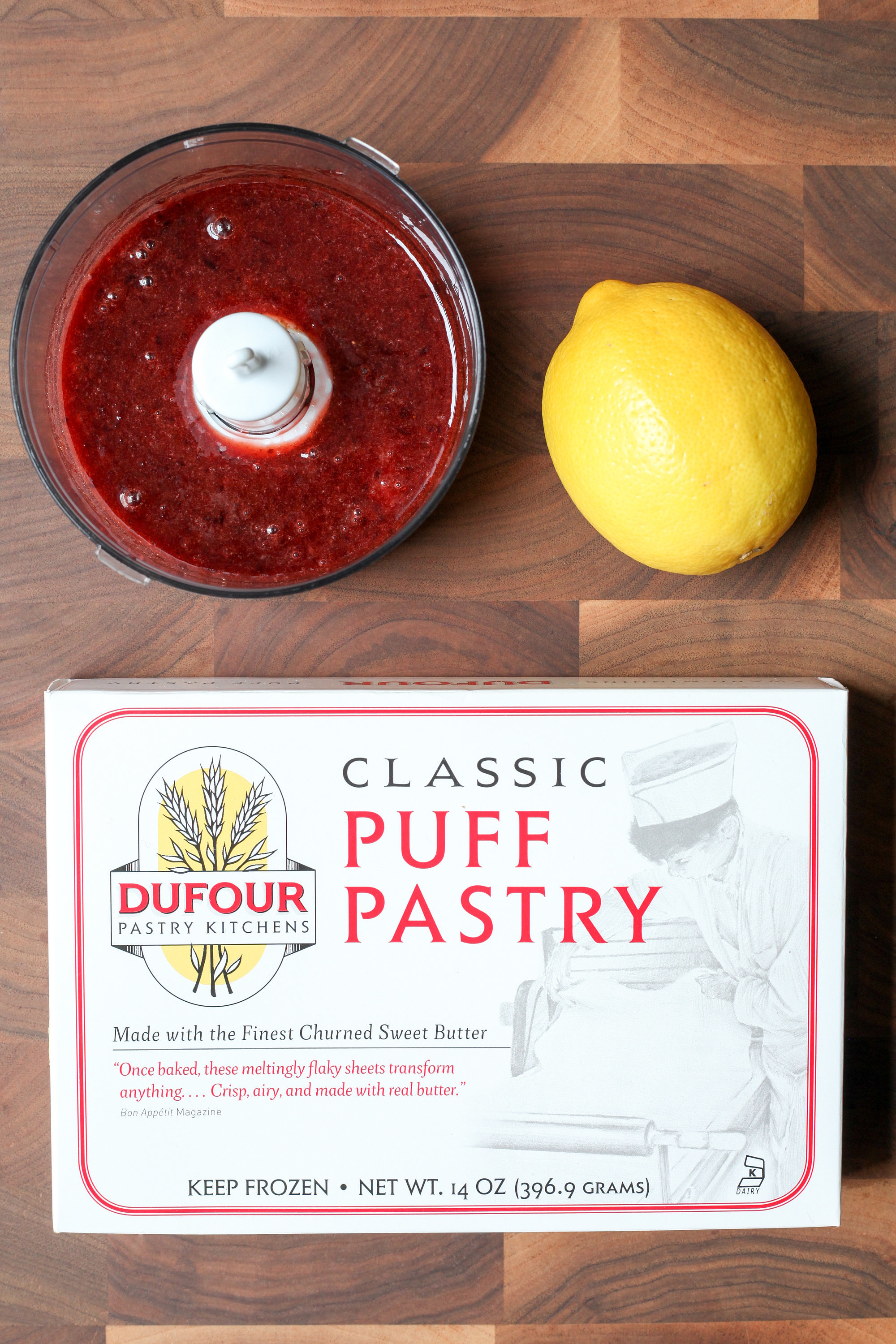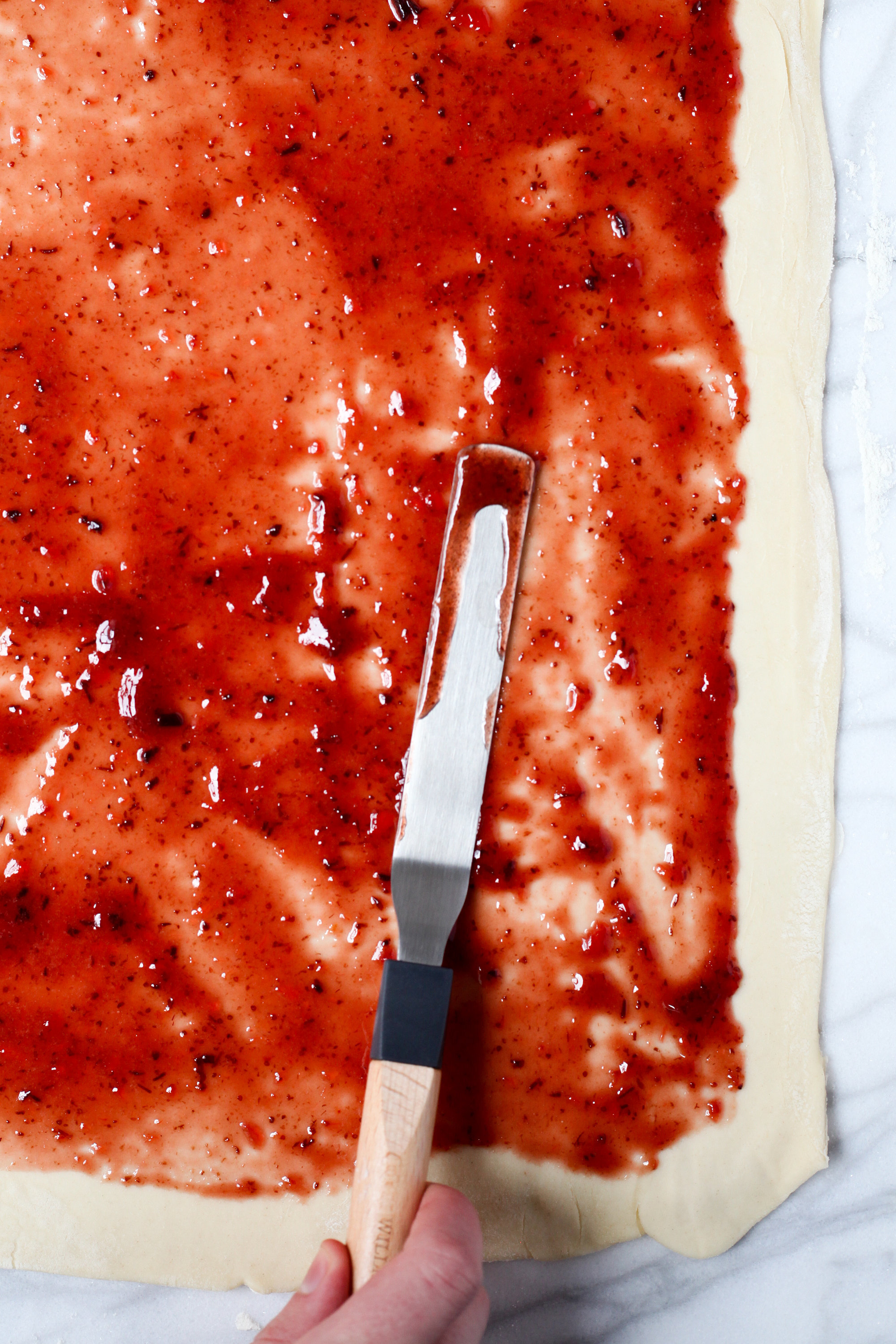 This recipe requires little more than spreading fruit preserves on a rolled-out sheet of puff, rolling it up, slicing, and baking. The oven's heat does most of the heavy lifting, transforming these pinwheels into puffy, flaky, golden-brown bites perfect for any party.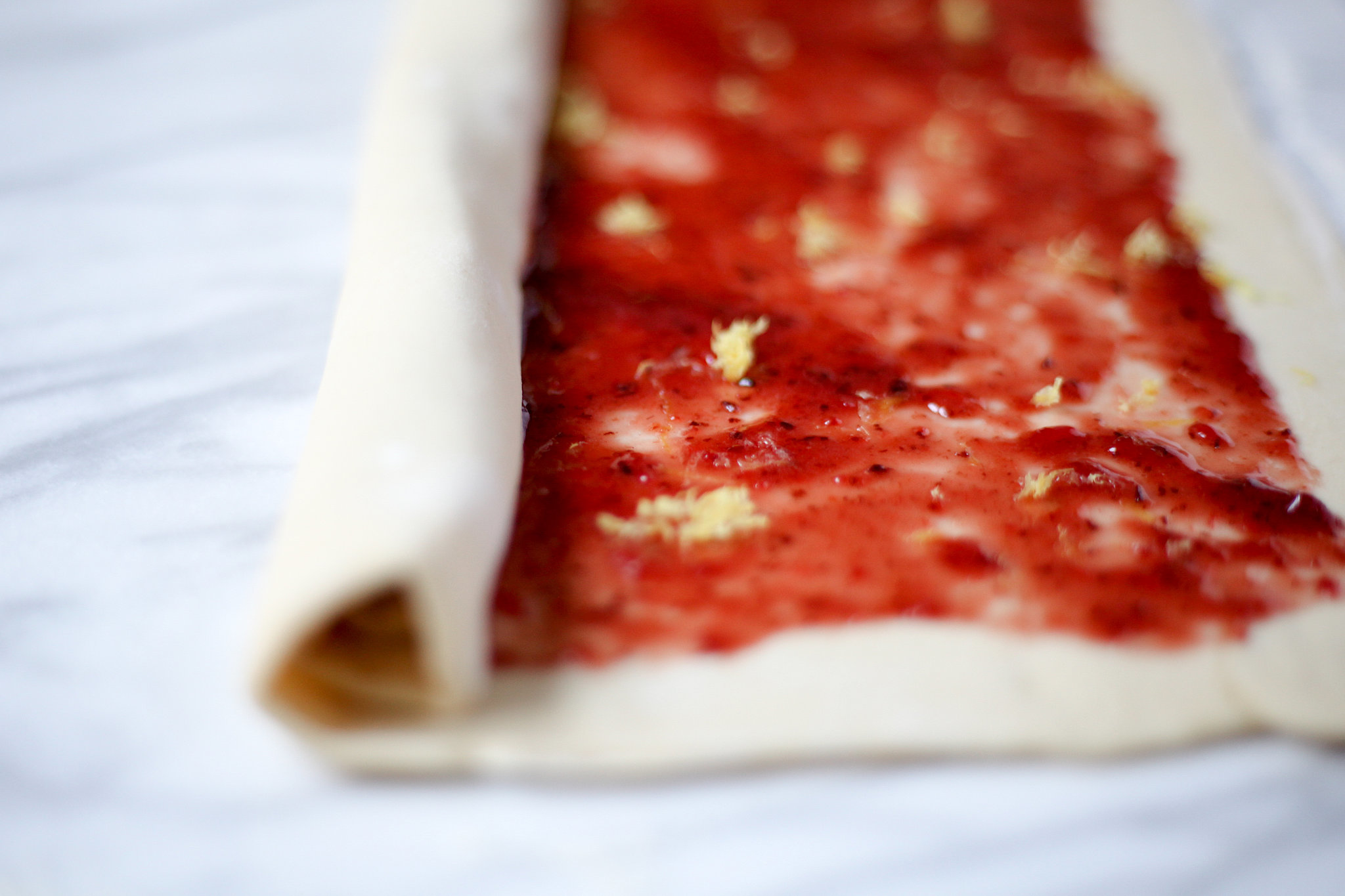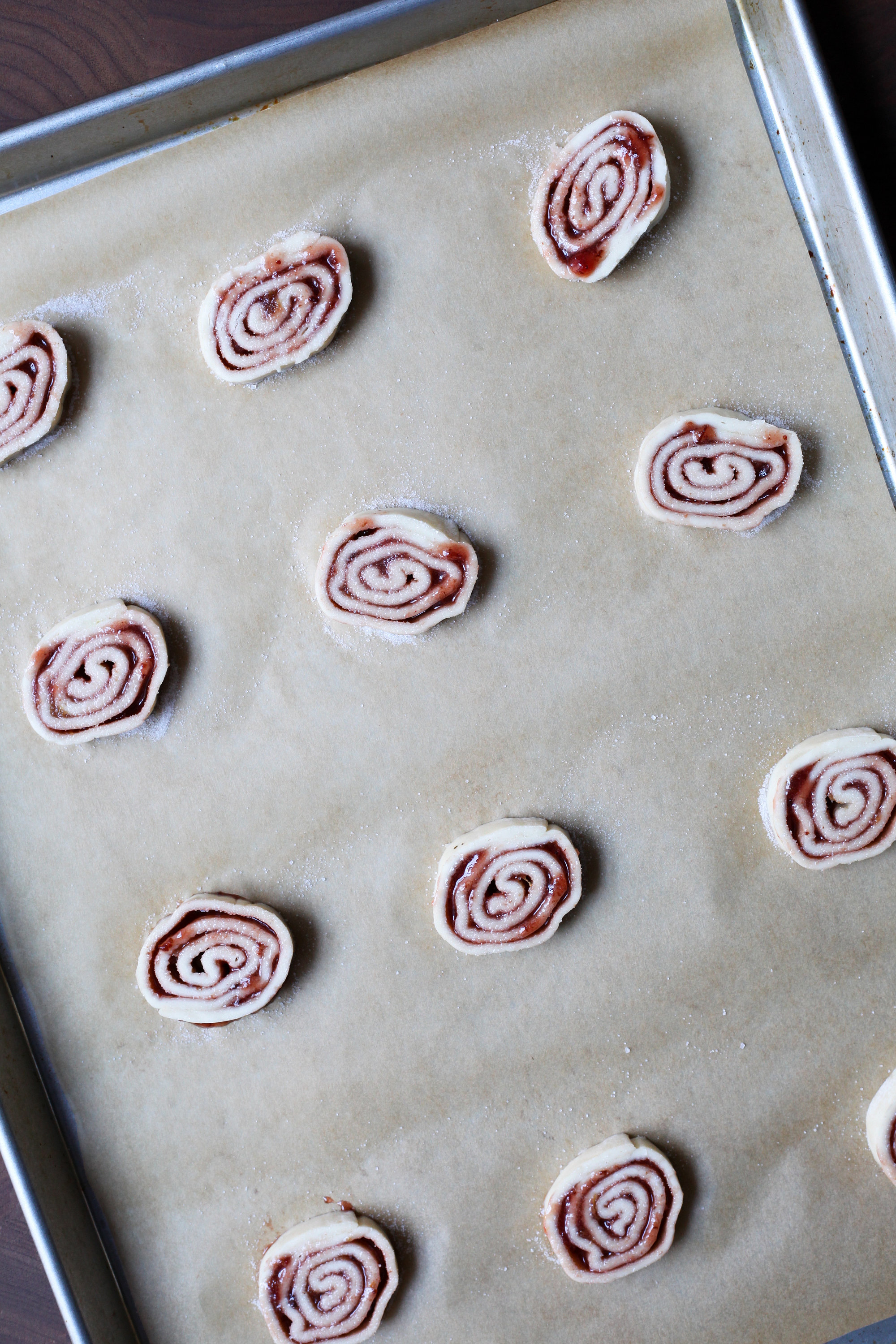 Strawberry preserves and a bit of lemon zest lend a Spring-y vibe even when berries aren't at their best. If strawberries aren't your thing, these pinwheels can be made with pretty much any jam, marmalade, or preserves you can think of — just be sure to pulse it in a food processor if it's chunky so it'll spread on evenly. I can't wait to try this technique out with bitter orange marmalade or tart cherry jam.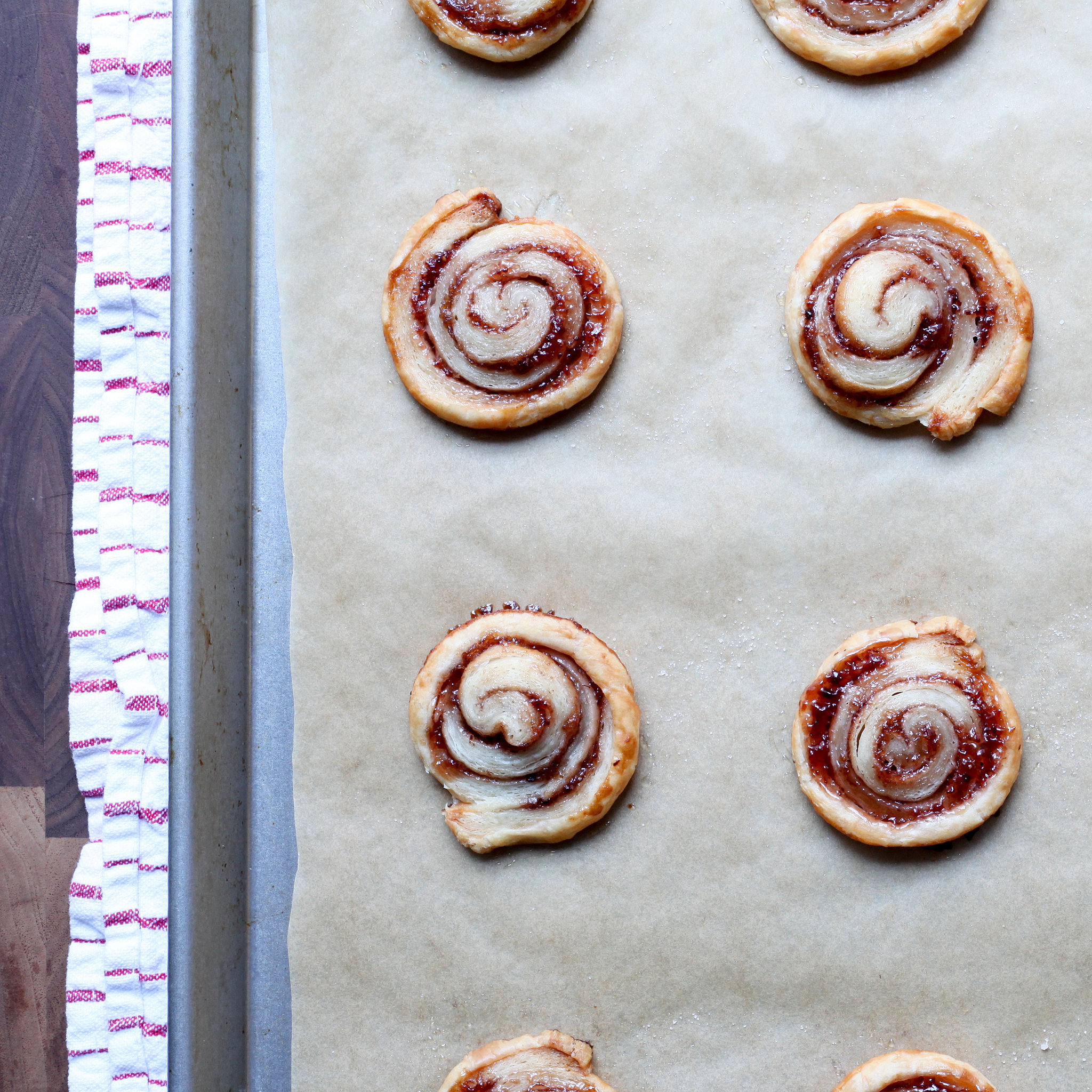 Strawberry Puff Pastry Pinwheels
From Nicole Perry, POPSUGAR Food
Notes
Pretty much any jam or fruit preserves can be used in this recipe — just be sure to puree it if it's chunky.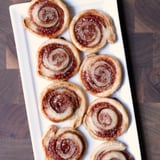 Ingredients
1/2 cup strawberry preserves
Flour, for rolling out the puff pastry
1 sheet frozen puff pastry, such as Dufour, thawed
Zest of 1/2 lemon
Granulated sugar, for sprinkling
Directions
Pulse the strawberry preserves in a food processor until smooth.
On a lightly floured surface, roll out the puff pastry into a 12-by-16-inch rectangle.
Spread the strawberry preserves liberally across the top of the puff pastry, leaving a 1-inch border on all sides. Sprinkle evenly with lemon zest. Tightly roll into a 16-inch-long log shape.
Wrap with plastic wrap and freeze for 30 minutes to 1 hour, or until firm. (To make ahead, refrigerate for up to a day before freezing to further firm up the pastry.)
Preheat the oven to 350°F. Line 2 half-sheet pans with parchment paper.
Remove the plastic wrap from the puff pastry log. Using a serrated knife, trim about 1/2-inch off of each end of the log (there's little to no filling in the ends) and then slice the log into roughly 1/3-inch-thick pinwheels. Arrange 12 pinwheels on each prepped pan.
Bake for 15 minutes, rotate than pans, and then bake for another 8-12 minutes, or until crisp and golden brown. Repeat with the remaining piece of the log. Serve at room temperature.


Information
Category

Desserts, Pastries

Cuisine

North American

Yield

About 45 pinwheels
Image Source: POPSUGAR Photography / Nicole Perry