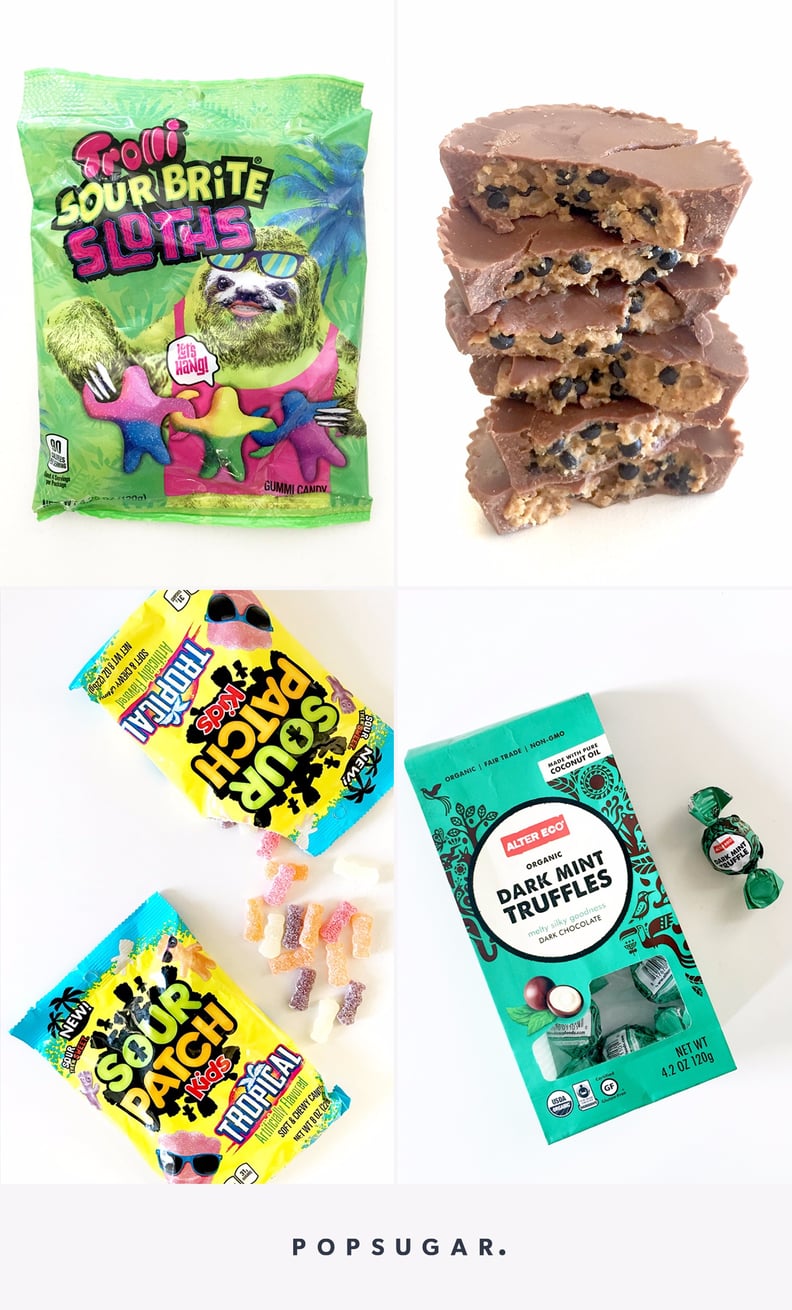 POPSUGAR Photography | Erin Cullum
POPSUGAR Photography | Erin Cullum
Once you've accepted the fact that candy is a necessary addition to your grocery list, you'll get excited to try out all the best new releases of the year. So far this year, we've tried new Sour Patch Kids, Hi-Chews, chocolate bars, and more, and 2017 is shaping up to be quite a sweet-tooth-satisfying year. If your idea of a successful shopping trip involves picking up a bag — or two — of new candy, read on to discover all the items that deserve a spot in your cart this year. From Reese's to sour gummies and more, there's something for everyone.
01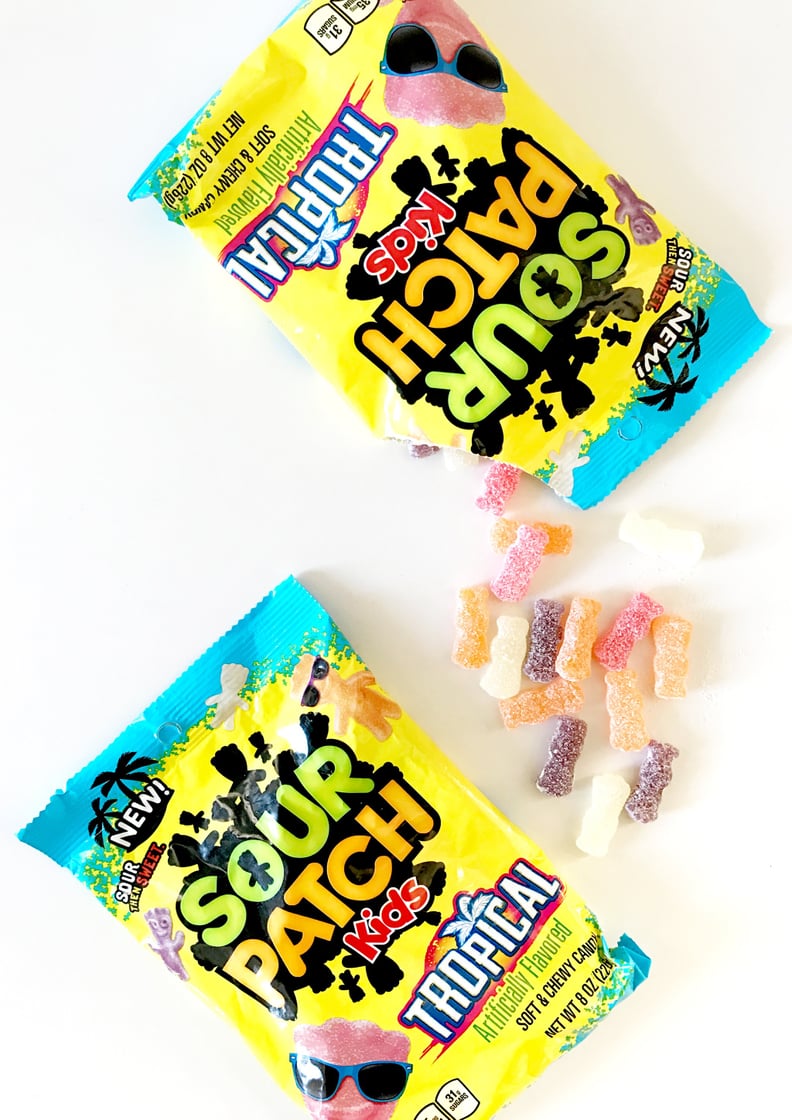 Sour Patch Kids Tropical
Sour Patch Kids Tropical prove that coconut and pineapple have the power to upgrade any candy. Just as sour as the original Sour Patch Kids, these tropical gummies come in four flavors: pink (paradise punch), white (pineapple), orange (tropical twist), and purple (passion fruit).
02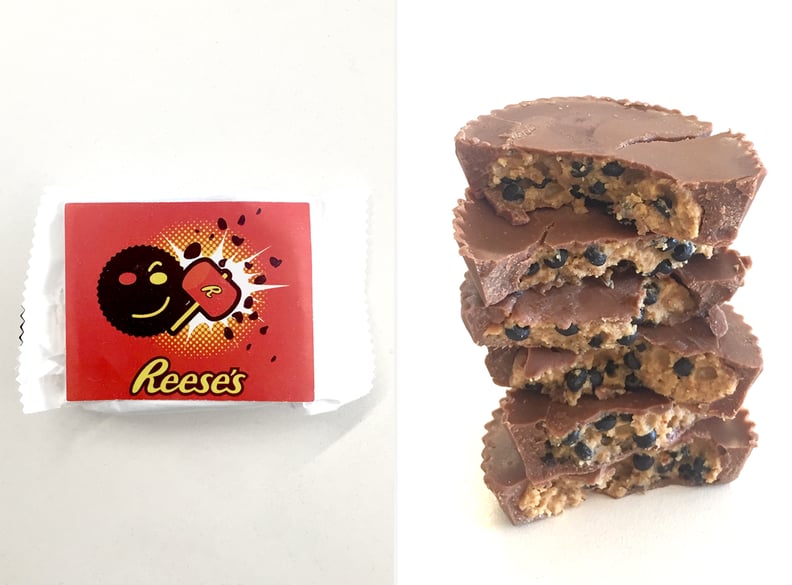 Reese's Crunchy Cookie
Imagine a Reese's stuffed with the Oreo-like cookies found in Hershey's Cookies 'n' Creme bars, and you've got this epic candy hybrid. A Reese's Crunchy Cookie sounds too good to be true, but it's totally real and hitting shelves in May 2017. We got an early taste and can tell you it's everything you hope it is. The tiny bits of crunch perfectly complement the otherwise creamy Reese's Cup.
03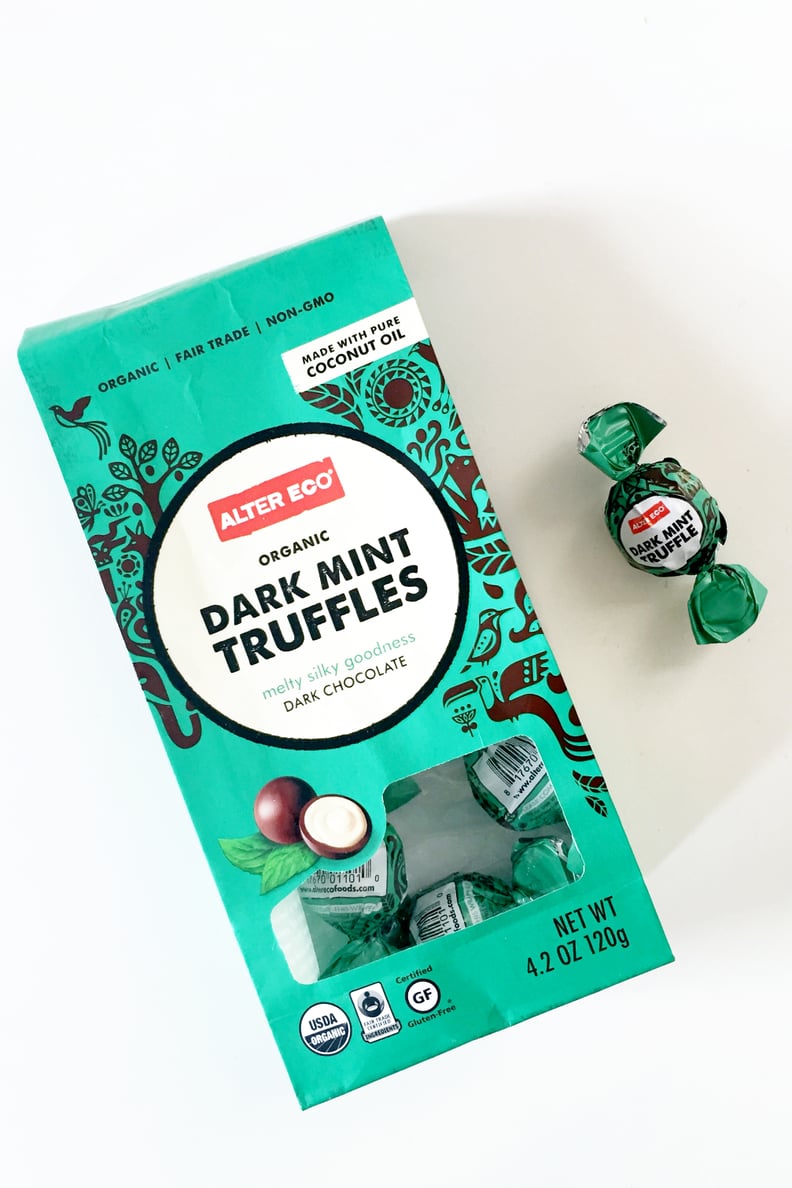 Alter Eco Organic Dark Mint Truffles
Whoa. Talk about a decadent, rich, and smooth chocolate truffle. If you're a mint-chocolate everything type of person, these will become your new must-have staple hidden in your pantry. Made with coconut oil and cocoa butter, the white center of these truffles is perfectly gooey and melts in your mouth. With a dark chocolate outer shell and a generous hint of peppermint, each one of these is guaranteed to give you a moment of bliss.
04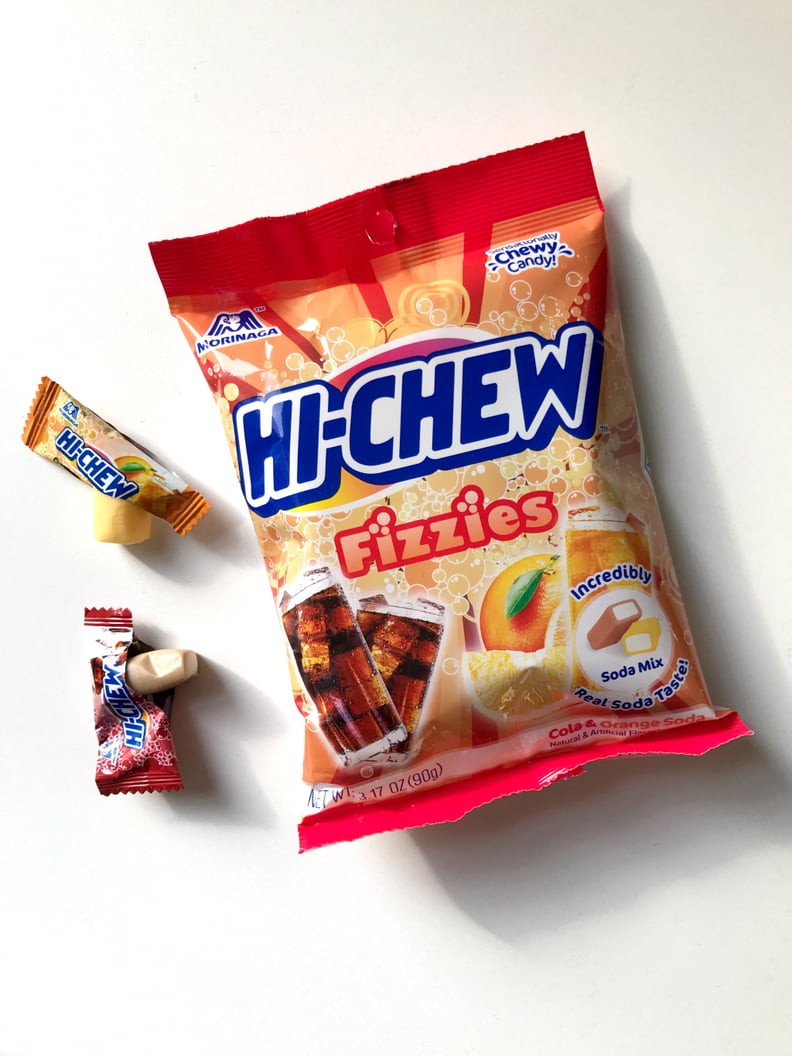 Hi-Chew Fizzies
Hi-Chew has come out with fizzy soda-inspired flavors, and eating them makes us feel like we stepped back into the '90s. Orange-beverage fanatics will want to stock up on the Orange Soda flavor, while diehard Cola fans will appreciate that flavor. Ever so slightly fizzy, Hi-Chew Fizzies are a fun switch-up from the traditional flavors we're used to.
05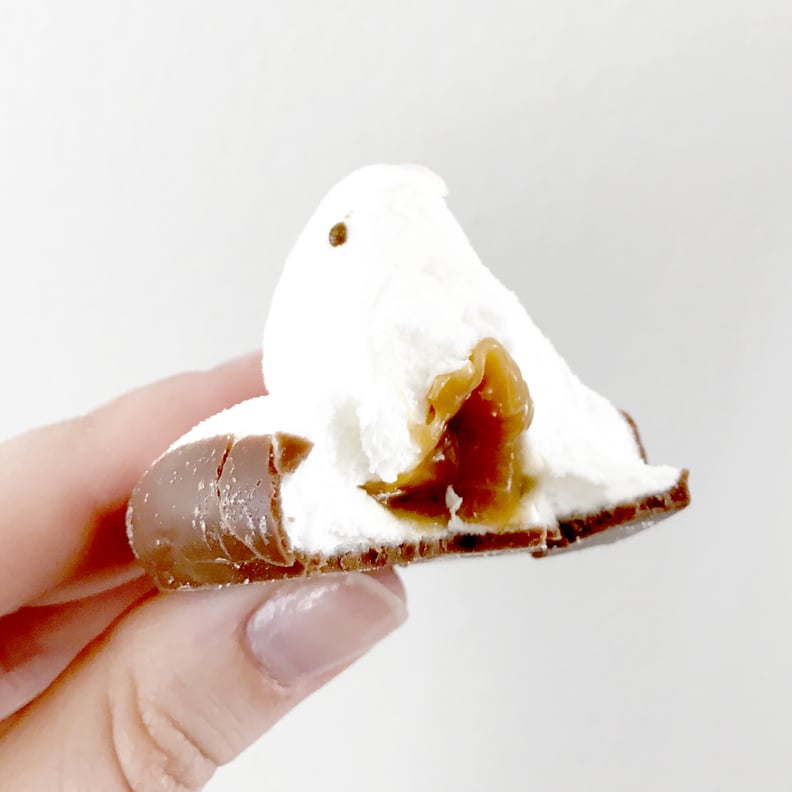 Peeps Delights Vanilla Caramel Brownie
Even if you're not typically a Peeps person, you're guaranteed to like some of the flavors in the new Peeps Delights lineup, particularly the Vanilla Caramel Brownie. Each little Peep is stuffed with gooey caramel, and the crunch of the chocolate-dipped bottom makes for the perfect pairing. There's no artificial aftertaste here, just pure chocolaty, caramel-filled goodness.
06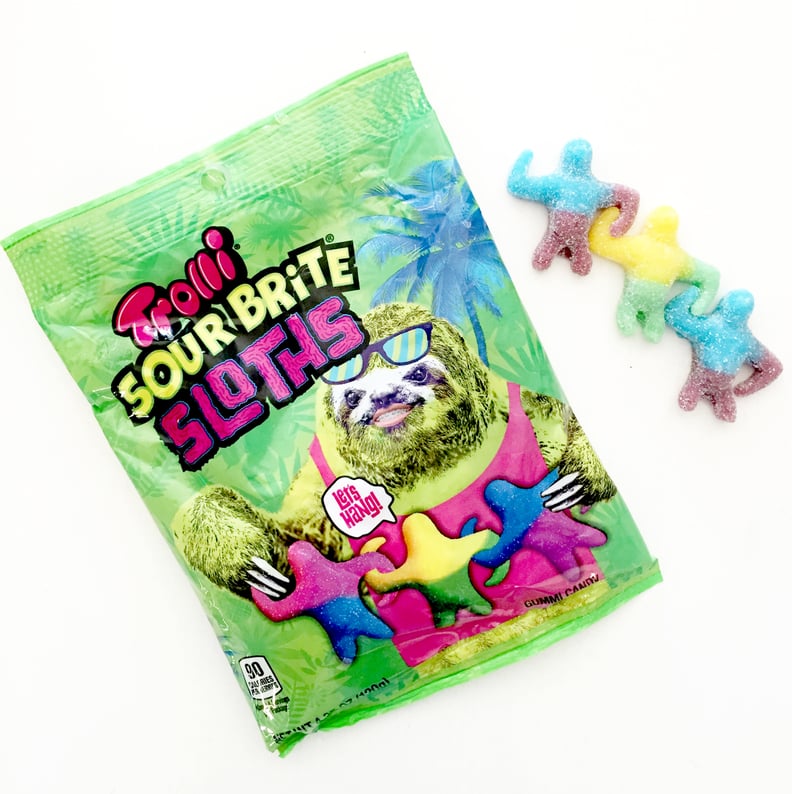 Trolli Sour Brite Sloths
Everyone's favorite sour gummy worm has morphed into a sloth (and yes, he/she is wearing braces). These hilarious-looking sour candies are the exact same flavors as the original worms (Pineapple & Lime, Strawberry & Grape, and Blue Raspberry & Berry Punch), but the shape makes them even more fun to eat. The denser size of Trolli Sour Brite Sloths gives you more flavor in each bite, and you can link the sloths together to let them hang out (get it?).
07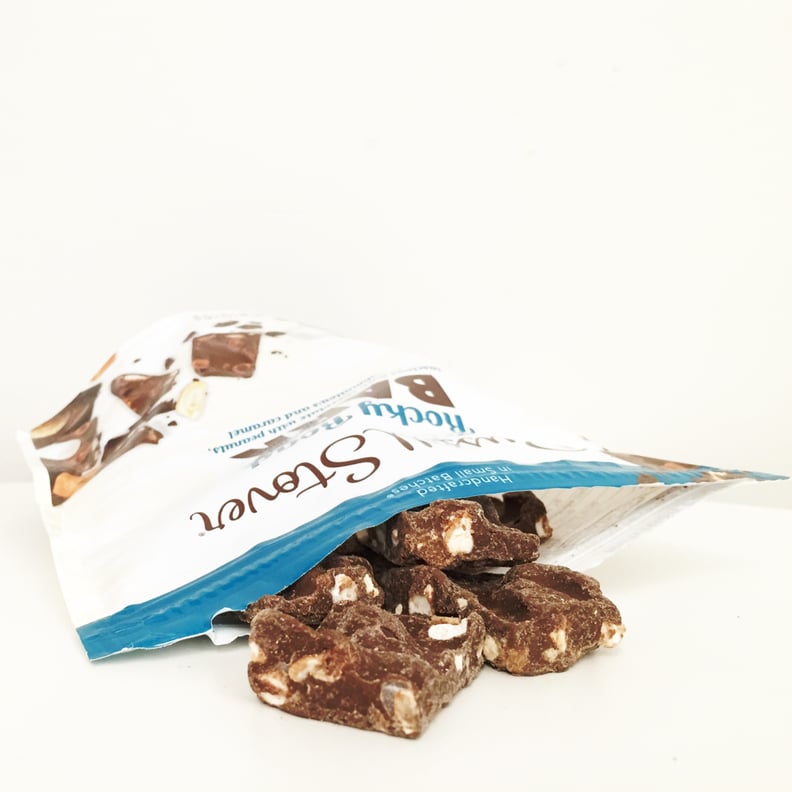 Russell Stover Rocky Road Bark
This sugary snack from Russell Stover is like an ingenious mashup of rocky road ice cream and chocolate bark. The bite-size pieces of milk chocolate have equal portions of peanuts, mini marshmallows, and caramel throughout, leaving you with a salty-sweet taste in your mouth after every bite. You'll have to force yourself to close the bag after eating a couple pieces, or else it'll be gone before you know it.
08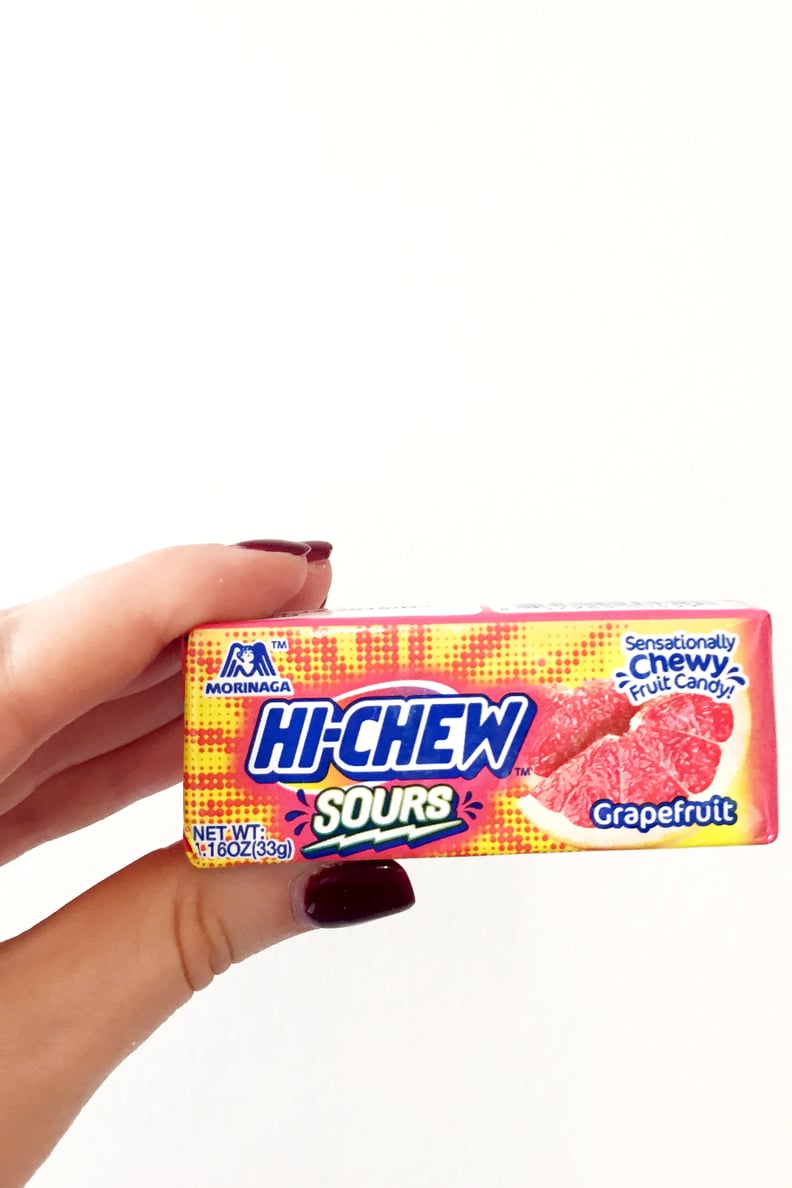 Hi-Chew Sours in Grapefruit
It's hard to pick a favorite Hi-Chew flavor, but this grapefruit-flavored candy is our favorite one so far. The sour kick makes your mouth pucker up in a satisfying way, and the natural grapefruit flavor really shines.
09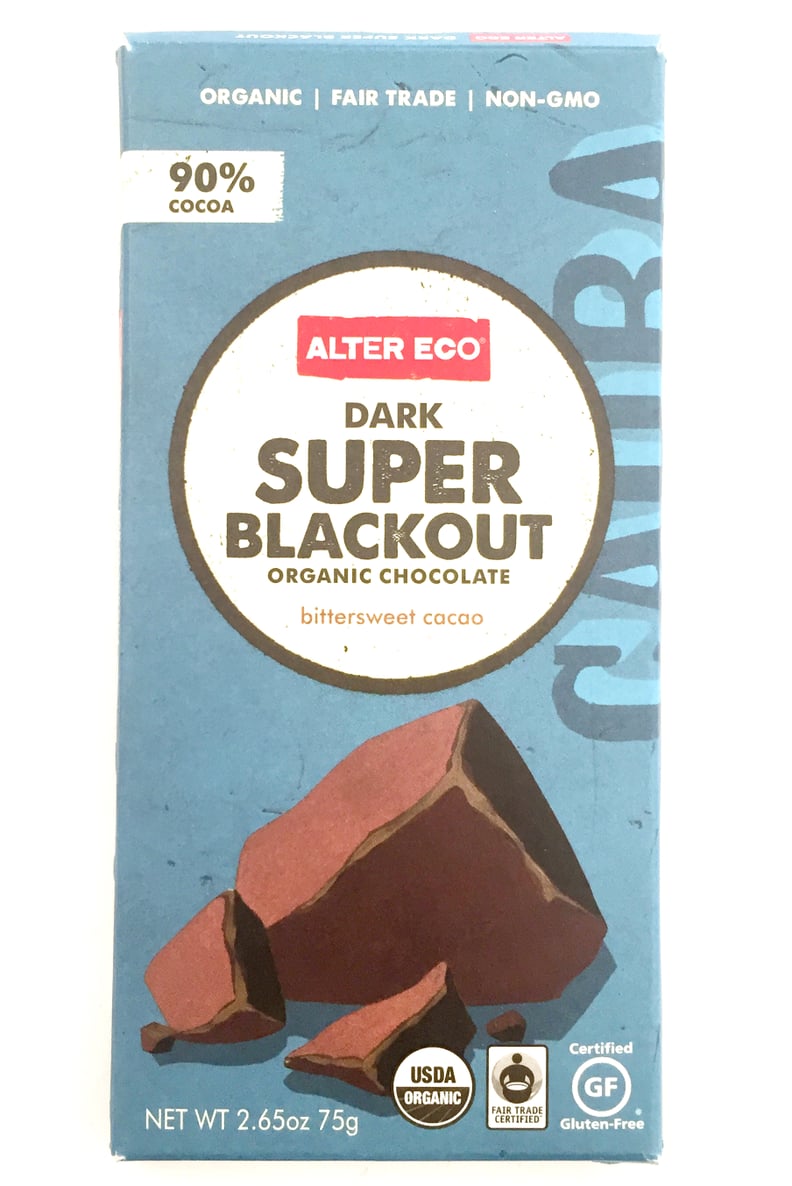 Alter Eco Dark Super Blackout Organic Chocolate
If your chocolate mantra is "the darker, the better," this bitter bar is for you. Alter Eco's Dark Super Blackout Organic Chocolate is a whopping 90 percent cocoa, leaving little room for sweetness and plenty for bold, bitter, and dark flavors. A square of this chocolate is rich enough to satisfy your midafternoon cravings.