13 Delicious Reasons to Look Forward to March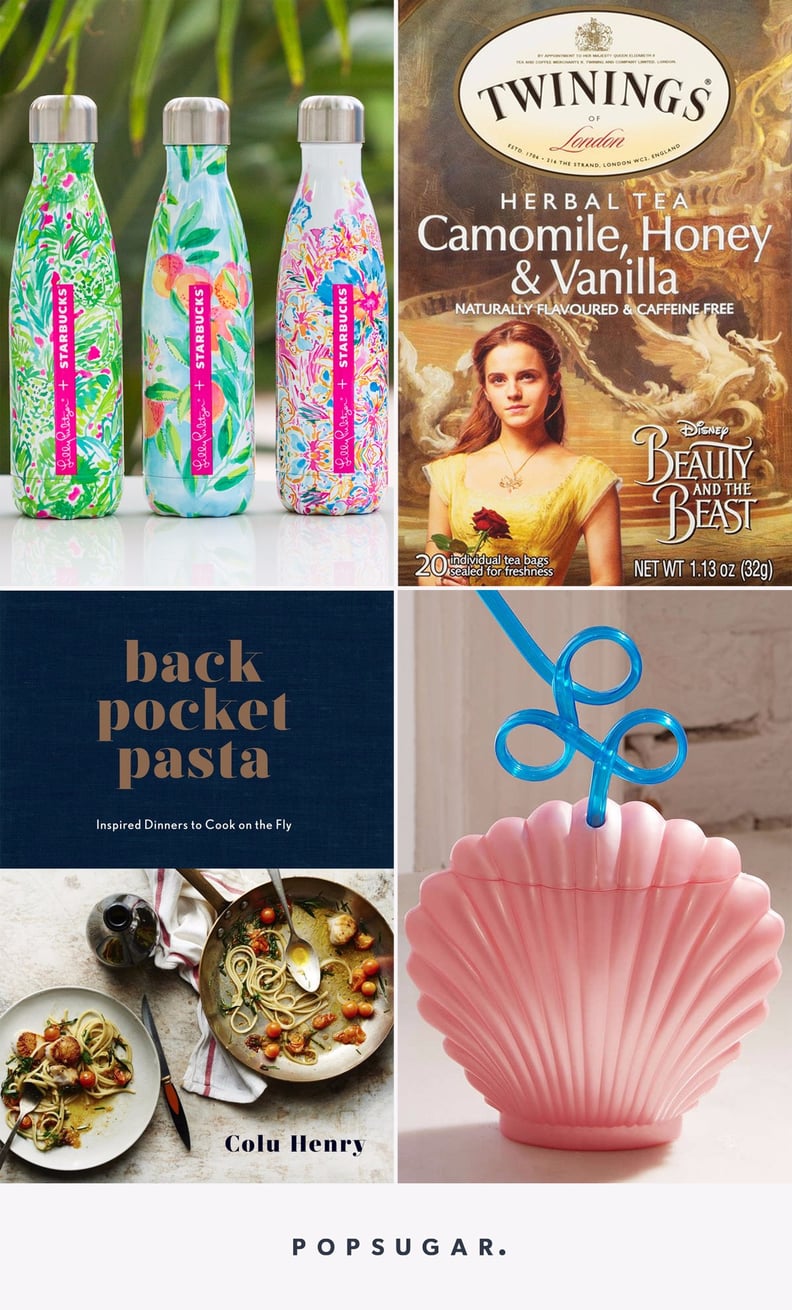 Every editorial product is independently selected by our editors. If you buy something through our links, we may earn commission.
Can you taste Spring break yet? So can we! There are signs of new life with these fresh new finds, like a Swell water bottle you're not going to be able to say no to and a pasta cookbook you can't put down. Believe me when I say it's going to be a marvelous March for food-lovers all around.
01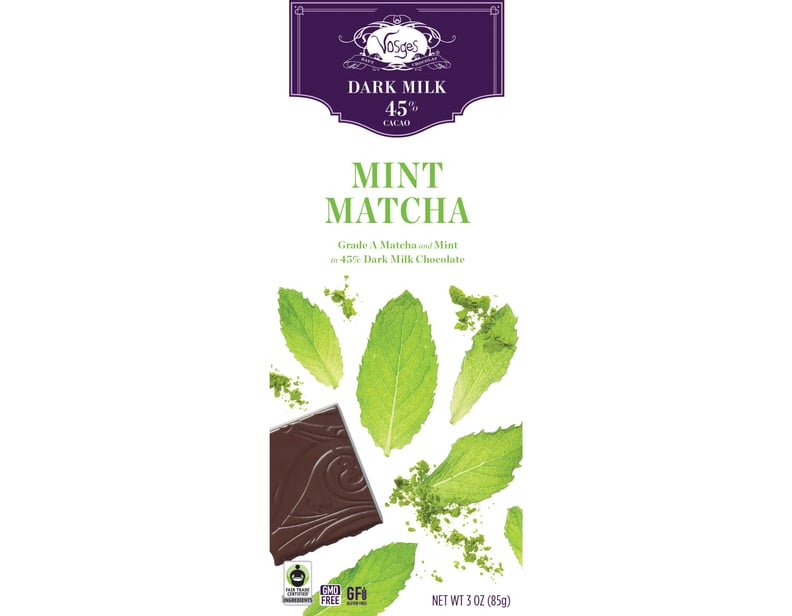 Vosges Dark Milk Mint Matcha
"Vosges Dark Milk Mint Matcha ($8) might capture your attention, as it features Pantone's Color of the Year and the ever-trendy ingredient matcha. However, this is no green-tasting chocolate bar. It's pure decadence. The milk chocolate adds a velvety texture to the minty bar. You can see matcha granules inside each bite, but the distinct flavor won't hit you. Instead, it hazily passes over your taste buds like a dream you can't quite recall." — Anna Monette Roberts, editor, Food
This Vosges Dark Milk Mint Matcha was hand-selected to be featured in the POPSUGAR Must Have box and is one of our favorite snacks right now. Subscribe to the Must Have box to receive treats like this monthly!
02
Espro Press P5
"I love this sophisticated Espro Press P5 ($80). Not only does it feature a double micro-filter that helps to strain the typical grit and mess but you can also use it as a cold brew coffee maker in addition to a French press. As an added perk, anytime I'm not using it, I display this copper bad boy on my exposed shelves, adding a little sweet sass to my kitchen." — Brandi Milloy, host & producer
03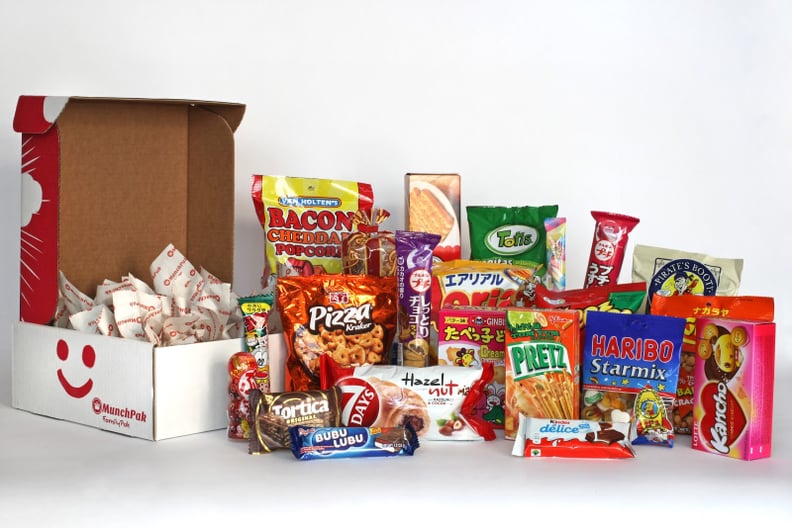 Munchpak
"I'm a major snacker, and international munchies are my weakness. I love trying new flavors but can't always decide what to grab during my trips to San Francisco's Japantown or to my local Mexican grocery, which is where MunchPak comes in. Available in three sizes (Mini, Original, and FamilyPak) depending on your snacking needs, the subscription service ranges from $10 to $45 depending on the frequency, size, and bundle you select. The assortment of snacks from around the world that I received in February was the perfect fuel for powering through the top Oscar-nominated films for award season coverage, and I can't wait to see what's next!" — Brinton Parker, assistant editor, Trending and Viral Features
04
Stillhouse Mint Chip Whiskey
"Sure everyone's heard of Fireball, but there's a new, flavored whiskey on the market that's absolutely amazing. Stillhouse has brewed up a batch of Mint Chip Whiskey ($25) that seriously tastes just like a batch of fresh mint chip ice cream. Seriously, I've been drinking this stuff on the rocks with a little bit of chocolate milk as a nightcap. Plus, it comes in these awesome cans that are certainly a conversation starter on any home bar. — Nicole Iizuka, senior producer & director
05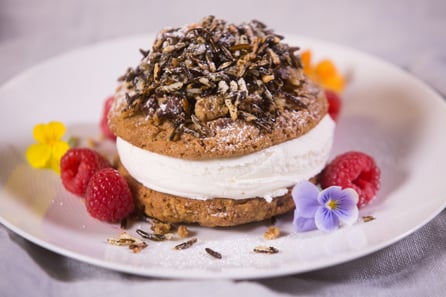 We Have Cookies: Taste the World of DoubleTree by Hilton Cookbook
"DoubleTree by Hilton is known for its amazing cookies, so naturally the brand put that into cookbook form when it hit its 500th-hotel milestone. This digital cookbook, titled We Have Cookies: Taste the World of DoubleTree, includes recipes from many of DoubleTree's locations around the world — all containing that signature cookie. Bonus: since the whole collection is digital, you don't have to worry about it taking up any extra space in your kitchen. I'm so into that." — Hedy Phillips, contributing living editor
06
S'well + Lilly Pulitzer + Starbucks
"Talk about a collaboration! S'well + Lilly Pulitzer + Starbucks released a new line of water bottles just in time for Spring. While they have already sold out in stores and online, you can always try to score one on ebay." — AMR
07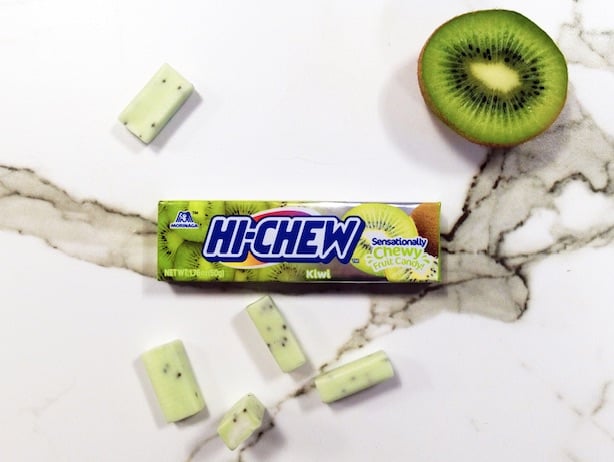 Kiwi Hi-Chew
"If you're a HI-Chew fan, get ready for its newest flavor, kiwi! Made with real chia seeds and bursting with tart, juicy kiwi flavor, these do not disappoint. This tropical treat allows you to mentally escape to sunshine-filled days." — BLM
08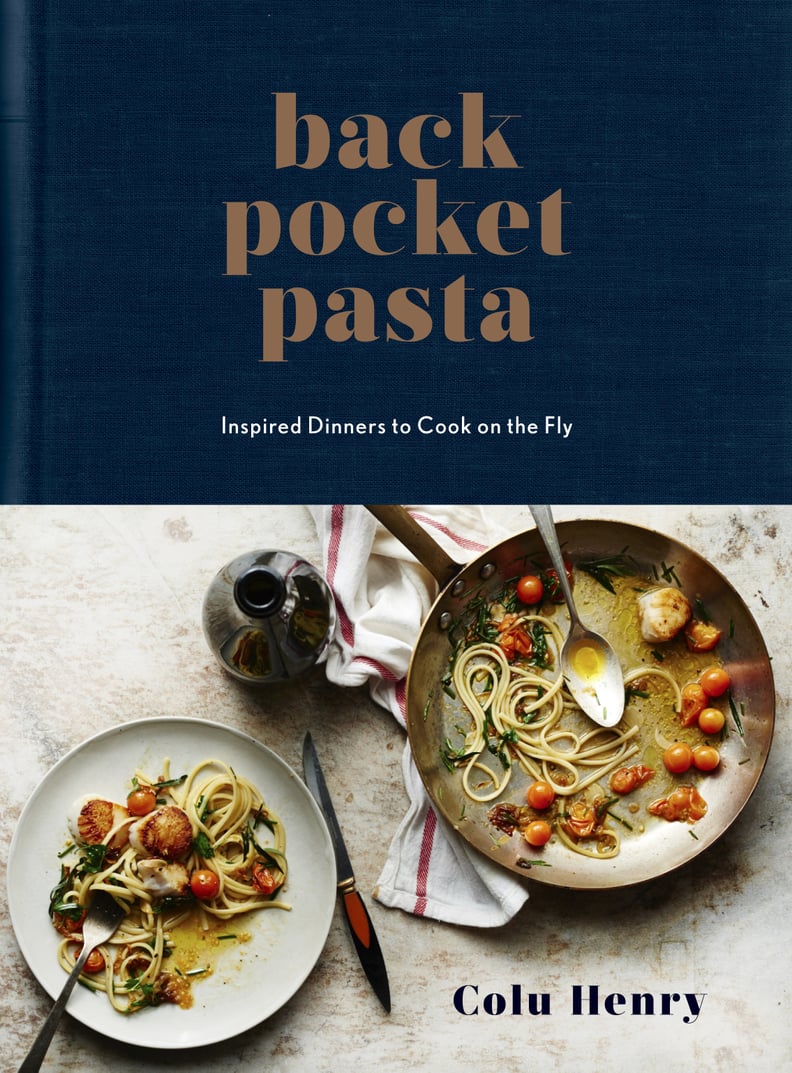 Back Pocket Pasta by Colu Henry
"I have followed Colu Henry on Instagram for some time, and I feel as though I've been tracking the development of her new cookbook, Back Pocket Pasta: Inspired Dinners to Cook on the Fly ($18), with every #backpocketpasta. Now that the book is finally out and I have a hard copy in hand, I'm more inspired by the gorgeous photos and recipes than ever (a pasta-focused cookbook is my dream come to life). First on my must-make list is the authentic Italian alfredo, followed by the Linguine With Quick Chili Oil and Capers, the Pasta Puttanesca . . . and OK fine, the Ramp and Hazelnut Pesto, too." — Erin Cullum, assistant editor, Food
09
Twinings Beauty and the Beast Teas
10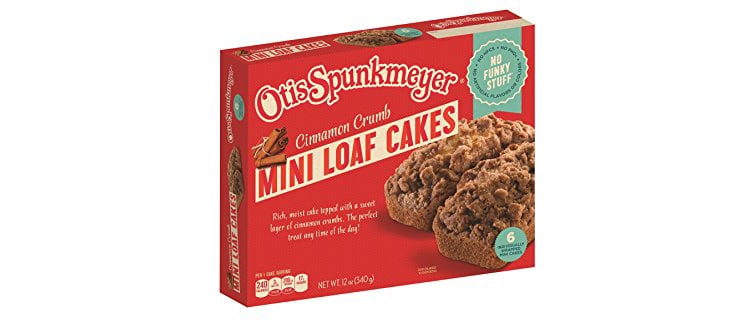 Cinnamon Crumb Loaf Cakes by Otis Spunkmeyer
"These Cinnamon Crumb Loaf Cakes by Otis Spunkmeyer ($6), are rich, moist and have irresistible streusel crumble topping. They recently launched an entirely new line of sweets that are made with 'no funky stuff' like hydrogenated oils, artificial flavoring and coloring, and high fructose corn syrup. These are so good you could totally serve them on a platter to guests and fake that you baked them. I'll take two with my coffee, please!" — BLM
11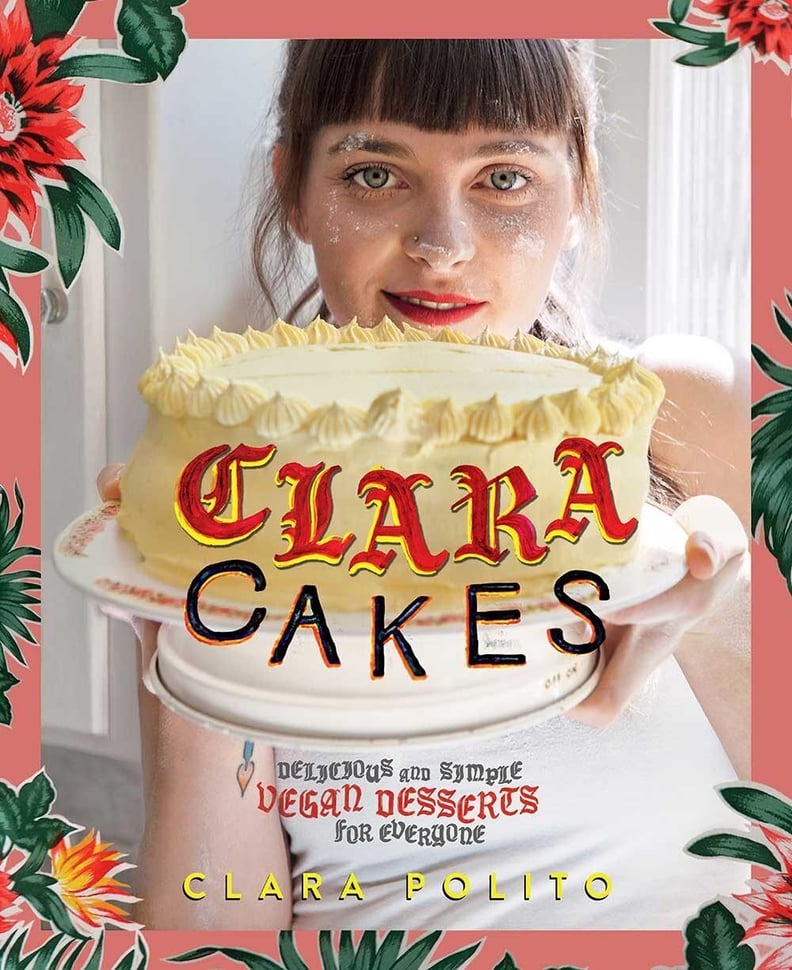 Clara Cakes: Delicious and Simple Vegan Desserts For Everyone!
"When I met teenager Clara Polito and first sampled her creations, I was instantly blown away by her incredible maturity (she runs her own company) as well as her stunning, satisfying vegan desserts. Her cookbook Clara Cakes ($15), is beautifully styled and a lovely read. She gives you so much more than delicious vegan recipes, from funky punk-filled music playlists to stories of business catering rock shows to a full guide on veganizing your favorite recipes. I can't wait to see what she does next in her career." — NI
12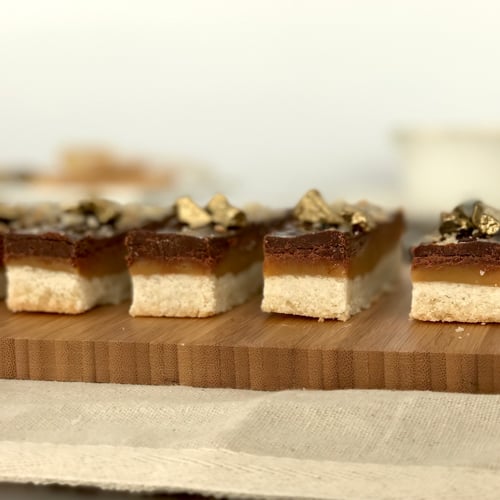 SoBakeable Subscription Boxes
"I love, love to cook. But you'll rarely find me baking anything for dessert. That's why I'm currently into SoBakeable ($30 per box), a subscription baking delivery service — it makes an otherwise-tedious task so easy for me. Each box comes with two different recipes, like Chocolate Mousse Meringues or Mini Cookies 'n' Creme Doughnuts, and every single ingredient is measured out in individual packets, so all you have to do is combine them and add your own milk, butter, and eggs. That means two of my least favorite things about baking (dirtying a bunch of measuring cups and shopping for ingredients I won't use much) are eliminated." — EC
13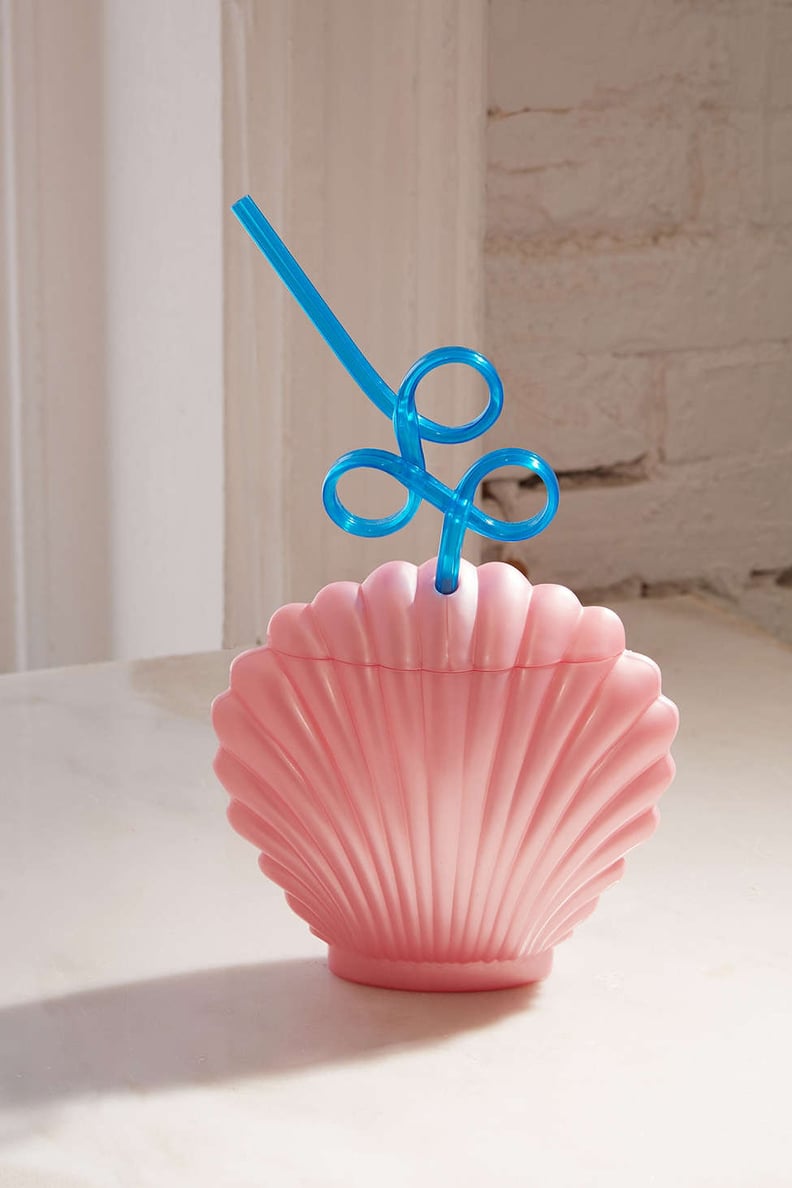 Urban Outfitters Shell Sipper Cup