13 Disney Menu Items Worth the Wait at Table-Service Restaurants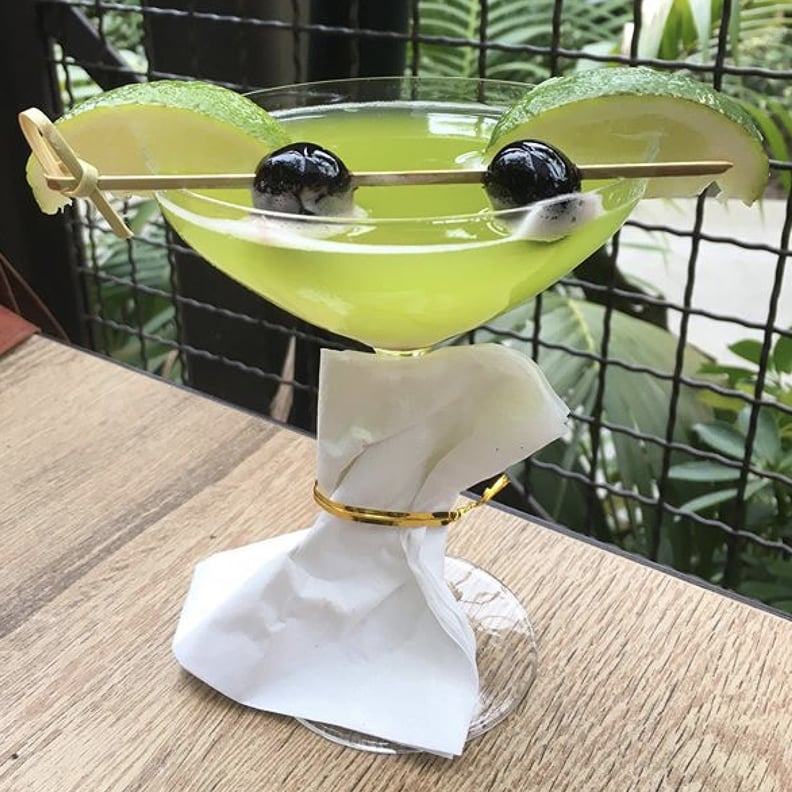 During a Disneyland visit, it's easy to get caught up in the "go go go" mentality of running back and forth between attractions, barely stopping to catch a breath — let alone a bite to eat. Many people never even bother with sit-down eateries at the parks, opting instead for the quickest meal options. While many of these counter-service meals are tasty (hellooooooo, corn dogs!), there's a whole new world of tasty Disney delicacies that are worth sitting down and waiting for.
Between Disneyland, California Adventure, and the famous park hotels, here are our top picks for menu items that will take your taste buds to a whole new world. Trust us . . . they're worth the wait.
— Additional reporting by Lauren Harano
02
Fried Pickles at Carnation Cafe
03
Lobster Nachos at Lamplight Lounge
04
Mickey-Shaped Waffles and Hot Chocolate at Carnation Cafe
05
Monte Cristo Sandwich at Cafe Orleans
06
Louisiana Lemonade at Blue Bayou
07
Afternoon Tea at Steakhouse 55
08
24-Layer Chocolate Cake at Steakhouse 55
09
PB&J Pizza at Goofy's Kitchen
10
Cocktails at Oga's Cantina
11
Corn Chowder at Storytellers Cafe
12
Signature Fried Biscuits at Carthay Circle Restaurant
13
Drinks and the Chef's Tasting at Napa Rose