Southern-Style Black-Eyed Peas Recipe and Photos
These Black-Eyed Peas Are So Good, You'll Promote Them From a Side Dish to the Main Dish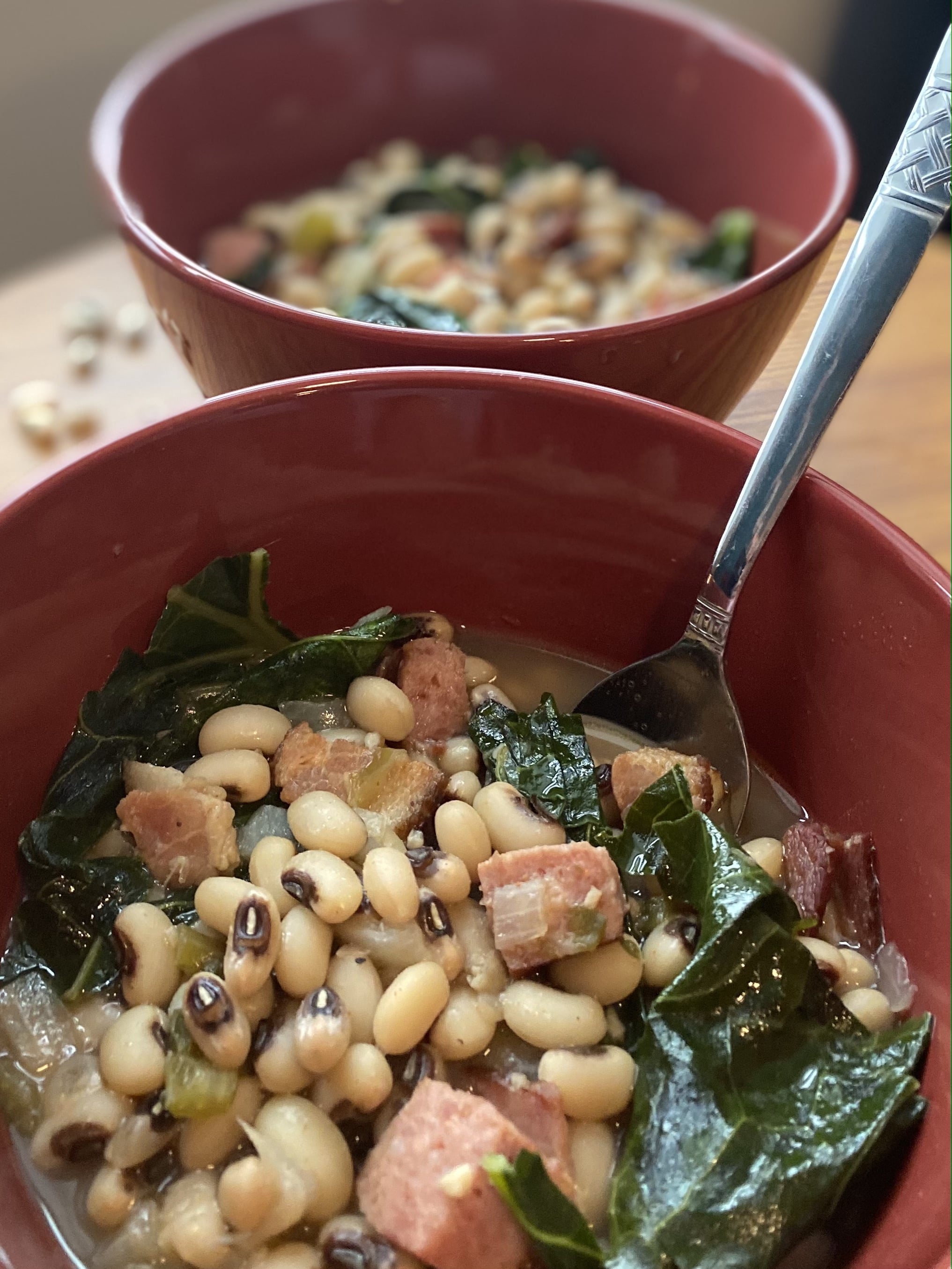 Black-eyed peas are a soul-food staple. Before eating them on New Year's Eve was considered good luck, this side dish was always on my dinner table growing up. And now, as a busy college student who isn't exactly a food connoisseur, this black-eyed peas recipe is my go-to for whenever I'm feeling a little homesick.
This dish is so easy to prepare and can easily become one of your weeknight one-pot wonders. This recipe puts a bit of a modern twist on black-eyed peas, with the addition of complex flavors like smoked sausage, crispy bacon, jalapeños, and collard greens. Seriously, it's so good that it can easily go from a side dish to a main course.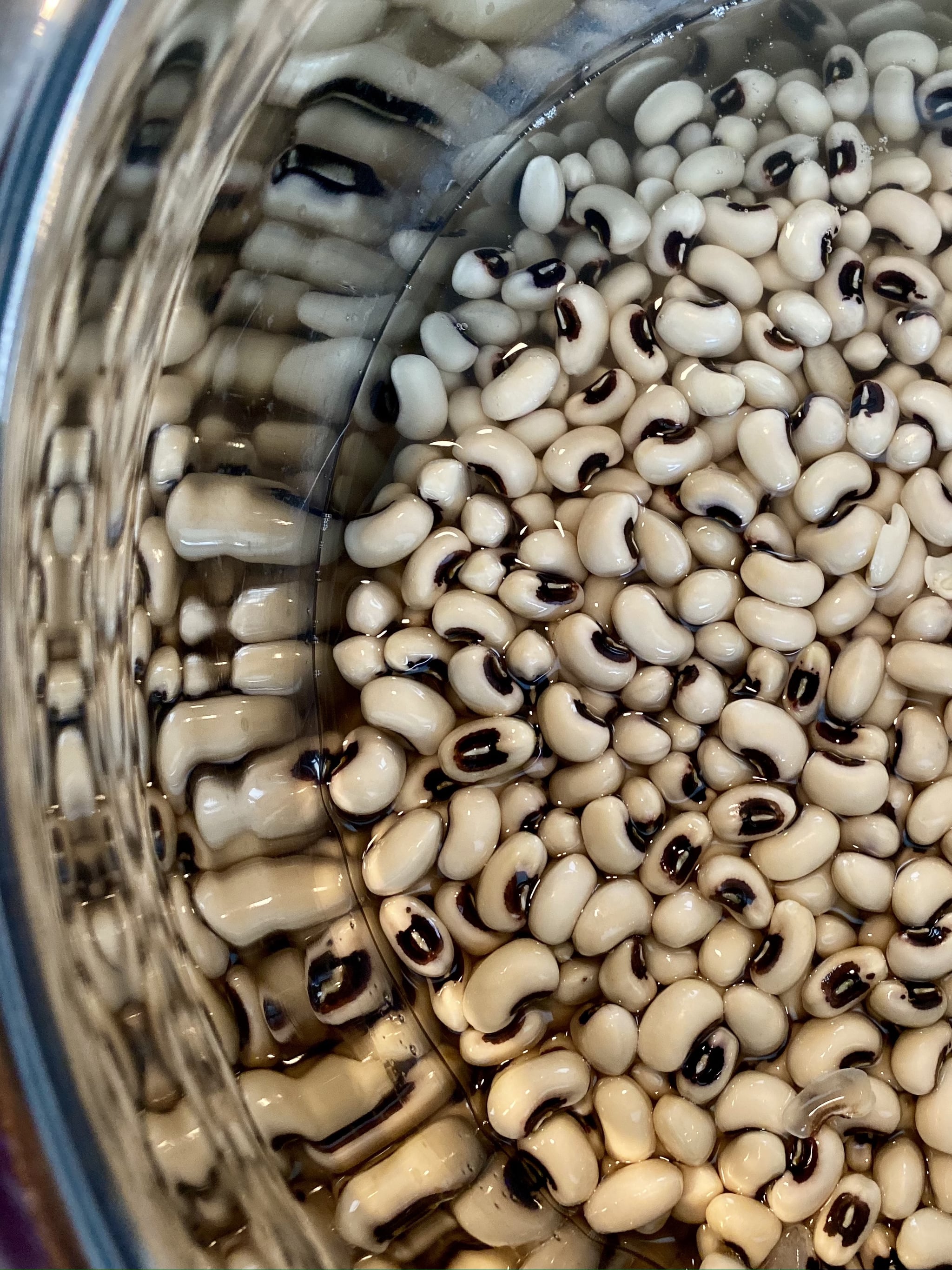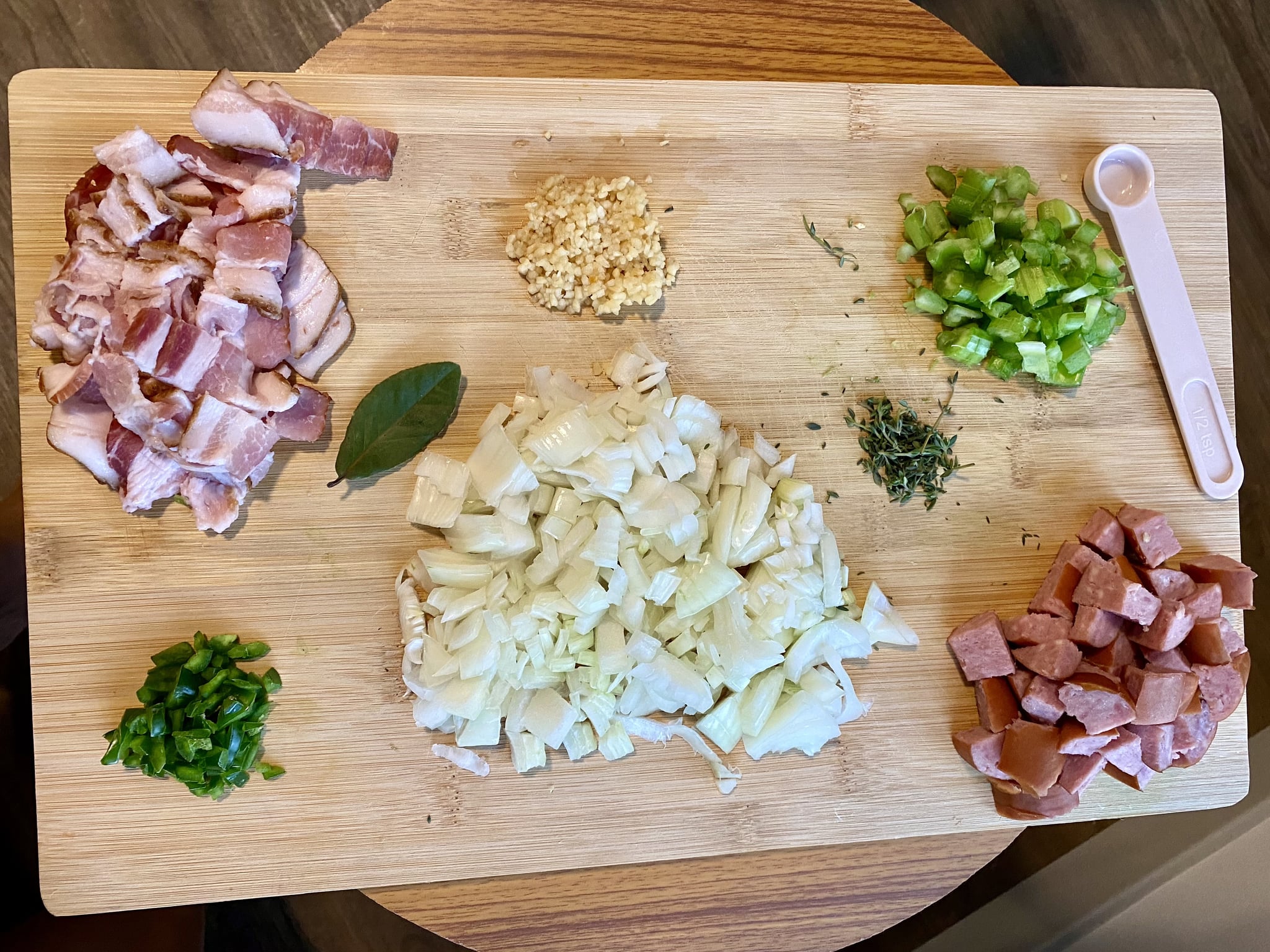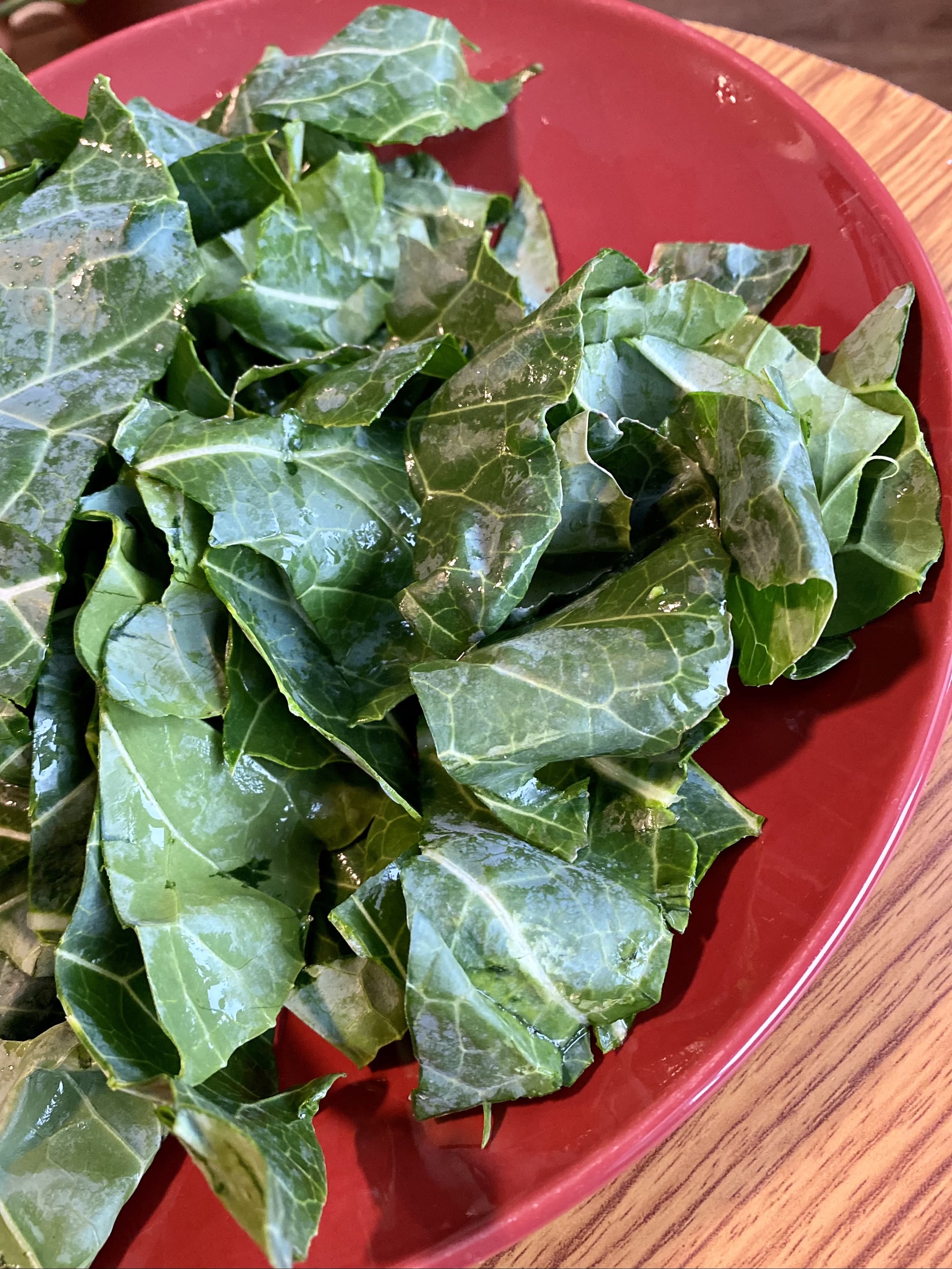 Once the ingredients get a chance to simmer, they blend together perfectly to create a savory and mouthwatering soul-food delicacy. To finish off this dish, just serve with some hot buttered cornbread and transcend into heaven.
Southern Black-Eyed Peas
Africanbites.com
Notes
If the black-eyed peas become too thick, add more chicken stock or water — the consistency should be nice and creamy. You can also substitute the smoked sausage with smoked turkey and the collard greens for kale.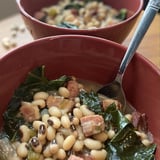 Ingredients
1 pound black-eyed peas
4-5 thick bacon slices, chopped
1 cup smoked sausage or turkey, diced
2-3 teaspoons minced garlic
1 large onion, diced
1 stack celery, diced
1 jalapeño, minced
2 teaspoons fresh thyme, minced
1 bay leaf
1-2 teaspoons creole seasoning
7-8 cups chicken broth or water
2 cups collard greens or kale
Salt and pepper to taste
Directions
Rinse your dry black-eyed peas in a large bowl. Cover them with 3-4 inches of cold water and let soak for 2-3 hours.
On a large cutting board, chop bacon, smoked sausage, onions, jalapeño, thyme, and celery.
In a large pan, sauté bacon for 4-5 minutes, then add smoked sausage and sauté for 2-3 mins. Remove bacon and sausage from the pan and set aside.
To the same pan, add onions, garlic, thyme, celery, jalapeños, and bay leaf. Sauté for 3-5 minutes.
Add chicken broth to the pan.
Drain and rinse the soaked beans, then add to the pan. Season with creole seasoning and salt to taste. Mix and bring to a boil.
Reduce heat and simmer for about 20 minutes uncovered.
Toss in collard greens, bacon, and sausage in the pan. Continue cooking for 10 minutes, stirring often until the beans are tender.
Remove the bay leaves from the pan and season the beans more if needed. Serve in a large bowl with some hot cornbread and enjoy!
Information
Category

Side Dishes

Yield

4-6 servings

Total Time

1 hour, 59 minutes, 59 seconds
Image Source: POPSUGAR Photography / Ayana Herndon