Chicken Sopas Recipe With Photos
How to Make Filipino Chicken Sopas, My Favorite Winter Soup Growing Up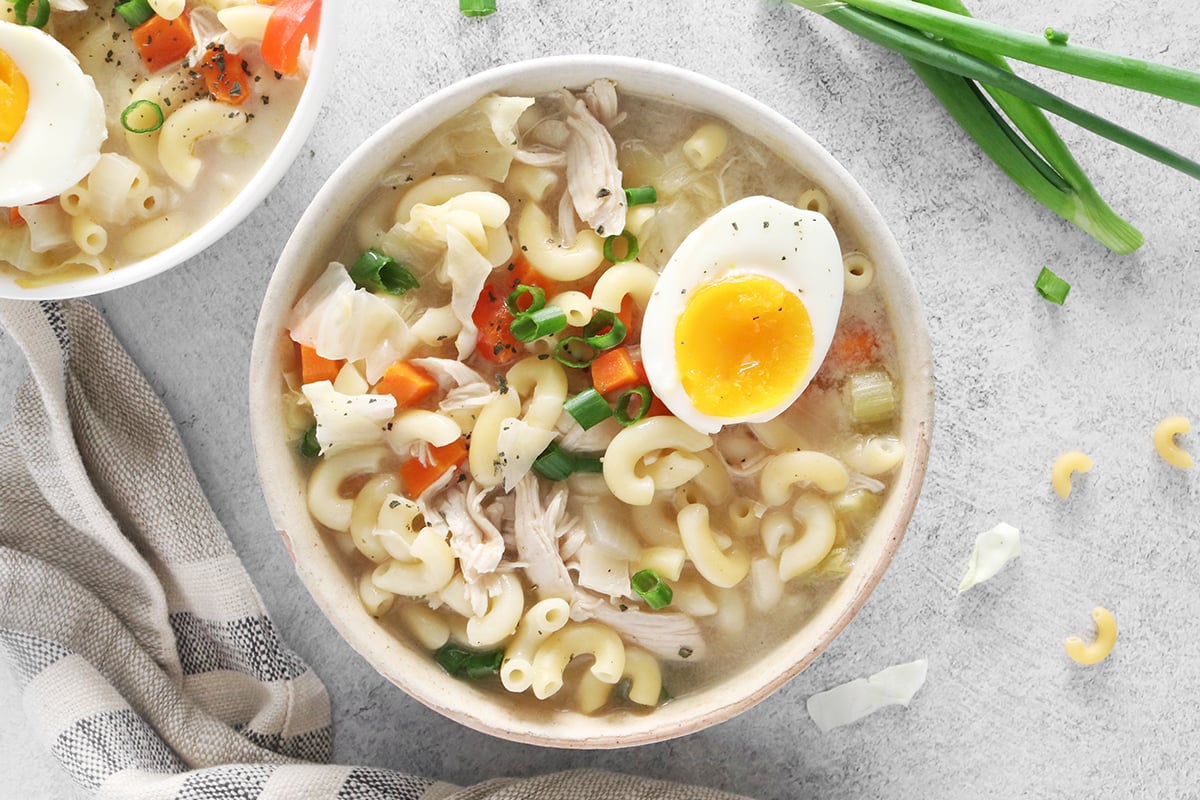 Chicken sopas is a chunky macaroni soup that's traditionally eaten in the Philippines. It also happens to remind me of my childhood, as my parents often made it while I was growing up. As a Filipino-American, I was lucky enough to regularly eat traditional dishes and desserts from the other side of the world, allowing me to stay connected to my culture.
If you're new to cooking Filipino food, or Filipino cuisine in general, this hearty soup is an excellent place to start. Not only does it call for ingredients that are readily available at your local supermarket (think: celery and macaroni), but it's easy to make, too. What's more, it can be adjusted according to your dietary preferences and needs. For example, traditional chicken sopas has evaporated milk, but I like to use coconut milk (not the canned kind) for a dairy-free option.
Ahead, learn how to make Filipino chicken sopas — plus, tips for making it your own.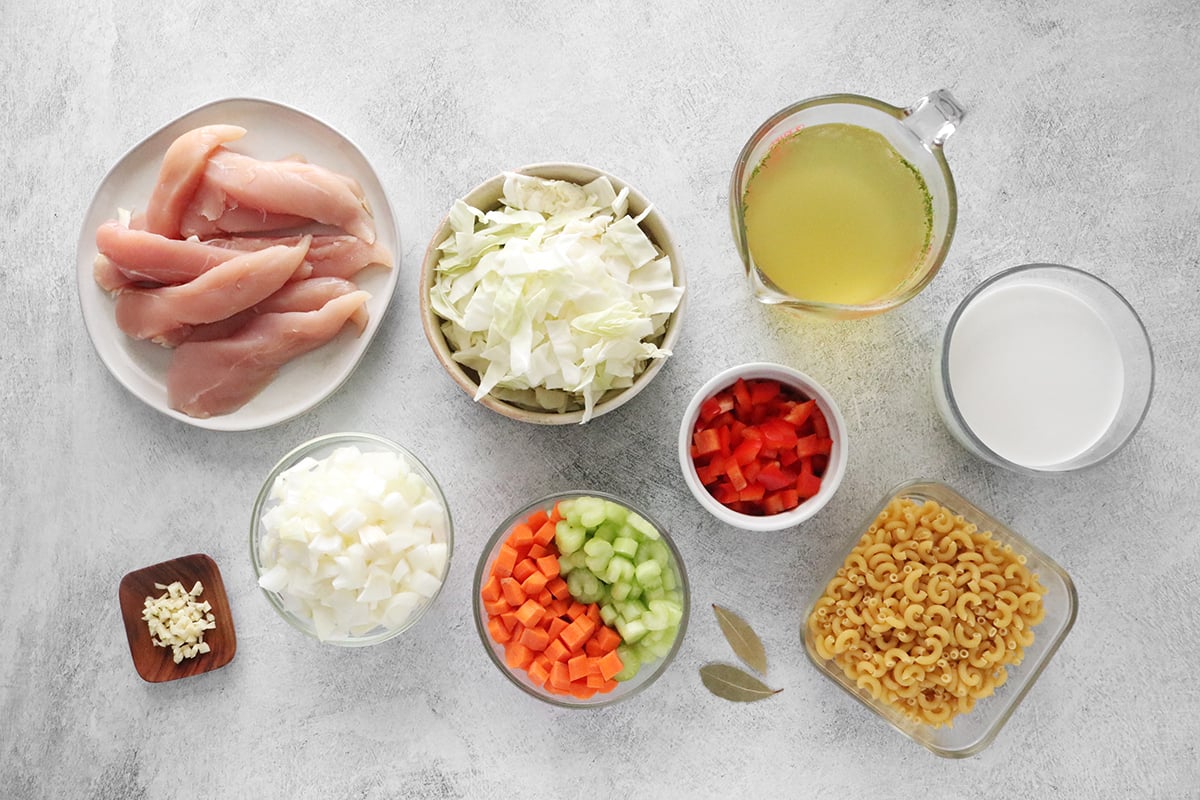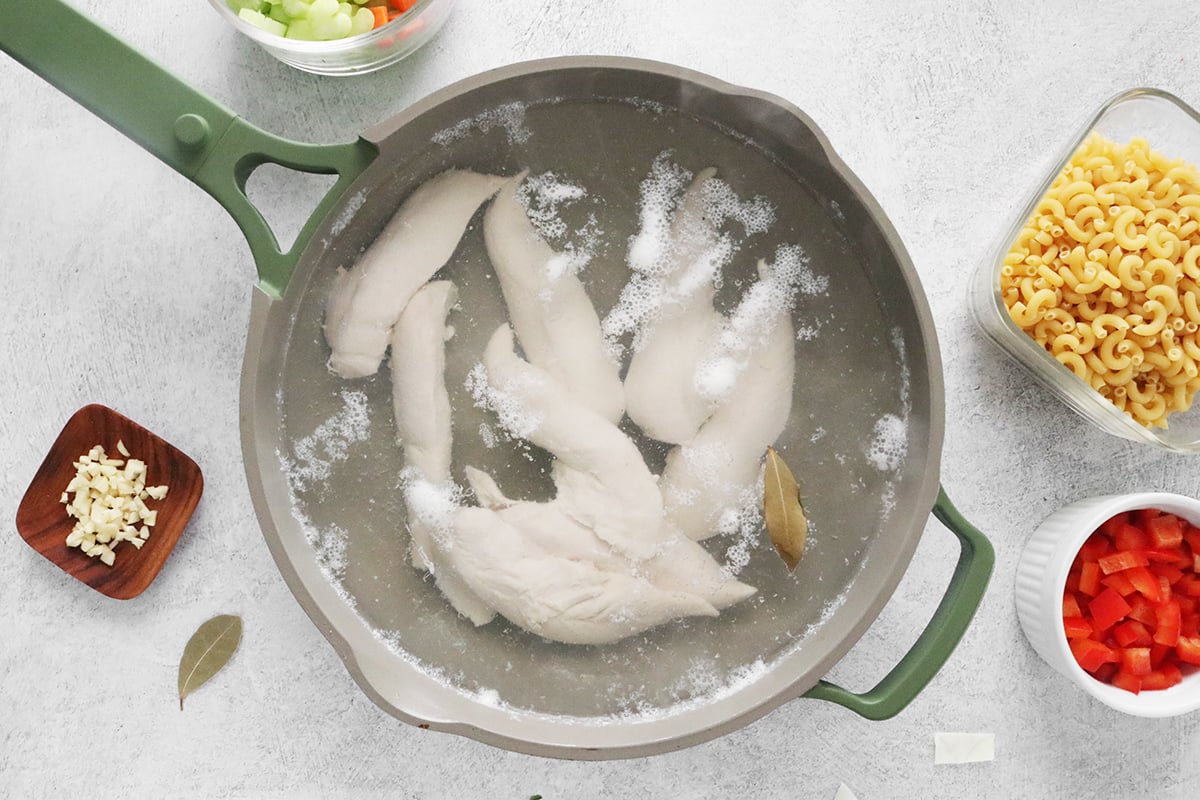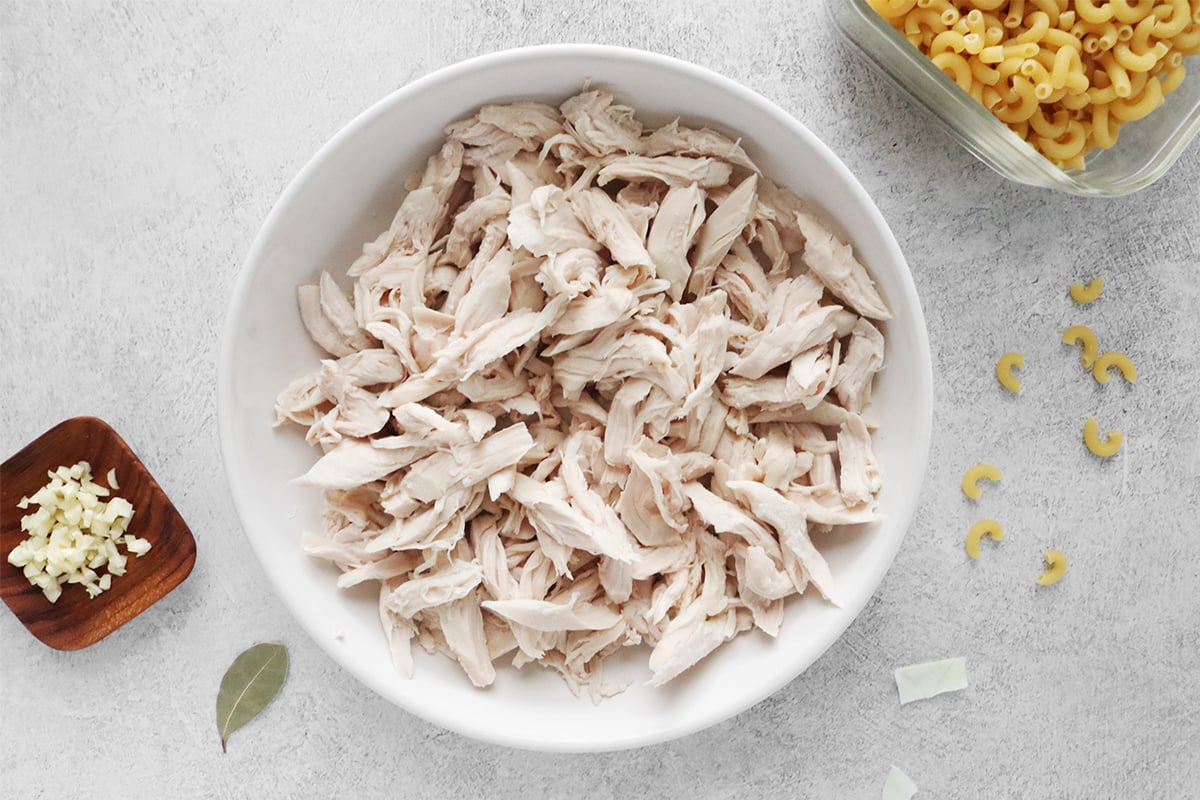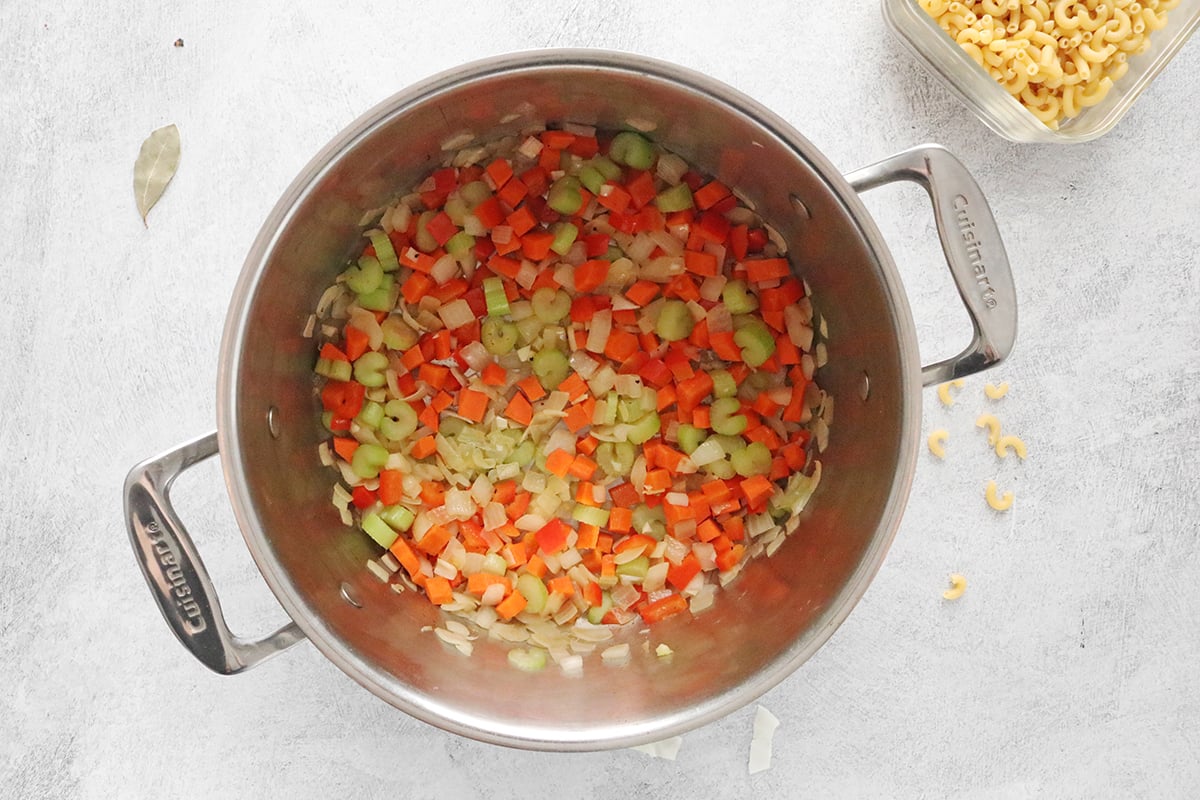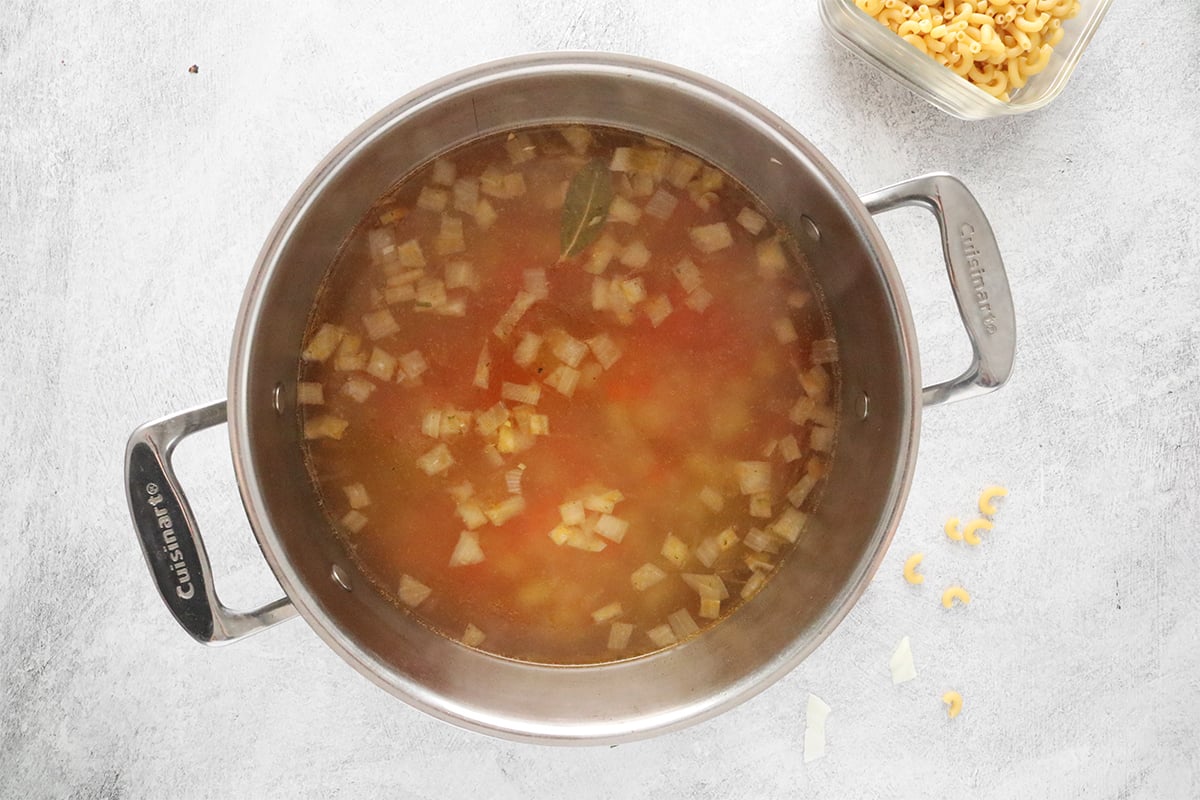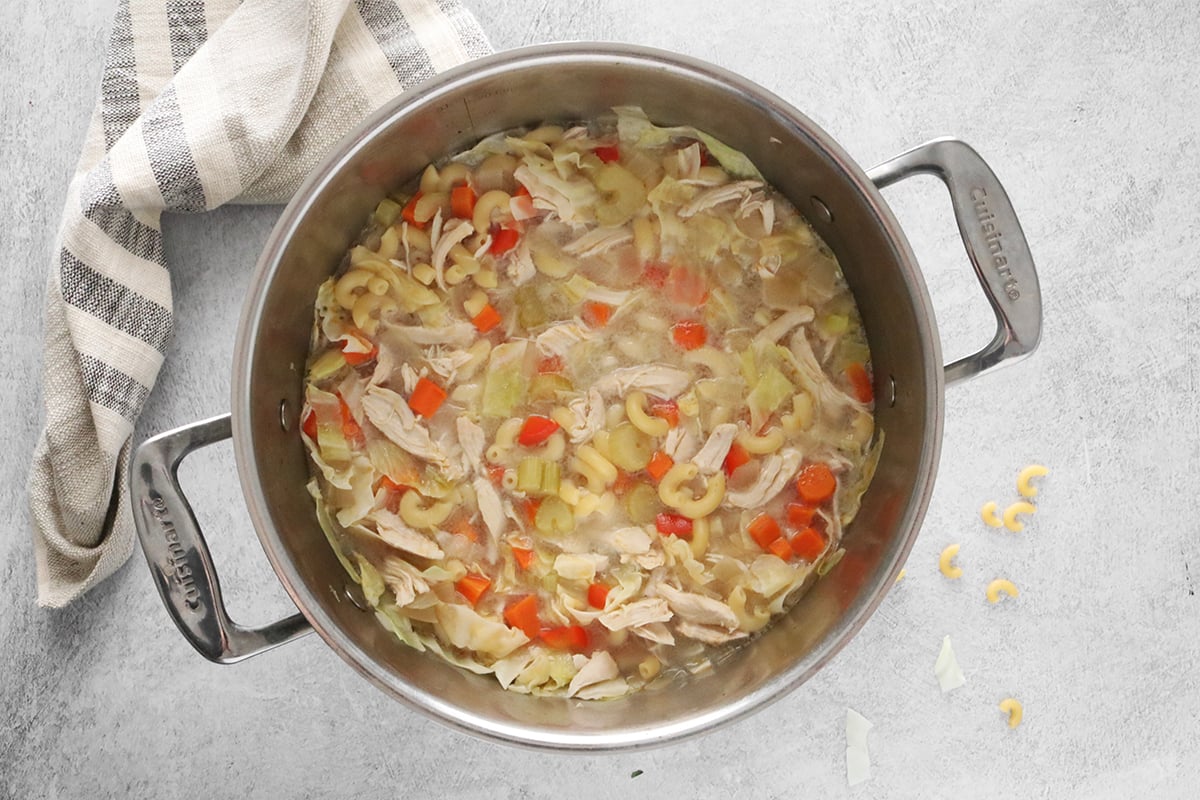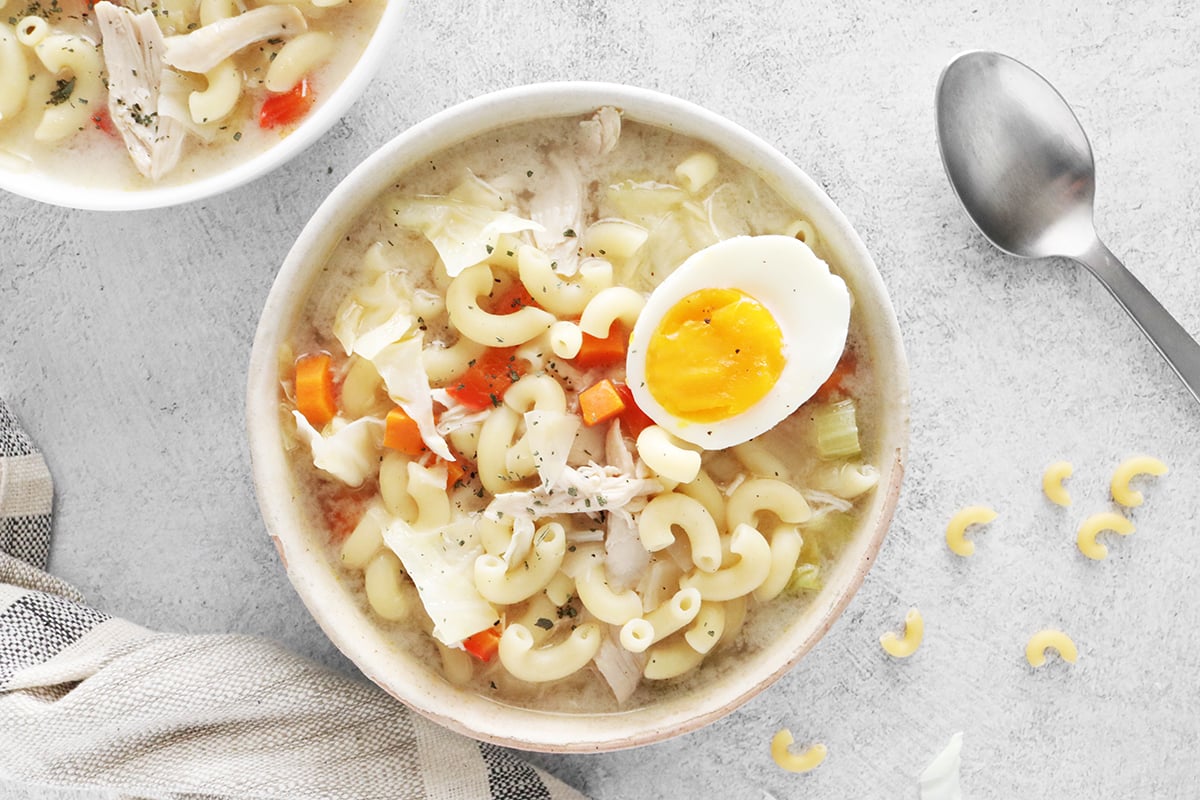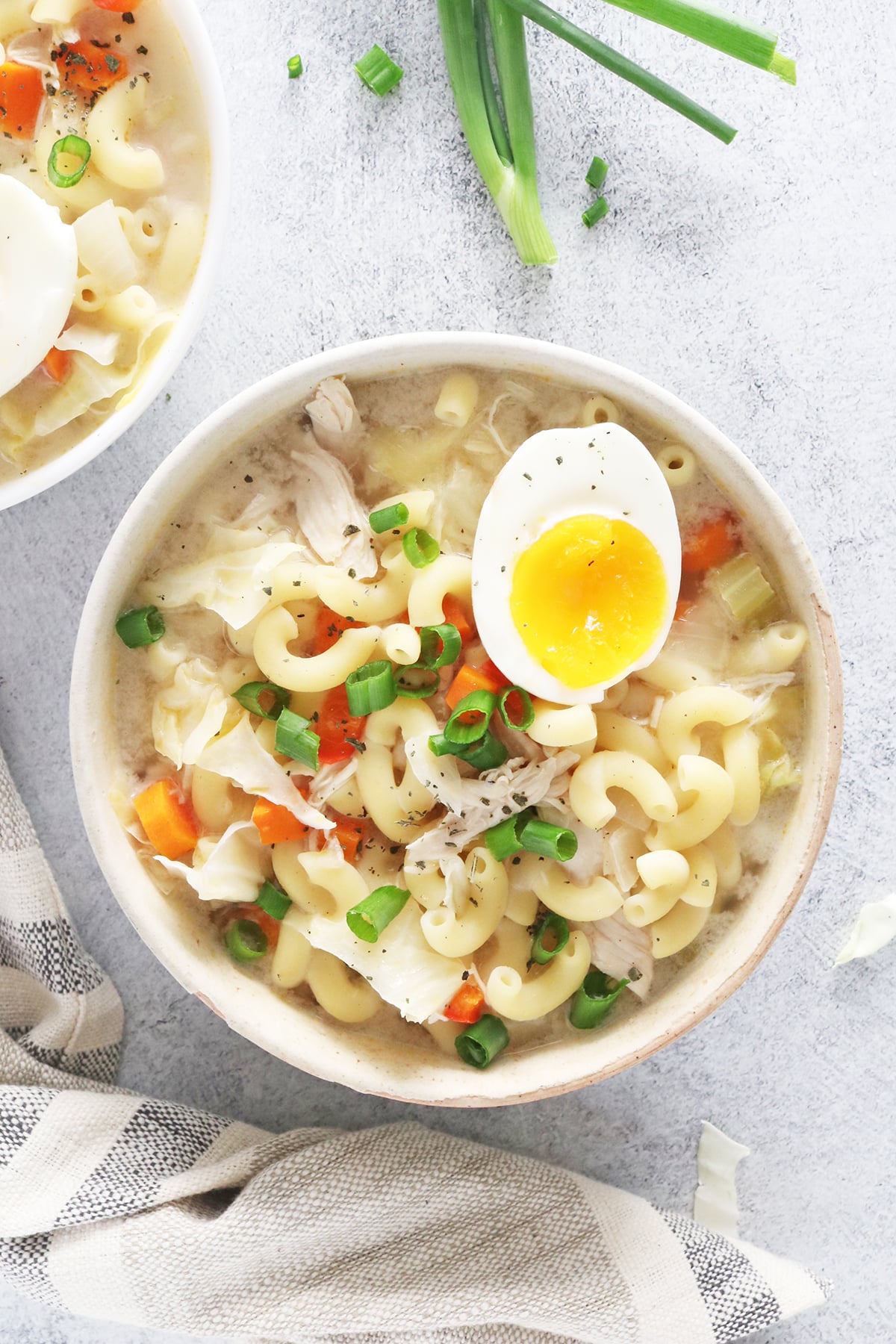 Chicken Sopas (Filipino Macaroni Soup)
Original Recipe
Notes
For a dairy-free version, use plain unsweetened coconut milk instead of evaporated milk. Another option is to omit the milk completely. You can also add more or less of certain vegetables, depending on your preference. Additionally, if you don't want to boil chicken, feel free to use shredded rotisserie chicken. You'll need 2 to 2 1/2 cups.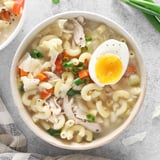 Ingredients
1 pound boneless skinless chicken breast or tenders
1 medium yellow onion, diced
3 celery stalks, sliced
2 large carrots, peeled and diced
1/2 medium red bell pepper, diced
2 garlic cloves, minced
5 cups chicken broth
5 cups water, plus more as needed
1/2 to 1 cup evaporated or light coconut milk
8 ounces (2 cups) macaroni, uncooked
1/2 head small cabbage, chopped
2 bay leaves
Salt and pepper
Hard-boiled or soft-boiled eggs (optional)
Green onions, sliced (optional)
Oil
Directions
In a pot or deep pan, bring water to a boil. Reduce to a simmer and add one bay leaf and a pinch of salt.
Add the chicken, making sure it is fully submerged in water. Simmer for 8 to 15 minutes, or until the internal temperature reaches 165 degrees Fahrenheit. (Chicken tenders will take less time to cook than large chicken breasts.)
Remove the chicken from the water and place it on a plate. Let cool for 15 to 20 minutes.
Once the chicken has cooled, shred with your hands or two forks. Set aside.
While the chicken is cooling, you can start cooking the vegetables. To a large pot, add two tablespoons of oil over medium-high heat.
Add the onions, celery, carrots, and red bell pepper. Cook until fragrant and slightly tender, about 5 minutes.
Add the minced garlic and cook for another 30 seconds.
Add the broth, water, salt, pepper, and one bay leaf. Simmer for 15 minutes.
Add the uncooked macaroni and simmer for about 10 minutes, or until it's nearly cooked.
Add the cabbage, chicken, and milk. Start with 1/2 cup milk, then add more according to your preference.
Simmer for another 1 to 3 minutes to heat all the ingredients. Add more broth or water, if needed.
Taste and add more salt and pepper, if necessary.
To serve, remove the bay leaf and spoon into bowls. Top with chopped scallions and boiled eggs, if you'd like. Enjoy!
Information
Category

Soups/Stews, Stew

Yield

6 to 8 servings

Prep Time

15 minutes

Cook Time

50 minutes

Total Time

1 hour, 4 minutes, 59 seconds